Lifestyle
10 best skin tightening treatments for anti-aging
Over the years, I've developed a pretty consistent skin care routine. Don't be fooled, it's been a long road to get here. There were trials, there were flaws, there were retinol peels, breakouts and damage to my skin barrier that I didn't want to repeat. But that time is over. And now? I know what my skin needs. Even when I occasionally change up serums or masks for the latest celebrity beauty release, I stick to the ingredients my skin likes to nourish and protect it. But I began to realize that there was only so much I could do. To complement, I'm looking for new solutions to take my entire beauty regimen to the next level. Step One: Find the best skin tightening treatments.
Our skin stops producing collagen at the age of 25. After that, we maintain healthy and vibrant skin on our own. But this is no small task – thanks, gravity. Collagen body lotions and retinol face creams are becoming more and more popular to help with skin regeneration, but there are other skin-firming therapies you should also consider.
Featured image by Belathée Photography.
A common misconception is that all skin tightening treatments are surgical. Non-surgical treatments range from home devices to radiofrequency and lasers. What is the best treatment for skin tightening? The one that is right for you. According to Roberta Moradfar, Aesthetic Nurse and owner of EFFACÈ Aesthetic, when considering treatments, you should always do your research and consult a professional. "Don't rely on TikTok and social media to influence the product or treatment you should seek," warns Moradfar. "Always consult with a skin specialist first, who can evaluate your skin and determine the best treatment plan for your skin care needs and goals."
Moradfar gave us all the information on the best skin tightening treatments, how to choose one, and what products she recommends. Read on — and get ready to defy gravity.
How to tighten face skin?
Different types of treatment have different results. Over-the-counter products use active ingredients like collagen, retinol, and antioxidants to stimulate collagen and speed up cell turnover for a firming effect.
Other treatments go beyond targeting collagen production underneath the skin in specific areas. They use specific tools or the latest technology. Most of them use radiofrequency to "wake up" lost collagen. Procedures such as Thermalift, Thermage and Exilis send radio pulses to the skin for an instant firming effect. Other treatments use intense pulsed light to destroy or shrink fat cells. Whichever treatment you choose, skin tightening is most effective after multiple treatments.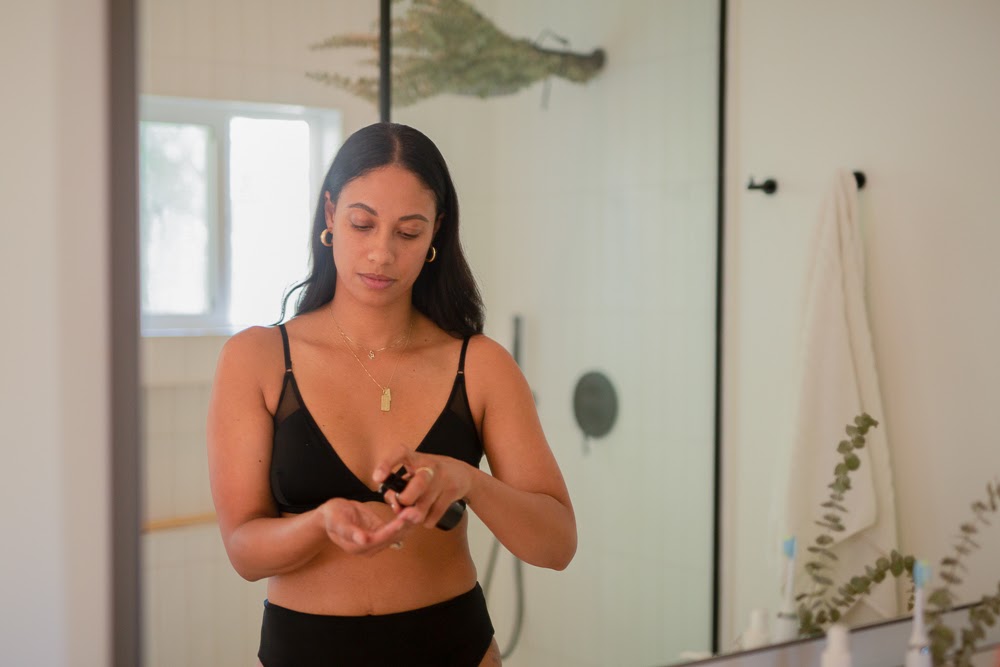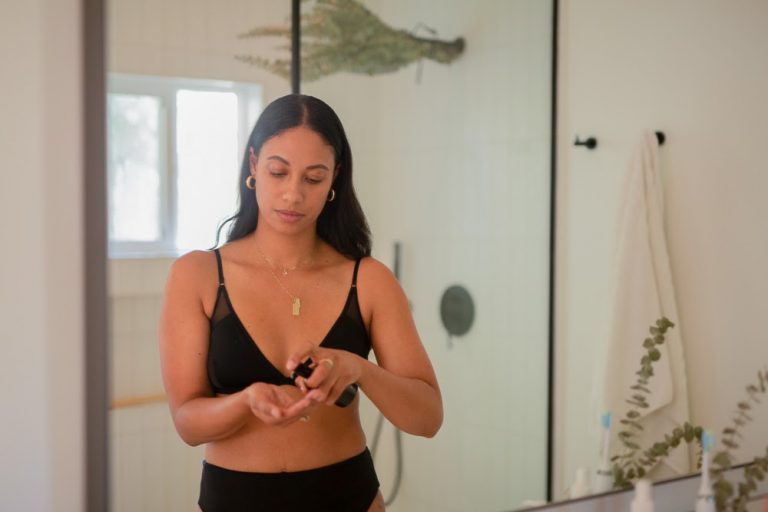 What home beauty tools help to tighten skin?
At-home devices use ultrasound therapy to target areas of looser skin. With consistency and proper use, you can get all the results without leaving your home.
Moradfar recommends the Nano ZIIP Existing Skin Care Device that you can personalize for your specific needs. "The handheld has programmed procedures in an app that you can use based on your current skin condition – whether you have acne or just want to use it for a variety of treatments," she says. Anti-aging benefits. You will notice results after the first use and the effect will deepen with each use. "It delivers nanocurrent waves to the skin that accumulate with consistent use. The result is healthier, fuller, plumper and brighter skin with pre-programmed settings of 2 to 12 minutes. "
Can Peels be used for skin tightening?
Chemical peels are often considered the solution to hyperpigmentation or wrinkles. They are effective in removing the top layer of skin to create brighter and smoother skin.
"Chemical peels can definitely help with pore-tightening results thanks to ingredients like glycolic acid, salicylic acid, and retinoic acid," says Moradfar. These acids brighten the skin and help stimulate collagen production. So, if you're considering a full body peel that you're curious about, here's another reason to do it.
What lasers and other treatments can be used for skin tightening?
"Overall, laser treatments that deliver radiofrequency are the best options for skin tightening," says Moradfar. "I love the Lutronic Genius micro needle with radio frequency. It features insulated gold-plated needles and smart technology that deliver exactly the energy needed to stimulate collagen production without the risk of over-treatment or burning. Patients can notice great results after a series of 3 treatments over time. "
Are there any injections for skin tightening? What exactly do they do?
With botox and fillers becoming popular in beauty maintenance, people are less and less afraid of injectables. Some fillers use superstar skin care ingredients like hyaluronic acid to strategically deliver plump skin. In addition, botox is also a familiar alternative that can make your skin appear tighter.
With injectable treatments, you'll get "instant firmness and subtle lifting," says Moradfar. She continues, saying, "Strategic use of hyaluronic acid fillers when injected can certainly help achieve a more defined jawline and help fill in volume loss, providing a more defined look. more sculpting and contouring. Botox treatments can also help tighten the skin around the eyes by softening fine lines and wrinkles, and chemical brow lifts can be achieved. There are also injectable treatments that offer small doses of botox that can be placed all over the face for instant firming."
What is the latest skin tightening procedure?
New skin tightening technologies are emerging more and more to innovate the process and deliver results. According to Moradfar, Microneedling Control with RF is one of the latest and greatest technologies in the industry. "Another astringent treatment, Ultra by Lutronic, helps deliver anti-aging results by smoothing fine lines, reducing pore size, and helping to even skin tone and texture. We have three different treatment modalities: one called Ultra Melasma which treats a skin condition that manifests as hormonally normal hyperpigmentation, another called Ultra Glow for people with normal skin and Ultra Resurfacing is for those with problematic skin like acne, PIH, and scarring. With the new options, you can target multiple issues at once. Whatever you choose, you will be in good hands.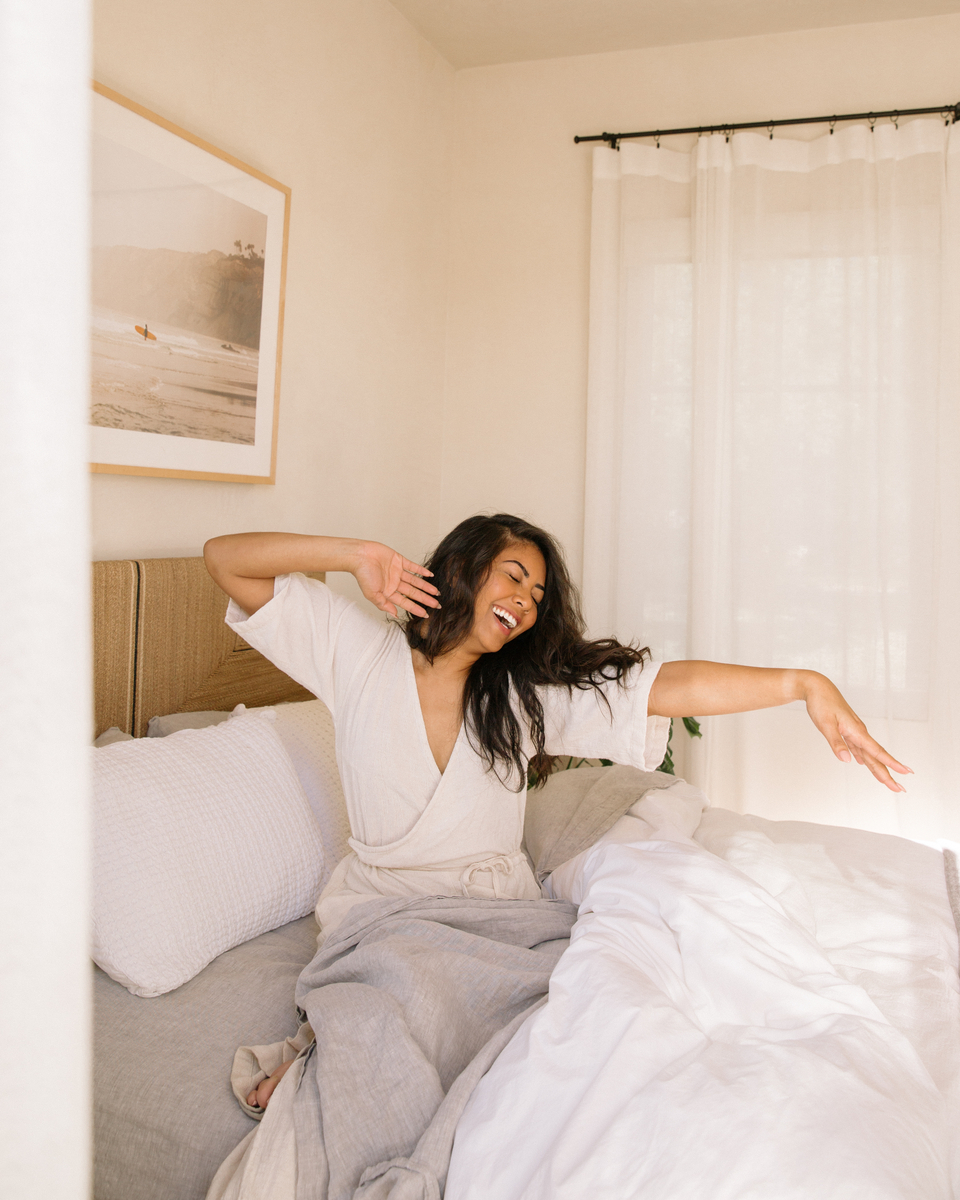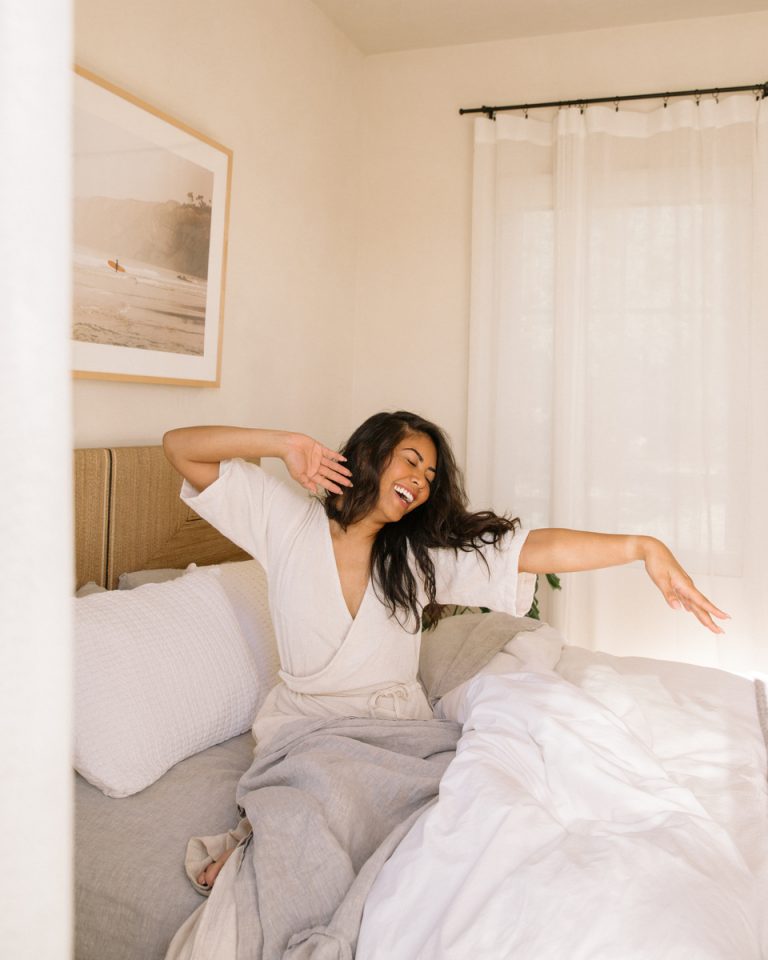 What ingredients should we look for in skin tightening products?
To complement the treatment of your choice, add firming products to your product line. Moradfar recommends "looking for collagen-promoting peptides. Retinol is also a gold standard for skin tightening. And of course, the good old hyaluronic acid. Together, these essential ingredients work in tandem to keep your skin as resilient as possible.
Keep scrolling to find the best products to add to your firming journey.
What skin tightening treatments have you tried and loved?
<! - Composite Start ->
<! - Kết thúc tổng hợp ->