Lifestyle
20 delicious BBQ side dishes for your upcoming summer party
Here in Austin, BBQ season is a thing. However, as a vegetarian, I often have to fend for myself at poolside gatherings, bring my own veggie burgers or eat coleslaw, fruit salad and side dishes. Another BBQ. I'm here to tell you that having a variety of dishes on the table will take your BBQ game to the next level, making all of Your guests are extremely happy (including me!).
Having a wide range of BBQ accompaniments available at your next get-together is an absolute game changer. They can even steal the show. It's also refreshing to break the monotony that can come from making your usual BBQ side dishes. If you're an old-timer, why not swap it out for a refreshing salad? Options are many and each is tastier than the next.
We have everything from burnt broccoli salad, to grilled avocado, and a few uplifting classics. The classic burger is about to get a big run for its money.
Featured image of Kristen Kilpatrick.
Read on for all the BBQ side dishes we can't wait to enjoy this summer.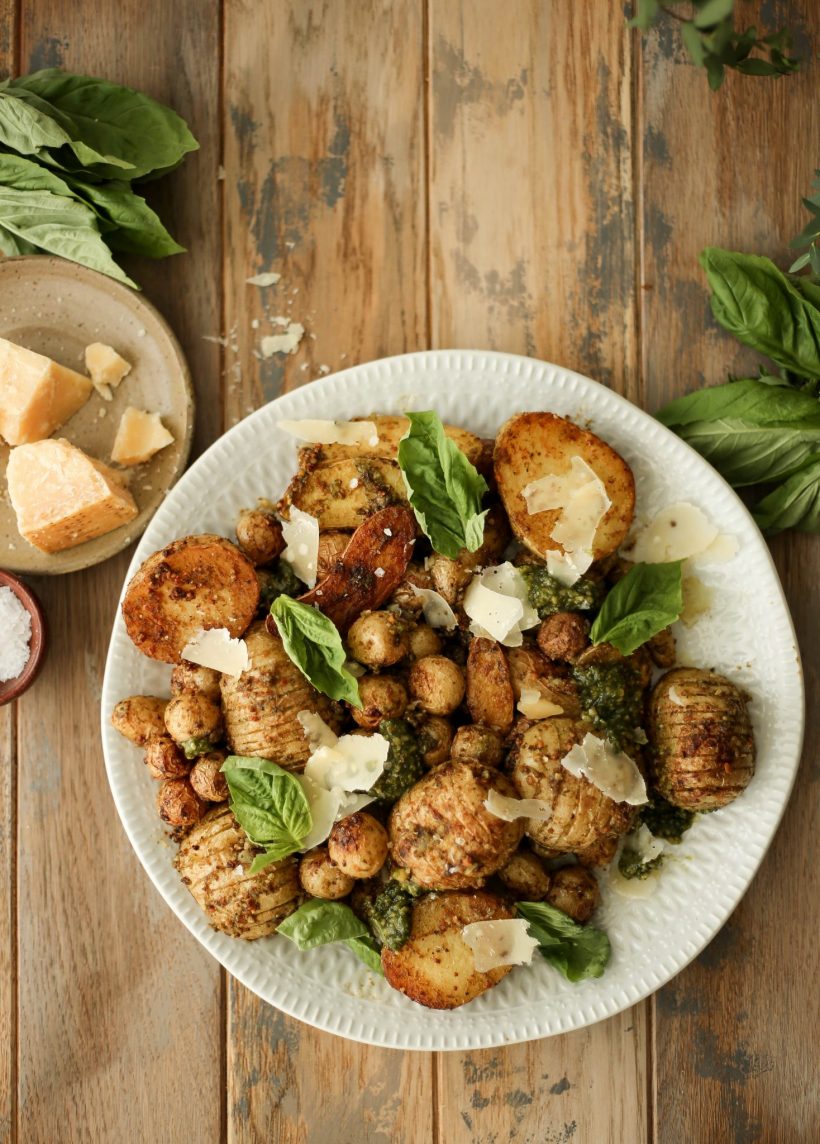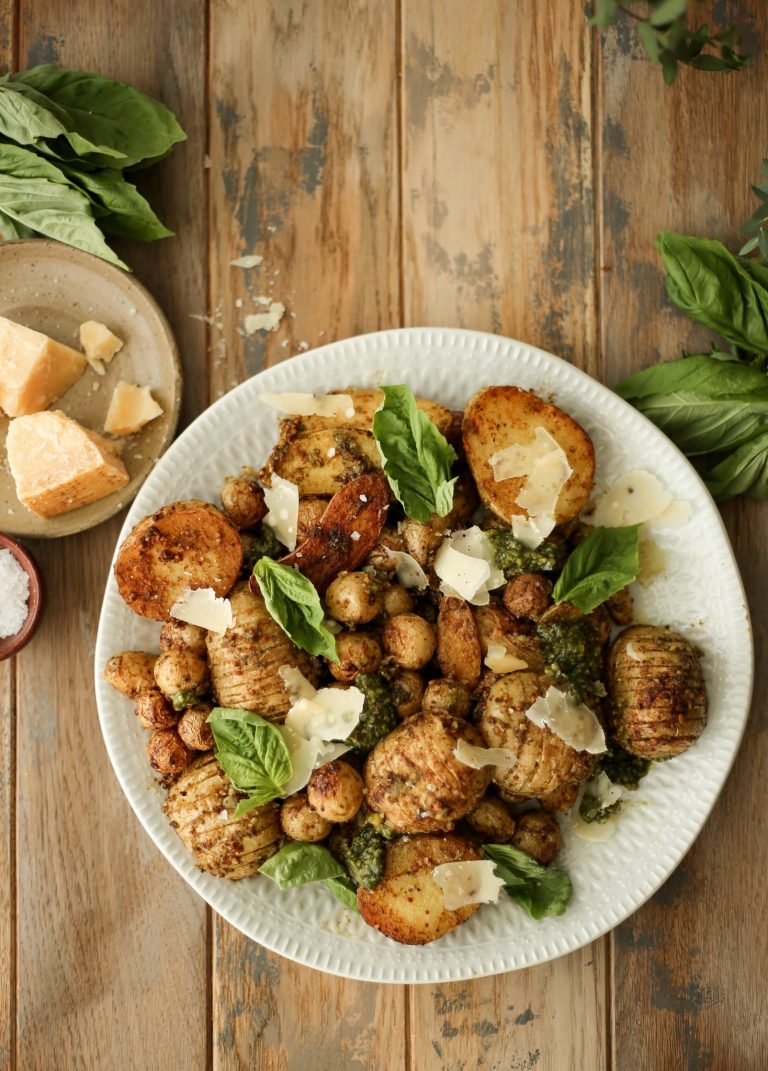 Potato Pesto Parmesan
Why we love it: This alluring, triple threat recipe is one of the best in the BBQ side dishes game. Really, they only take five ingredients and are a delicious way to get your greens on. You'll be tempted to finish the entire pan even before they've laid out on a plate.
Hero composition: While the recipe uses grated parmesan, I like to peel the large pieces with my vegetable peeler. That way you can enjoy and enjoy the delicious saltiness of the cheese even better.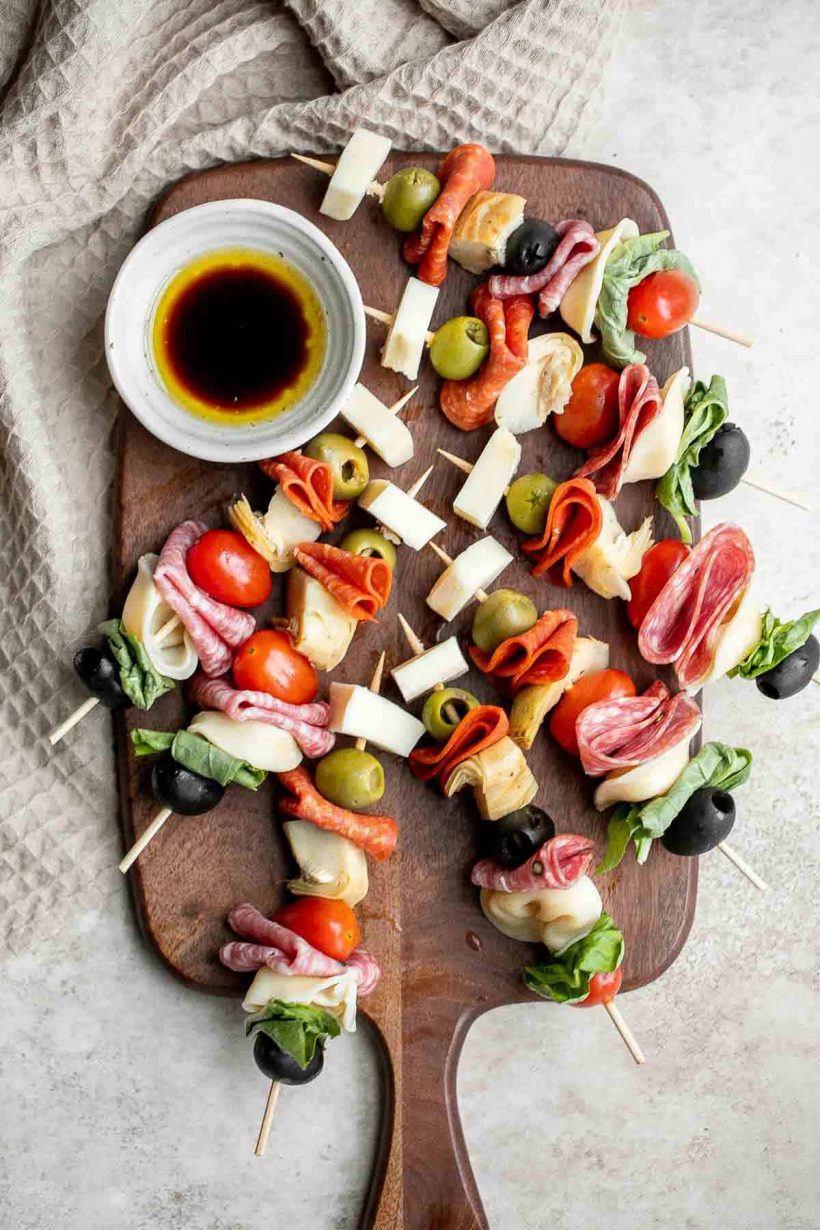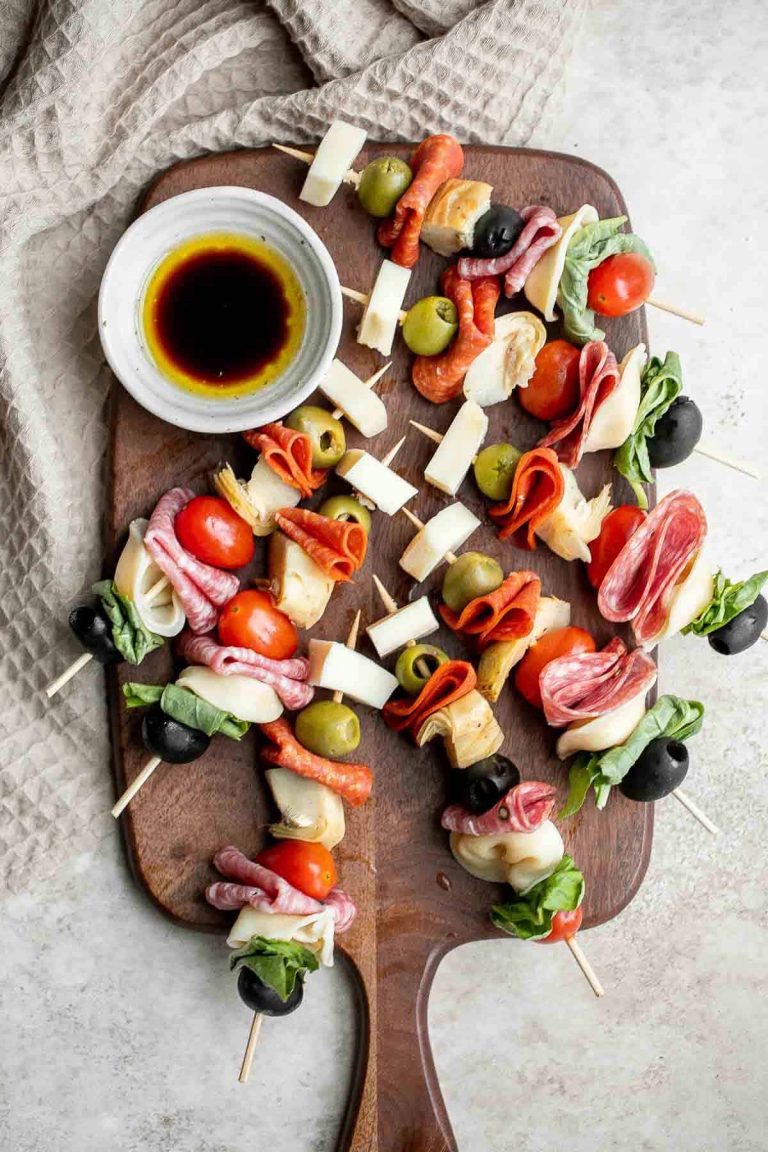 Antipasto skewered in front of thyme
Why we love it: Skewers has a way of making it suitable for any and all of my outdoor summer gatherings. They are easy to assemble and easy to use. Plus, with these as an example, they're a simple way to rank flavor above taste… above taste.
Hero composition: I love how the bright artichoke hearts bring out the flavor from the olives as well as the savory from the salami and pepperoni. These skewers know what they're doing.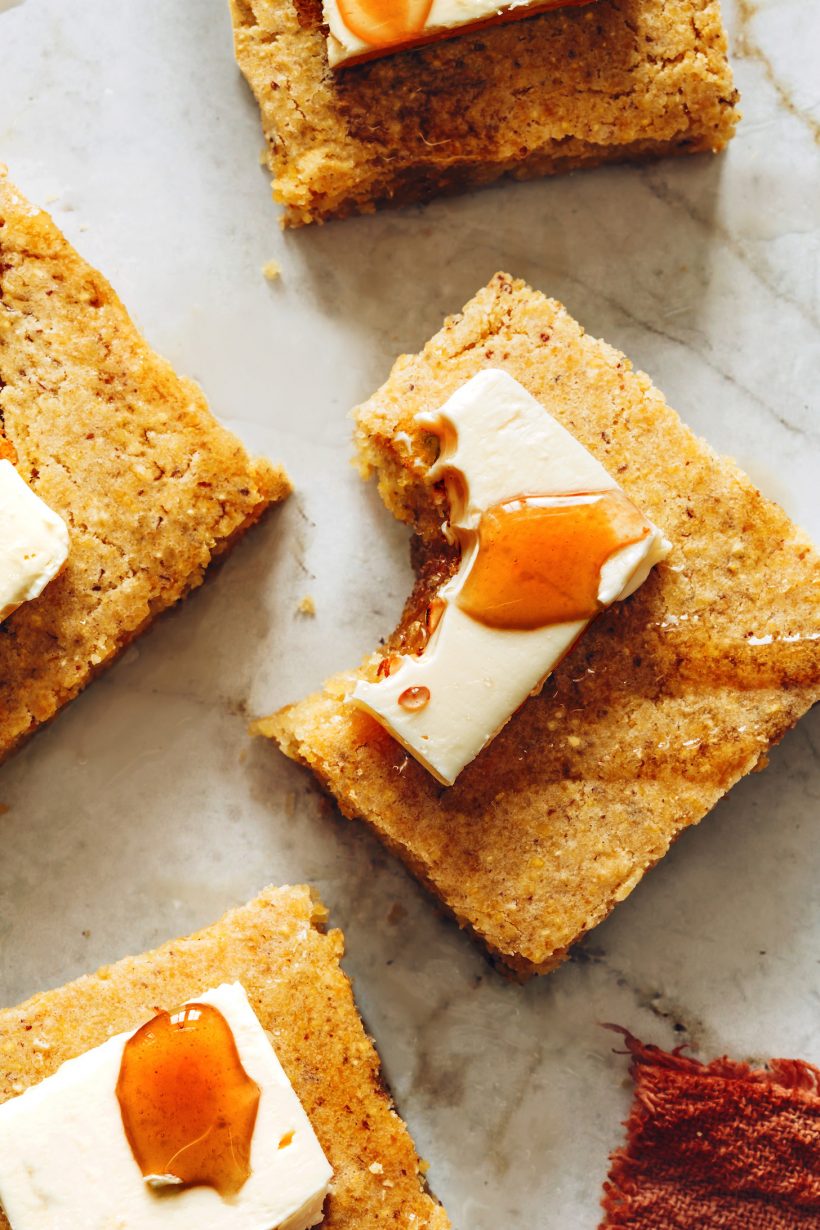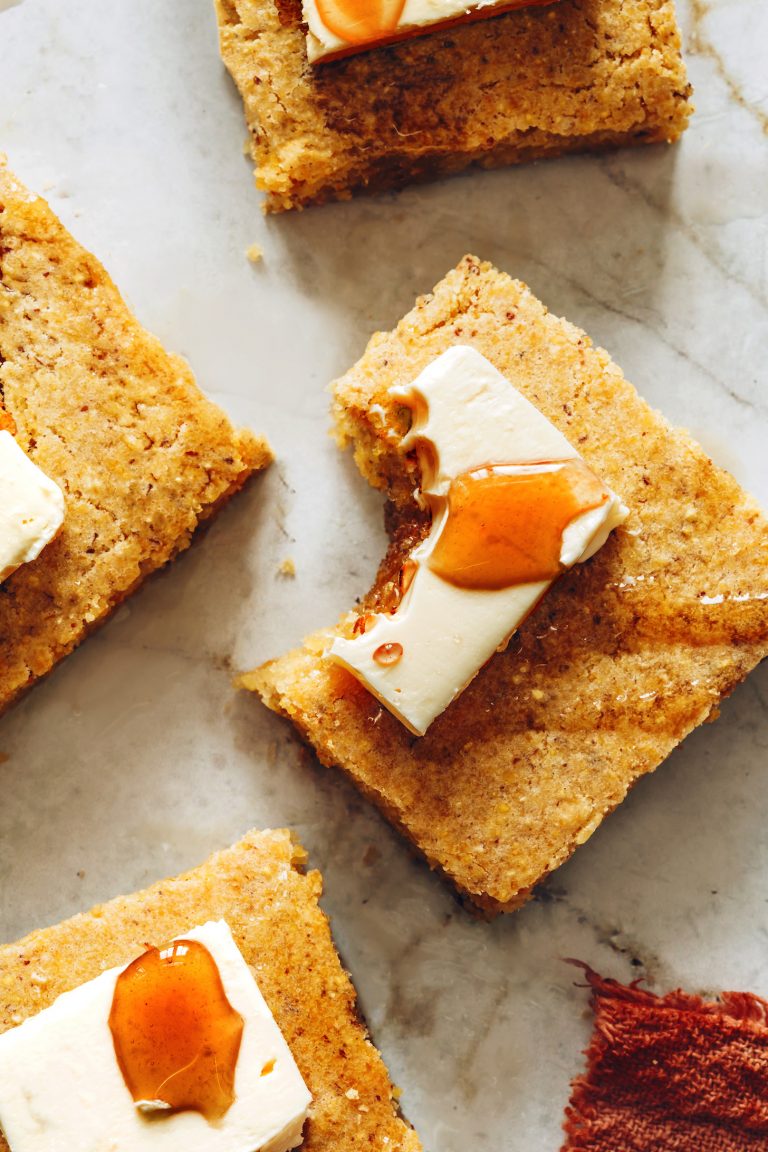 Perfect Vegan Cornbread
Why we love it: Coming from New England, I used to think cornflakes were just for Thanksgiving. Thank goodness I was wrong and discovered that cornbread makes a delicious accompaniment, earning it a spot on this list of the best BBQs.
Hero composition: Just two tablespoons of unsweetened apple sauce will make your tortillas incredibly moist.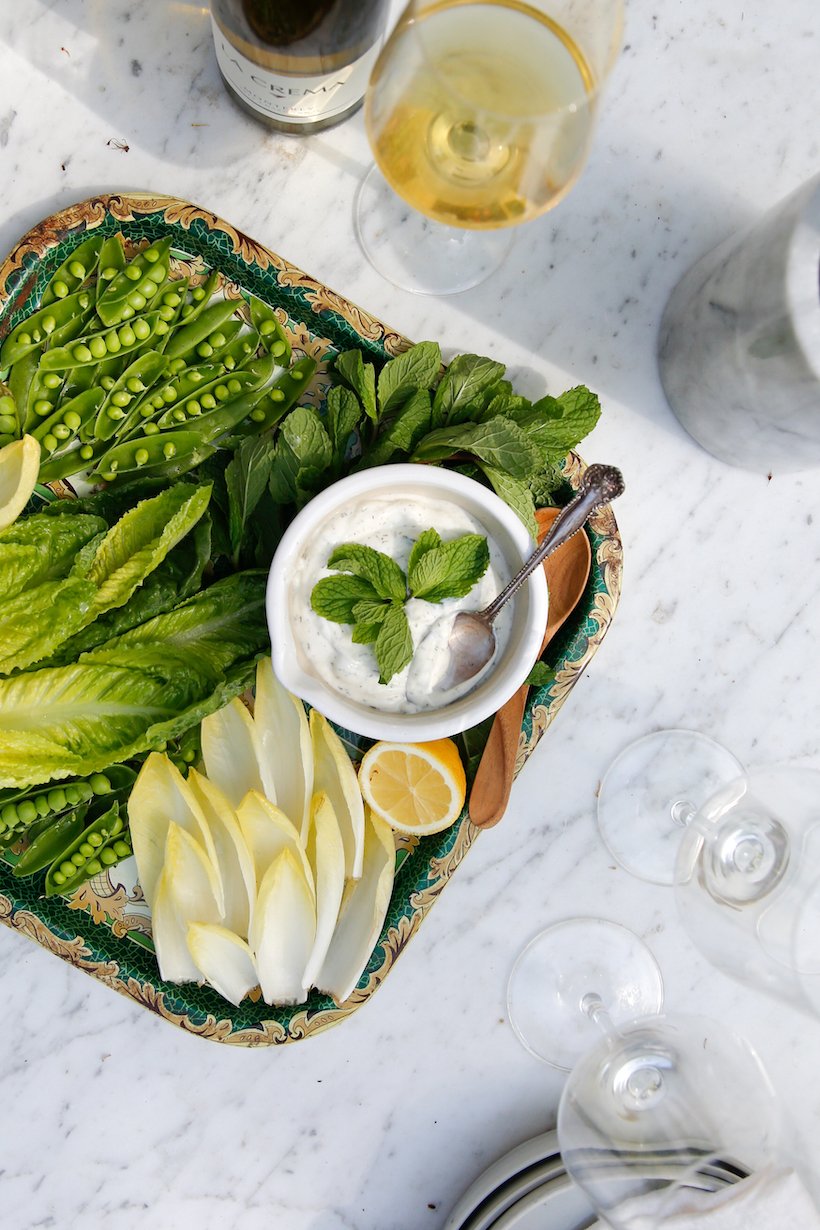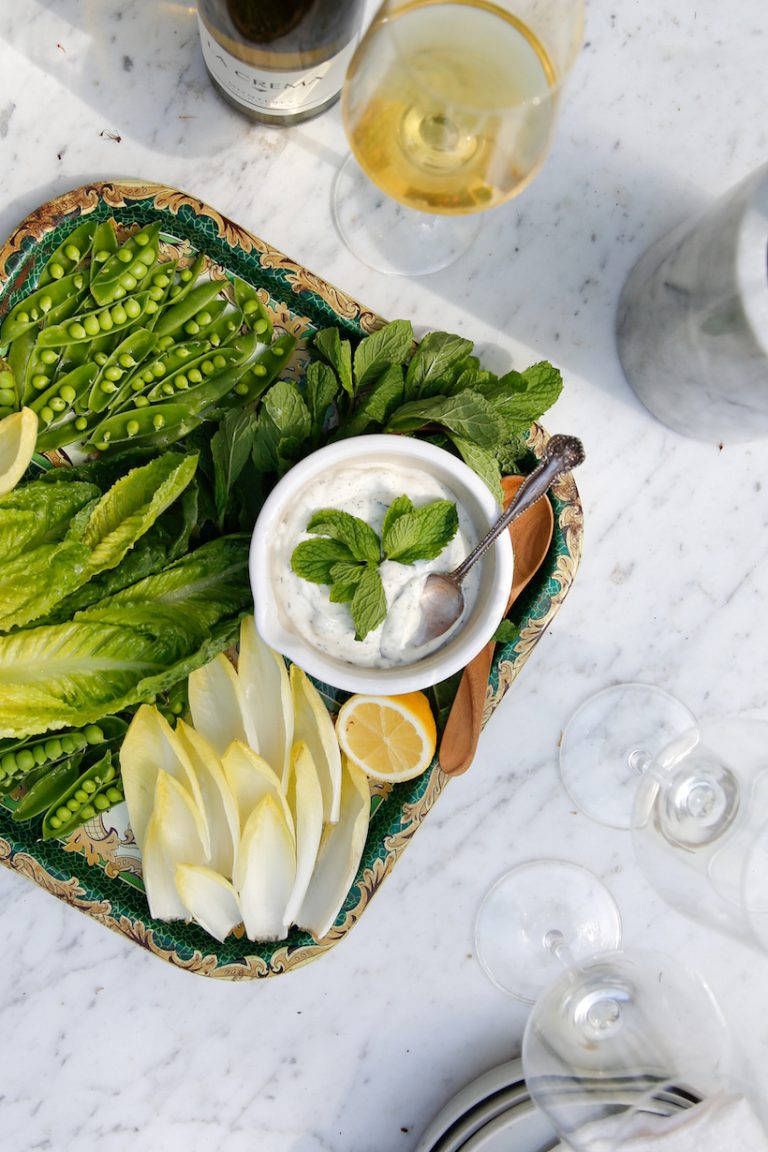 Mint Tzatziki with Endive, Romaine and Sugar Snaps
Why we love it: As the main attraction of your meal becomes more appealing, your BBQ side dishes should include a light, rich option. This tzatziki is so refreshing and aromatic, making it the perfect dip for crudités, crackers… or just about anything.
Hero composition: Not to be missed citrus, sharp mint flavor.
Sriracha Sugar Corn
Why we love it: When it comes to BBQ side dishes, grilled corn is always a strong choice. This spicy street corn dish will add a little spin to your everyday summer.
Hero composition: It's in the name, and thanks to this recipe, in my heart as well. Sriracha, you are (obviously) the hot sauce we've all been waiting for.
Ice Cream Cucumber and Potato Salad from Food & Wine
Why we love it: I love this light, simple salad served alongside my favorite baked goods. While the cucumber salad is casual, this one makes a wonderful pairing of cucumbers and potatoes, encapsulating your summer's best sauce.
Hero composition: The key to this delicious potato salad is in the Italian dressing, which makes it creamy while staying flavorful, light and refreshing.
Broccoli Tahini Pasta Salad from Love and Lemon
Why we love it: The pasta salad is one of BBQ's most iconic side dishes! Raise the bar with this healthy and flavorful dish.
Hero composition: Tahini may be an unexpected ingredient, but it makes the dressing of your salad deeply nutty and gives the whole dish a wonderfully complex flavor.
Gouda Mac & Cheese With Peaches and Prosciutto from My Name is Yeh
Why we love it: Give your next macaroni and cheese a try with this amazing and delicious recipe. It's rich, creamy, and full of flavor.
Hero composition: If you haven't tried mac & cheese with orecchiette pasta yet, take this as a sign of your success.
Why we love it: We couldn't get enough of the bold umami flavor in this delicious sweet potato recipe. And for the best BBQ side dishes, who doesn't love something you can eat with one hand?
Hero composition: I love the sweet, spicy flavor that ginger brings.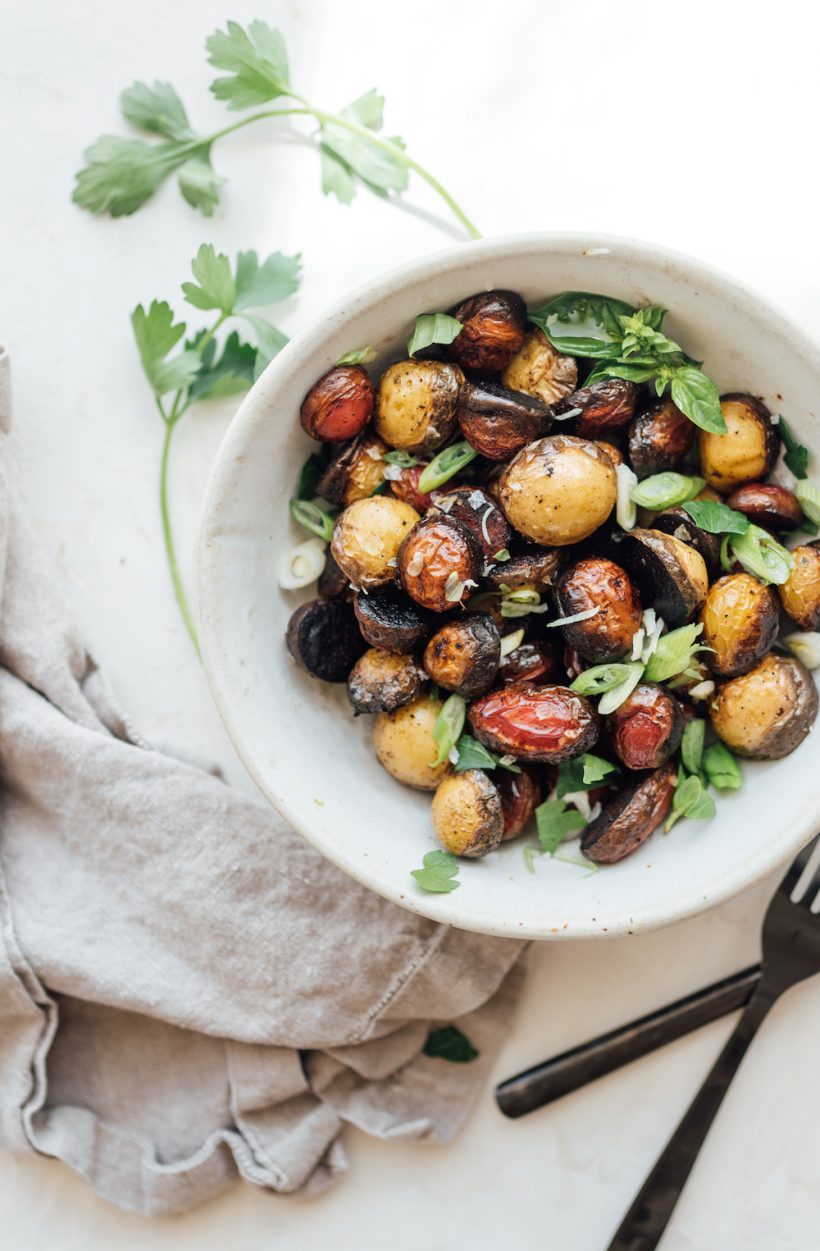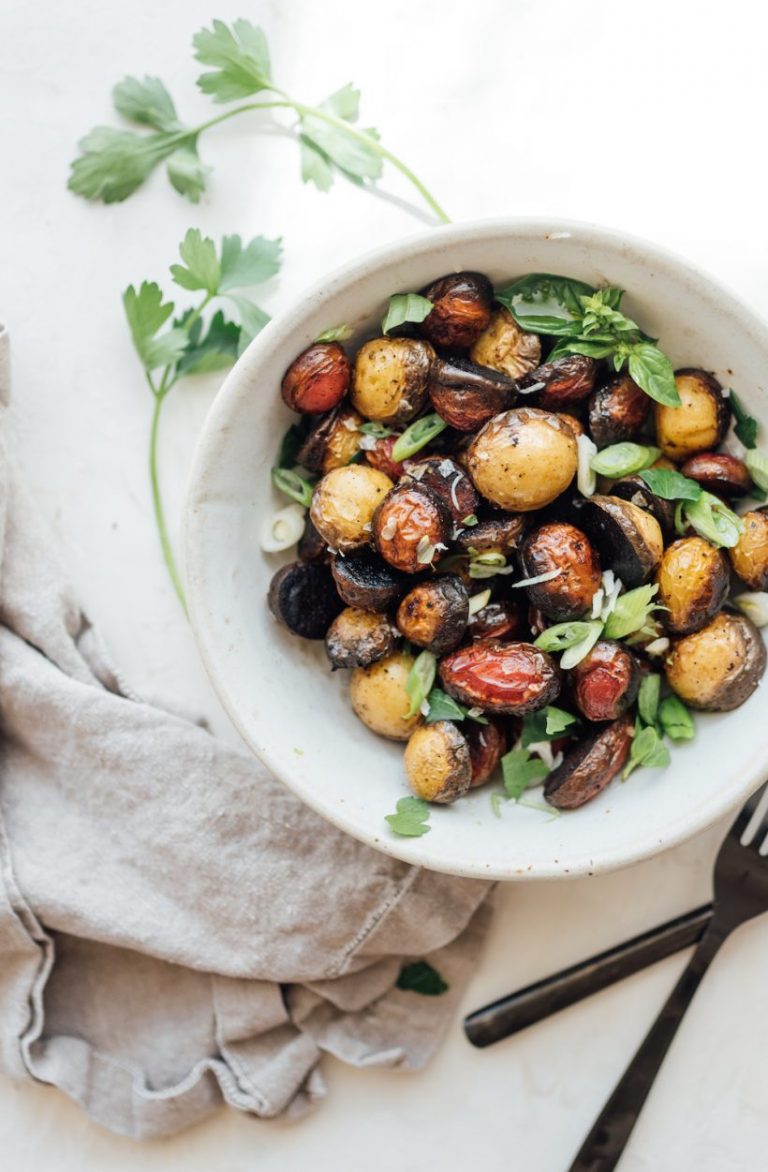 Crispy French fries with salt and vinegar
Why we love it: As Camille wrote, these crispy potatoes are very good. By preheating the pan, you ensure that the potato skins are golden brown. But don't worry, the inside will still be nice and creamy. After all, a little variety in your baked potatoes is the spice of life.
Hero composition: There's no better combination for baked potatoes than chopped chives. No matter how tempting the dish is, everything can use a pack of fresh flavors.
Grilled avocado salad with black beans from Food52
Why we love it: My favorite recipes are those that take two beautiful things and combine them for better results. The black bean salad part of this dish has a lot of flavor thanks to a spiced blend of dill and cilantro – and what better nut than avocado, amirite?
Hero composition: Like I said, avocados are amazing in any form. When they're toasted and stuffed with quinoa in a creamy sauce, hearty with cumin seasoning and black bean salad? All better.
Jicama Slaw with Tequila Lime Dressing
Why we love it: Keep it fresh and light with this delicious jicama meat grinder. It couldn't be easier to throw together and is definitely a crowd pleaser.
Hero composition: If you've only just tried tequila in your margaritas, get ready to see how amazing it will be dressed up as a zesty monkey.
Grilled Caprese skewers from Heather Christo
Why we love it: You can't go wrong with the Caprese salad. Put it on some skewers and you've got a real barbecue winner.
Hero composition: When it comes to cheese, I often think that you should "go big or go home." But these tiny, tiny mozzarella balls are an absolute favorite.
Ultimate Guacamole and Mango-Chipotle Guacamole
Why we love it: Take your guacamole up a notch with one of these two delicious recipes. There's nothing better than fries and guac on a hot day when you light up the grill.
Hero composition: Sprinkle beautifully balanced fresco queso with raw garlic and lime juice.
Southwest Quinoa and Grilled Corn Salad from Foodie Crush
Why we love it: Looking for a new quinoa recipe? Look no further than this Southwest-inspired salad. It's colorful, passion fruit rind, creamy and full of bright flavors. Everything a salad should be.
Hero composition: Incorporating the sweetness of honey into the sauce is a great addition.
Greek Pasta Salad from Joy the Baker
Why we love it: Feel like you're relaxing next to the Aegean with this delicious pasta salad. It has all the flavors you love from Greek salads. Traditional Greek salads combine the perfect balance of savory, salty flavors and rich, satisfying textures. This does all of that — and more.
Hero composition: So how does it achieve the "more" factor? Tiny pieces of orzo pasta are the perfect base for this salad wrap ingredient.
Broccoli and Shredded Onion Salad from Dolly & Oatmeal
Why we love it: Eat your veggies with this healthy salad. It's simple to whip up because it's a really delicious dish. (Yes, I said treat – a salad as delicious as this is a coveted meal.)
Hero composition: Is it just me, or is arugula an underrated green salad? I can't get enough of its beautiful, sweet bite.
Watermelon pickled tequila
Why we love it: Okay, we may be entering dessert territory here, but how could we not include watermelons that taste like the signature flavors of summer? And the good news: They couldn't be easier to earn.
Hero composition: Sprinkle a little coarse sea salt on top of these cream puffs to tie all the flavors together.
Melon Basil Burrata Salad With Crispy Prosciutto From Half Baked Harvest
Why we love it: This salad is the epitome of summer. The freshness of melon, basil and tomato pairs wonderfully with the creaminess of the burrata and the crunchy saltiness of the prosciutto. Yum!
Hero composition: But if I had to choose just one of the standout ingredients listed above, it would have to be burrata. There's a reason it's trending.
Citrus avocado salad with pistachios and abalone mushrooms from The Delicious Life
Why we love it: When was the last time you saw such beautiful color in a side dish? This salad is simply not to be missed.
Hero composition: They have a rich, crunchy taste and just enough flavor. What beautiful beads am I describing? Pistachios of course.
This post was originally published on June 26, 2020, and has since been updated.
<! - Composite Start ->
<! - Kết thúc tổng hợp ->