Lifestyle
22 Easy No Cook Summer Meals That Don't Require an Oven
There's so much to love about summer: the easy, breezy, carefree days, the additional hours of sunshine, and of course, some much-needed vacay. What I love a little less, of course, are the scorching hot, three-digit temps. June through August (and in some places, September) is no time to be turning on the oven, which is why I'm craving no cook summer meals until fall.
As a self-professed, baking-obsessed hobbyist, I mourn the ability to get creative with all my favorite comfort foods. But, in recent years, I've learned to accept the weather as it is and make do with a few go-to no cook summer meals kept securely up my sleeve. And while sandwiches and salads are significant parts of the round-up to follow, the fun doesn't stop there.
Featured image by Kristen Kilpatrick.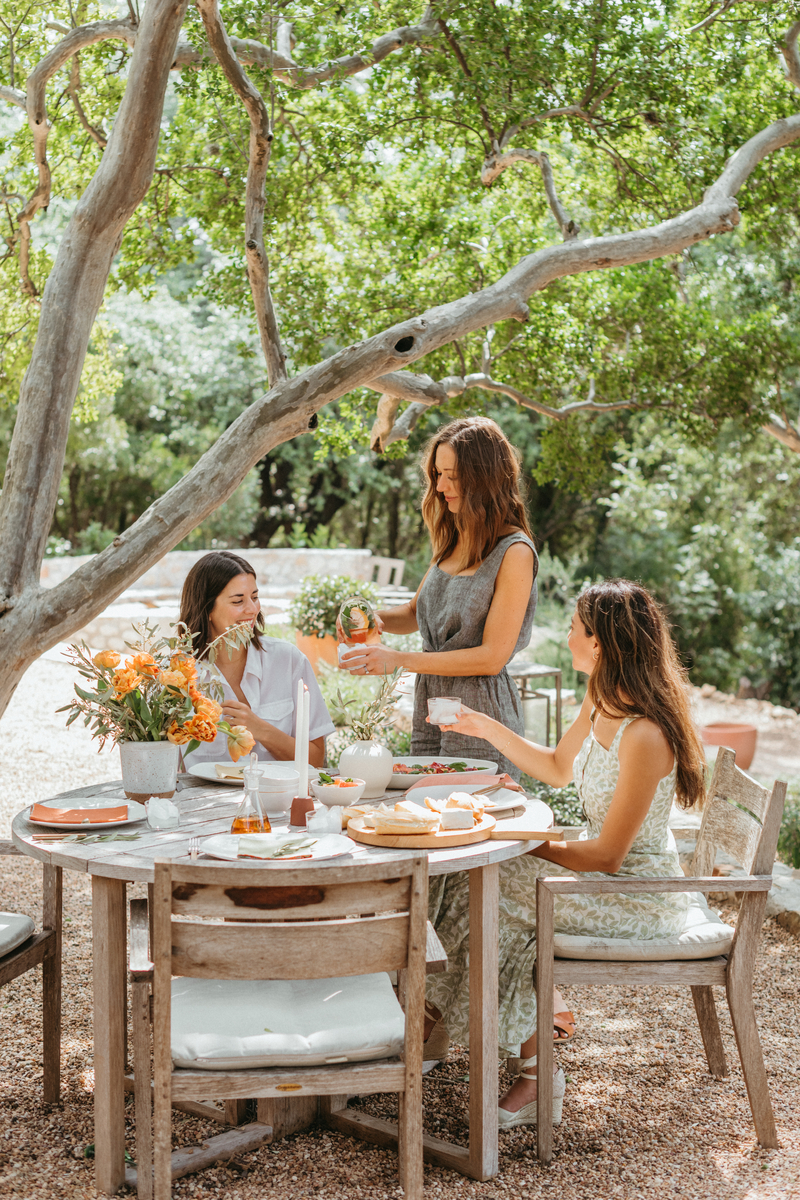 I shook the internet upside down to find all the best fresh and flavor-packed recipes that make the most of in-season summer produce. Get ready for vibrant color, delicious crunch, and everything that'll make your warm-weather dining dreams come true. So turn up the AC and let's get to some (no-cook) summer cooking!
Keep reading for 22 no cook summer meals that'll keep you cool and satisfied—all season long.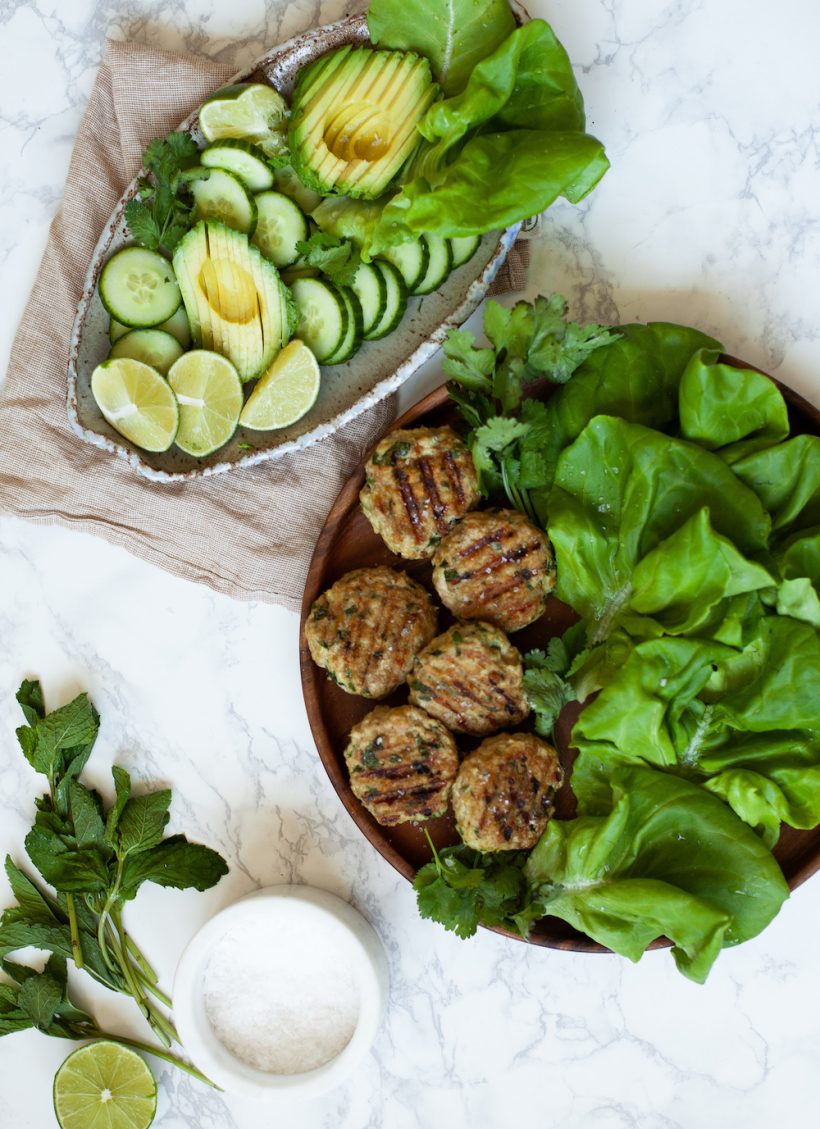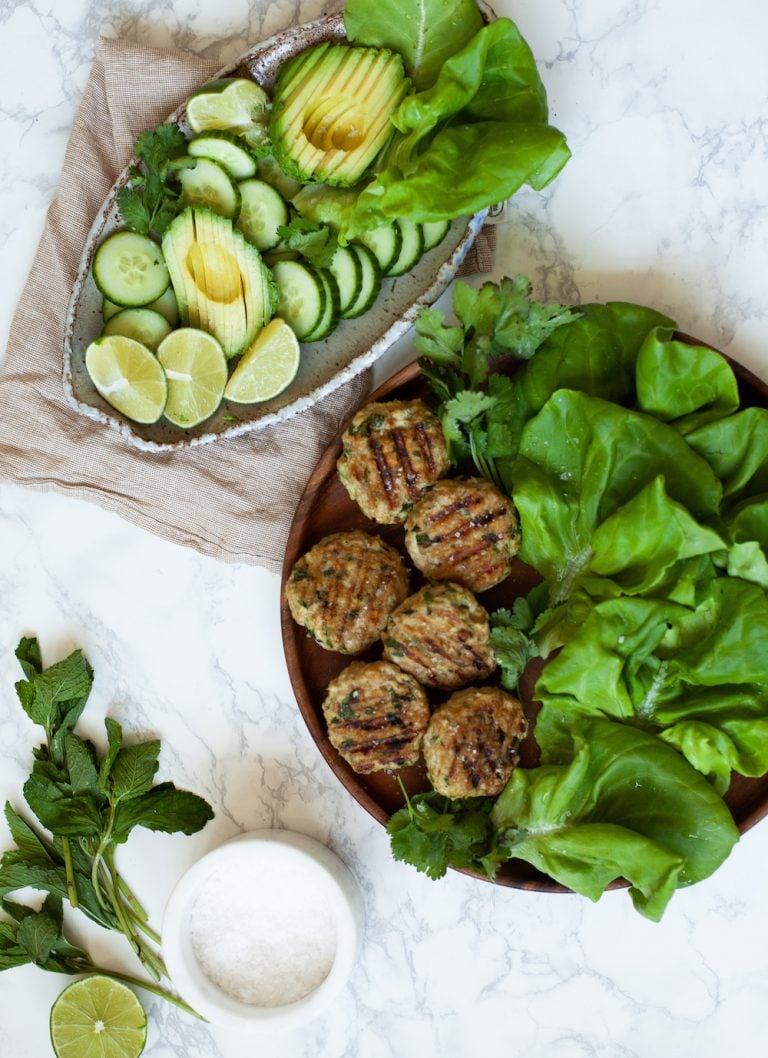 Chicken Burger Lettuce Wraps
Why We Love It: These wraps are my go-to summer lunch solution. I love how the cool, crisp lettuce provides a contrasting crunch to the herby chicken burgers. If you really want to step it up, enjoy some mint tzatziki on the side.
Hero Ingredient: A teaspoon of curry powder gives your burgers a surprising but welcome touch of warmth.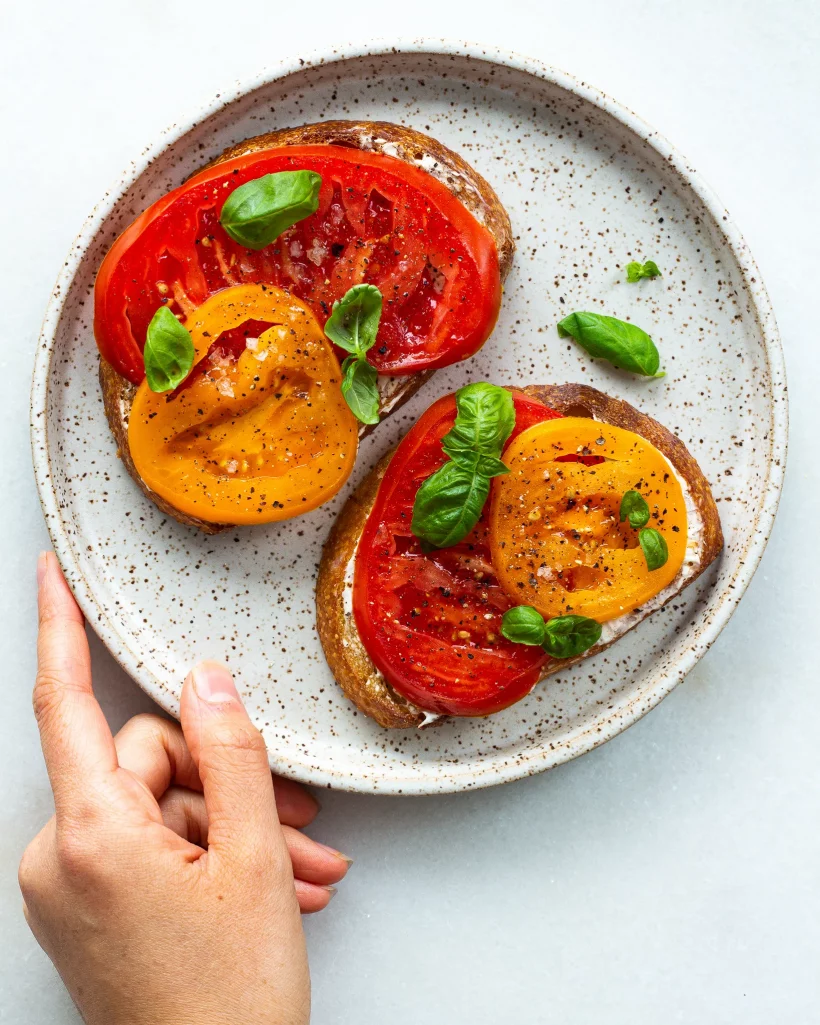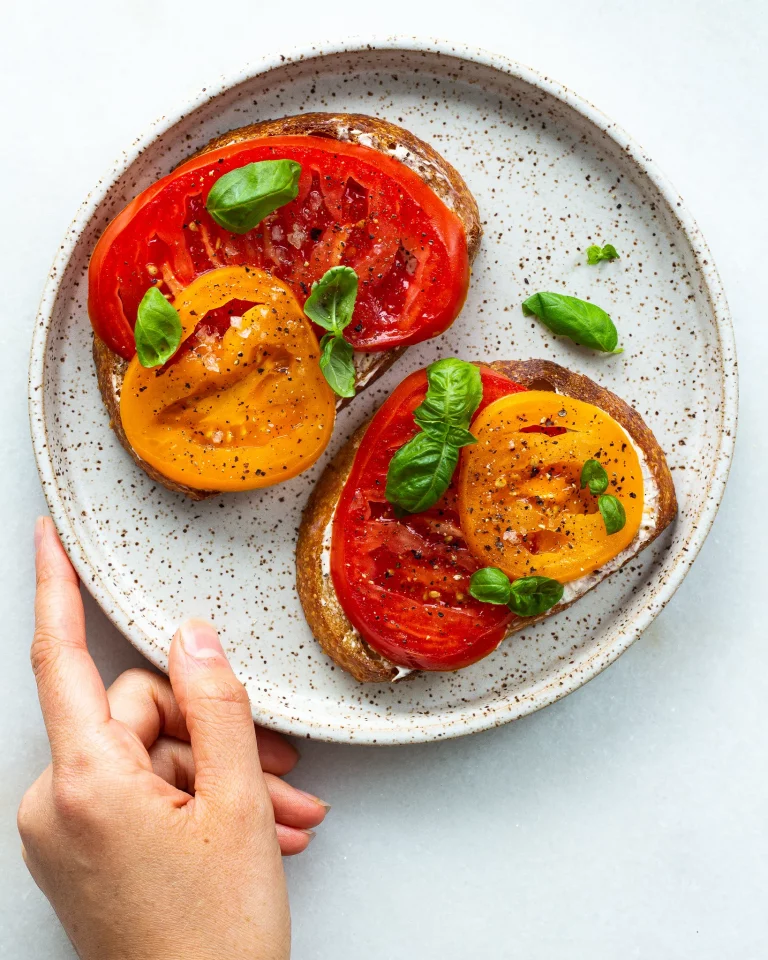 Heirloom Tomato Toast From Justine Snacks
Why We Love It: There's nothing prettier or simpler than tomato toast. And you're in luck because there's no better season than summer to celebrate fresh, sun-ripened heirloom tomatoes. Go with a variety of colors (as shown here), because yes, your meal can be a work of art.
Hero Ingredient: A single sprig of fresh basil goes a long way.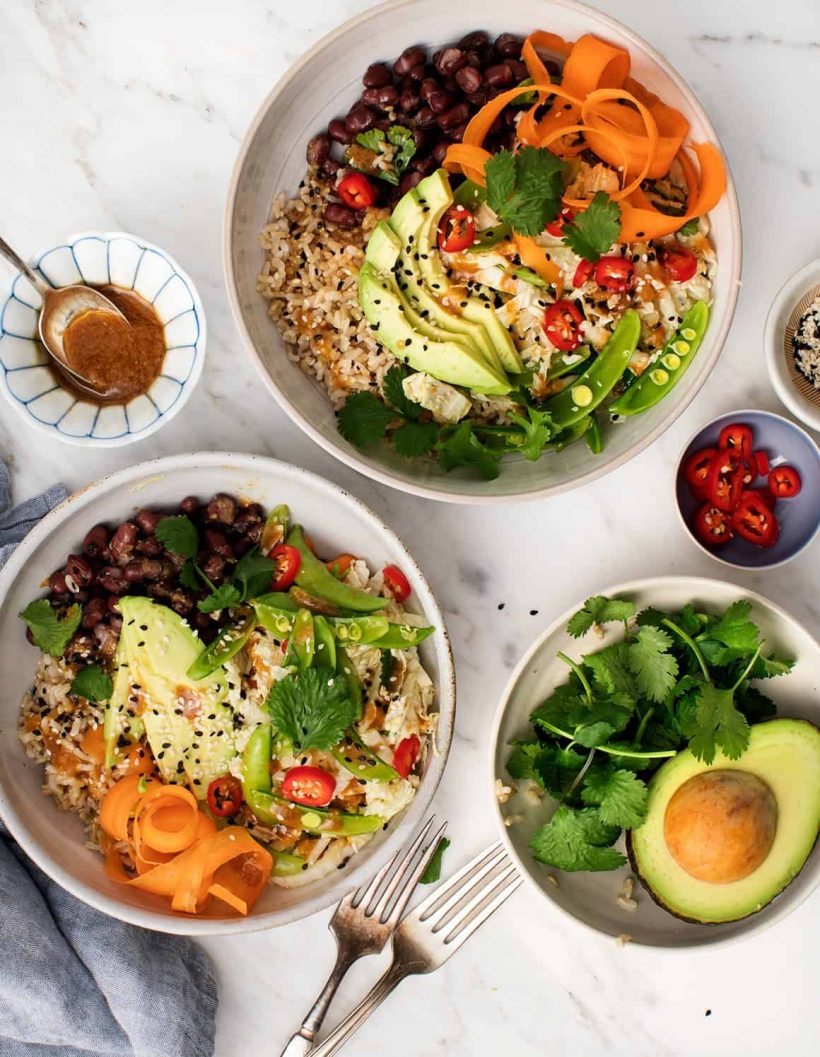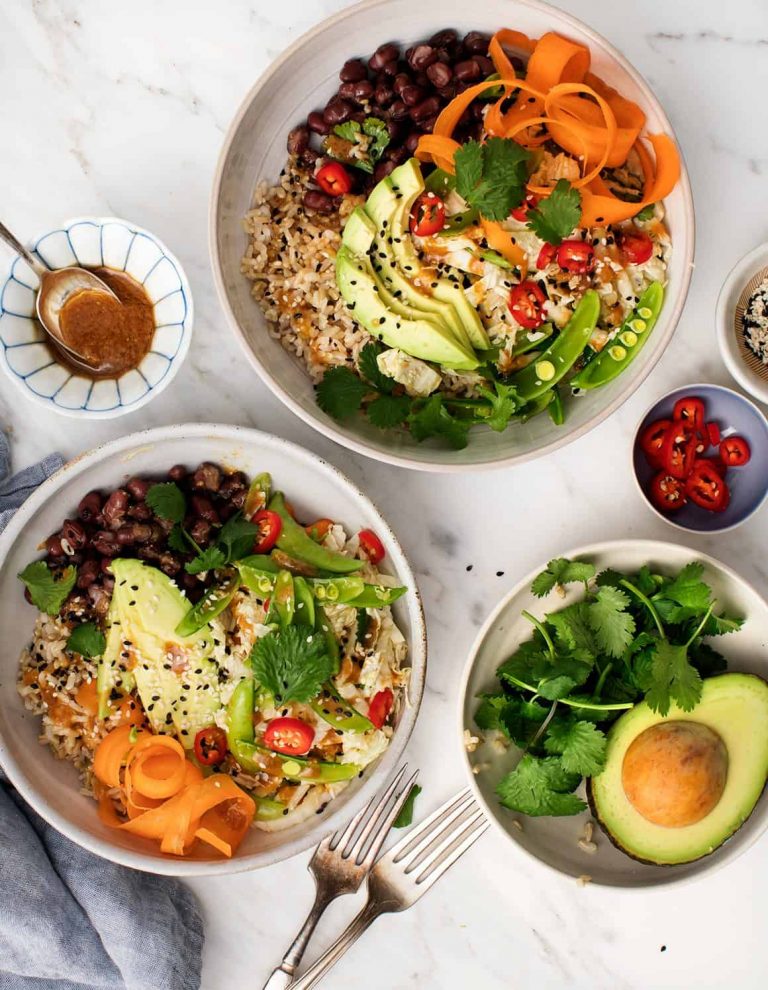 Adzuki Bean Bowls From Love & Lemons
Why We Love It: When summer hits, you can bet I'm eating bowl after bowl… after bowl. There's something so easy-breezy about compiling separate components into one cohesive dish. This formula lets you make the most of your leftovers and enjoy a variety of flavors all at once. With veggies, grains, legumes, and healthy fats (shout out to the avocado!), this bowl packs it all.
Hero Ingredient: If you haven't cooked with adzuki beans before, now's the time to start. Not only do they pack major nutritional benefits, but they also lend a nutty, creamy bite to your bowl. My version of heaven.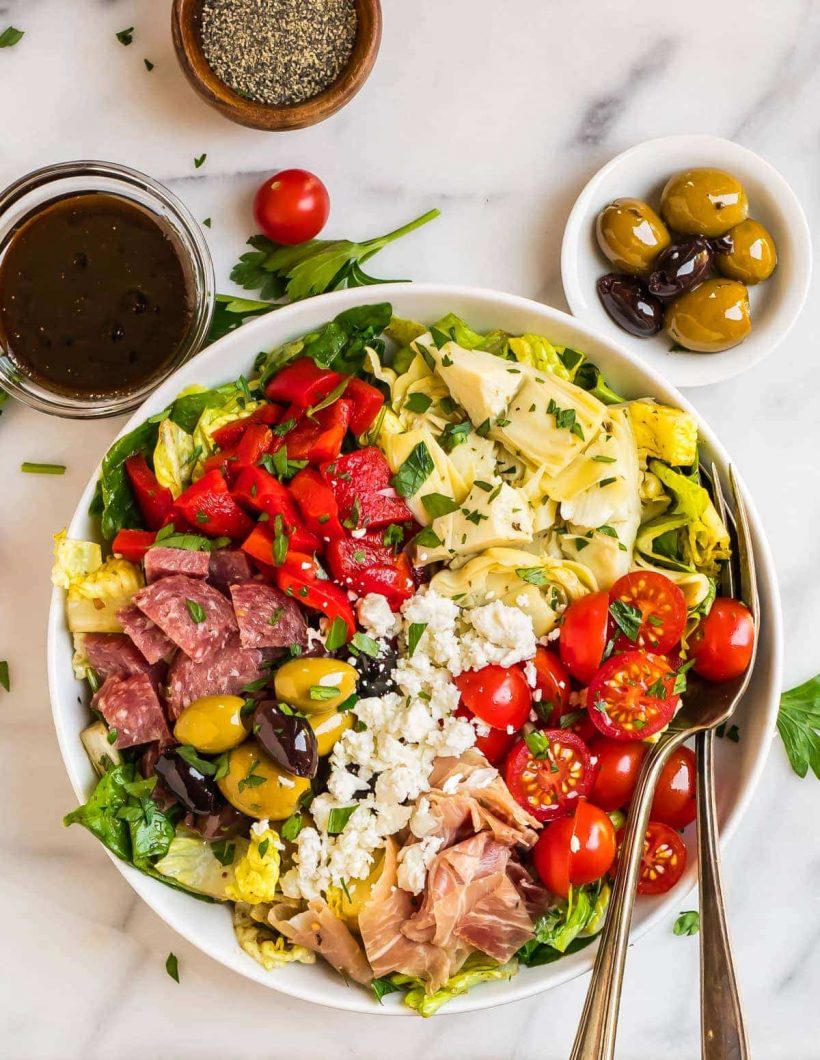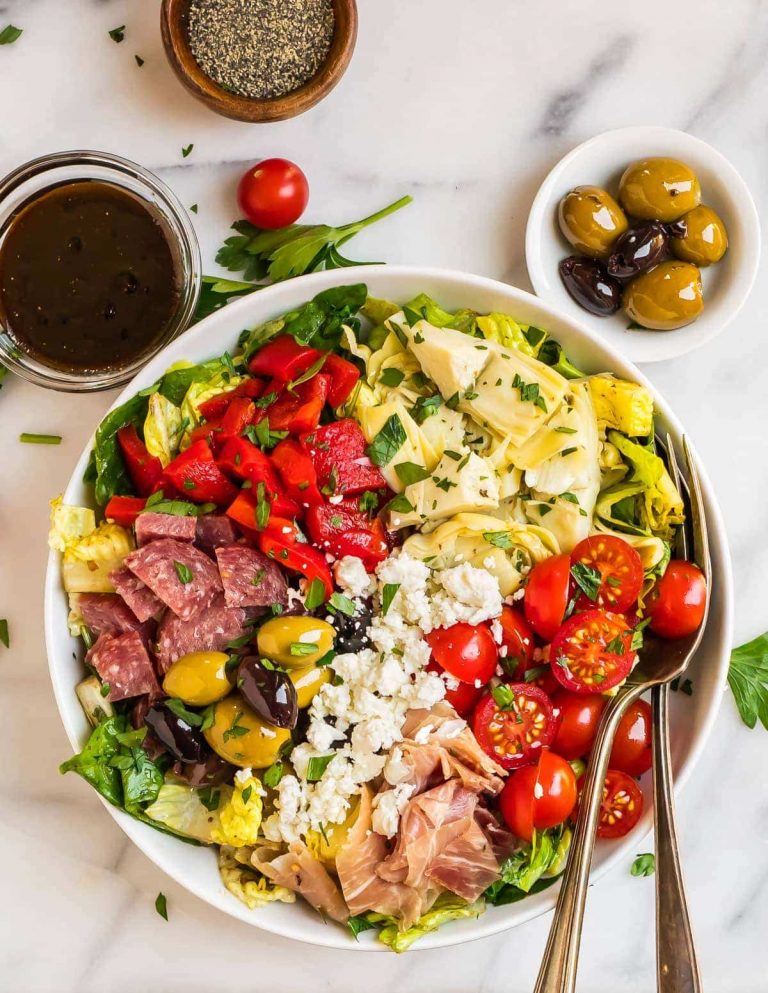 Antipasto Salad From Well Plated
Why We Love It: Think salads can't serve as a hearty and complete (not to mention delicious) meal? Think again. I take a loose approach to defining what constitutes a salad, and if you agree that a diverse array of ingredient goodness fits the bill, then this filling and flavorful antipasto salad is right up your alley. I'm in love with anything that can be described as a cheeseboard in salad form.
Hero Ingredient: Luxury is a half-cup of salty, briny olives tossed into your summer salad.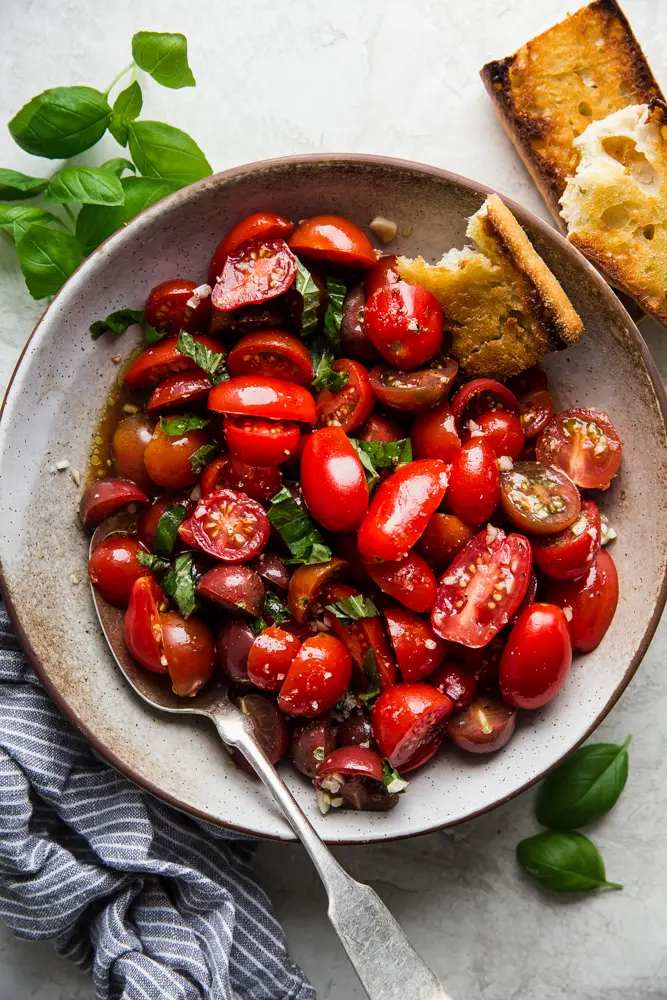 Tomato Salad From The Modern Proper
Why We Love It: If we learned anything from the tomato toast recipe above, it's that when you're lucky enough to be working with an ingredient at its finest, let it shine. Case in point, this pile-up of perfect tomatoes. With nothing beyond a simple dressing to complement their flavor, the ruby red cherry tomatoes are displayed at their sweetest, and arguably, best.
Hero Ingredient: While I can enjoy cherry tomatoes straight off the vine, this recipe is just a tad fancier, making them fit for a summer dinner party side.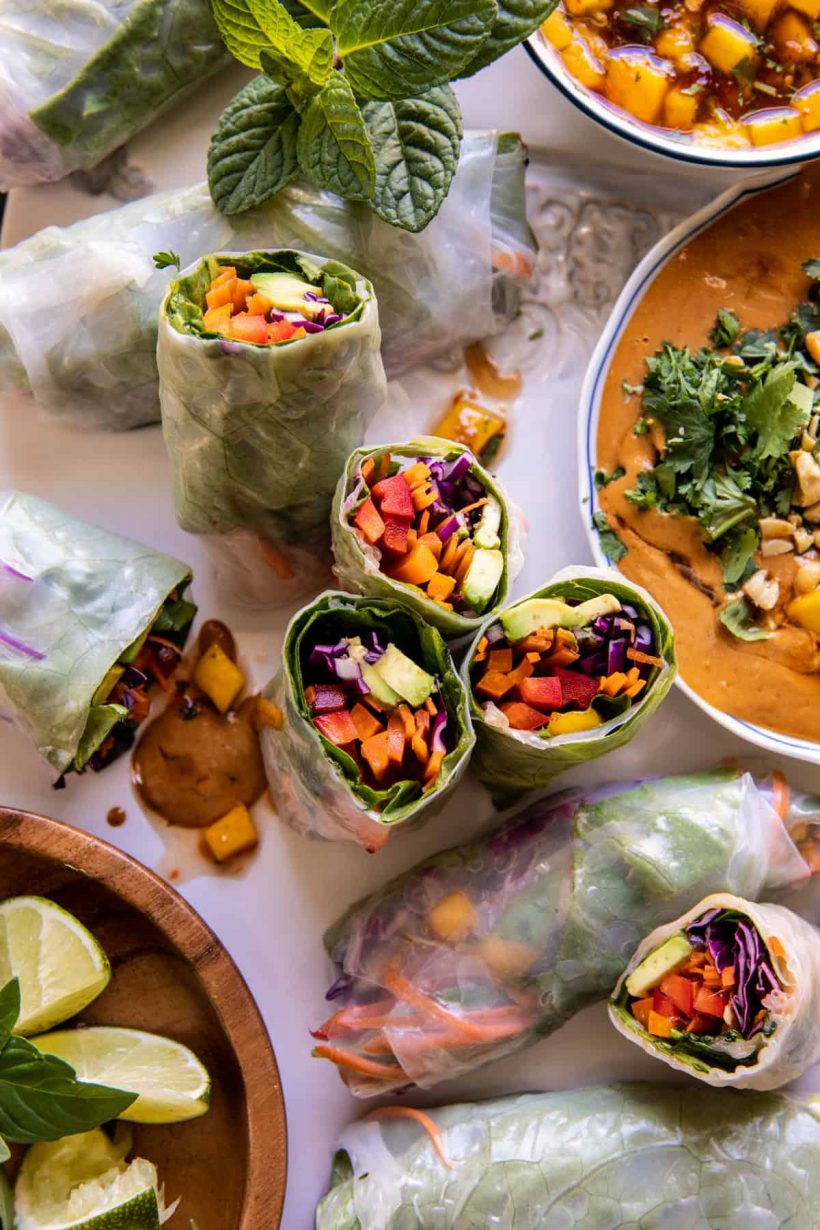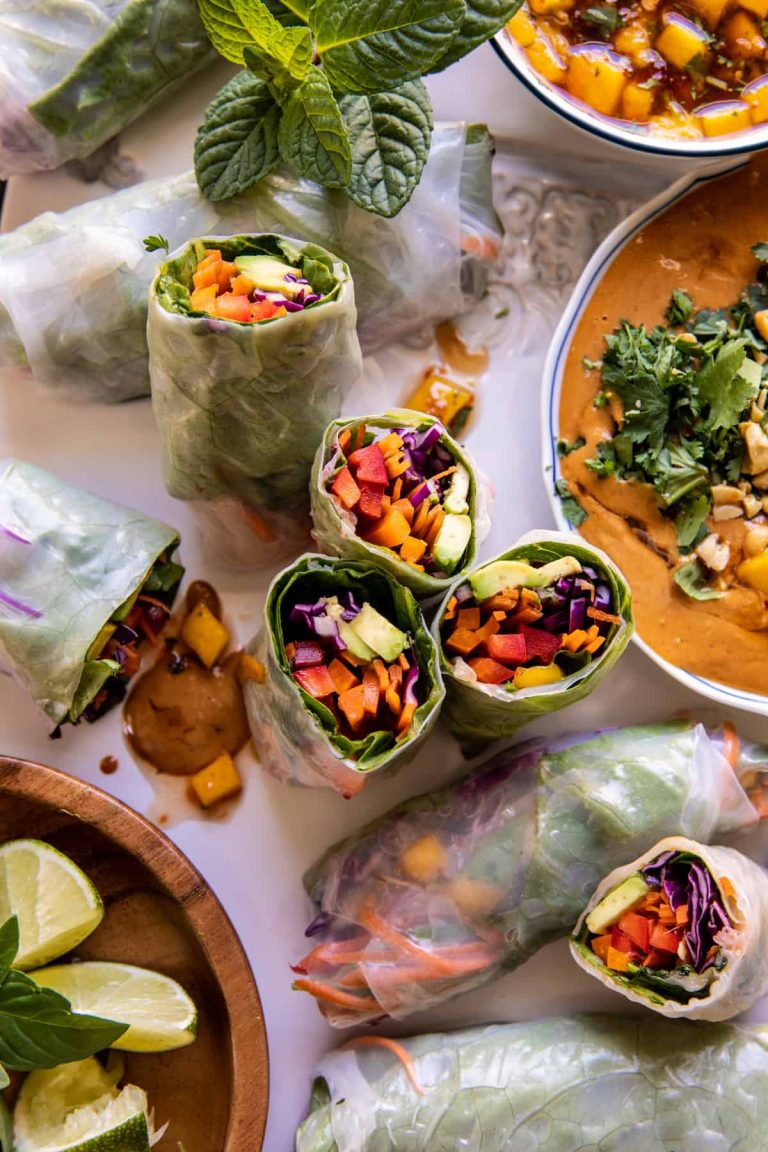 Chili Mango Summer Rolls with Ginger Peanut Sauce from Half Baked Harvest
Why We Love It: If I'm craving a lunch that balances fancy with approachable, then you can bet summer rolls are on the menu. They feel a bit like a sandwich upgrade (no shade to my sammie stans out there, I love 'em too!), and make the perfect app for any summer gathering. Once you have the technique down, feel free to get creative with your own combos of fresh, veggie-heavy fillings.
Hero Ingredient: The accompanying sauce is creamy and rich while benefiting from a touch of spice. You can thank the tablespoon of fresh ginger for bringing the heat.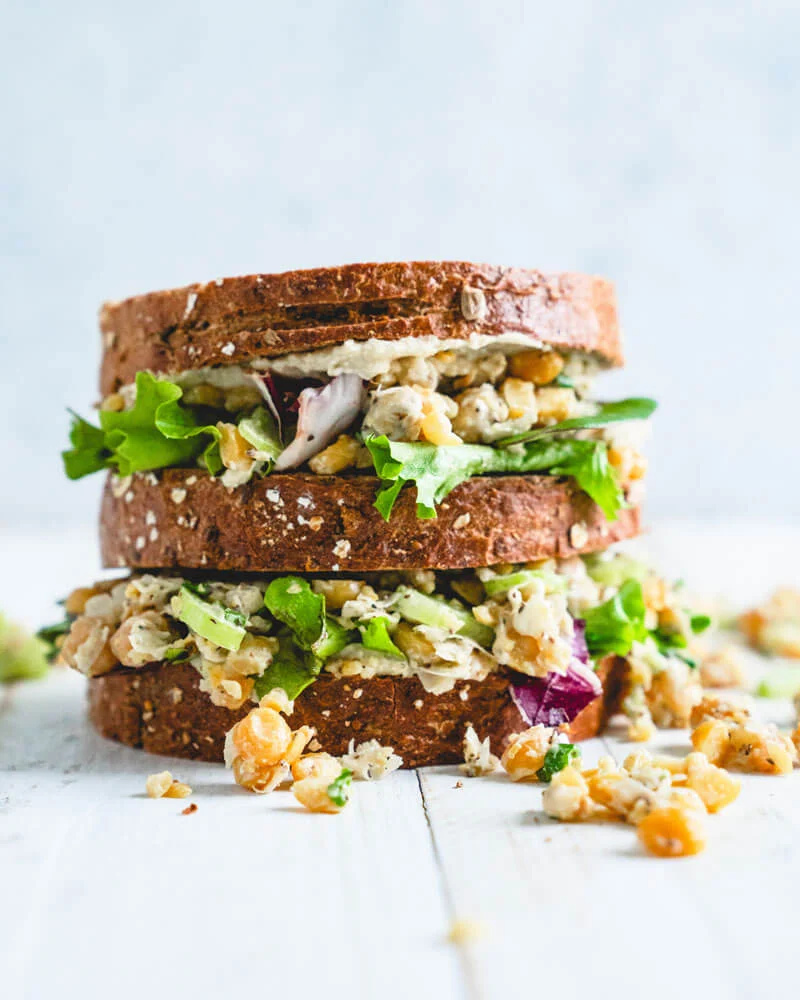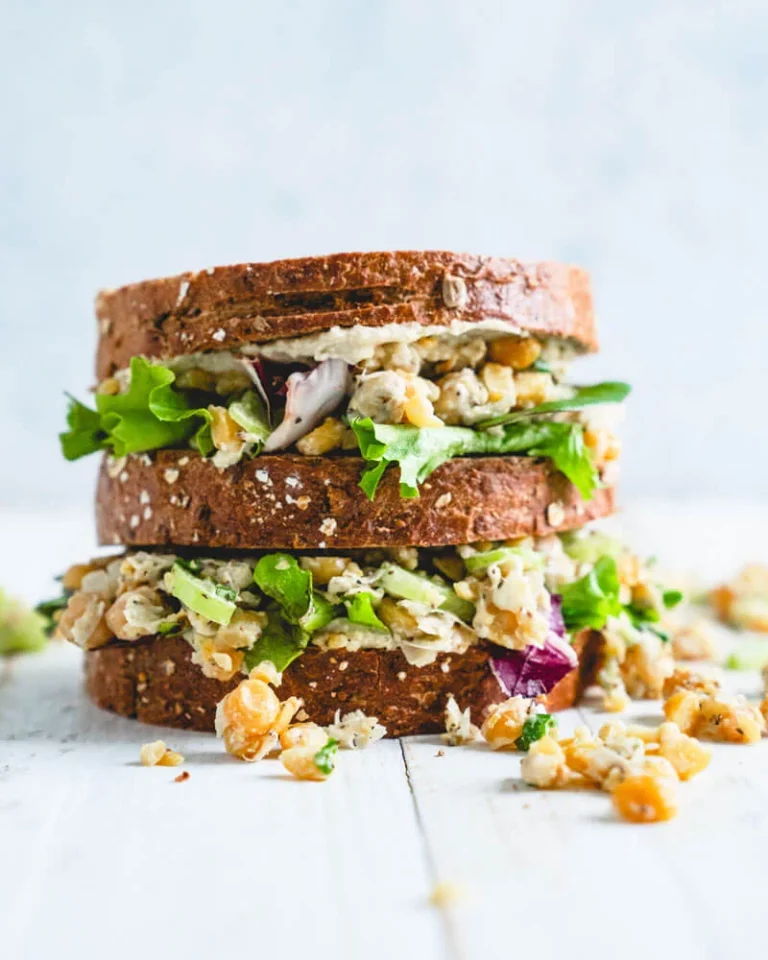 Easy Chickpea Salad Sandwich from A Couple Cooks
Why We Love It: While I'm an egg/tuna salad lover for life, in recent years, chickpea salads have made their way into my repertoire. Leaning on everyone's favorite legume gives the classic sandwich an elevated touch, letting you still feel like you're enjoying a fancy lunch—even if you're eating it at your desk.
Hero Ingredient: Celery seed is one of the most underrated spices in the game. The resulting flavor is aromatic and slightly acidic, giving welcome balance to this recipe's creamier components.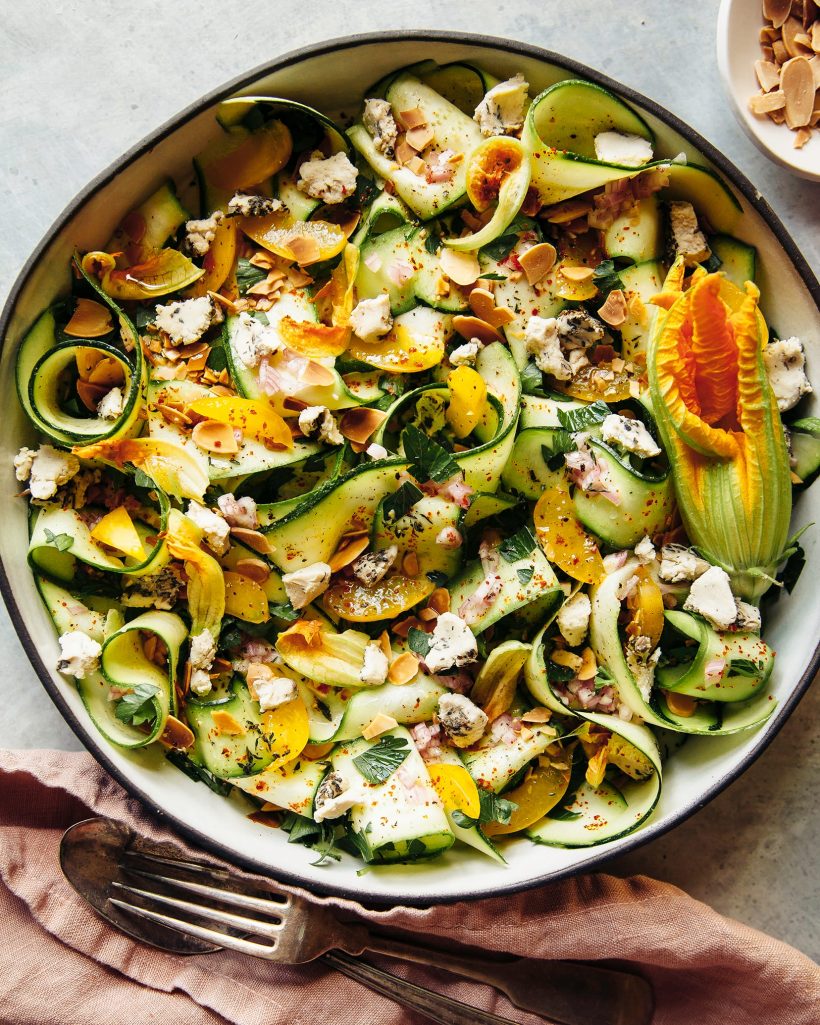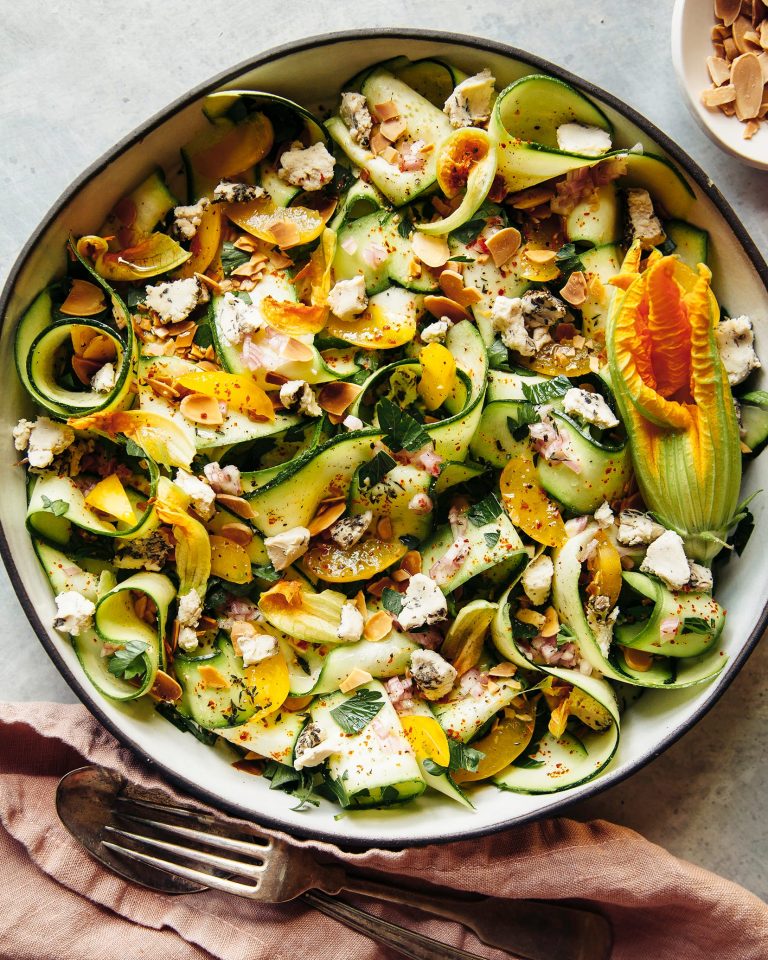 Shaved Zucchini Salad With Plums, Herbs & Almonds from The First Mess
Why We Love It: No, I will never agree that zoodles are an acceptable substitute for creamy, buttery noodles. But when recipes let zucchini take the stage as exactly what it is (re: a delicious summer veggie), then you better believe I'm on board. This salad is a study in contrasting textures: With the squash's fresh flavor, a touch of creaminess from the cheese, and the almonds' crunch, you can bet this salad satisfies.
Hero Ingredient: While this recipe calls for golden plums, any juicy, summery stone fruit will bring the sweetness that seals the deal on this salad.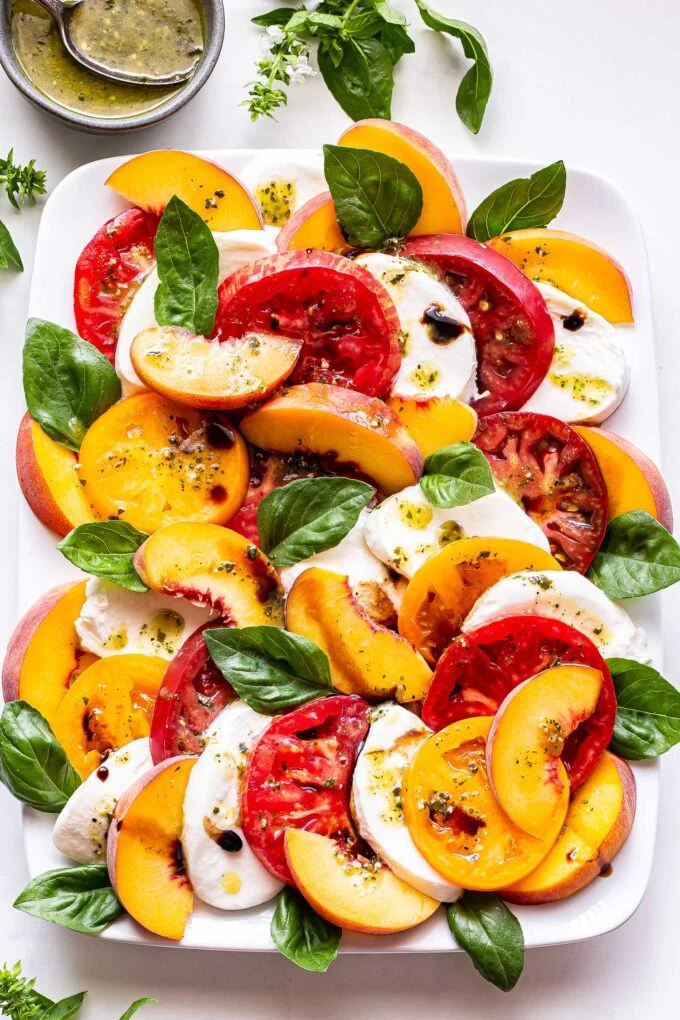 Peach Tomato Caprese Salad From The Recipe Runner
Why We Love It: I'm here for any and all variations on the classic Caprese. The peaches play two crucial roles in this take: They give the tomatoes' sweetness greater depth and build layered color throughout every bite. Bonus: Situating this salad in the middle of your table doubles as an organic and elegant centerpiece.
Hero Ingredient: Fresh mozzarella is my love language.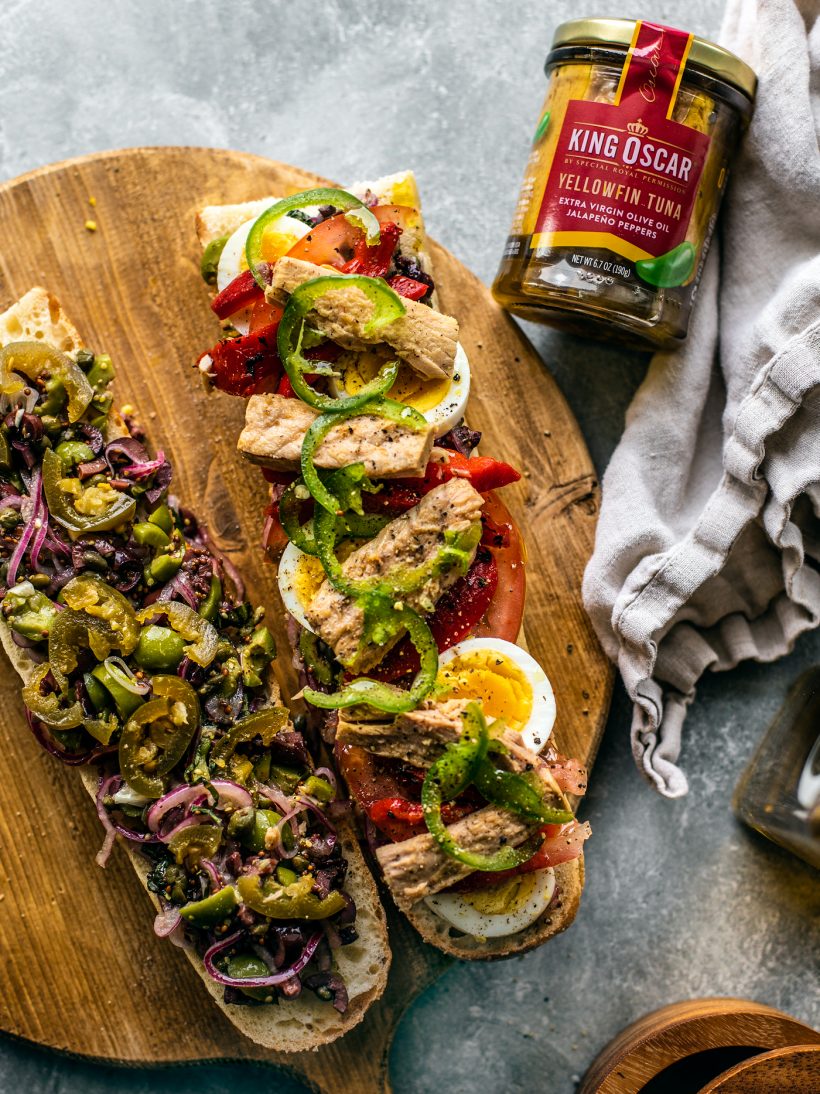 Spicy Pan Bagnat with Yellowfin Tuna From Killing Thyme
Why We Love It: The classic French sandwich is the perfect picnic accompaniment. Not only does it pack up beautifully, but it's one of those special, hard-to-come-by recipes that only get better with time. Assemble the morning of, roll up in some parchment paper, and enjoy. Simple. Beautiful. Delish.
Hero Ingredient: I'm between the baguette, tuna, olives, capers, and ground mustard. But because not everything can serve as the single standout ingredient, it's the spicy mustard that wins out.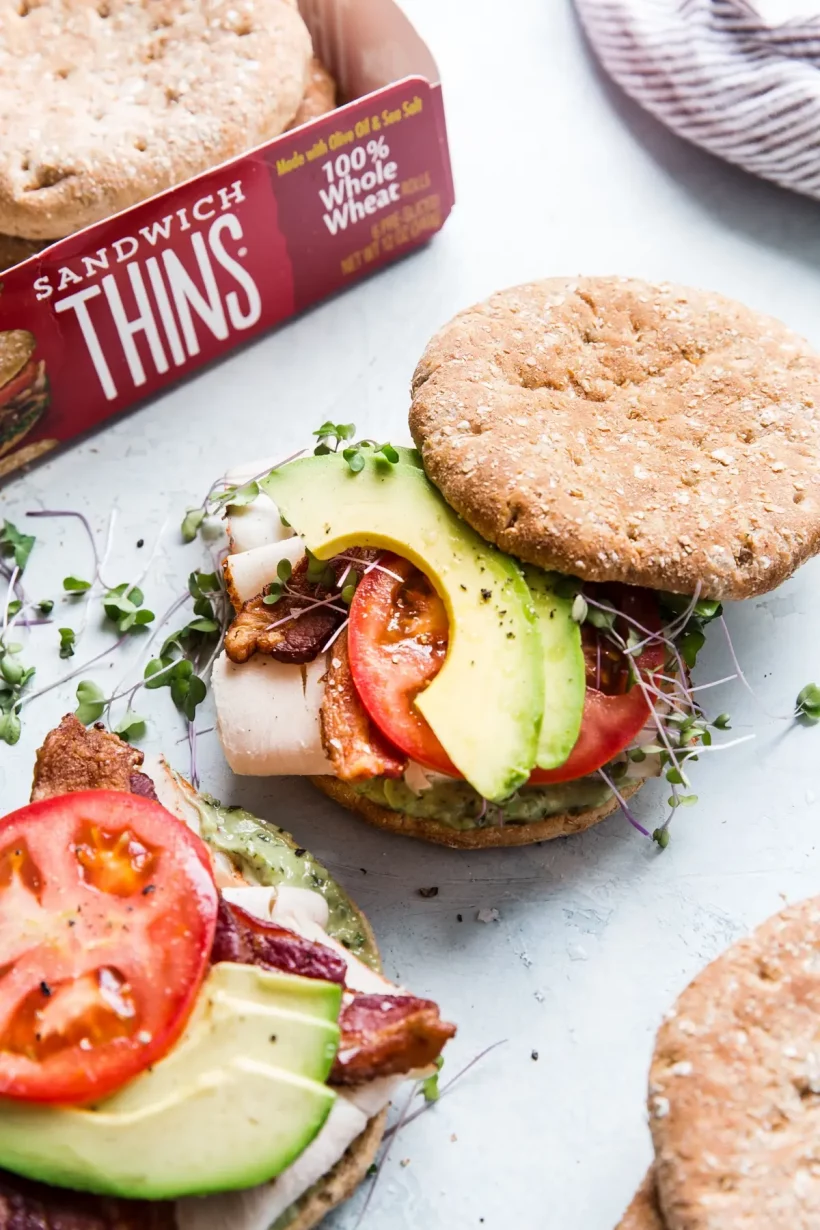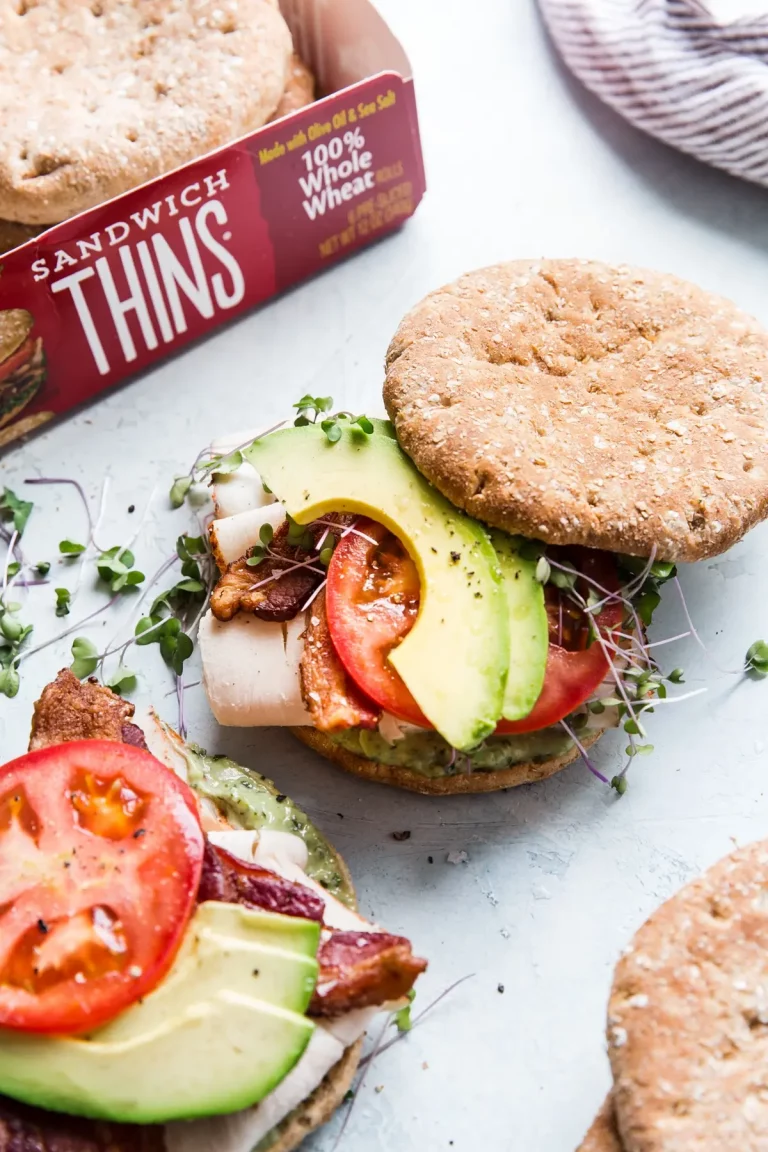 Club Sandwich with Pesto Mayonnaise From The Modern proper
Why We Love It: In my world, BLTs are the perfect sandwich. They combine a little fatty richness with fruity, fresh flavor. This version is a slight (but significant) step up. If you're in need of an easy, but oh-so-satisfying lunch option to keep in your weekday repertoire, make it this. I'll guarantee you have most, if not all of the ingredients on hand already.
Hero Ingredient: You had me at pesto mayonnaise.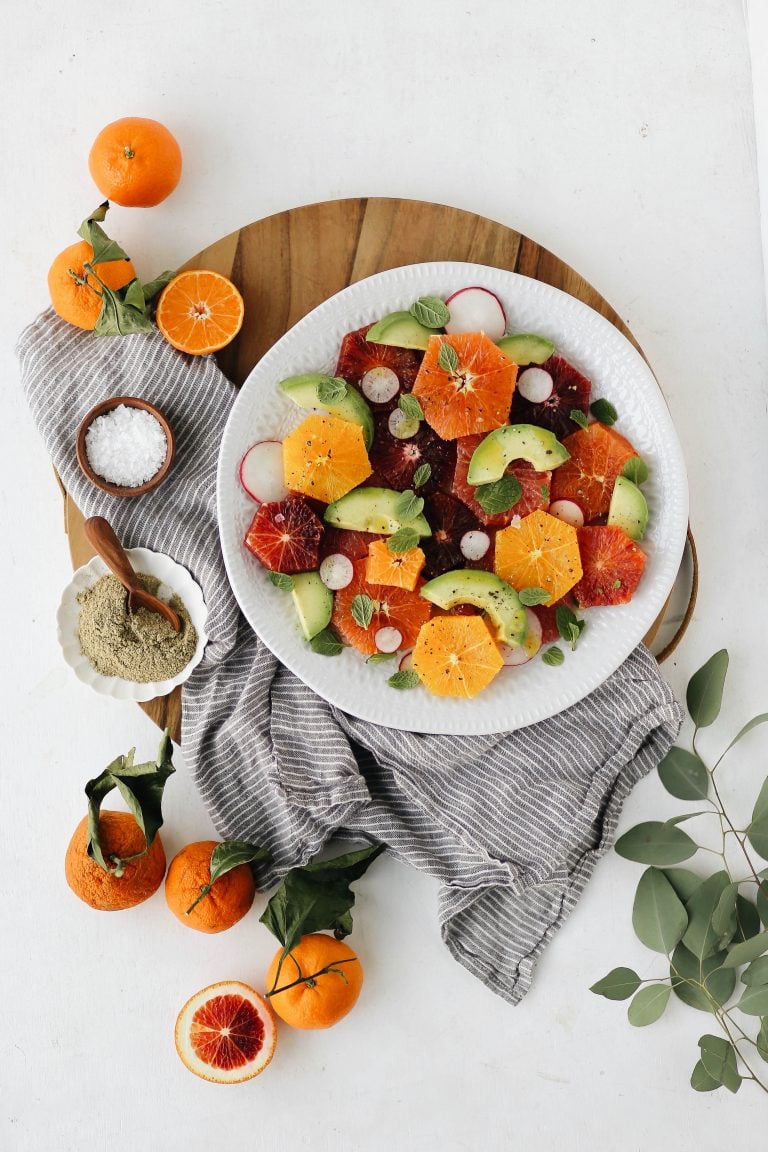 Chaat Masala Citrus Salad
Why We Love It: While winter is technically when citrus is at its best, this salad packs so much additional flavor that you'll love it in the summer, too. It's proof that when you combine deliciousness with gorgeous presentation, beautiful things can happen. With just a few ingredients tossed together, you have a meal that's far greater than the sum of its parts.
Hero Ingredient: With a mix of multi-colored citrus (Cara cara and blood oranges, plus the pinkest grapefruits you can find), you can easily create a dynamic meal.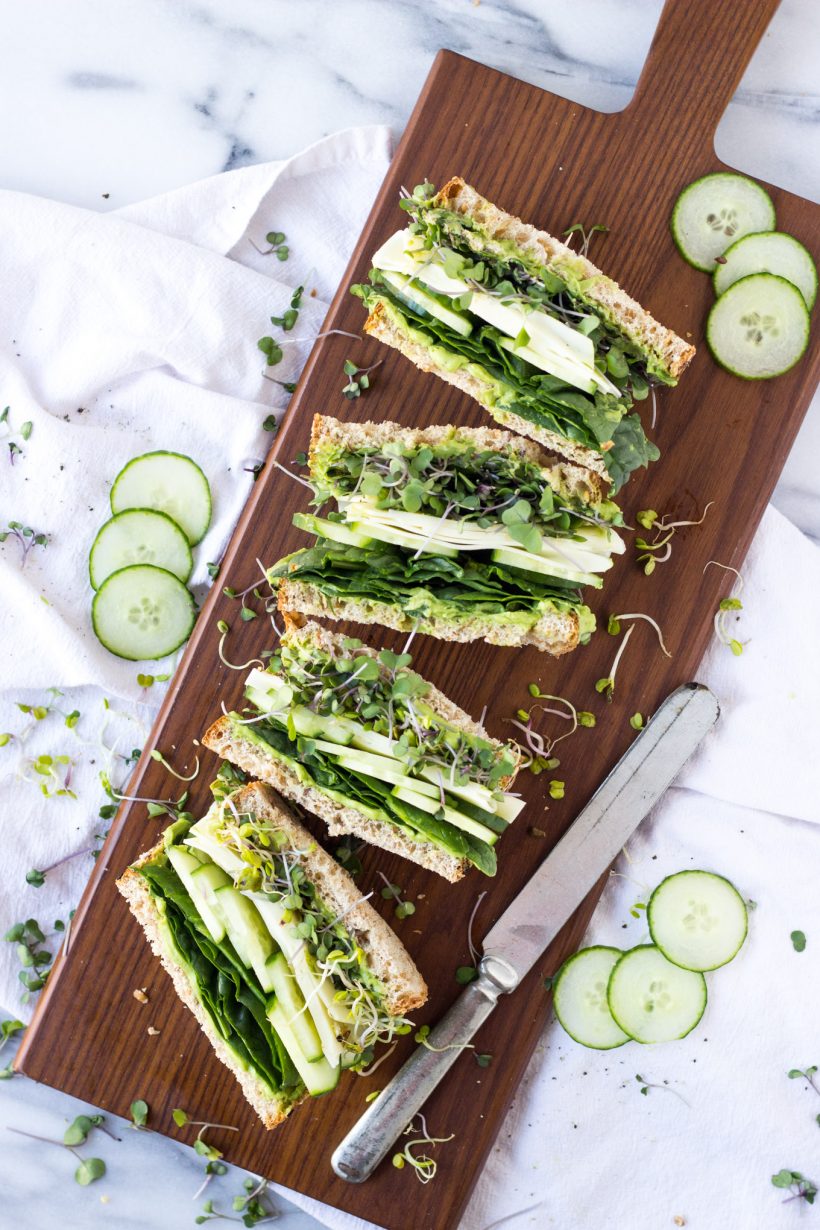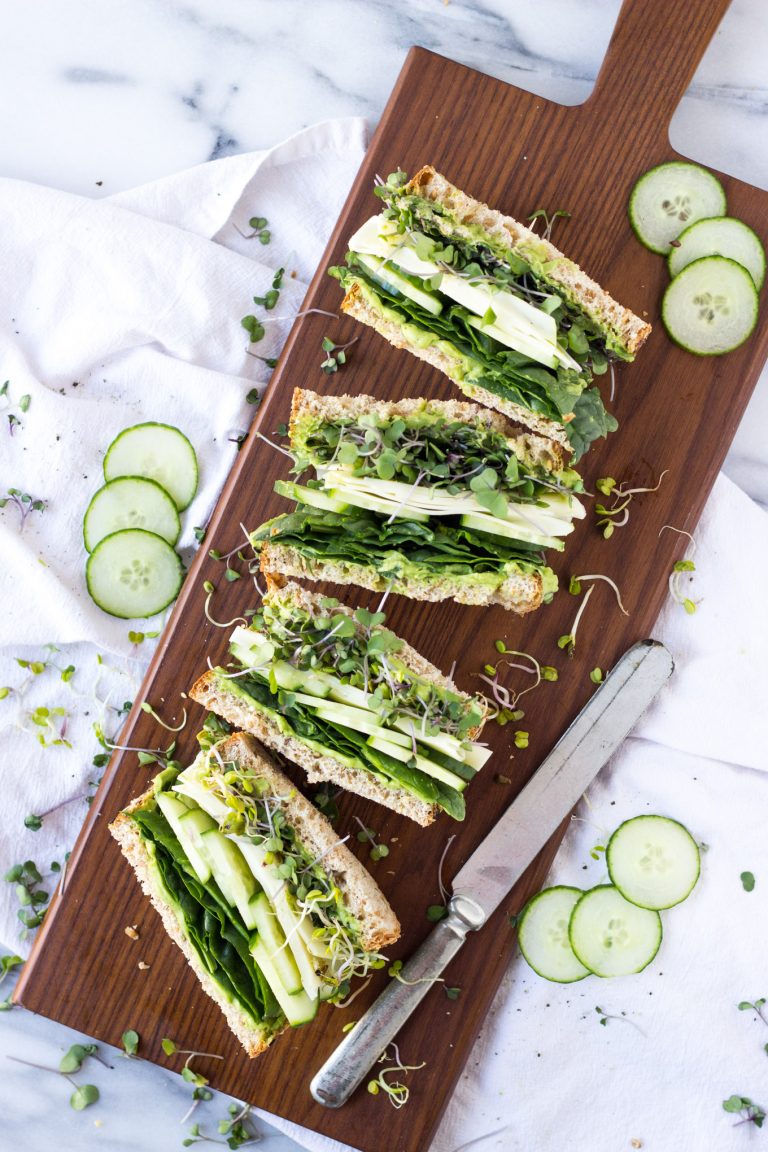 Super Greens Sandwich From Fork In the Kitchen
Why We Love It: This is not your run-of-the-mill sandwich. I love that it stays within the same color palette while still having so much varied texture and flavor. A creamy avocado sauce layered atop crunchy spinach and cool cucumber slices will make you think you're enjoying a much more indulgent meal.
Hero Ingredient: Never underestimate the power of a little freshly ground black pepper.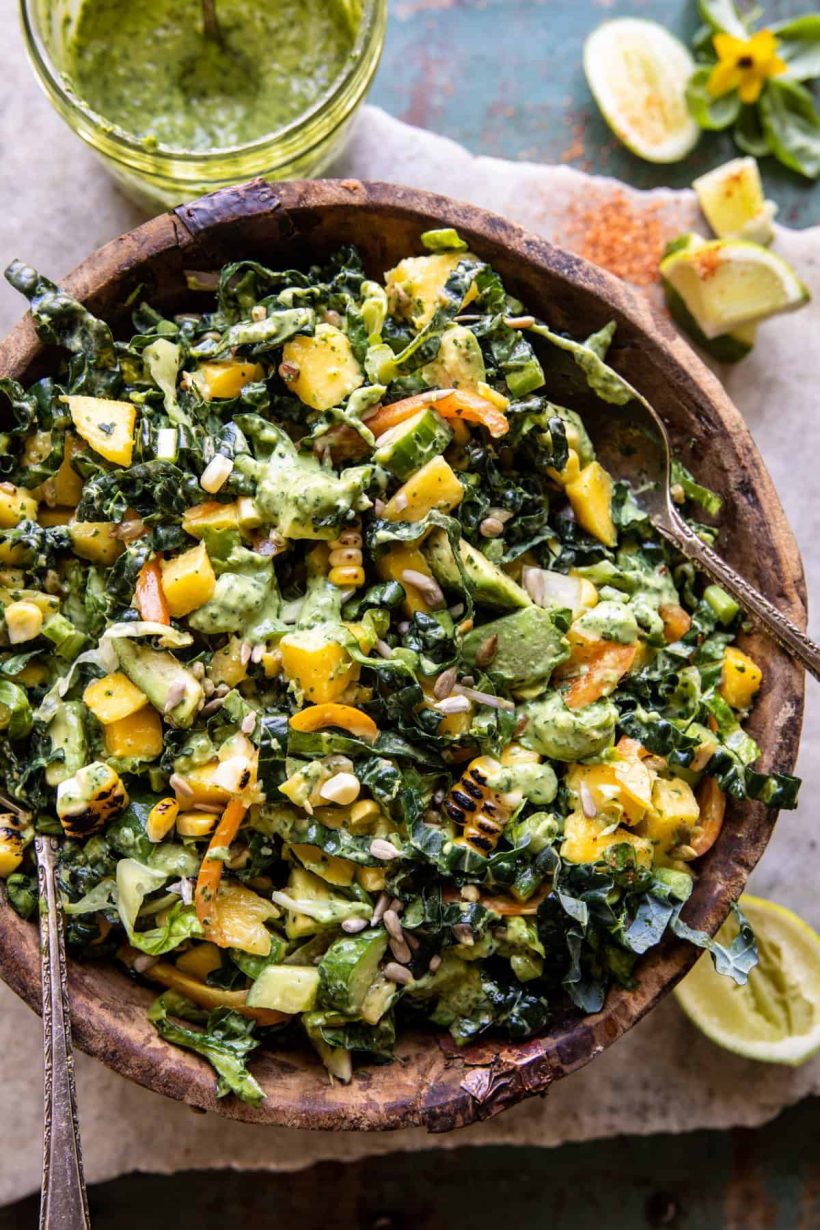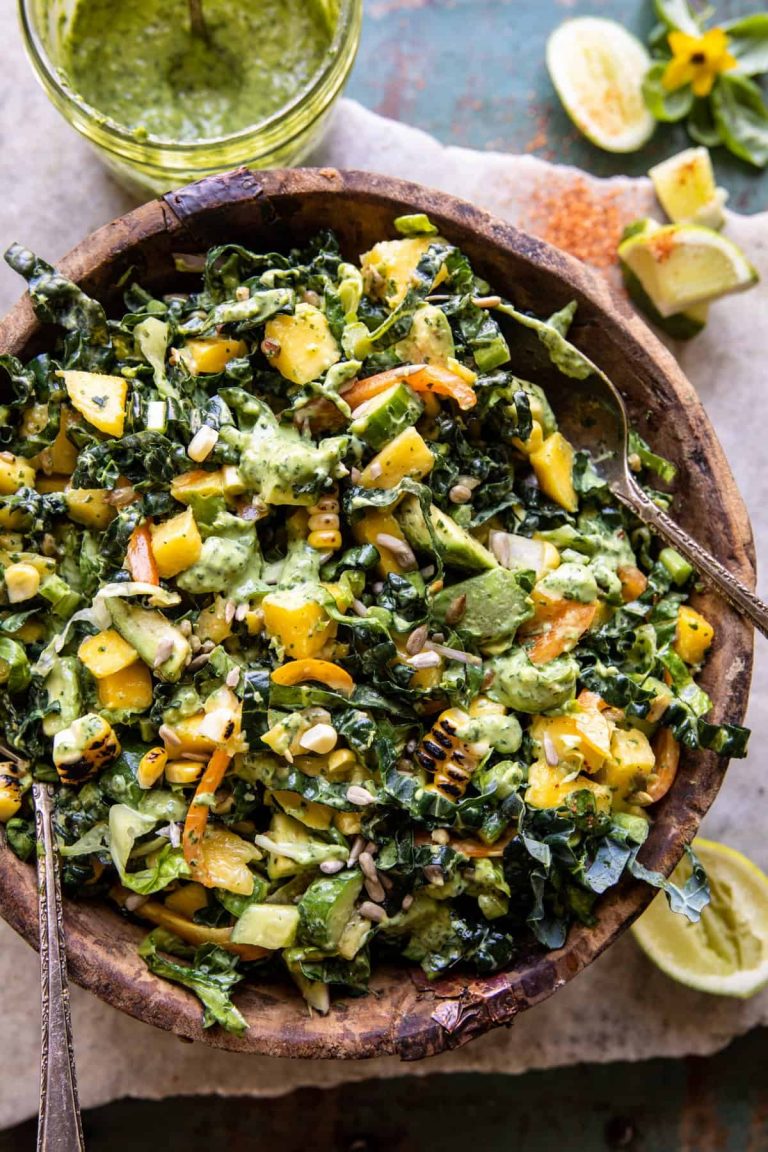 Mango Kale Chopped Salad with Cilantro Lime Dressing From half Baked Harvest
Why We Love It: We love chopped salads here at Camille Styles. They can serve as an entire meal without weighing you down, making it easy (and tasty) to get all your greens in one go. With sunny, fruity mango and a sprinkling of toasted sunflower seeds, I guarantee you'll be tempted to eat this for lunch and dinner (maybe even breakfast?) every day of the week.
Hero Ingredient: A salad's only as good as its dressing. Thankfully, this recipe forgoes the temptation of a flavorless bottled dressing and instead opts for a zesty/herby cilantro-lime spin.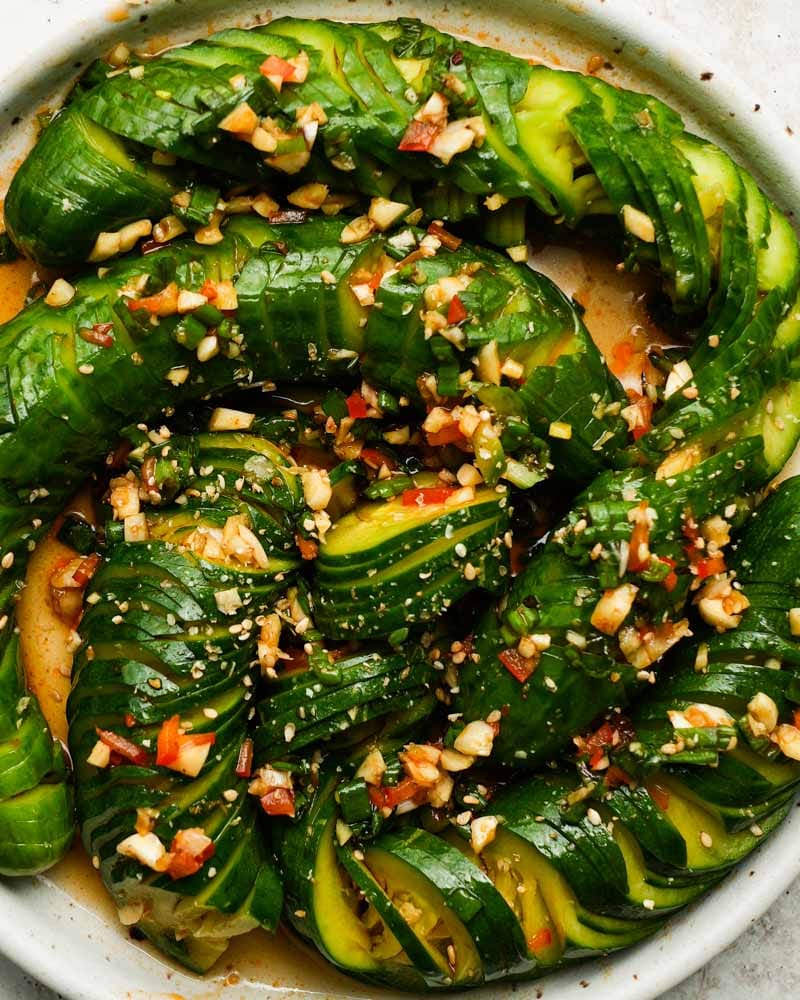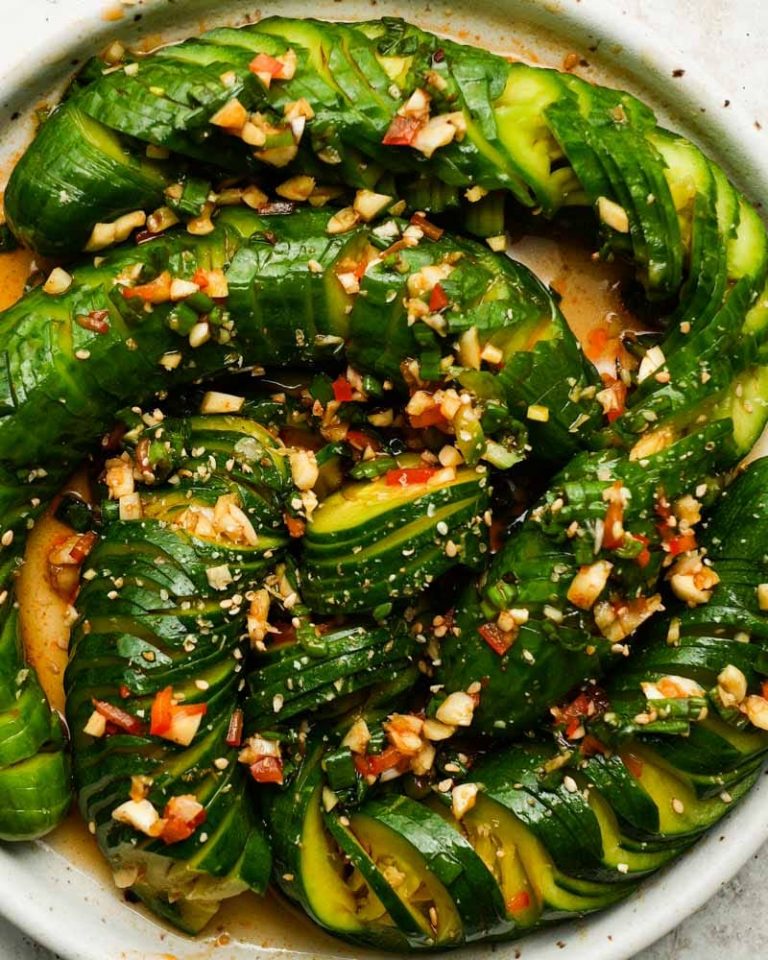 Asian Cucumber Salad with Chili and Garlic From Lindsey Eats
Why We Love It: I love snappy, spicy sides that are dominated by one of my favorite veggies. Yes, cucumbers might be a humble option, but when thinly sliced and paired with a zippy dressing that knows the benefit of a little acidity, a tasty treat ensues.
Hero Ingredient: If you're not about heat, ditch the pepper. But, if you fall hard for anything that packs a spicy punch, the Fresno or, alternatively, birds eye chili, brings beautiful flavor to your overall dish.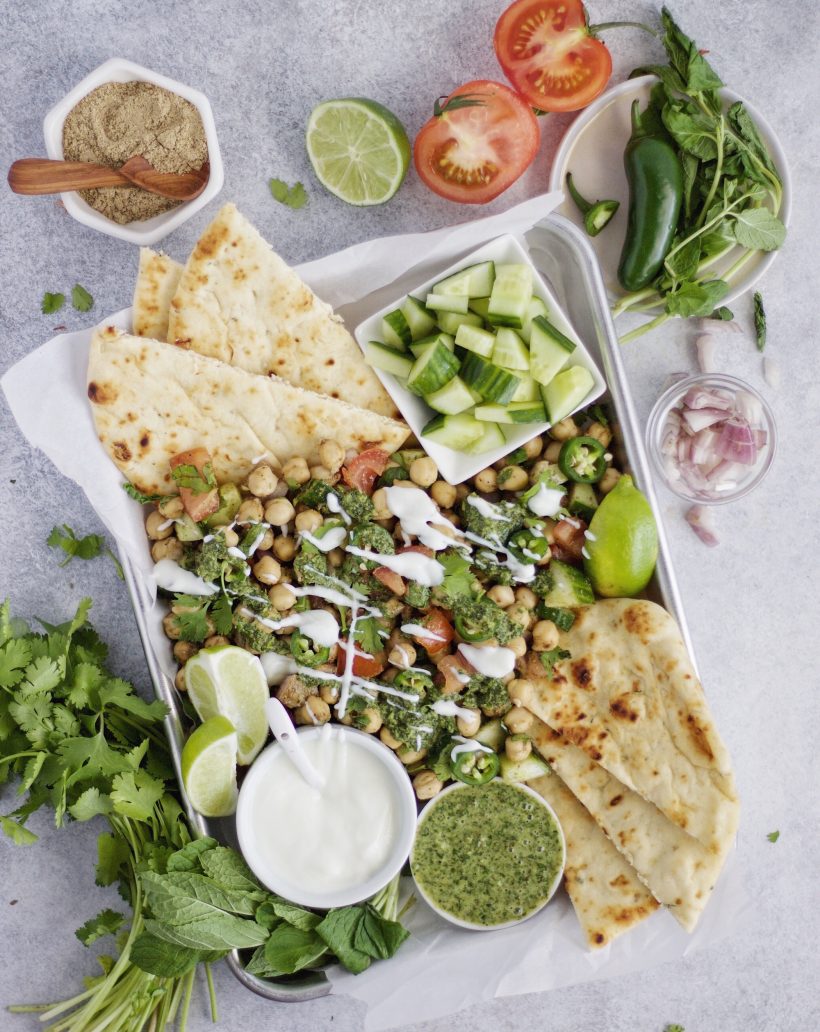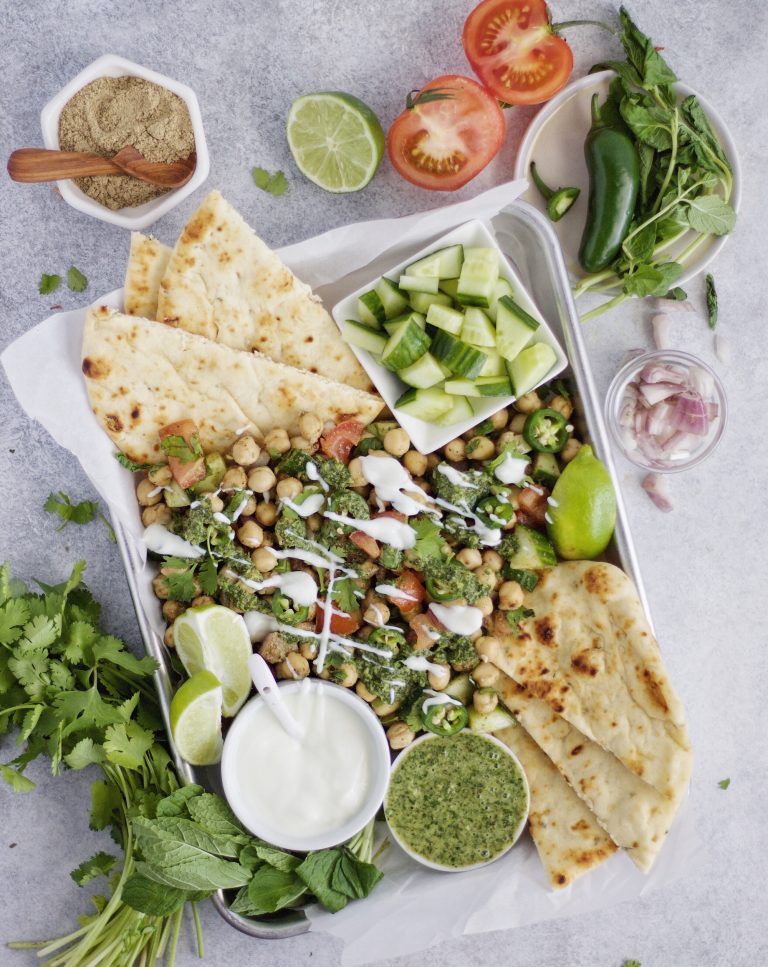 Cumin Chickpea Salad with Mint Chutney
Why We Love It: Compared to the chickpea salad shared above, this take leans a little less creamy and instead showcases the fresh beauty of an herb-packed chutney. The good news too is that you can customize this salad with whatever veggies are in season and/or on hand, letting you enjoy it all throughout the year—regardless of how long it's been since you last went to the store.
Hero Ingredient: Chickpeas are nutty and satisfying, serving as the perfect base for all the flavor this salad lets shine.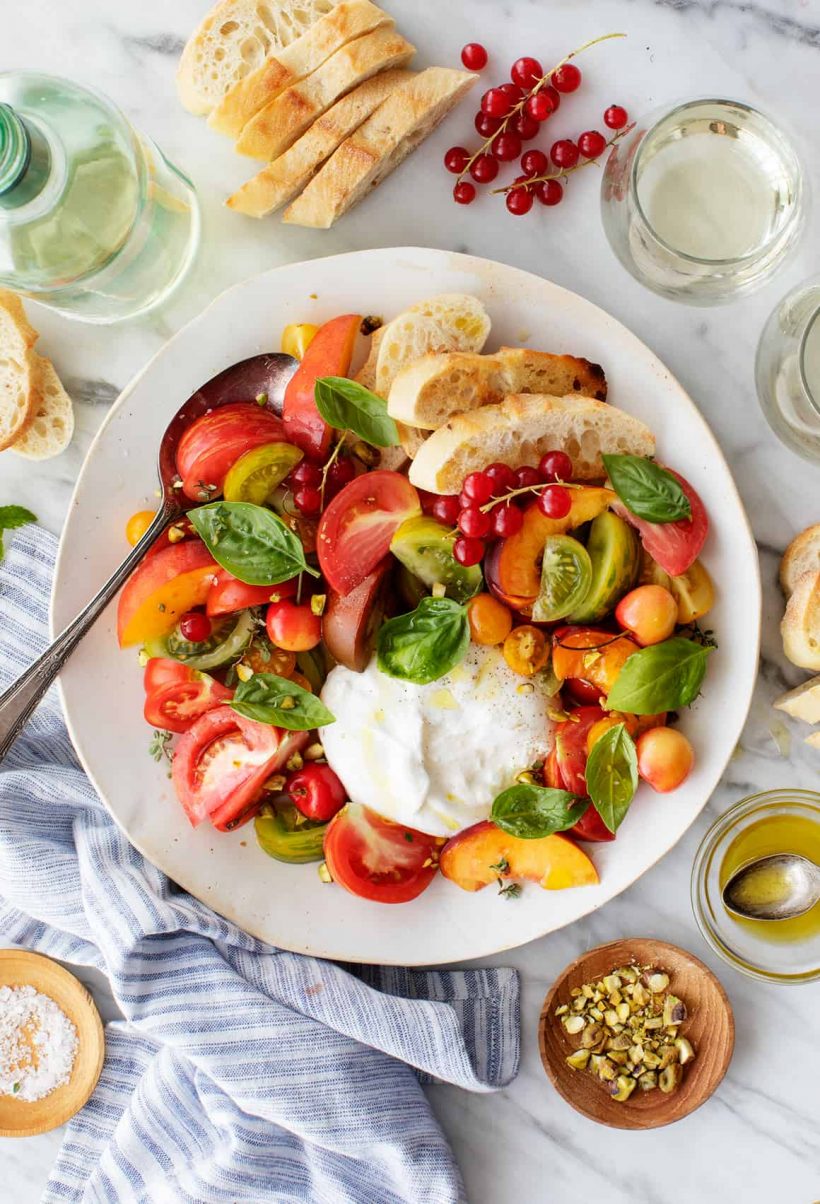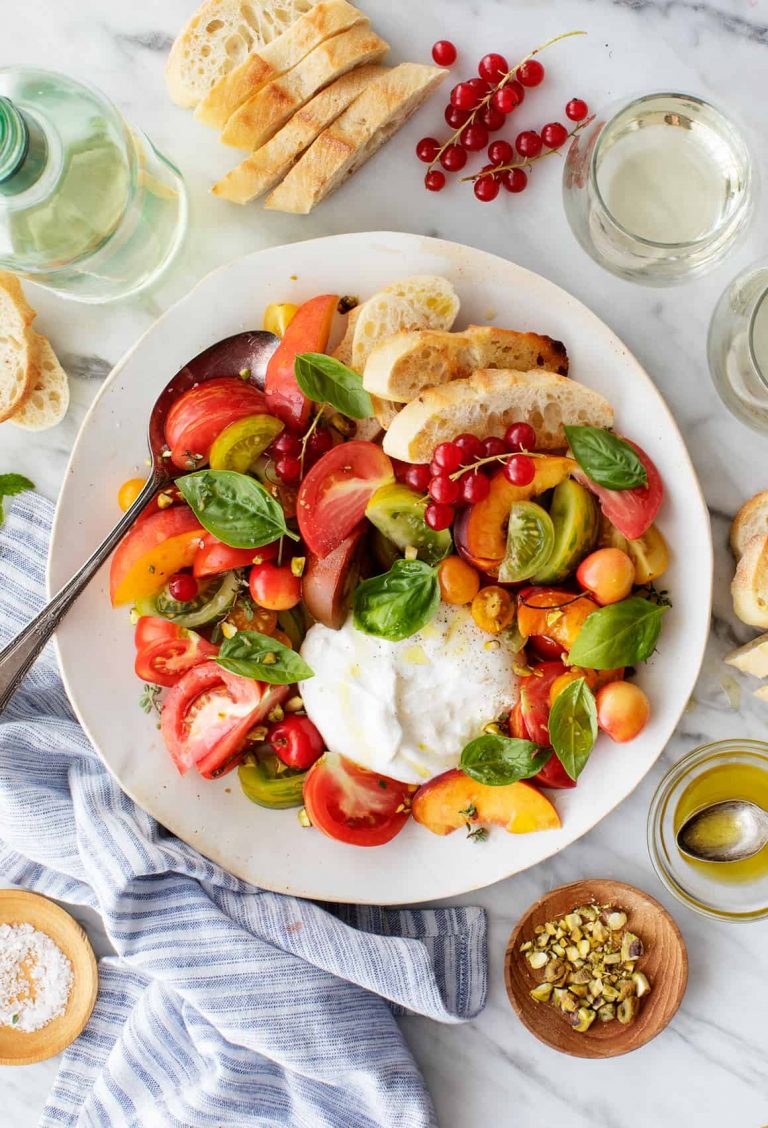 Burrata with Heirloom Tomatoes from Love & Lemons
Why We Love It:
Hero Ingredient: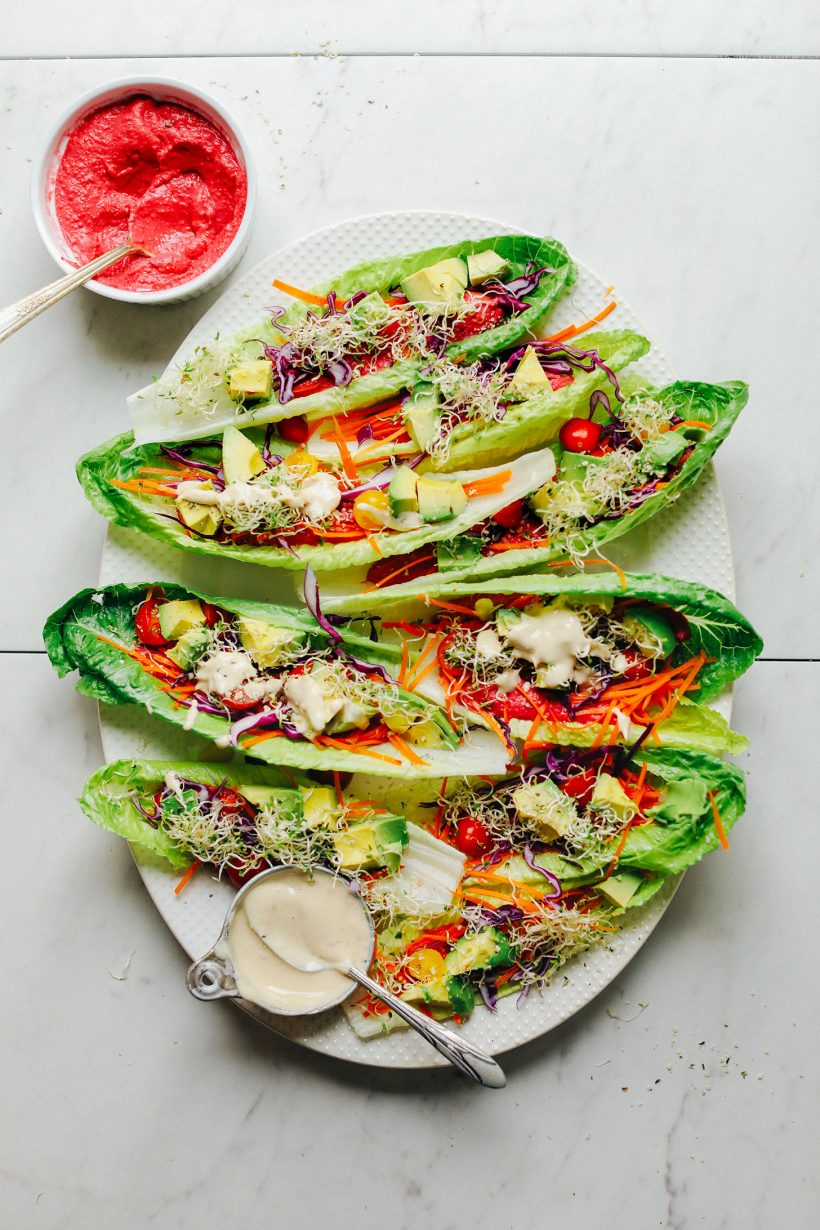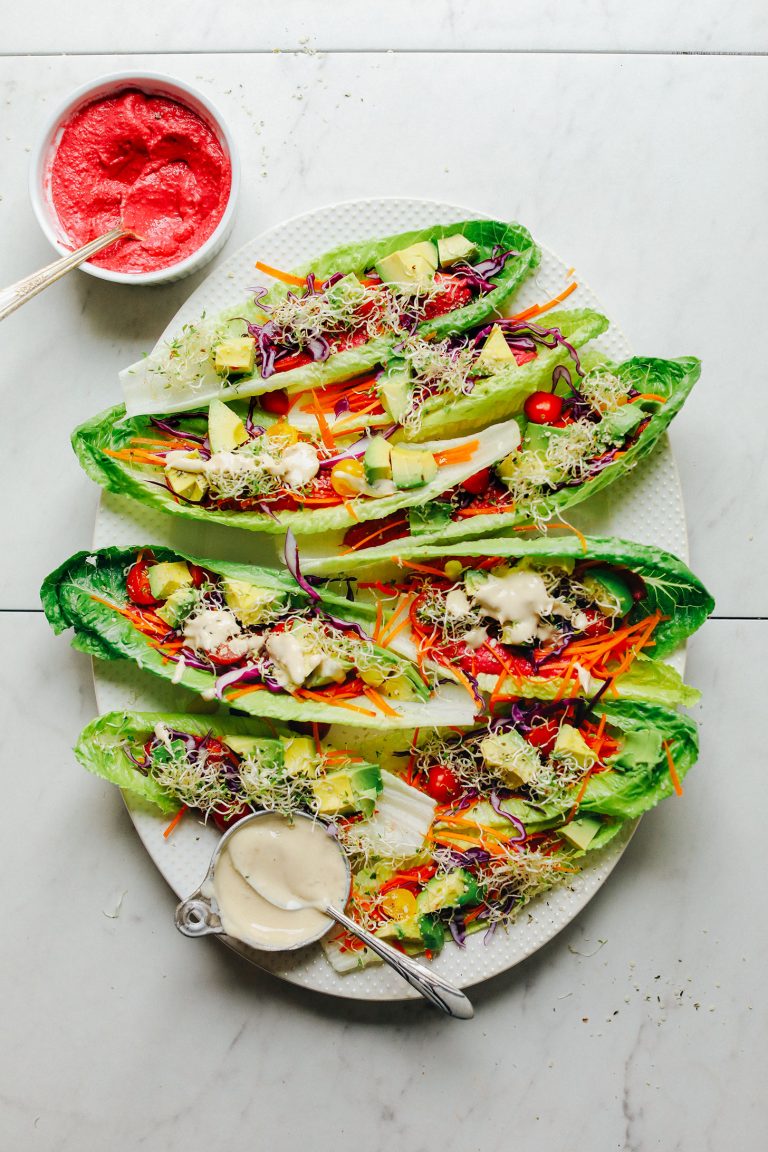 Rainbow "Raw-maine" Taco Boats From minimalist Baker
Why We Love It: If there's one thing to know about me, it's that I'm a Taco Tuesday girl, through and through. Any way I can have 'em, I'll take 'em—and that includes sans shell. If you're tired of the hard vs. soft shell debate, settle the deal with something altogether different. Romaine gives the perfect crunch and bite of fresh flavor, making it easy to go back for seconds, thirds…
Hero Ingredient: Beet hummus adds the perfect earthy and sweet pop of color.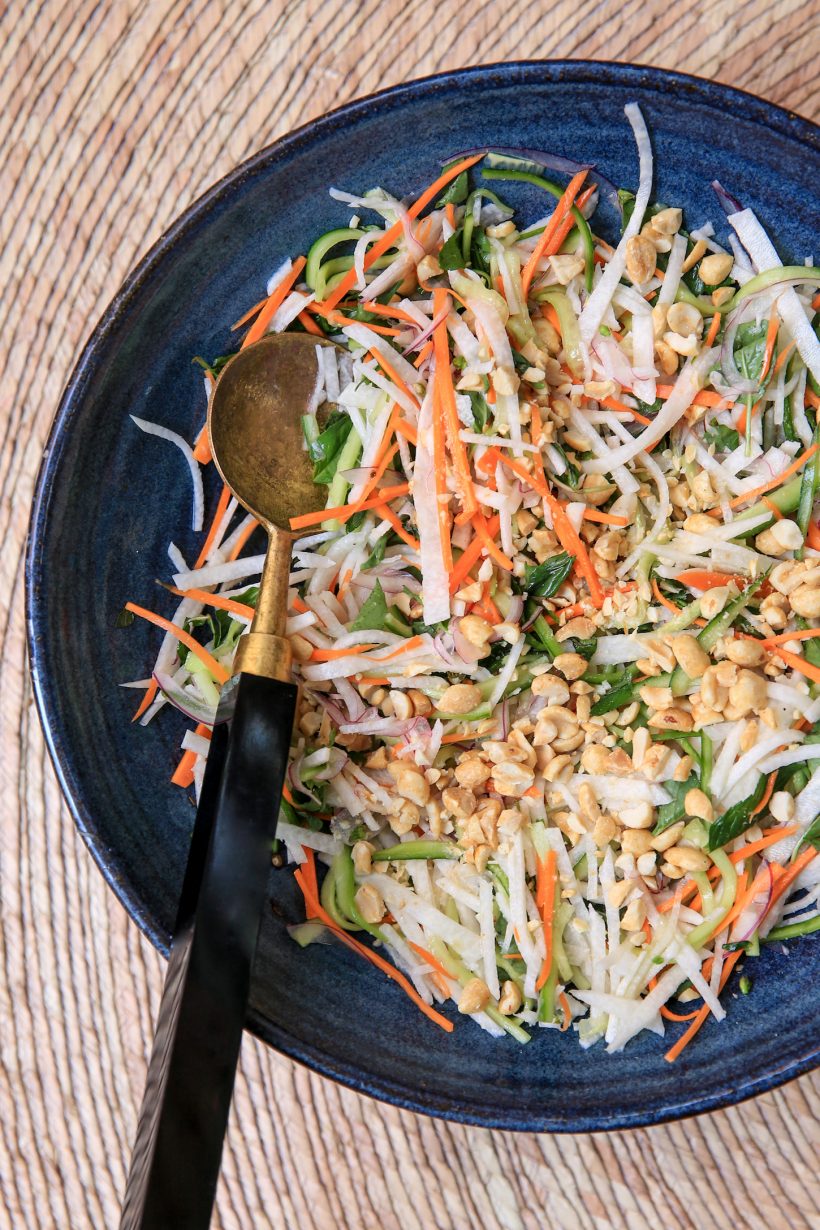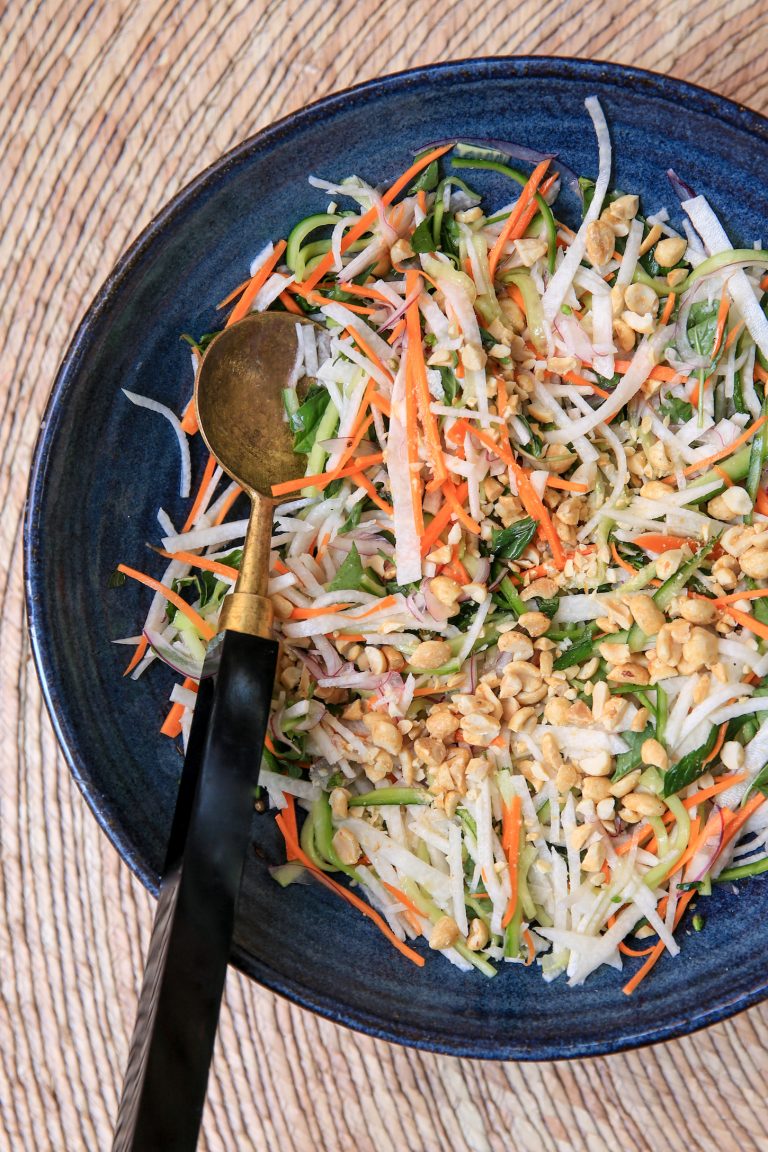 Jicama Salad: Three Ways From Alison Wu
Why We Love It: If you haven't enjoyed the magic of jicama yet, start with this salad. Native to Mexico, it's just now beginning to gain traction in the United States, and I'm here for the hype. Jicama is somehow both crunchy and juicy, sweet and nutty. The closest thing I can compare it to is a pear, but trust me: it's so much more. These three recipes showcase jicama at its finest, pairing the root veggie with a medley of fruits, herbs, citruses, and spice. The options for deliciousness abound.
Hero Ingredient: It has to be jicama.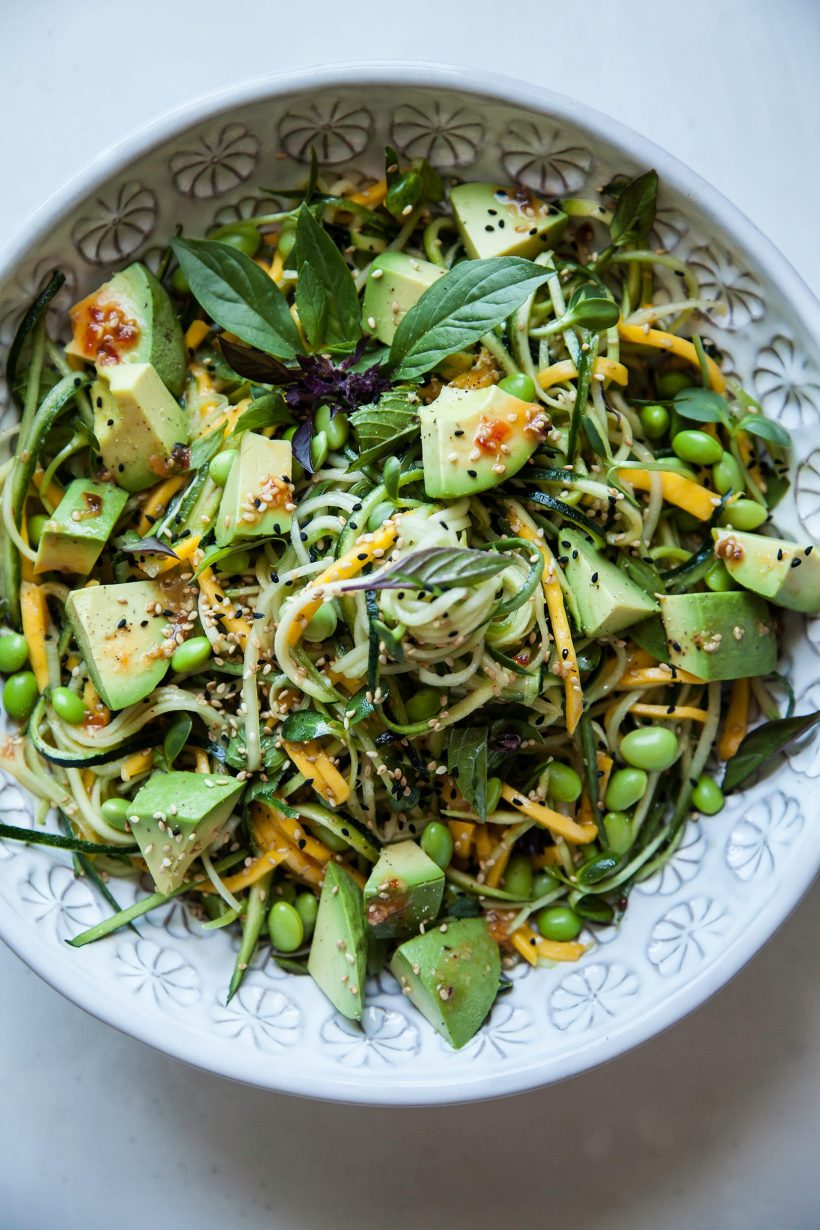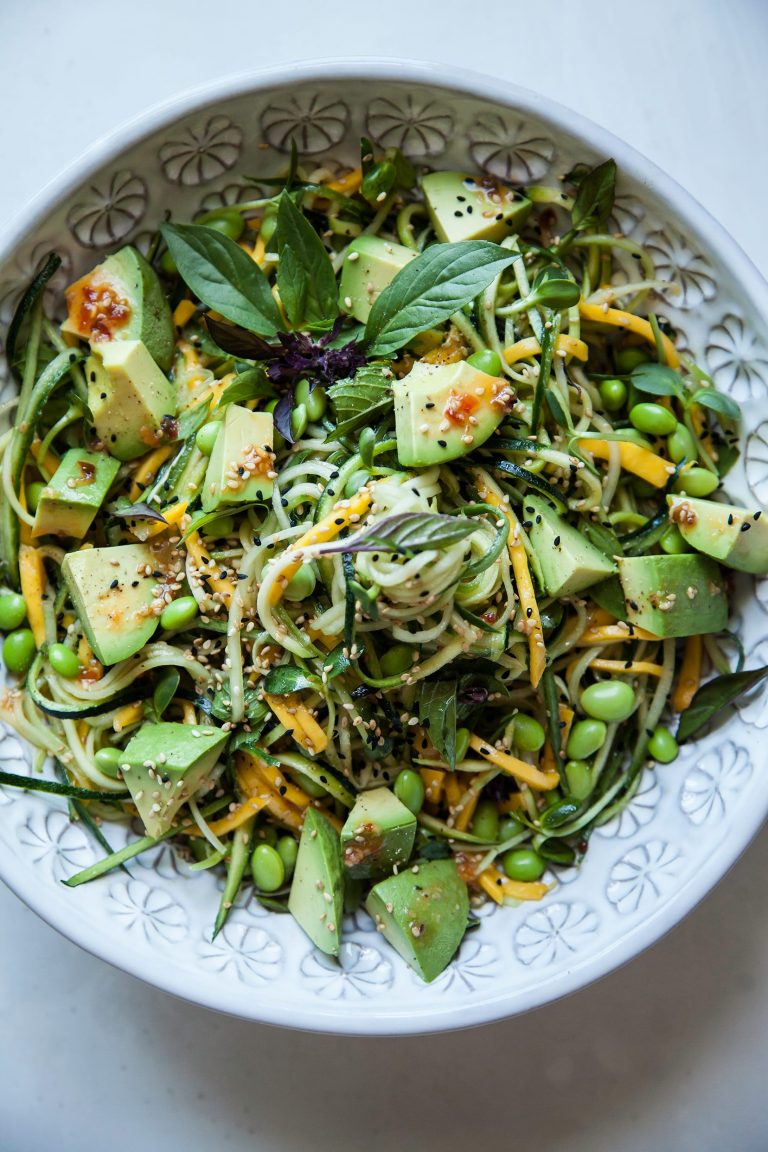 Cold Veg Mango Noodles With Spicy Sesame Citrus Dressing From The First Mess
Why We Love It: The (super) thinly-sliced mango lends a lovely pop of color to this salad-like dish. It's vibrant, verdant, and exactly what to serve if you want your guests to give an audible wow when it reaches the table. Of course, it'll be just as lovely piled high on a plate, eaten and enjoyed solo.
Hero Ingredient: Gochujang packs a trifecta of sweet, spicy, and savory flavor, giving your dressing a nice bit of depth and heat.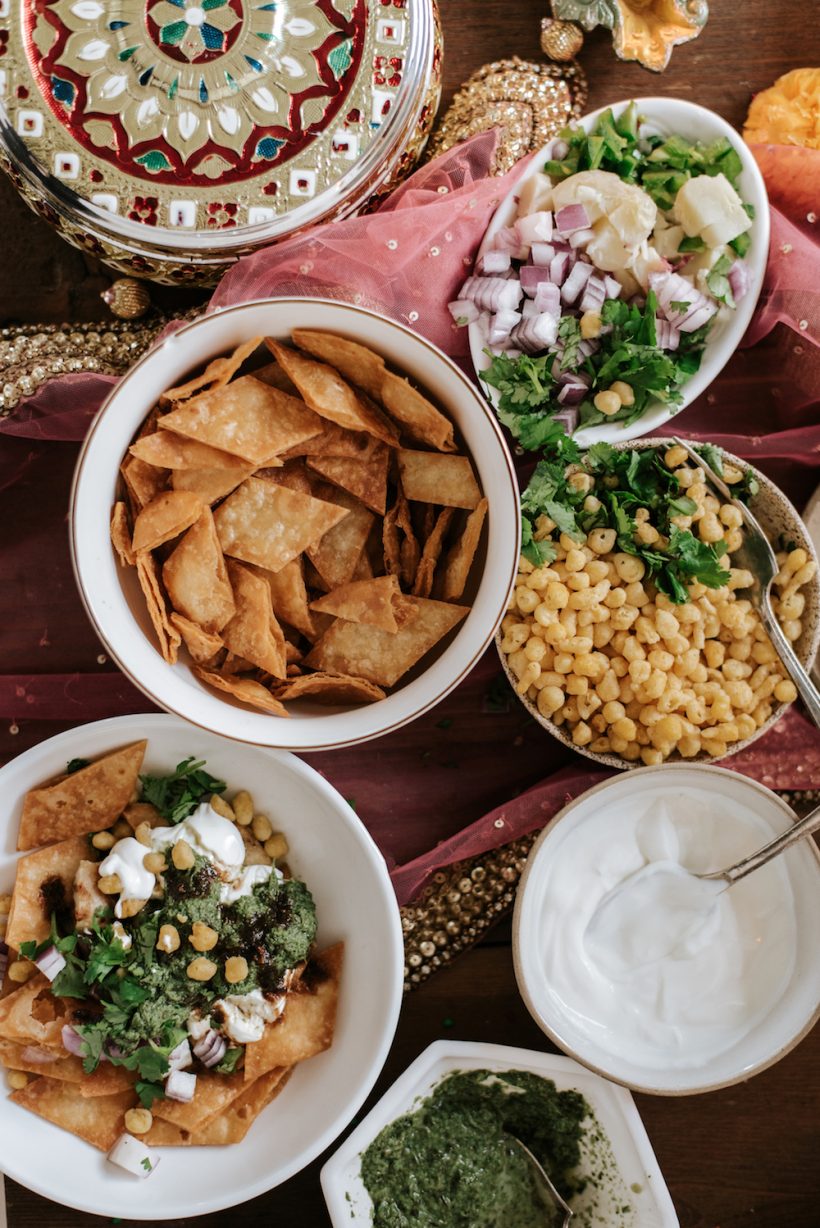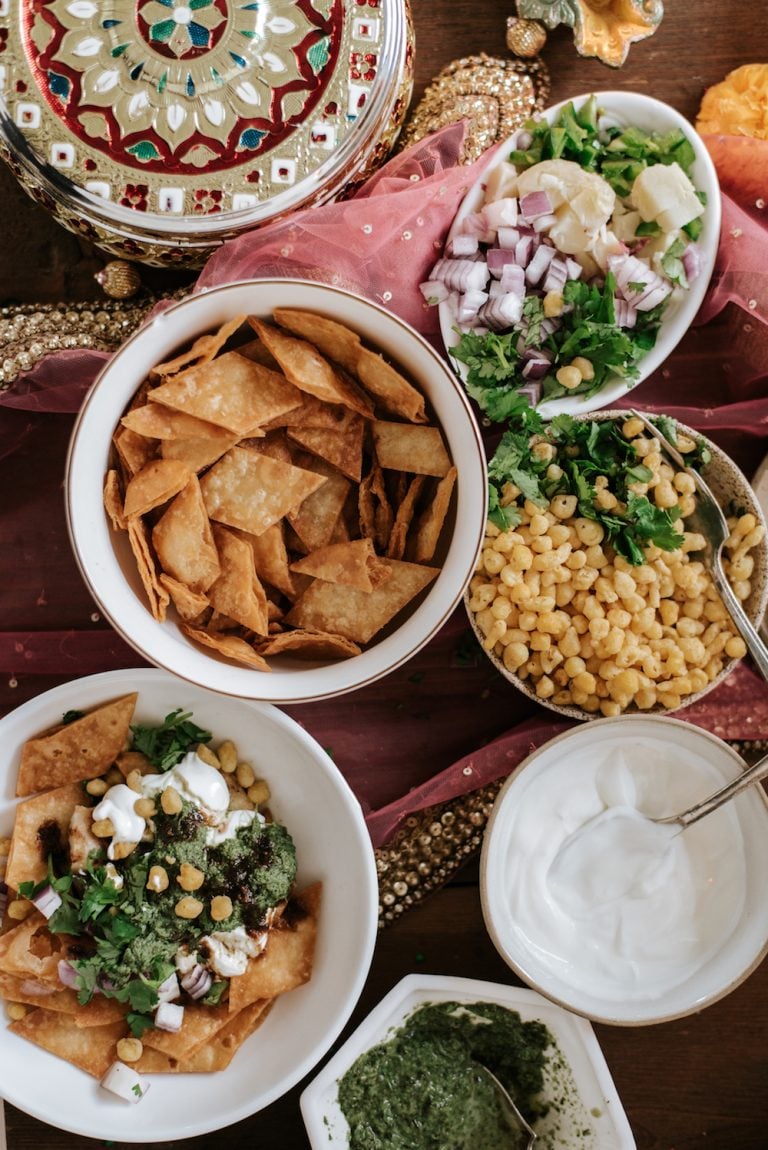 Papdi Chaat
Why We Love It: Camille Styles Food Editor, Suruchi Avasthi, swears by this dish as an easy, streamlined, and make-ahead option for any summer gathering. In her words, "It's the crispy sweet, spicy, and tangy appetizer you've been looking for!" I couldn't agree more.
Hero Ingredient: Store-bought mint, cilantro, and tamarind chutney let you assemble this dish in minutes. A win for any dinner party planner.
<! - Composite Start ->
<! - Kết thúc tổng hợp ->