Lifestyle
6 best flour substitutes every baker should know how to use
Everywhere I go, there's a new form of "gluten-free" this and "no seeds" that that makes the whole concept of healthy eating more complicated. Don't get me wrong, I'm open to discovering foods and habits that work for you. But if the goal is to eat more intuitively, removing labels and exploring whole foods could be a step in the right direction.
That's why I'm excited to learn more about the unique, alternative flours and grains featured in Emma Zimmerman's new cookbook, Miller's Daughter. The same is true of many of the best cookbooks, whose pages are filled with more than just inspirational recipes and food insights. There's an obvious story woven throughout, one driven by Emma and her father's work in relaunching the historic Hayden Flour Mill in Tempe, Arizona.
It's the story of community, traditional farming practices and sustainability illustrated in each of the book's 80 recipes. Every meal is highlighted — from the Pickled Cherry Farro Salad with Kale and Goat Cheese to the Purple Barley Ginger Cordial — and Emma even shares a Chickpea Chocolate Chip Cookies recipe below.
Featured image by David Alvarado.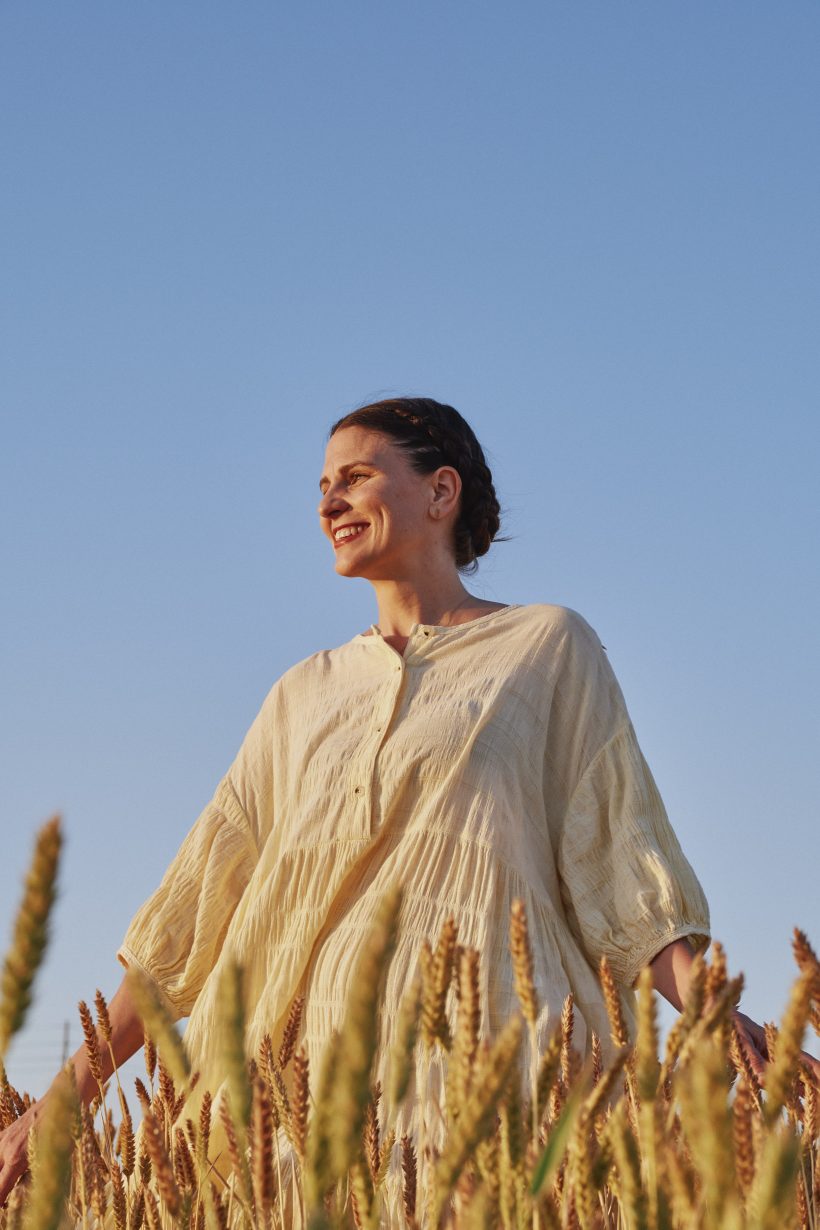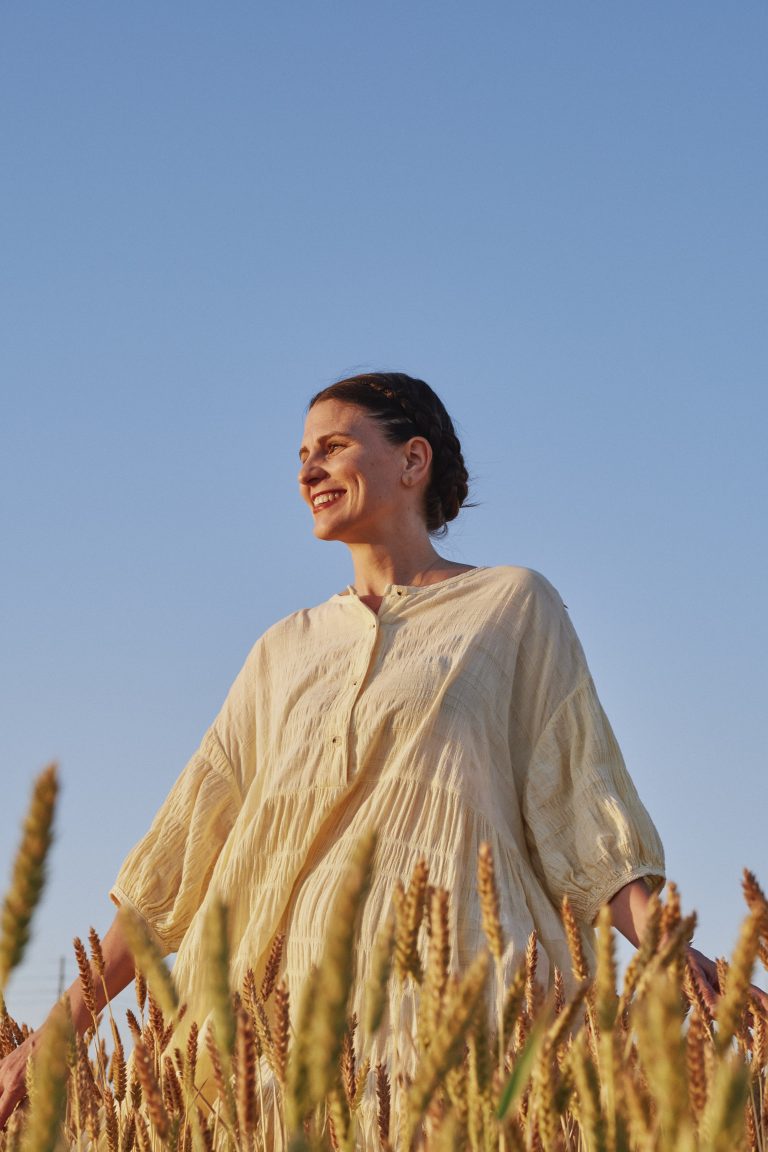 I have always believed that discovering foods and ingredients that are new to you can inspire and revive your creativity in the kitchen. That's why we asked Emma to share her encyclopedic insights into some of her favorite flour substitutes and unique grains: how to cook with them, benefits of them and interesting things you should (definitely) know.
Continue reading Emma's thoughts on the importance of celebrating and cooking with heritage and rare grains, the truth behind gluten, and what she's learned from keeping her food choices in mind. I am close to the earth.
Recipes cited with permission The Miller's Daughter by Emma Zimmerman, published by Hardie Grant Books, May 2022.
Why is it important to learn, cook and celebrate heritage grains?
We grow grains that until a short time ago existed only in seed banks. We have lost so much biodiversity in our food systems. And the best way to bring back that biodiversity is to eat a variety of heritage grains.
The question, of course, is how to cook with grains that most people have never heard of before. And that's why I wrote my cookbook: to come up with lots of ideas for using these grains. From simple pancakes and cereal salads to more complex rye bread.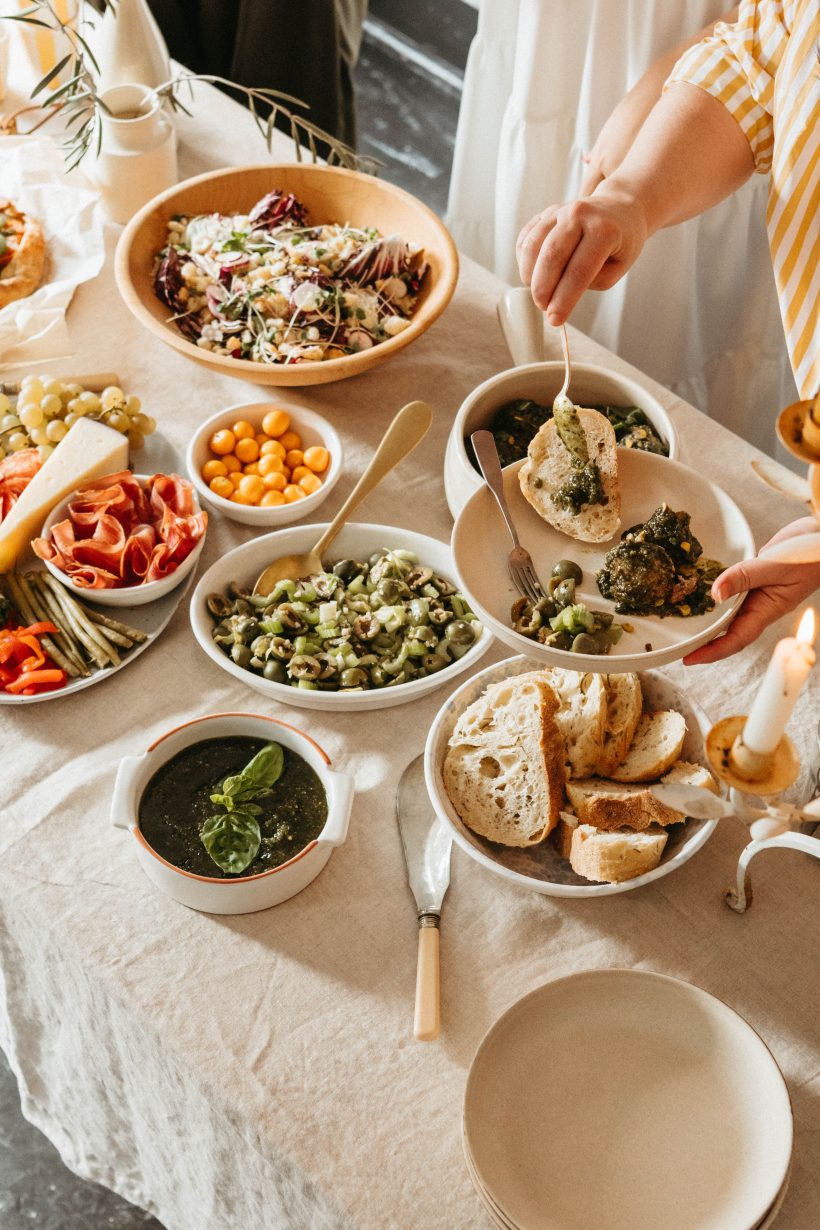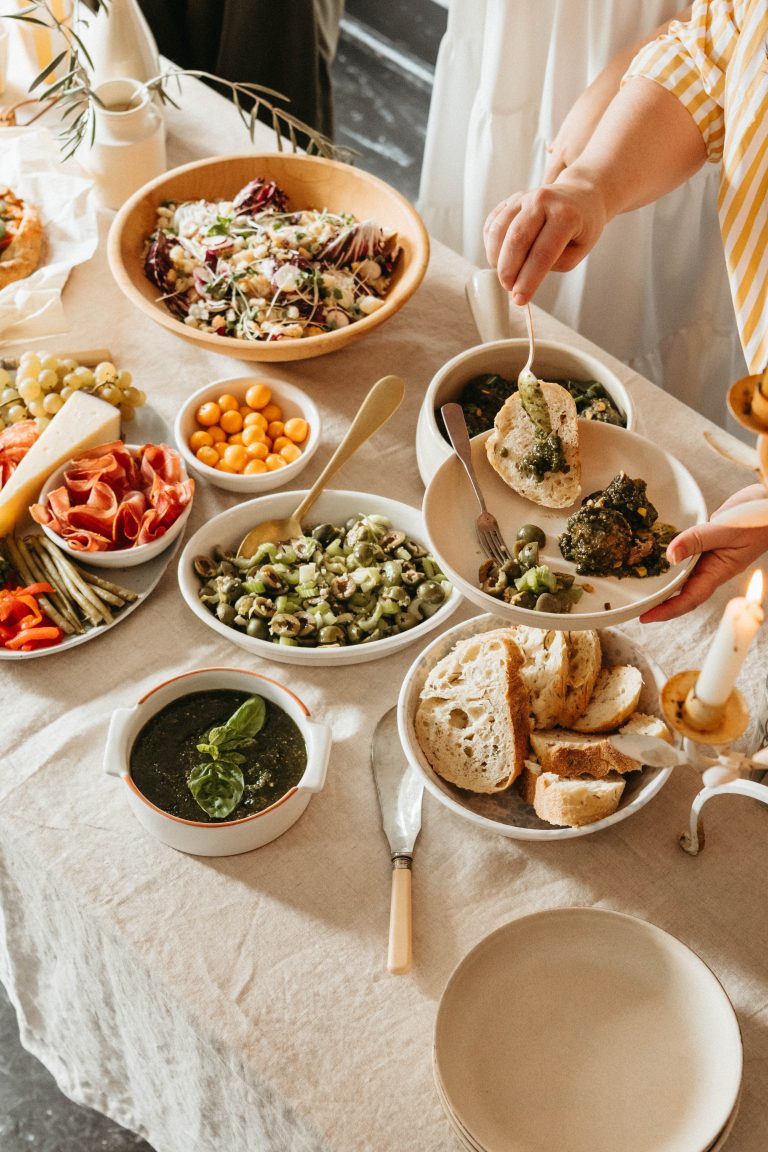 Given that our culture has come to regard gluten as "bad", how can we argue that heritage grains deserve a place on our table?
A very strong argument for not being afraid of gluten is that whole grains are essential for our heart health. And many times when industrialized food manufacturers label foods "whole grains," the best way to get real whole grains is to make things like cereal salads or bake with ground flour. by stone.
I hope I can reconnect people with their breadcrumbs. Bread is considered sacred in so many cultures, and reconnecting with bread as a Miller, I understand why this has been true throughout history. Calling bread and other wheat-based foods "carbs" and "gluten" doesn't seem right when you consider how much work and care is involved in turning wheat into flour.
I hope we can go back to seeing bread as a nutritious food.
I also recommend just trying the heritage grains. The difference in taste is very obvious between industrial white flour and fresh stone-ground flour. And for me, having access to such a variety of grains sparks a lot of creativity in the kitchen.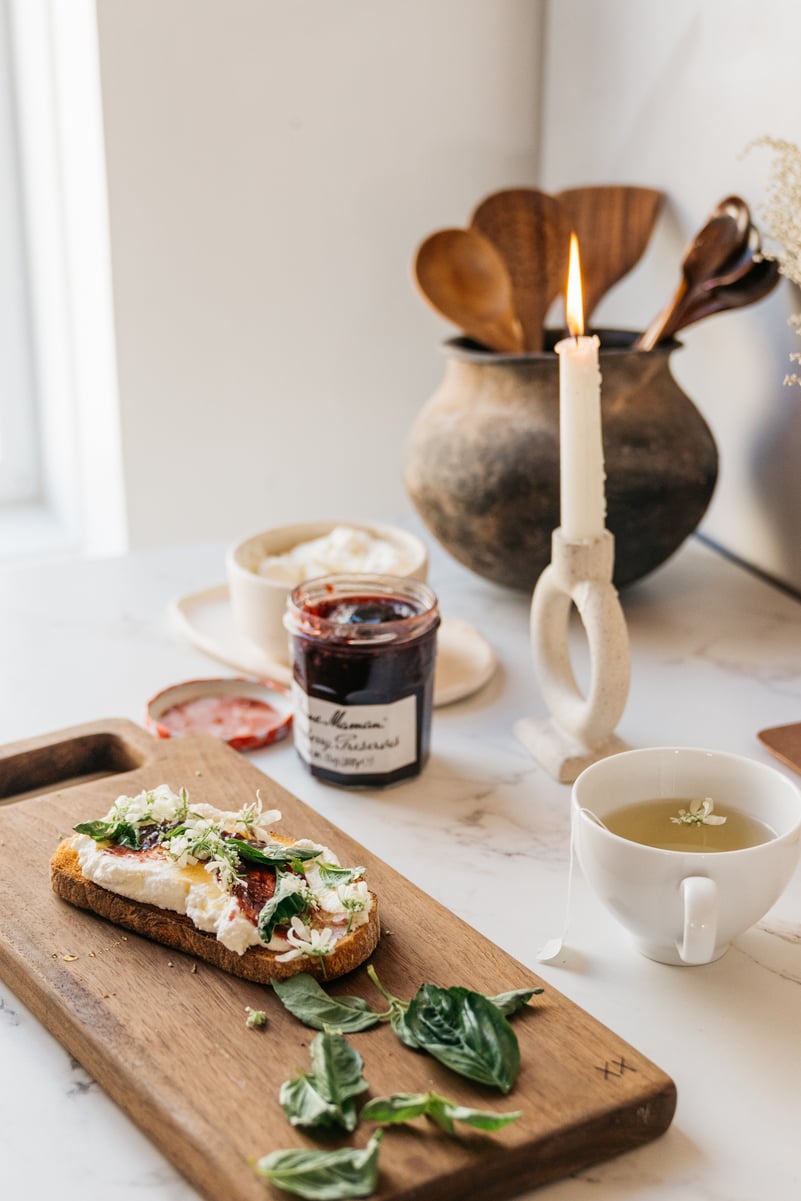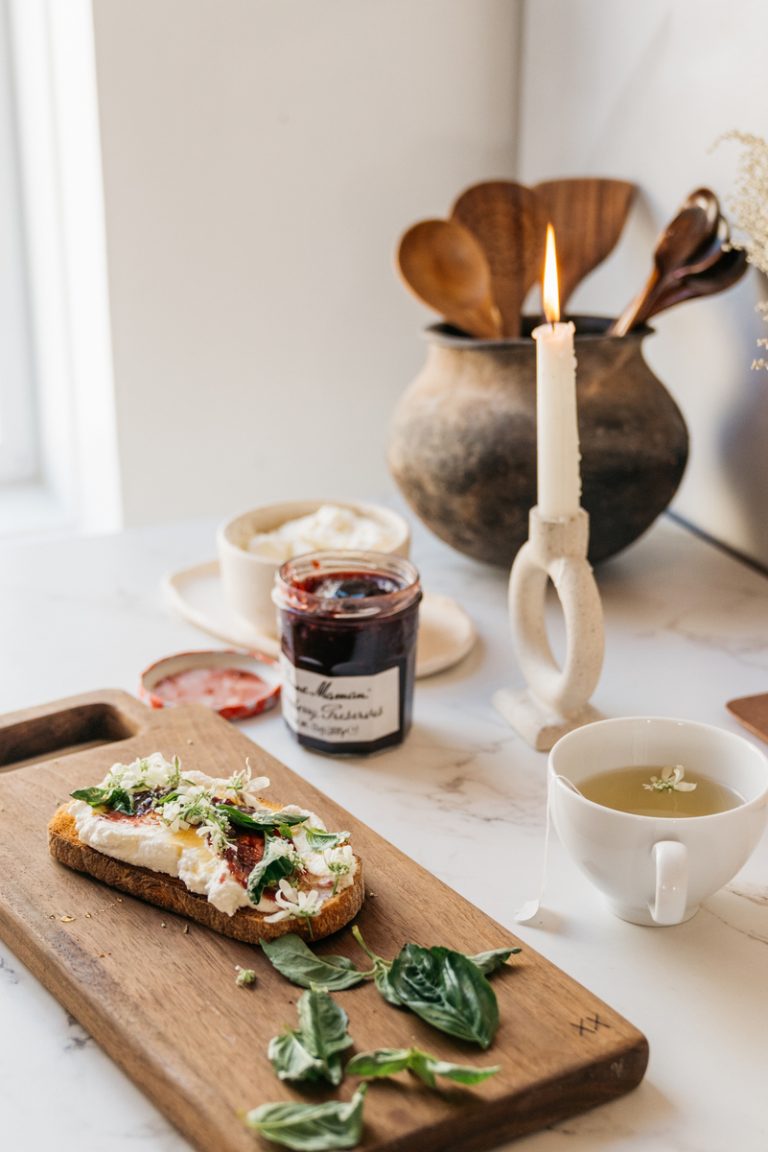 Are there heritage grains that are safe for people with celiac disease to use?
In my book, I have a chapter on all the different ways to use chickpea flour. Natural chickpea flour is gluten-free. However, the rest of the grains that we grow and grind are rich in gluten. Many of our customers are gluten sensitive and find that they can eat our flour without any problems because it is grown and milled in a clean way.
What is your favorite place to find and source these grains?
Hayden Flour Mills of course! But seriously, I like to go "shopping" at my own factory. There is a lot of trust in knowing who planted each crop and who milled it. There are also many small mills around the country now building grain systems in the region — it's a pleasure to see this growing trend. Local plants can always use community support, so start by seeing if there are any in your area. I put together a list at the end of my cookbook.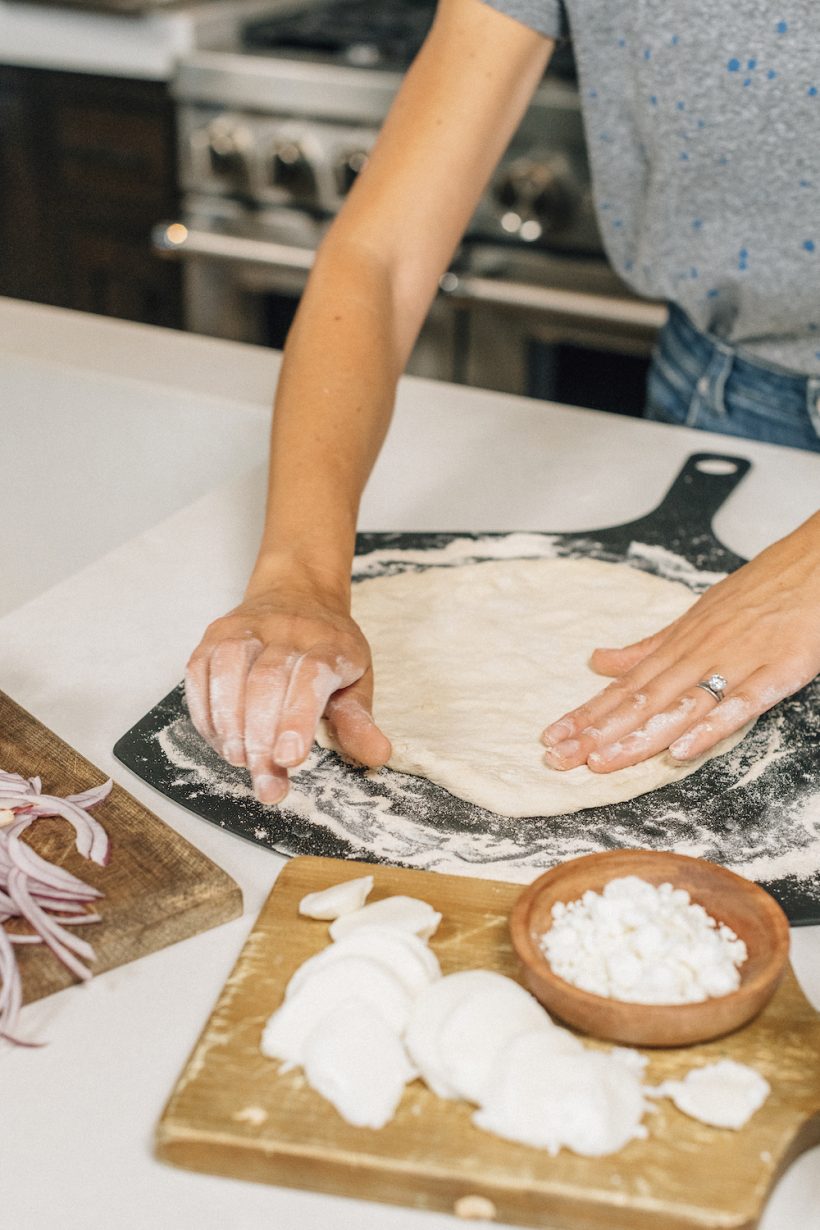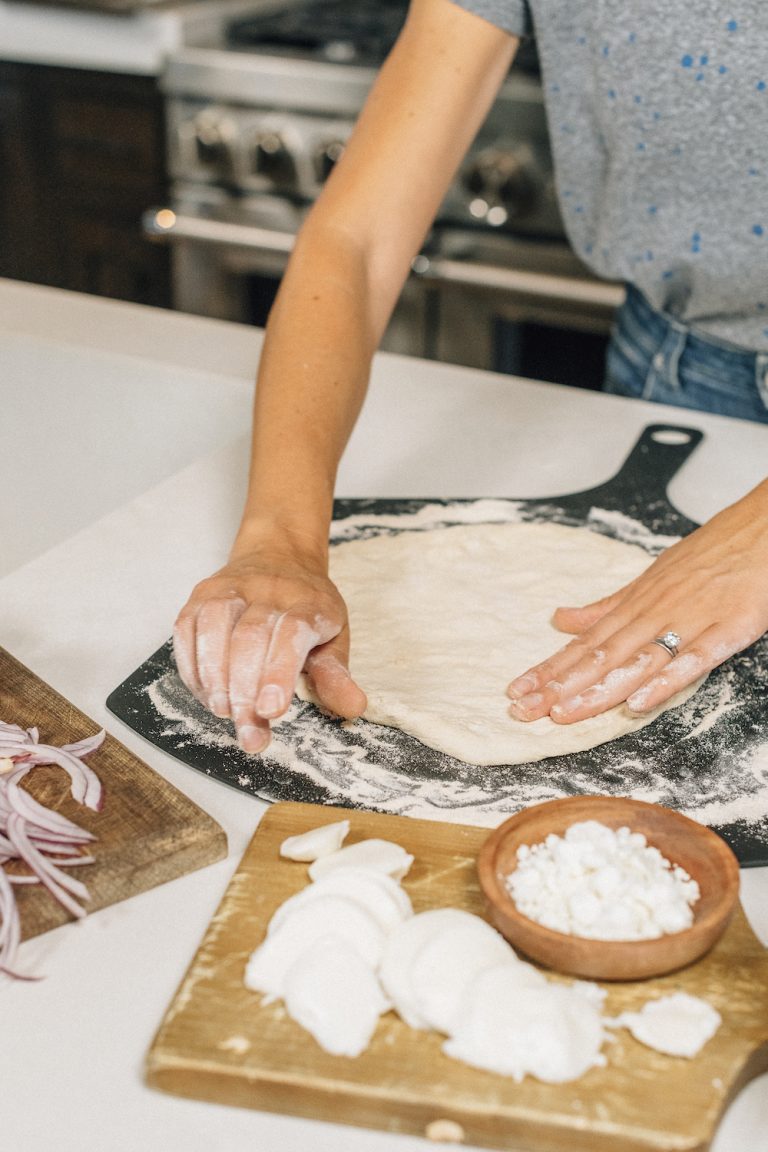 What have you learned from reviving a historic plant in Arizona and playing an important role in the local U.S. grain movement?
As with all passion-project businesses, you quickly realize that most of your time is spent looking at spreadsheets instead of milling and baking. I read somewhere that it's good to hire people who have strengths where you have weaknesses. I tried to do that so I could focus on the things I'm good at, like formula development and marketing.
What are your hopes for the future of heritage counties in America?
There has been a resurgence of small mills across the United States over the past ten years. But we still have to compete with businesses 100 times our size. So we are constantly trying to educate consumers about the importance of the local grain system. I hope the small mills and grain movement continue to thrive and grow as customers transition for their health and taste.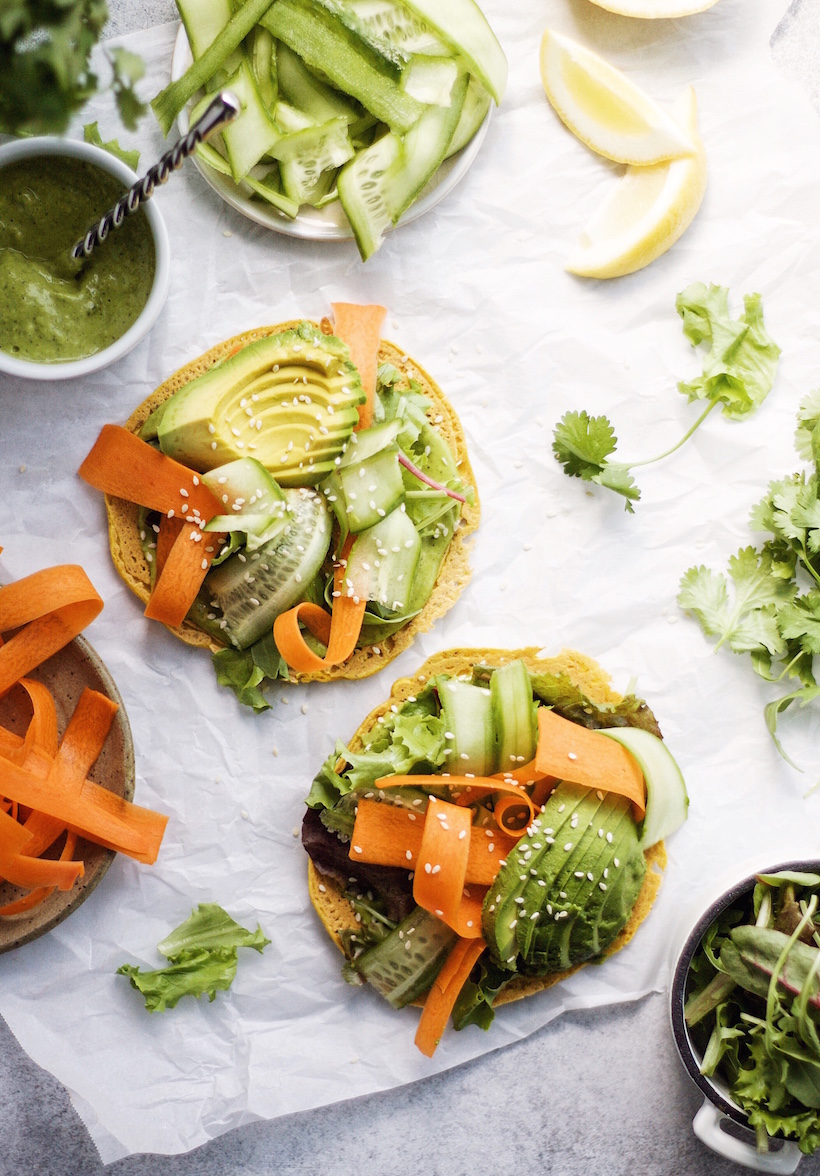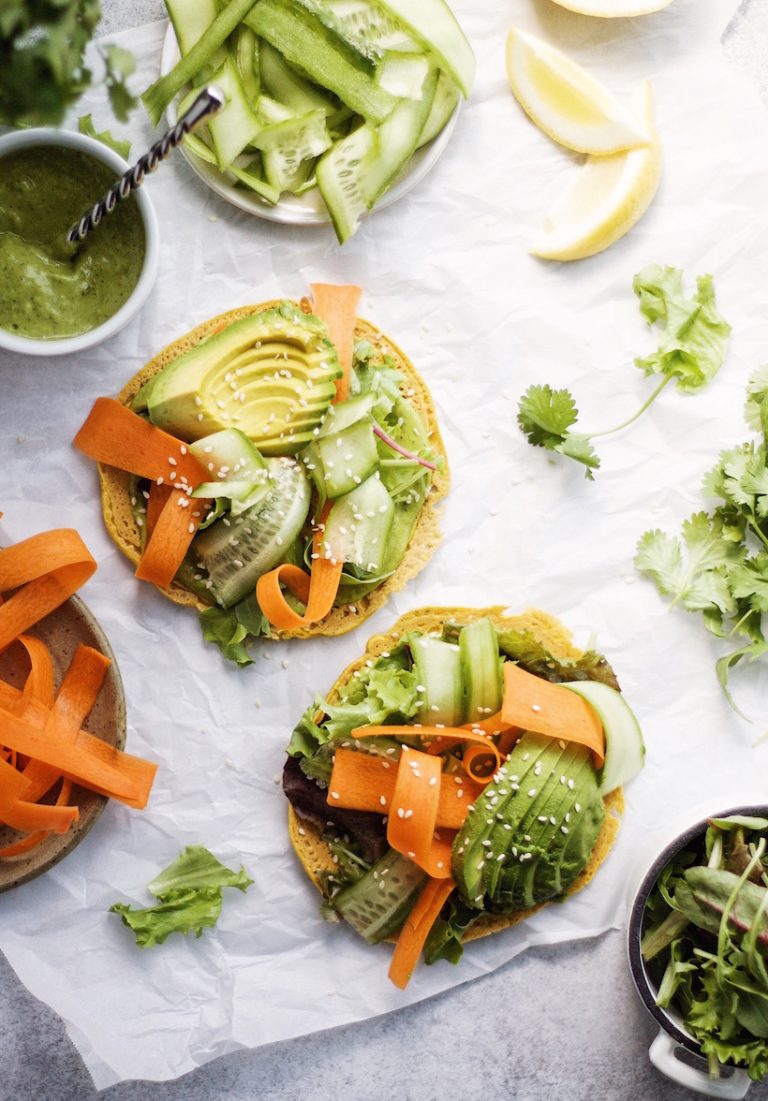 6 unique flour substitutes and grains every baker should know
Barley
How to cook with it: Barley can be cooked as a berry (like rice) or used as a powder. Purple barley is rich in antioxidants.
Recipe benefits: Barley flour is very delicate, so your baking will be very light while still giving you a feeling of fullness.
Interesting facts: One of the varieties of barley that we grow is Purple Barley. It has a bright, almost citrusy taste and it never disappoints as it turns everything into a deep purple.
Buckwheat
How to cook with it: Rye can be cooked as a berry (like rice) or used in powder form for cookies, cakes, and breads.
Benefits of Recipe: Rye is a nutritional powerhouse. It's a great source of fiber and antioxidants.
Interesting facts: Rye has the most complex flavor. I always compare it to coffee because of the layers that you can taste. We plant rye a few hours north of the plant because it prefers a colder climate.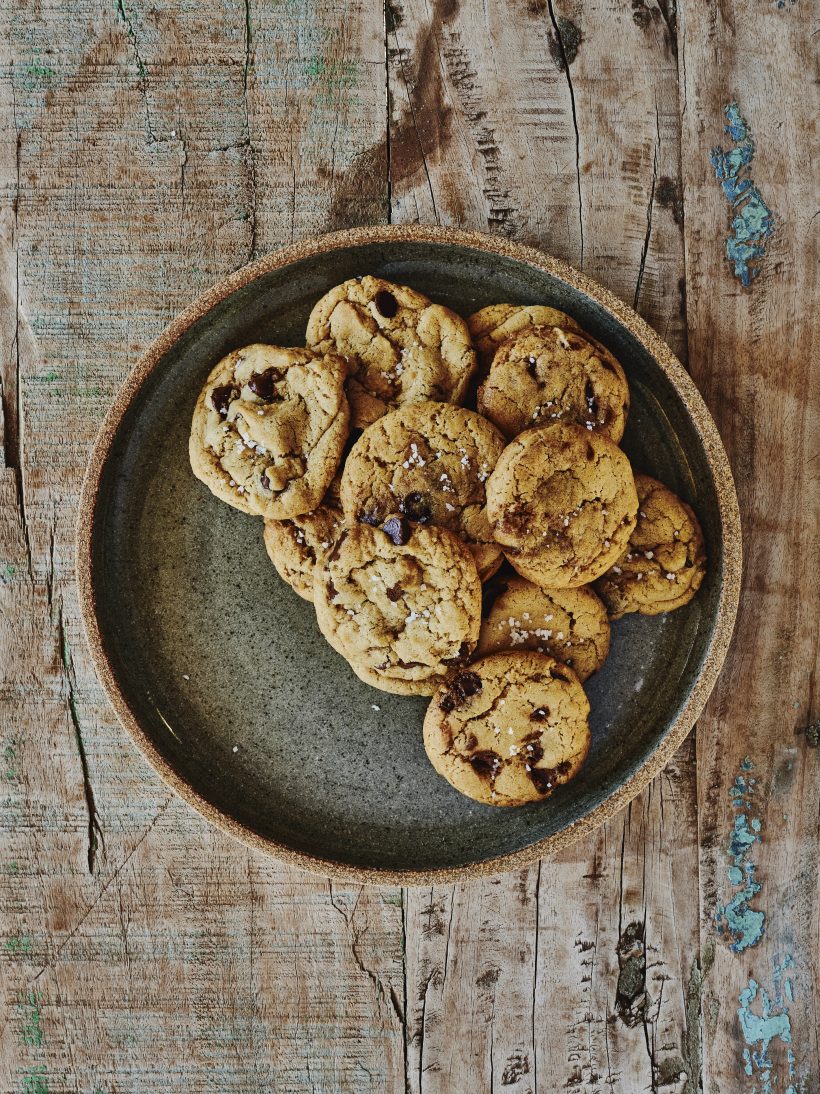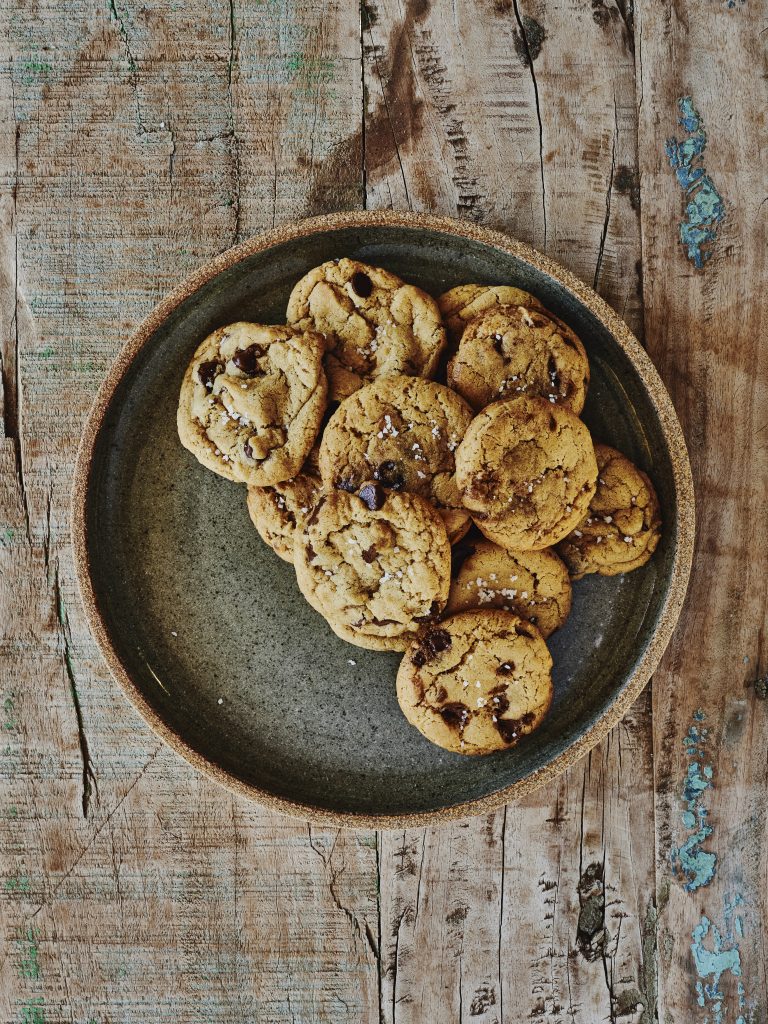 Green bean powder
How to cook with it: Chickpea flour doesn't work like regular flour, so I never use 100% chickpea flour in my pies. I always mix it with all-purpose flour. Chickpea flour makes the best flatbreads — like falafel or socca crepes. In these recipes, 100% chickpea flour works great.
Benefits of Recipe: Chickpea flour is a great way to add protein to a meal. You would think that things made with chickpea flour would have a very "beany" taste, but after cooking or baking, that flavor will disappear.
Interesting facts: Chickpeas grow close to the ground inside the green pods.
Check out Emma's recipe for Chickpea Chocolate Chip Cookies
Einkorn
How to cook with it: Einkorn can be cooked as a berry (like rice) or used in powder form for baked goods. I really recommend the einkorn waffle recipe in my cookbook, so good! Einkorn is the oldest wheat variety, so it's a great wheat variety for people who are sensitive to gluten. It's also a great source of whole grains, however, the yield is very low, so it's always more expensive than your regular white flour.
Benefits of Recipe: In berry form, einkorn adds an extra texture and deliciousness. As a dough, einkorn has the most nutty flavor — it's like all the dough rolled into one. If you serve something made from einkorn flour, people are sure to ask for the secret ingredient.
Interesting facts: Einkorn wheat lacks a central fissure, which is a typical feature of wheat.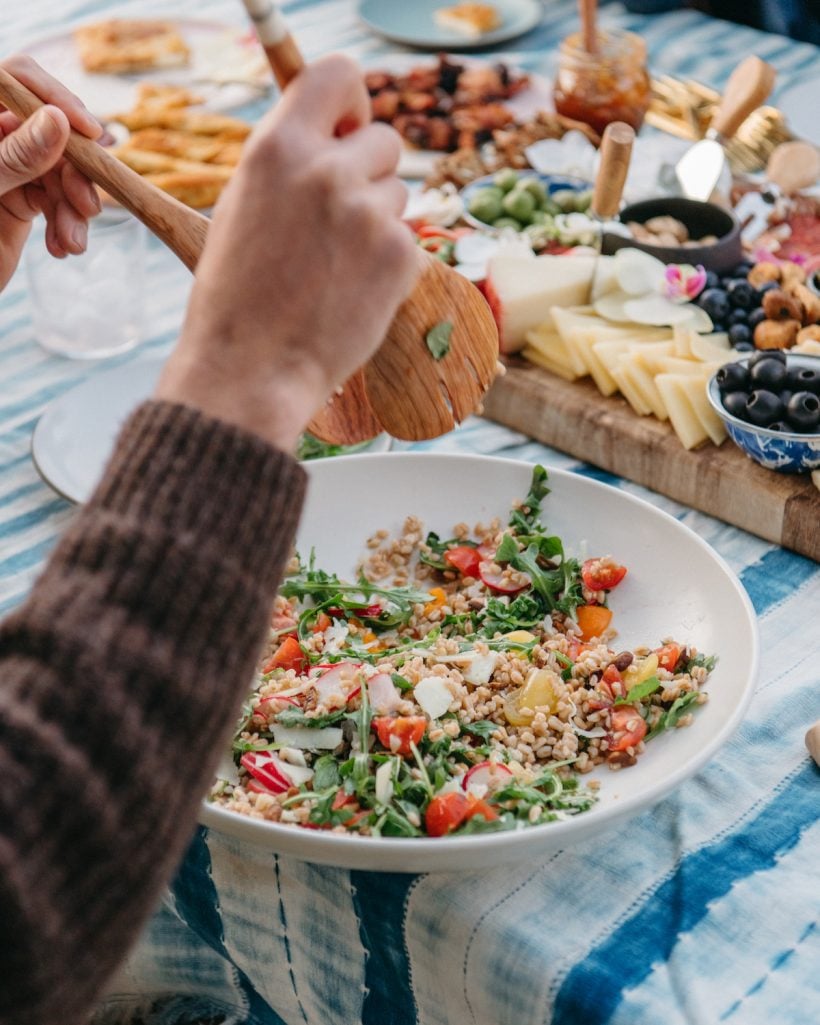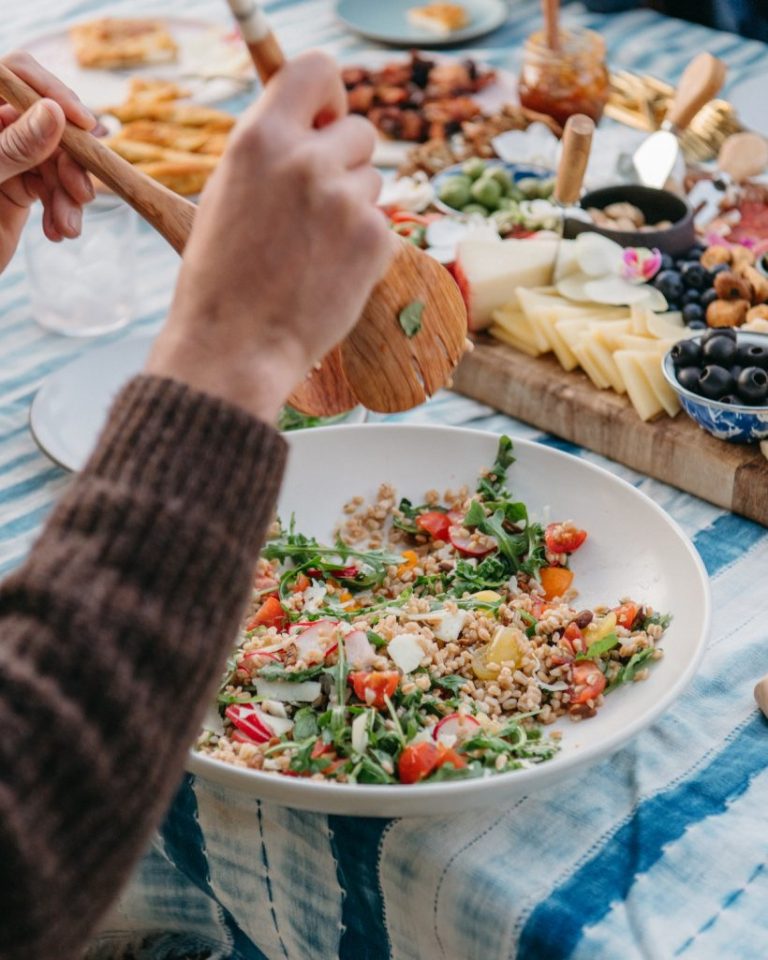 Farro
How to cook with it: Farro is most commonly known in its berry form that can be cooked like rice, but it also makes a great dough. (Plus, it's one of my favorites to work with!) Farro adds an off-the-charts flavor to anything you do with it.
Recipe benefits: When cooked properly, farro berries have such a wonderful texture, (the perfect balance between chewiness and firmness). You can never go wrong bringing a farro salad into a hot pot.
Interesting facts: Farro takes its name from the wheat that Pharaoh ate.
Durum
How to cook with it: Durum is a confusing thing, because after it is ground into a powder, it is called semolina powder. Semolina flour is traditionally used to make pasta, but it can be used in cakes and my personal favorite, crackers.
Recipe benefits: Stone-ground flour is always higher in nutrients than store-bought white flour. Stone mill preserves oil, germ and bran — this is where all the good qualities of wheat are stored. Durum has a fatty taste and because it is a glass grain, it gives baked goods and crackers their wonderful structure.
Interesting facts: The heritage Durum that we grow is called Blue Bear Durum. It has a funny name because the roof of the wheat head is dark green. So in the field, it looks like wheat has a green beard.
<! - Composite Start ->
<! - Kết thúc tổng hợp ->