Lifestyle
8 lunch break ideas to reset midday
My presentation looked like this: "Listen to me. What if I lunch break—And then write about my experience?! "Grading, I know. But from the chorus of "I need to do it too" from our editorial team, I knew it was a worthy subject. And I'm curious… what makes us not like purposeful midday breaks? For a culture that emphasizes self-care, mindful eating, and overall vibe protection, why is it so hard to take a proper lunch break? I started my quest armed with a list of lunch break ideas and best intentions.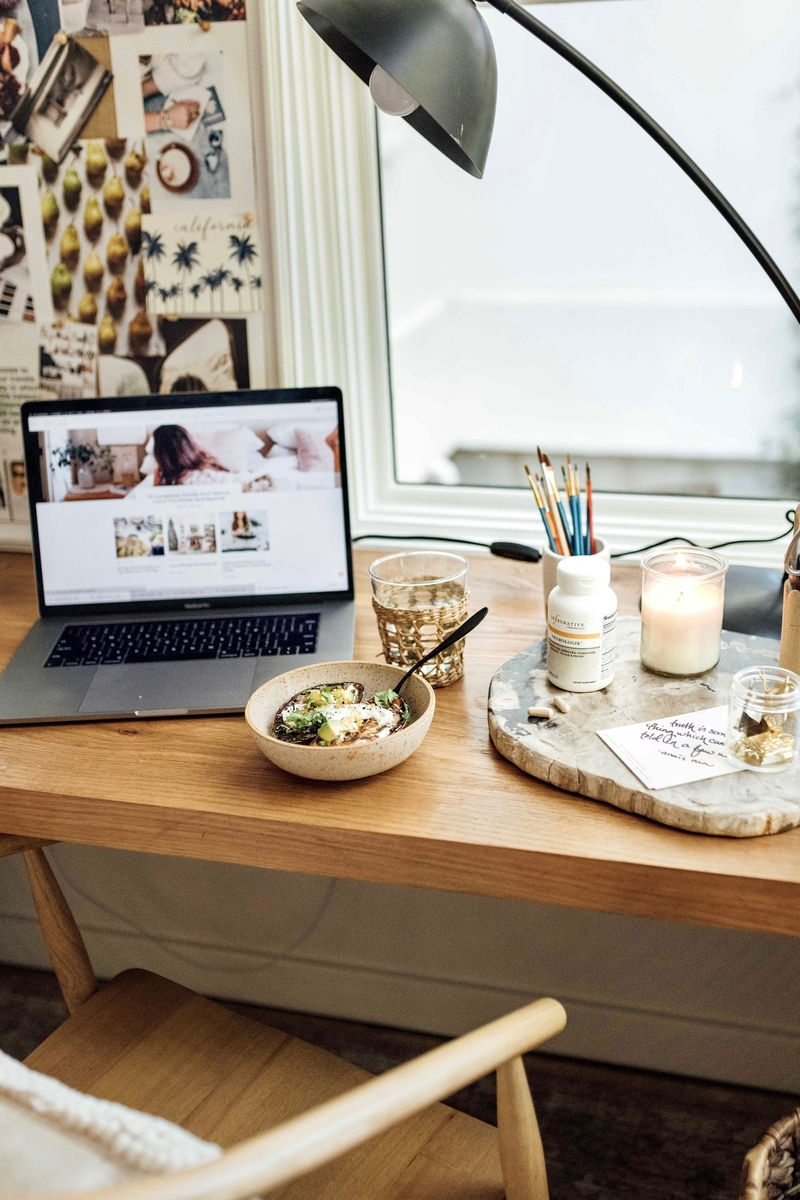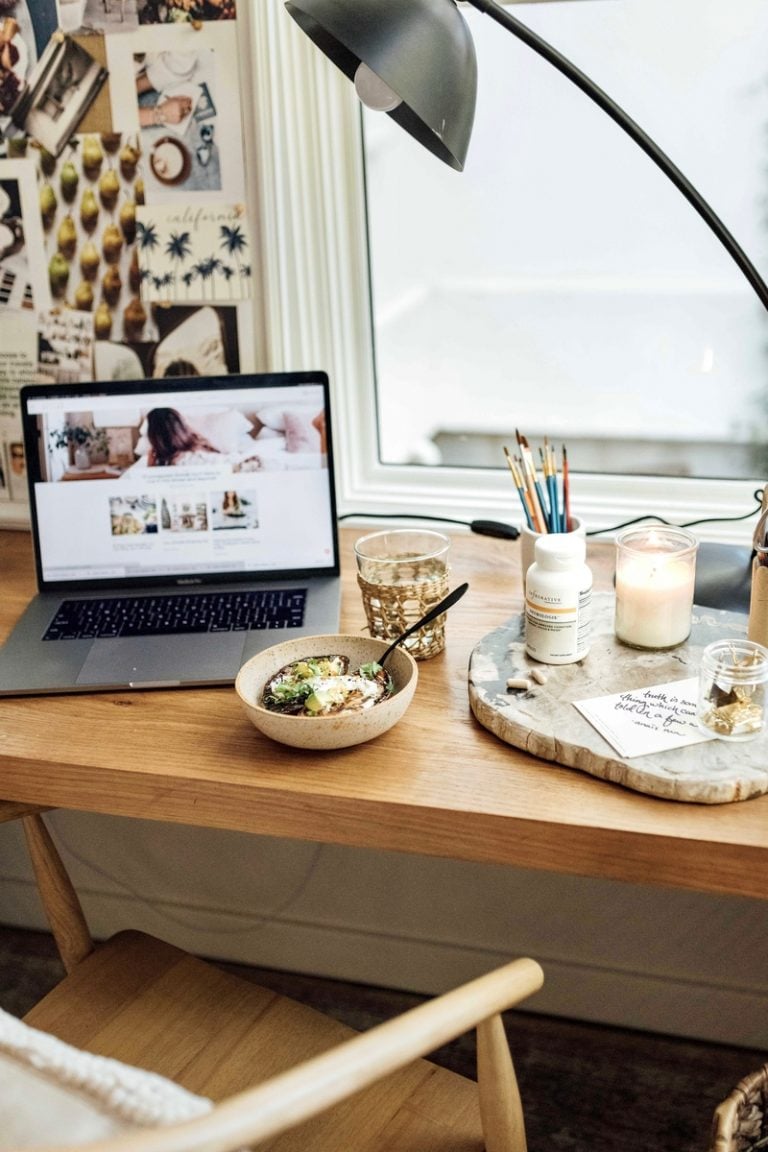 Pictures of Michelle Nash
Challenges during lunch break
My hypothesis is: If I stop working past lunch, my afternoon will truly become than effective because I'm giving my brain and body a chance to rest and recharge.
Next, I had to acknowledge my own personal challenges. There are many reasons why a person might skip (or work through) a lunch break. From busy days to impending deadlines, we've all been there. Personally, my brain does this when it tells me that I will actually complete my to-do list if I keep typing away while simultaneously slapping a salad in my mouth.
I also love my job, so I often get the feeling of continuing to work while reheating leftovers. (If that makes you roll your eyes, I get it. I've been there.) But my biggest challenge is with a working mom. My kids go to school/camp home for the last two hours of my workday. And while my husband takes on the role of Grade Parent, my goal has always been to get the most focused work done before the kids get home — so those thirty minutes in the middle of the day? they are precious with me.
However, I believe in the power of intention and give myself a little kindness in the middle of the day.
So I set up my lunch break parameters: no phone, no laptop, no work. Instead, the time to focus on meals is often overlooked. But… because I'm the classic Oldest Daughter, it's simply eat on a lunch break. I decided that a short walk or a few minutes of reading wouldn't be too difficult to handle, right?
It took me a few days to commit but in the end, I made it.
Somethings like that.
Lunch break diary
Day 1: A friend stopped by to say hello. I leave my computer! We talked for about 10 minutes. I warmed up the leftovers and… went back to my computer. I work to meet deadlines as I pop every spoonful of turkey chili peppers into my mouth. Splashing. Tomorrow we have to try harder.
And so I did.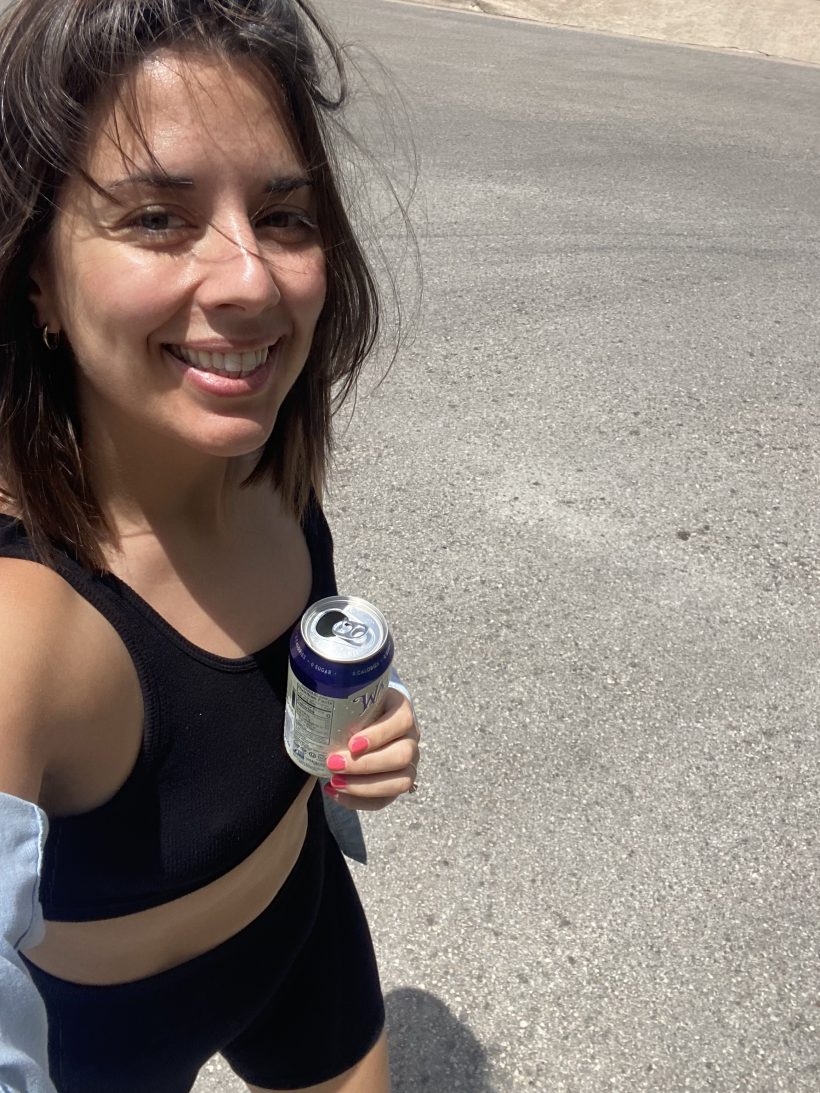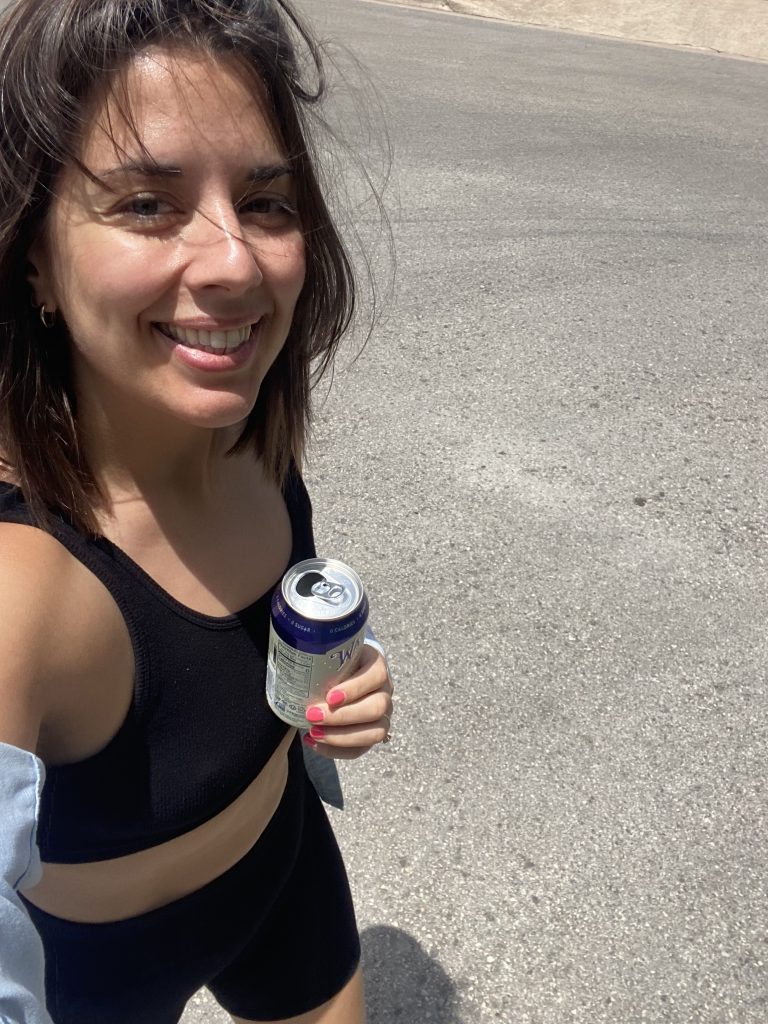 Day 2: I finished a meeting around noon and noticed that I was feeling hungry. My 2-year-old "misses school" for a day with his dad so we have lunch together and talk about his favorite color (pink), and my favorite color (according to her is pink). I had 5 minutes left, so I asked Siri to time it to go out and take a quick walk before sitting down at my desk. Really? I feel lighter and ready to tackle my afternoon to-dos.
I'll spare you every log entry, but the following days also follow the same pattern of "sliding" (for lack of a better term) and meaningful lunch breaks. I find a new challenge is that my days are never the same and sometimes face-to-face meetings or photo shoots mean my lunch break is either taking the scenic route or walking from the cafe. from one coffee shop to another.
In the end, I certainly can't associate a productive afternoon with a deliberate midday pause. but I realized that my idea for a lunch break is actually never about being a productivity machine — even if that was the original hypothesis. Sure that would be a good byproduct, but the real purpose is to admit a sigh in the middle of the day. Re-evaluate yourself by picking up a book just for fun. Or listen to a podcast for no other reason than to laugh. Or go for a walk because my body craves a moment of freedom.
Unsurprisingly, this "experiment" is underway. If anything, I will continue this method of actively listening to my body around noon — and trying to give it what it needs.
8 lunch break ideas to reset midday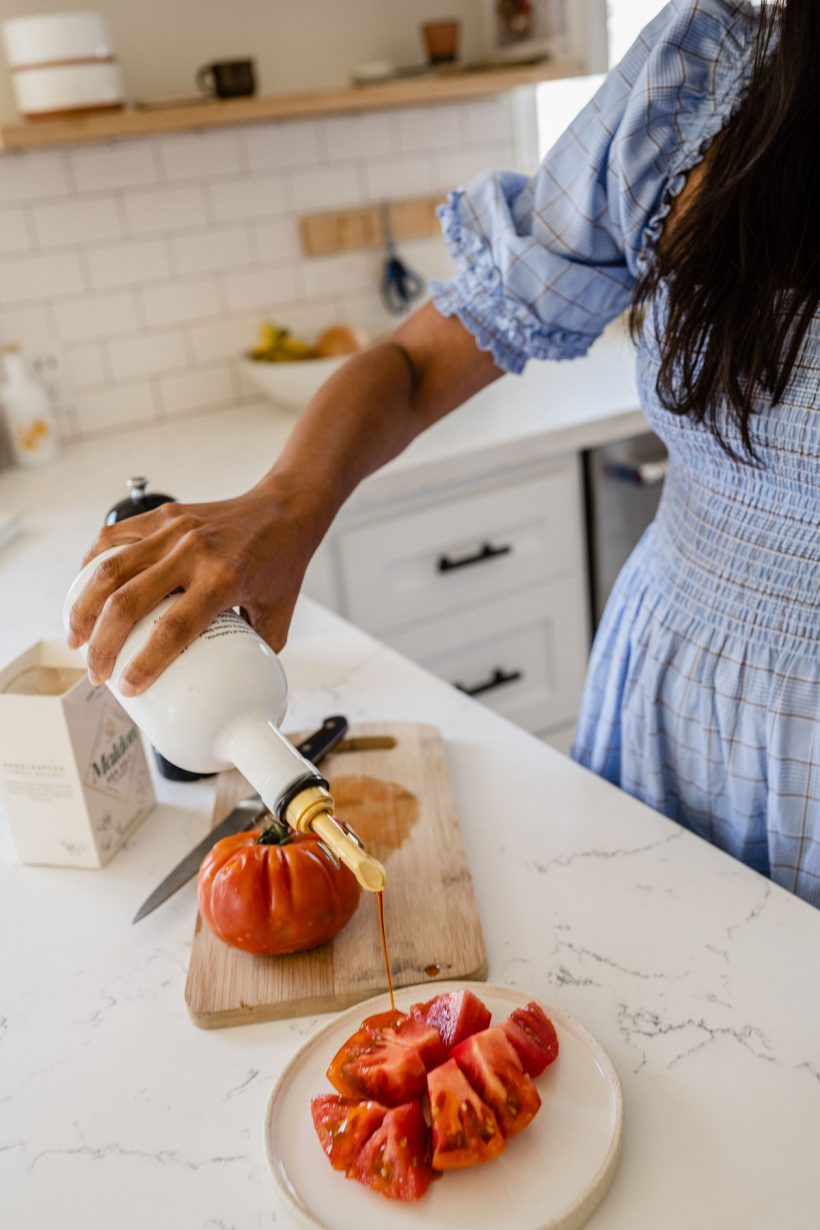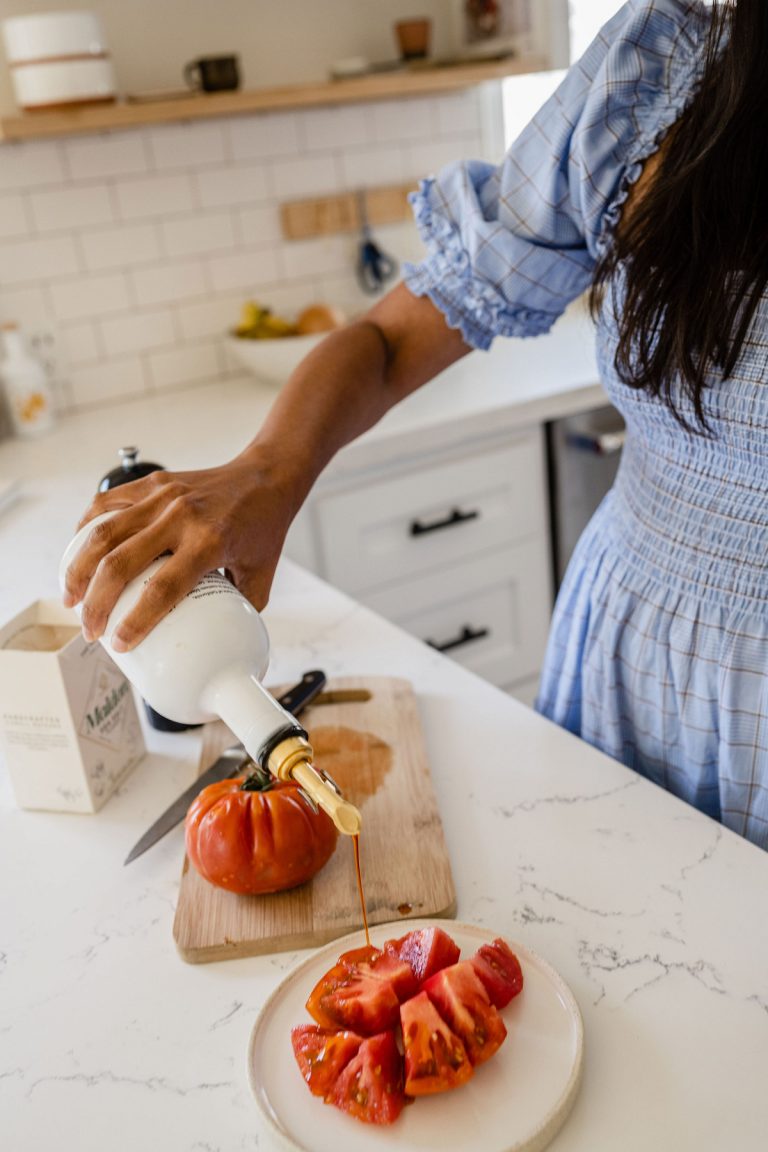 Pictures of Michelle Nash
Here are some lunch break ideas to make the most of it your thirty minutes… should you choose to take them.
Lunch ahead of time. Skipping the day-to-day prep means more room for activities! I am always grateful for leftovers that just need to be reheated quickly. But preparing something for a quick lunch during the week is good advice if you don't cook every night.
Or… don't. If you're the type to feel your body relax with a piece of vegetable, why not take your lunch break to focus on preparation? Enjoy a salad or a toasted sandwich.
Do some breathing exercises. Drop your shoulders. Deep breath. And repeat. Breathing supports brain function, reduces stress levels, and helps you manage your emotions. Here are three simple exercises to try.
Try a meditation app. Apps for stress relief may sound counterintuitive, but they may just be one of the best ways to find information on your phone.
Fit some yoga for the face. I am intrigued by facial yoga but have yet to find it to fit my routine. Why not have lunch?
Or full body yoga. A quick fifteen-minute (or less!) yoga routine can really transform mid-day. Never discount what a few deep lifts can do in a short amount of time.
Take a walk. My current movement of choice, is nothing like a walk to reset my brain and body. It never fails to put me in a more creative, energetic space — even if it's just a ten-minute joke. Plus, Camille once shared this fun fact about how a brisk walk after a meal can reduce sugar spikes, and I'm obsessed with the idea.
Read something you really enjoy. Usually, if I'm reading a book on a workday, I feel the need to read a book that aligns with my career goals or will enhance my education in a particular field. But plunging into rich, daytime transportation is a particular kind of infatuation. The key is to have the self-control to put the book down after a chapter (or two).
What more would you add? Do you often take a lunch break? Drop your ideas in the comments — and let us know how friend make those thirty minutes worth it.
<! - Composite Start ->
<! - Kết thúc tổng hợp ->