News
As virus spreads 'freely' COVID-19 'nowhere near over': Tedros |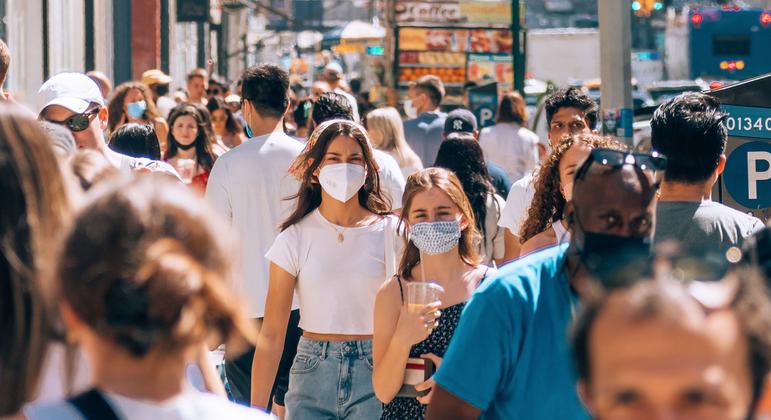 He report which the Emergency Committee on COVID-19 Last Friday concluded that "the virus is still a Public health emergency of international concern".
And while acknowledging that we are in a much better position than at the beginning of the pandemic, he reminded that the new waves prove that the COVID-19 pandemic is "not over".
Combination challenges
Tedros outlined the interconnected challenges posed by the virus, starting with sub-variants of Omicron, such as BA.4 and BA.5, continue to drive case waveshospitalizations and deaths globally.
He found that the reduction in surveillance, including testing and sequencing, made it possible to assess the impact of variants on transmission, disease characteristics, and the effectiveness of measures against epidemics. increasingly difficult.
Tedros also points out that diagnoses, treatments and vaccines are not being implemented effectively.
"The the virus is roaming freely and countries are not effectively managing the disease burden based on their capacityin terms of both hospitalization rates for acute cases and the growing number of people who become ill after COVID-19, commonly known as persistent COVID," he said.
He marked a disconnect in COVID-19 risk perception between the scientific communities, political leaders and the public, describing it as "a dual challenge in communicating risk and building public confidence in health tools and measures." public health societies such as face coverings, remote control and ventilation".
Mobilize for support
The WHO The chief argues that we should not use the tools that have been issued that can prevent infection, hospitalization and death and must continue to use masks, improve ventilation and testing and treatment procedures.
He emphasized the importance of the G-20 finance ministers meeting next week, of the governments that fund the WHO and the vaccine equity mechanism, ACT-Accelerator; review and adjust the COVID-19 response plan based on current epidemiology; reverse the cuts in monitoring and testing; and share anti-virus effect.
"Planning for and addressing COVID-19 should also go hand in hand with vaccination for killer diseases like measles, pneumonia and diarrhea," stressed Tedros. "It's not a question of either, you can do both."
Fighting smallpox in monkeys
Switch to monkey smallpoxThe WHO director told journalists in Geneva that there are now 9,200 cases across 63 countries,
Next week, the Epidemic Emergency Committee will meet again to review trends, the success so far of countermeasures, and next steps to tackle the outbreak.
Meanwhile, WHO continues to fight the stigma surrounding the virus, coordinate vaccine sharing and drive research and development forward.
"I emphasize again that we must work to prevent forward transmission and advise governments to implement contact tracing to help track and contain the virus and assist people in isolating," stressed Tedros.
Scaling up genome sequencing
Genomics – the study of a person's complete set of DNA or genome – has been "essential" during the COVID-19 pandemic in both the initial detection of the virus and the subsequent detection of new variants, according to the agency's director. United Nations health.
He highlighted the work of the WHO Scientific Council, which he established a year ago. Its purpose is to provide advice on advances in science and technology that have an impact on health and is "indispensable in the development of tests, treatments and vaccines".
Citing WHO's 10-year global genomic surveillance strategy, Tedros said that it includes disease detection, test development and data sharing to develop and deploy new health tools. .
He went on to urge countries to invest in expanding gene sequencing and training bioanalysts: "Moreover, genomics has great potential, beyond pathogen surveillance, for human health. People.