Game
Baldur's Gate: Dark Alliance 2 (EShop Switch) Review
Back in the early 2000s, the Shadow Alliance branches of the Baldur's Gate franchise were created as a means of bringing the Baldur's Gate experience to console players. Possibly due to hardware limitations or simply due to a lack of audience interest at the time, Baldur's Gate's traditional PC RPG design wouldn't be suitable for a console game, so Snowblind went for it. decided to use an action RPG for Shadow Alliance. It turned out to be the right decision when it came to being loved by the audience, so a sequel was soon teased to keep the momentum going. Now that it's been re-released on modern platforms, how does it compare? Good, Baldur's Gate: Dark Alliance 2 is a better game than its predecessor, yes; unfortunately, times are not so good with this release.
The plot of Dark Alliance 2 essentially revolves around a villainous vampire who kidnaps the heroes of the first Dark Alliance and terrorizes the area around the city of Baldur's Gate. You play as a new hero who arrives in the city in search of fame and fortune, but your hero ends up getting caught up in the effort to fight vampires and bring peace to the surrounding area.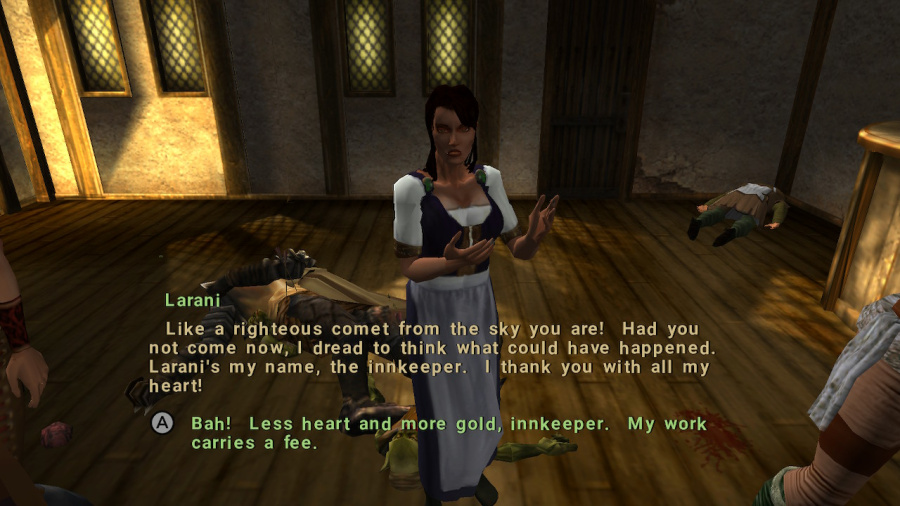 There's not much to write home about, but the plot does a great job of setting the scene and ensuring a consistently heavy atmosphere. Plus, the story unfolds in a slightly non-linear way across all the different quests you take on. These can be delightfully interesting in their own right, such as when you explore a mysterious manor and find the owner conducting horrifying experiments inside. Obviously, the story is not the focus here, but what is offered manages to set a nice tone, even if none of the stories are very memorable or interesting.
The gameplay in Dark Alliance 2 is best described as being simpler in terms of typical games Diablo-style action RPG formula. You start by choosing one of five character classes (plus two unlockable classes), all of which specialize in different skills and abilities, then you embark on a semi-worldly adventure opening viewed from an isobaric angle. Things are relatively linear for the first few hours, but the range gradually expands as more locations unlock and you can get more side quests from NPCs. When you kill monsters and enemies, you collect gold and experience, which you can then invest in new level equipment and skills. It's a good example of the genre in the sense that it checks all the necessary boxes, but the execution here is disappointing, to say the least.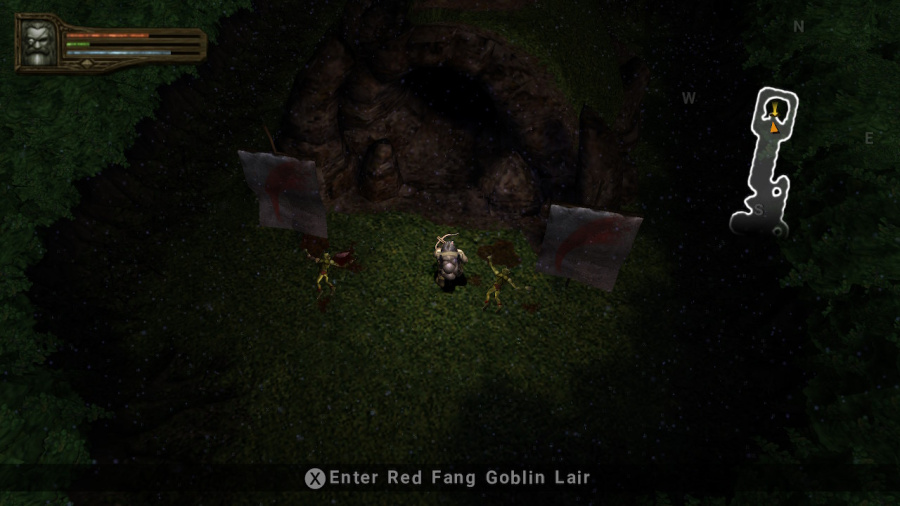 The main problem with this setup is that it's bloody drag even in the earliest stages of the campaign. At least on normal difficulty, enemies are rarely challenging enough for them to pose a real threat to your character and you only get hit by a few at a time because that's all the game is about. original hard can practically manage. Even so, most enemies are so strong that they take just a moment to take down even if you're in the right gear. This means that your typical fight involves simply holding down the attack button, repositioning it occasionally, and just sitting there while you wait for your character to take out any enemies. nearby.
There's no weight to fight, and no dynamic elements to keep things interesting. Using special attacks or spells can help break this down a bit, but there's not much depth here to allow you to set up interesting streams for higher DPS. Plus, you deplete the energy on these special attacks ridiculously fast, which means you either have to keep burning stamina potions to recharge or just wait a while for it to heal. come back.
The crafting variety also seems pretty limited, as there aren't many ways you can tinker to minimize creative damage or increase your own output, but the gear system helps a bit in that regard. this. Your quest is not long, you can start upgrading your gear using runes and gems that you bring with you on your travels and these can make armor and weapons take on special properties. useful. For example, Aquamarine will add cold damage or cold resistance depending on whether it is attached to a weapon or armor piece. Stack two different gems into an item section and a whole new passive will appear, boosted by both gems. We appreciate how this system introduces a bit more player agency to keep the ongoing gameplay interesting, but it's hampered by the shallow skill pool.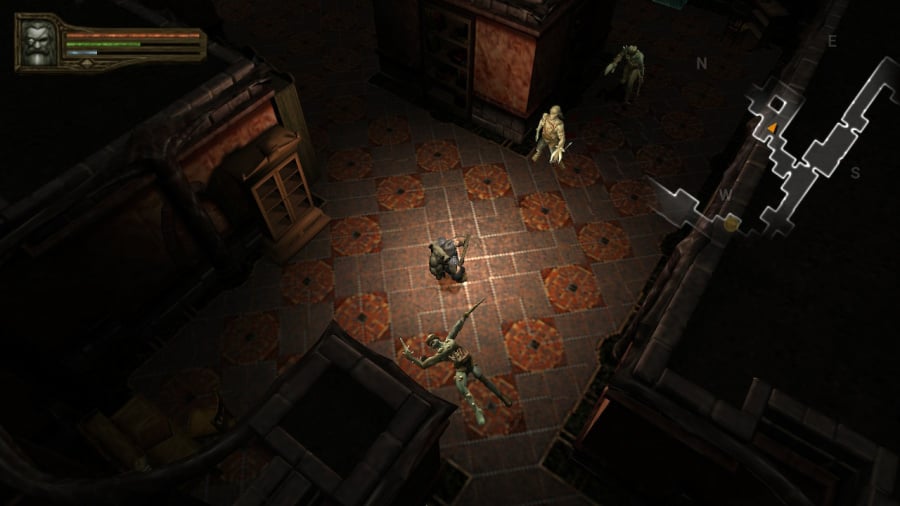 Another important downside here is the rather limited multiplayer feature. There is local co-op support (same screen, not on two separate Switches) with two players, but no online, presumably because the original 2004 release didn't have this feature. This was certainly acceptable eighteen years ago, but today it tends to make Dark Alliance 2 feel much older. Of course, playing locally is fine, if you happen to have a friend who wants to play, but this offline issue is one that we really felt needed to be addressed when we decided to remake the play. this act.
All of this to say that the biggest problem at the heart of Dark Alliance 2 is simply that it hasn't aged. Things like smaller environments and slower, less complex gameplay aren't all that good bad, but they don't follow today's more advanced design principles for the genre. Games like in Diablo or Torch light series (not to mention ever growing Road exile) has so far skyrocketed in terms of gameplay design and scope beyond what Dark League 2 has to offer to the point that it's almost impossible to seriously recommend it to potential new players. Why play a slower, faster, and duller genre in a genre that has climbed to significantly higher heights? Especially when there isn't anything different to put it meaningfully compared to those newer releases?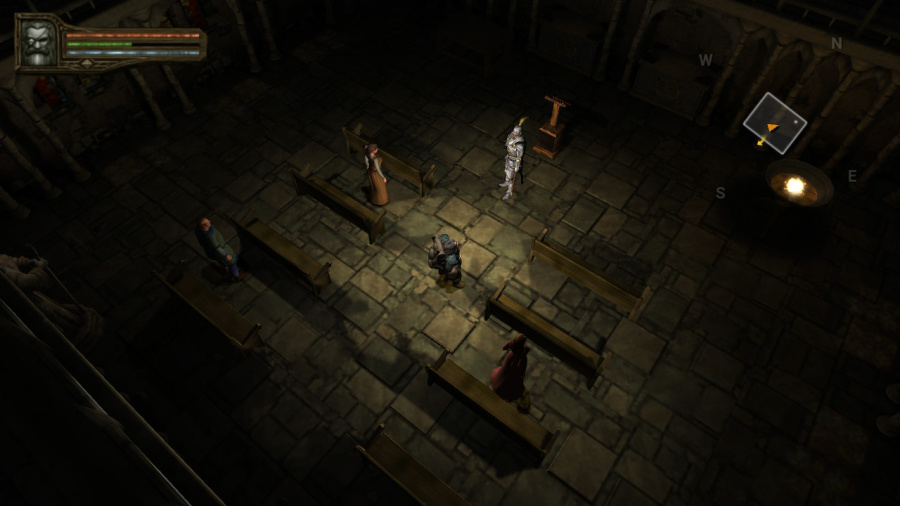 Graphically, it's clear that Dark Alliance 2 is a refresh of a much older title, and the result here is something a bit average. Sharper character models, HD textures, and 60FPS performance all mean Dark Alliance 2 looks better than ever, but its art style is quite impressive for its simplicity. This is as pragmatic and basic as 'high fantasy', with no room for subtle or imaginative new concepts. You fight a horde of orcs, goblins, and bats that look exactly the way you think they would, and spend your time exploring caves, dungeons, and forests that are 'safe' as they understand them. Even so, it's hard to say there aren't some notable attractions here. On the other hand, the unimpressive environmental design and dull color palette used don't inspire much excitement when you stumble into another new realm. On the other hand, there's something oddly appealing about the worse world design here that creates an atmosphere of gloom that you don't often see in games released these days.
Inference
Baldur's Gate: Dark Alliance 2 is one of those games that serves as an important reference point in realizing how far the genre has come in the past few decades. While it could have been once considered a solid and maybe even a bit bold example of ARPG, it has now been resolutely left in the dust by more modern releases. Slow combat, dull environment design, and a variety of low-level builds all hold this back considerably, though it's somewhat saved by the gear upgrade system and dark atmosphere. Fans of nostalgia already know what they think of this release and may already have a go at it, but if you're a newbie thinking about making a purchase, we recommend you pass. It's simply not a good enough game to justify the $30 price tag at the time of writing, and there are much better examples of the genre on Switch that are more than worth your time and money.