Game
Capcom shares a sneak peek at Monster Hunter Rise: Sunbreak's first title update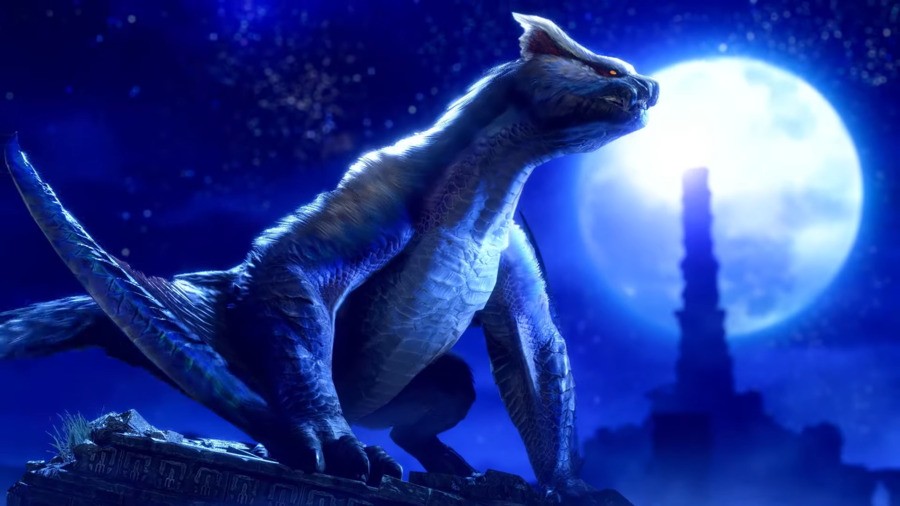 At the end of last month, Capcom released Monster Hunter RISe: Sunbreak – The first DLC for the latest entry in the monster hunting series.
Now that hunters have had time to dive into the latest adventure, the focus will shift to the first free title update. This will add Lucent Nargacuga and several other monsters – including rare species, special species, and even a new locality: Forlorn Arena.
Now, in a new update via social media, Capcom has shared a "sneak peek" of Qurious Crafting – allowing armor upgrades. These upgrades will use new materials in this next title update.
@monster hunter For the first Title Update, we'll be adding new Abnormal Research content. Related to that, here's a sneak peek at Qurious Crafting, which allows for armor upgrades. Upgrades using new materials will be added to the update. Stay tuned for more news!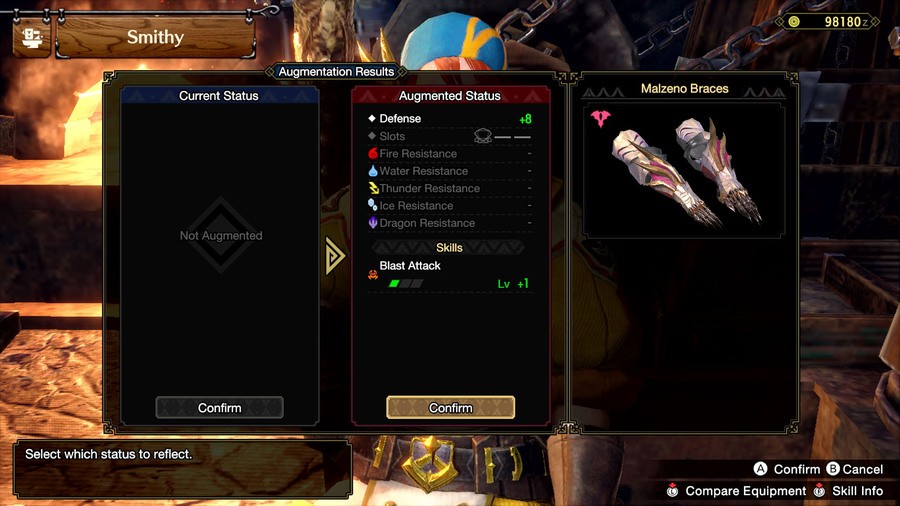 In addition to this next title update, players can expect future updates to arrive in Fall, Winter, and then at some point in 2023. More rare monsters and subspecies are added, and the winter update will include some more monsters.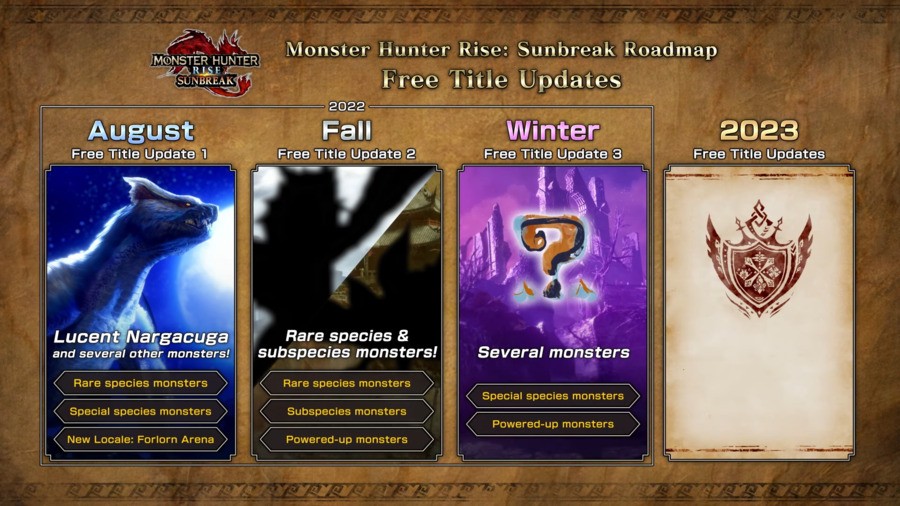 Are you looking forward to the first free title update? How did you find Sunbreak so far? If you haven't tried it yet, you can download a free demo from the Switch eShop.