Sports
Chiefs rip off Raid gamers for arguing with each other over the KC logo: 'Don't think real champions act that way'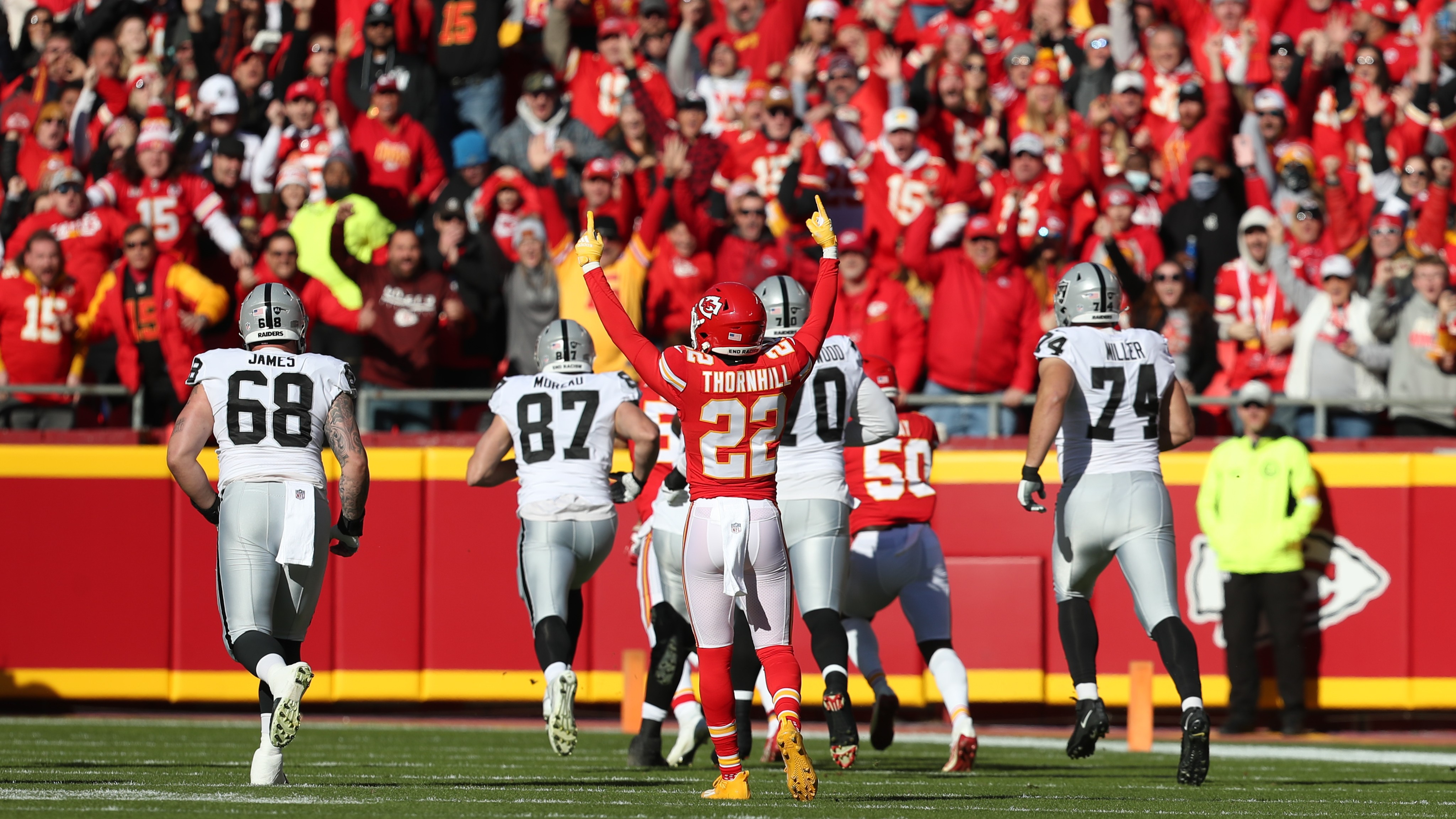 The Raiders focused on the Chiefs logo in the middle of the field before the two teams played against each other in Week 14 on Sunday. The Arrowhead Stadium crowd wasn't sympathetic to the gesture; they rained boos when their division-level opponents.
The Chiefs also didn't like what the Raiders did, and many players didn't like it after the game.
"I don't think champions really act that way," said Chief Defensive Tyrann Mathieu, ESPN.
THAN: Captain Josh Gordon catches a TD pass to end a long streak without a goal
Full-back Mike Hughes called the performance "quite disrespectful."
"I'm glad we jumped on them the way we did," Hughes said.
Indeed, the Captain emerged with a bold 48-9 victory. Hughes scored a goal defensively in the Raiders' first offensive play, and Kansas City never looked back, leading all but the first 17 seconds of the game.
THAN: Gathering of Raid gamers leads to early deficit
The Raiders meeting gave the Captains more incentive to win that way, as Kansas City quarterback Patrick Mahomes said in his post-game press conference.
"You certainly don't want people coming to your stadium and disrespecting the things that you've built," Mahomes said, ESPN. "It gave us a little extra motivation to go out there and win against a really good team that we have to face which is usually a tough game."
Mahomes also said that the Captains didn't appreciate the Raiders celebrating their 40-32 win in Kansas City last season by circling the stadium on their team bus.
"We don't want them to win here again," Mahomes said. "We went out there and took care of the business."
THAN: Chiefs trolls Raiders by playing 'Wheels on the Bus' after going on the road
<! - Composite Start ->
<! - Kết thúc tổng hợp ->