Lifestyle
Chopped Watermelon Greek Salad is a delicious no-cook summer dinner
One of my favorite lunch spots on the planet, Malibu Farm, has a Greek Salad on the menu served atop a juicy slice of watermelon. It's a surprising presentation, beautiful and yet delicious – it turns out sweet watermelon is the perfect foil for the salted olives, savory feta and ripe tomatoes that make up a more traditional Greek salad recipe.
I recently hosted a Greek Isle-inspired bridal shower dinner for our producer Michelle (coming soon!), and I immediately started dreaming of the classic salad of Malibu Farm. Since I wanted to serve everything family style, I decided to turn those flavors into a watermelon chopped Greek salad. Instead of making individual pieces of plated watermelon which requires a knife and fork, I shred everything into equal-sized pieces to create the perfect flavor combination in each bite. Here's how it comes together…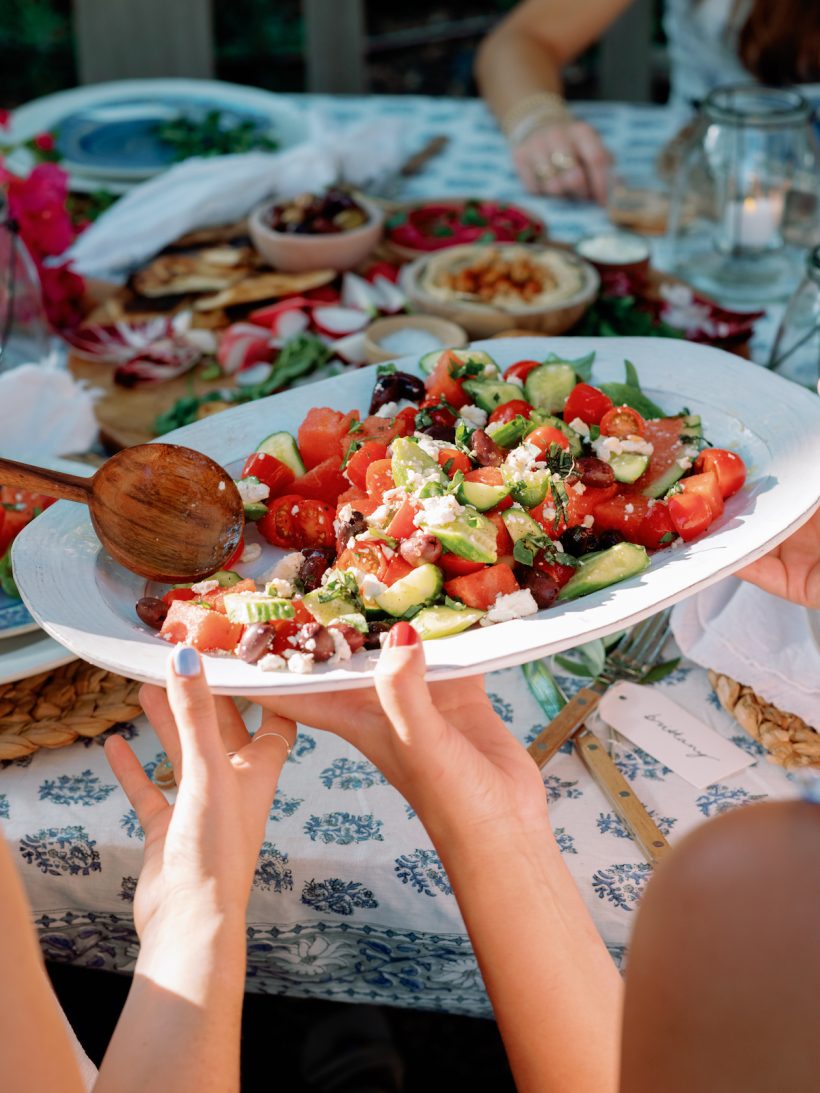 My Secret to Making the Best Chopped Greek Salad
The secret to the best chopped Greek salad is to cut everything into roughly the same size, so that each fork tastes salty-sweet-crispy. I love this one that takes classic Greek salad ingredients—tomatoes, cucumbers, feta, and olives—and combines them with the surprising addition of watermelon to make this salad so special. and worthy of a summer dinner party.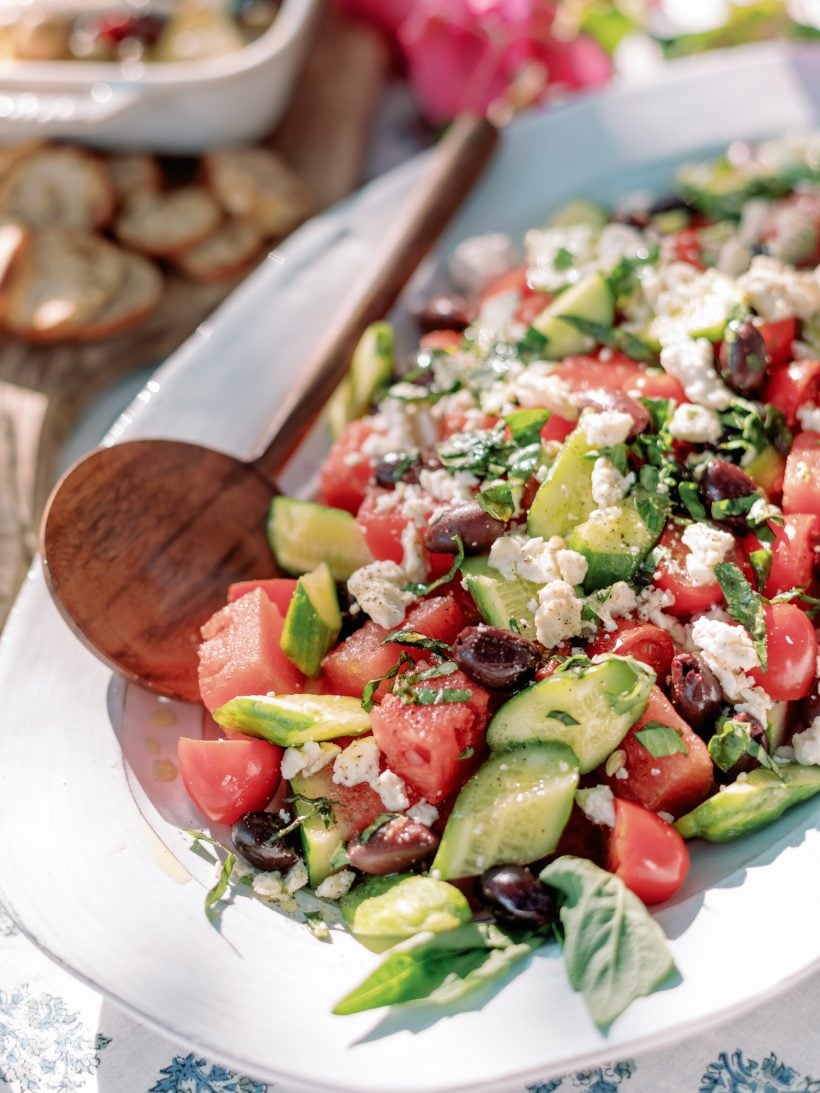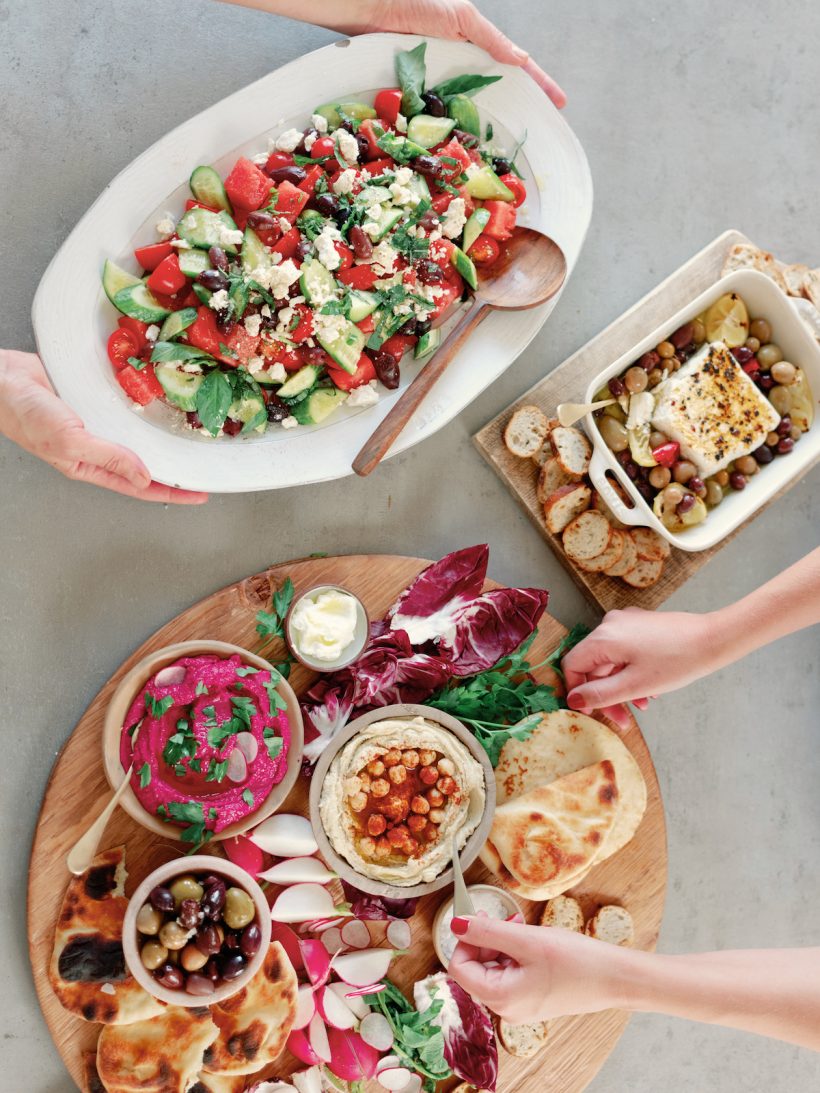 What to Eat With This Chopped Greek Salad
This salad is hearty enough to be the center of a light vegetarian dinner. Just combine with pita bread and hummus to turn it into a meal. Or, boost the protein by adding chickpeas or serve alongside falafel, grilled chicken, or sliced ​​steak.
Since it's delicious on a buffet (see note below), this is the perfect summer salad to bring to a barbecue or hot pot because it can hang out at room temperature for a while and just become more delicious.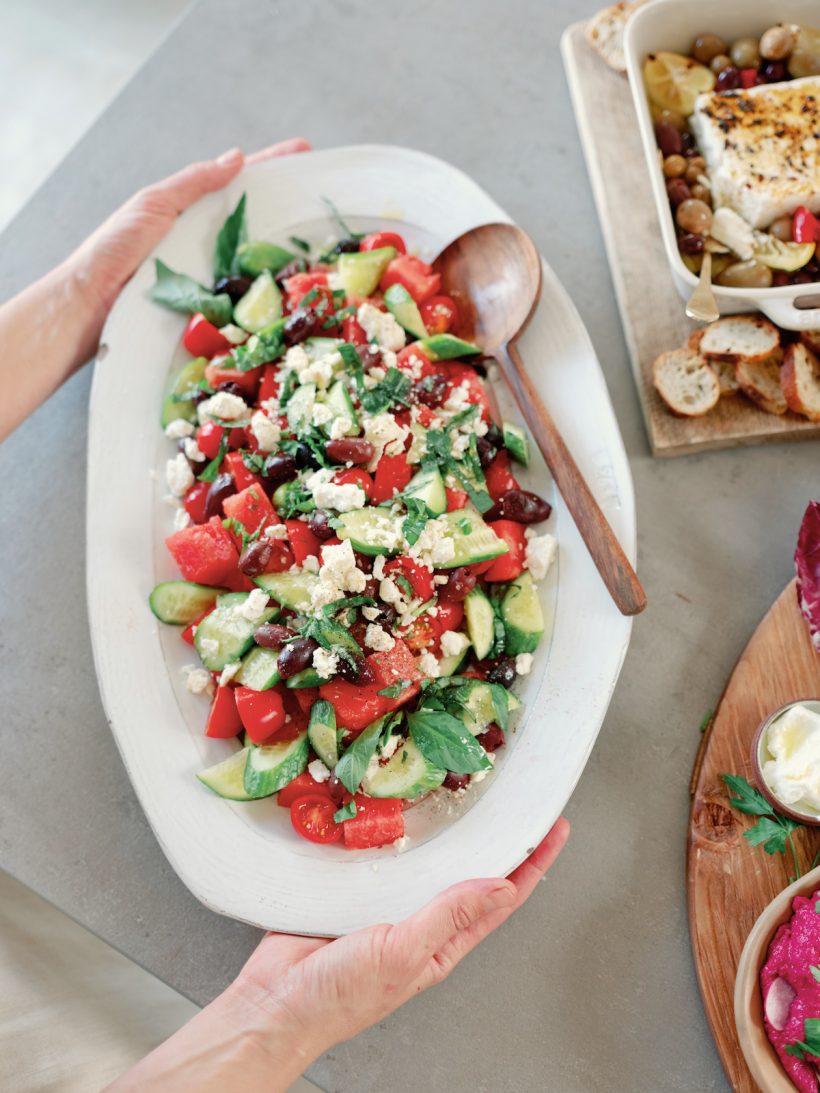 Take note of leftovers
Unlike salads that contain greens, this Watermelon Chopped Greek Salad is beautifully presented in the fridge. I wrapped it up in Zwilling Fresh & Save and devoured it for lunch (with some pita) all week long. I can say that it even received a small better when it's been in the fridge for a while. The lemon juice and oil, combined with the brine olives, create a mild "soaked" flavor to the watermelon that is truly addictive.
Hope you love this watermelon chopped Greek salad as much as we do! If you succeed, be sure to leave a comment and tag us on Instagram so we can see your version.