World
Competing fisherman pulls 90-million-year-old fossils from Missouri River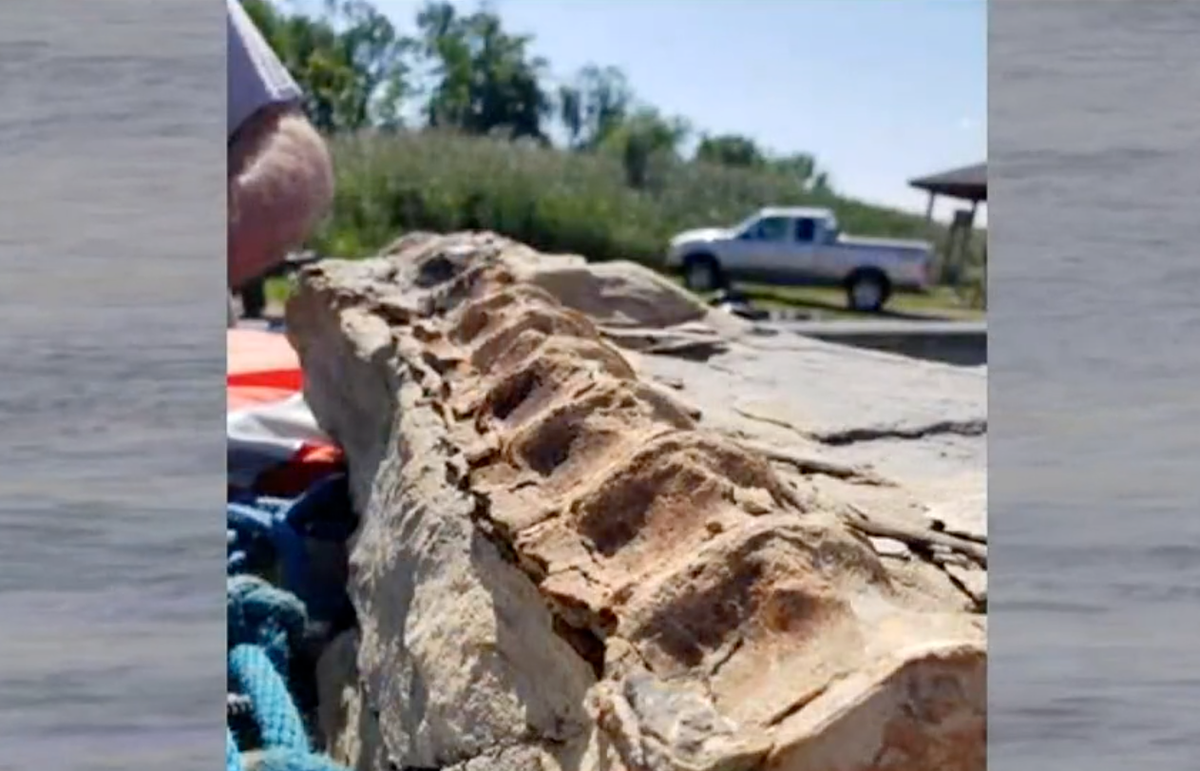 A Nebraska fisherman found a 90-million-year-old fossil while participating in a fishing competition on the Missouri River.
Andy Moore accidentally discovered the shock after clinging to what he thought was a rock after a "terrible show".
He rowed to get his hook and saw what he thought was the skeleton of a dead animal. Mr. Moore took a photo and returned to the contest.
He then posted a photo of his discovery online and was amazed at the responses he received.
Mr. Moore told KETV: "I had a friend text me, a couple, 'Dude, did you know that's a 90-million-year-old fossil? ".
"Another guy called, 'did you realize what you got there?' I'm like, 'no,' he added.
Mr. Morre then contacted the Army Corps of Engineers in charge of the river, and they passed his photo on to a retired geologist who had a license to excavate it.
The geologist said he was interested and using the GPS location of the place where he took the picture, they returned to the site to investigate.
"He jumped out of the boat. You know, he's wearing boots. And he was like, 'Oh my God,' Mr. Moore said.
The geologist later told him that the fossil was of a "gaurfish" about 90 million years old. The fossils will be dried and displayed at the Lewis and Clark Visitor Center in Crofton, Nebraska.
Mr. Moore said: 'That's the great part of the whole story is that a fisherman actually caught a prehistoric fish.
The bulldog is a huge species, some as large as 20ft long, that swims in the waters of the Western Interior Seaway, a large body of sea that once divided North America into two land masses, about 100 million years ago.
Fossils, mostly from fish or marine animals, are created when they are buried in sediment and their bodies slowly decay, allowing fossilization to occur.
<! - Composite Start ->
<! - Kết thúc tổng hợp ->