Game
Disney Dreamlight Valley Feel like a villain restorer. Is that a bad thing?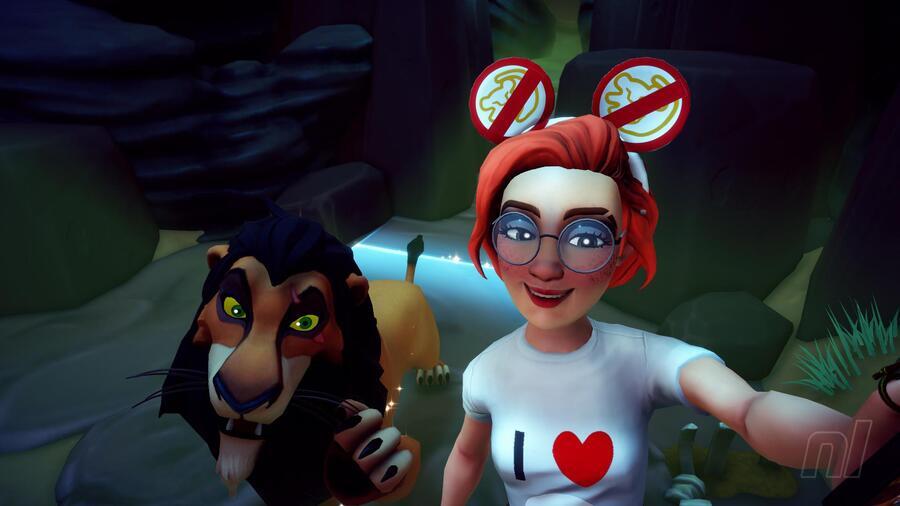 In the world of Disney, a deep line is drawn in the sand between Good and Evil. On the Good side, we have most princesses and fairies, anything and anyone with big eyes, and all women under 30. On the Evils side, we have mostly non-prince men, all witches, some wizards, and any wrinkly women. I won't delve into the questionable gender divide of this list right now, and admittedly, there are some characters who straddle that line (like Peter Pan), but overall, it's pretty clear who is evil and who is not.
So why Disney Dreamlight ValleyDisney is supposed to be healthy Mule, full of these criminals? I wonder if that's part of Disney's new effort to reinvigorate their villains to potential use in new ways, because they can't just use a huge pile of villains in his warehouse. There yes is a point for all, right?
Advances to several Dreamlight Valley characters and storylines.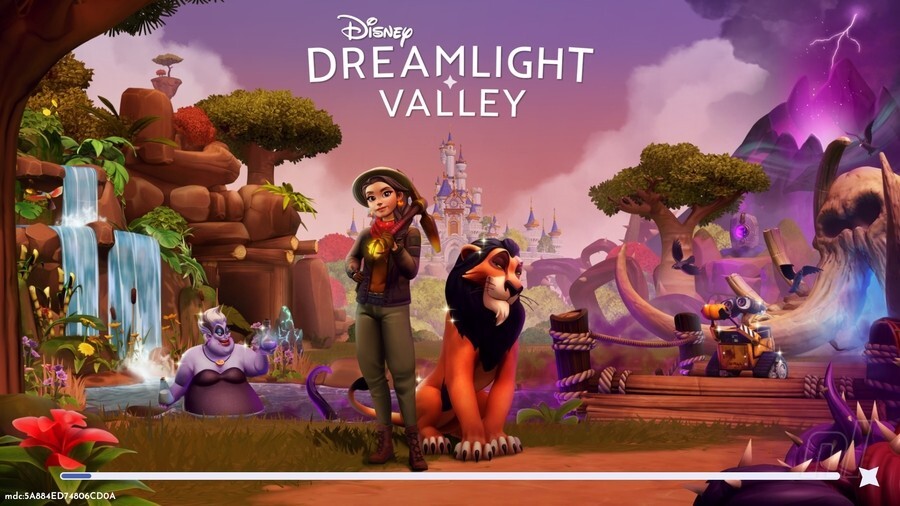 This week, as part of a big new update, Gameloft developers added Scar to the game, who is a lion, but also a MURDERER. His murders, both successful and contrived, are so gruesome that they actually have specific words for them: Fratricide, Regicide, and Nepoticide. That's a high percentage of the murders named, man. That is the bad things.
I can condone slightly murderous legal acts, but I can not forgive the breach of contract
And he's not the only villain in town. There's also Ursula, a sea witch who casts trading curses, and you know what? I can forgive that. If some goofy teenage mermaid wants to sign a binding contract she won't even read, even after Ursula did a whole villain song about it, then her kind. But then Ursula goes back and forth trying to steal Ariel's man. I can condone slightly murderous legal acts, but I can not pardon the breach of contract.
Then there's Mother Gothel, who I think might be the least happy of the bunch. Sure, she doesn't actually kill anyone, though she certainly tries – but abducts a child, keeps him in a tower, sets him on fire and emotionally abuses the poor and the slave. it's pretty bad for her to stay young forever.
And my lovely, peaceful town harbors these criminals, for no other reason than because Disney said so. I have to build Ursula a house! I must go with Mother Gothel's plan to restore peace to the valley, which will sound good if she doesn't persistent about me erasing Kristoff's memories of his wife as part of a scheme! I have to stand shoulder to shoulder with Scar as if he hadn't thrown Disney's coolest dad off a cliff! BAH.
I'm afraid this will all turn into one of those gotchas where in the end, I'm branded as a criminal and Mickey Mouse teaches me not to do things just because a game requires me to. do. I mean, I highly doubt it, but it would be an unusual twist for a Disney game. Possibly a Disney game produced by Playdead.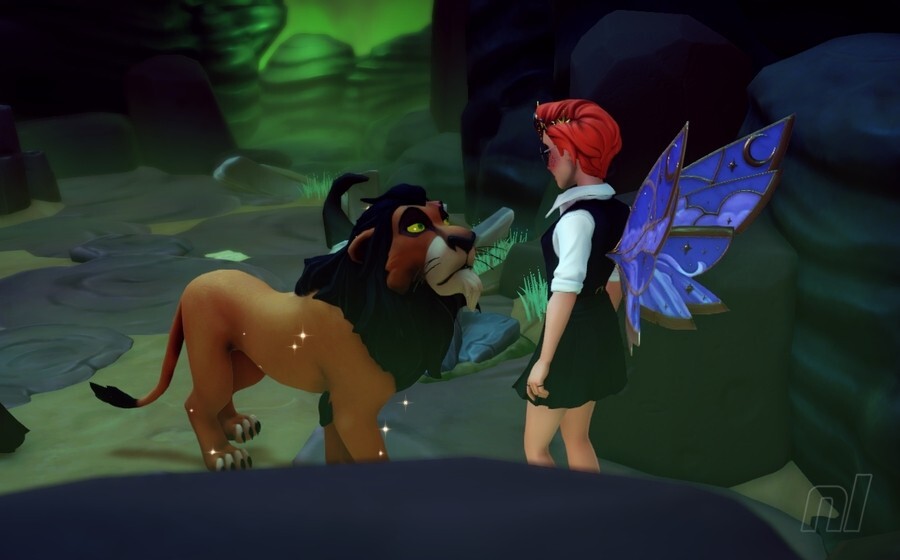 Don't get me wrong – I appreciate a game with grayscale and flawed characters. And neither Animal Crossing nor suspicious characters. There was Gulliver, who had several suspicious near drownings; Redd, who constantly tries to deceive people with his fake artwork; Blathers, who (depending on how you feel about the museum) are stocking up on cultural artifacts from other countries; and Zipper T. Bunny, who is almost certainly a serial killer.
Considering everyone raves about Tom Nook's supposedly malicious behavior every time a new Animal Crossing game comes out, it's surprising that the same doesn't apply to Disney
But the worst character in Animal Crossing, by most accounts, is Tom Nook. List his crimes:
Lend you a house, no questions asked
Expect you to pay off your interest-free installment loan at your own pace
Proposal to upgrade your home when you pay off the original loan
Getting underage grandchildren to run their own shops (okay this is a bit bad)
What is this? Not murder? No kidnapping? A little arson is also not there? Piteous.
But considering everyone raves about Tom Nook's supposedly malicious behavior every time a new Animal Crossing game comes out, even though the real Animal Crossing villain is Resetti and/or any of the villagers who refuse leave town when you want, surprisingly the same doesn't apply to Disney's legal monsters.
I don't know, guys.
There's a part of me that wants to feel uncomfortable or suspicious about a giant block of a media company trying to minimize the crimes of its characters, because it feels… crazy. It feels like an analogy to whitewash history and glorify historical figures who committed crimes, even though these villains are really just made-up characters, so who cares, right? But even in the media, we must be careful with the jokes and messages we are absorbing. "Villains aren't that bad" may just be a Disney quirk they haven't given much thought to, but defending evil, even just cartoonish evil, is a steep slope. slippery.
There's another part of me that thinks it's odd that of the few characters that exist in Disney Dreamlight Valley at the moment, about one-sixth of them are villains. Disney has a huge catalog to choose from – we might have Olaf, Simba, Genie, or Snow White, but instead we've got B-list characters like Kristoff and Merlin, and The Lady That Locked Rapunzel In A Tower.
I suppose the reason the A-listers aren't here has to do with Disney needing to agree to their storylines, or wanting to popularize the popular princesses and heroes a bit more, but I'm still defaulting, I don't know, the most obscure of the seven dwarfs before I jump straight ahead Scar.
And then there's a third of me that I just find it pretty funny. Disney's need to buy and sell everything has led to this moment. They wanted to sell Scar plushes, so they called him "the mean lion!" instead of "the one who killed the hero's father and caught him!"
They wanted to sell Scar plushes, so they called him "the mean lion!" instead of "the one who killed the hero's father and caught him!"
And so, in Dreamlight Valley, he's a literal total badass and pervert, a pervert who just wants you to build him a house and give him cookies every now and then. apple.
The overlap and paradoxical nature of Murder and Neighbor-friendly Scar is ridiculous humor… but it's not suppose Okay. It's supposed to be Disney-friendly, a soft and light luxury version of their movies, but it completely undermines the message of their own movies, much like their marketing department. Disney doesn't talk to the creative department at all. It is similar to the irony of Netflix makes a real-life Squid game with a cash prize. That's sad and points to a problem with media literacy in general… but it's also just fun.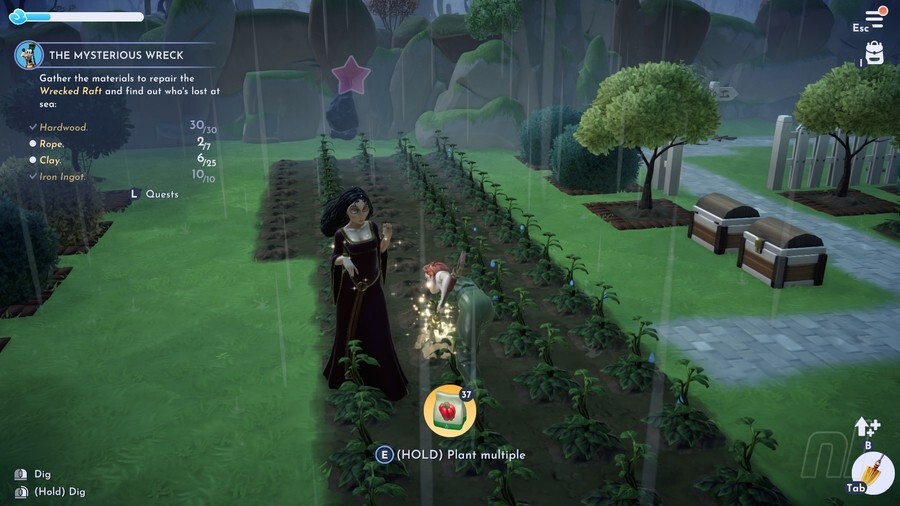 We may never know the answers to questions like "Why is my child playing a game full of crime?" and "Sorry, is Scar more manipulative than Mike Wazowski from Monsters Inc.?" and "Does this mean that the heroes will have to live next to the people who tormented them?" Disney is too secretive and cautious to tell us what's going on behind those rat-shaped doors, and I suspect the answer might be "we didn't really think as hard as you did." did."
But I'm curious to see how the inclusion of these irreplaceable characters shapes the story in Dreamlight Valley in the future – and if it turns out to be some kind of good society where the boundaries between Good and Evil is removed to make room for Jafar to live in.