Tech
Future Apple Watch may be able to track symptoms of this brain disease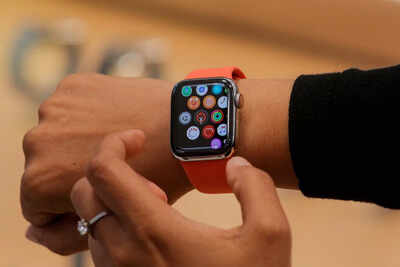 Health tracking features in smartwatches and fitness trackers are something buyers keep an eye out for. Apple has been one of the brands that's always been at the forefront when it comes to adding new health-related features to its wearables. Now, it seems that the next Apple Watch may be able to detect Parkinson's disease in the wearer as the US Food and Drug Administration (FDA) has approved an Apple Watch app to collect the symptom-related data from someone who's been diagnosed with Parkinson's disease, as per a report by PCMag.
The app is called StrivePD and it is developed by Rune Labs, a startup based out of San Francisco, California. A few major symptoms of Parkinson's disease are shaking or tremors in finger, thumb, hand or chin, loss of balance, slowness in movements (bradykinesia), rigidity in muscles, etc. Parkinson's causes involuntary and uncontrollable movements and also loss of automatic movements in the patient, which affect their ability to walk, blink, smile and/or speak.
"Rune Labs wants to "radically transform what it means to be a patient with Parkinson's" by gaining more visibility into data that could accelerate drug development and treatment"", said the report.
Apple may also be looking at other health areas to track using the Apple Watch. Tech analyst Jon Prosser had claimed in 'Geared Up' podcast that an upcoming WatchOS feature could allow the Apple Watch to detect if the wearer is hyperventilating. As per the tech analyst, that would be done by measuring the heart rate and the oxygen saturation level in the blood.
FOLLOW US ON SOCIAL MEDIA
FacebookTwitterInstagramKOO APPYOUTUBE