Lifestyle
Half Naked Harvest's Pesto Pasta Alla Vodka is the ultimate comfort food
This soft, creamy, and creamy pasta podka podka is the perfect recipe for the cozy winter we all need most. Fresh pasta in tomato sauce with good vodka? Yes, please! The secret to this one-pot noodle dish is the surprising addition of basil, along with plenty of cheese on top. The pesto adds a lively and rich layer of flavor to this creamy, creamy pasta dish. Serve this 30-minute dinner any night of the week. It's delicious and looks good on any table… not to mention everyone loves delicious creamy vodka noodles. This dish will be your novelty dish when serving family and friends during the holidays.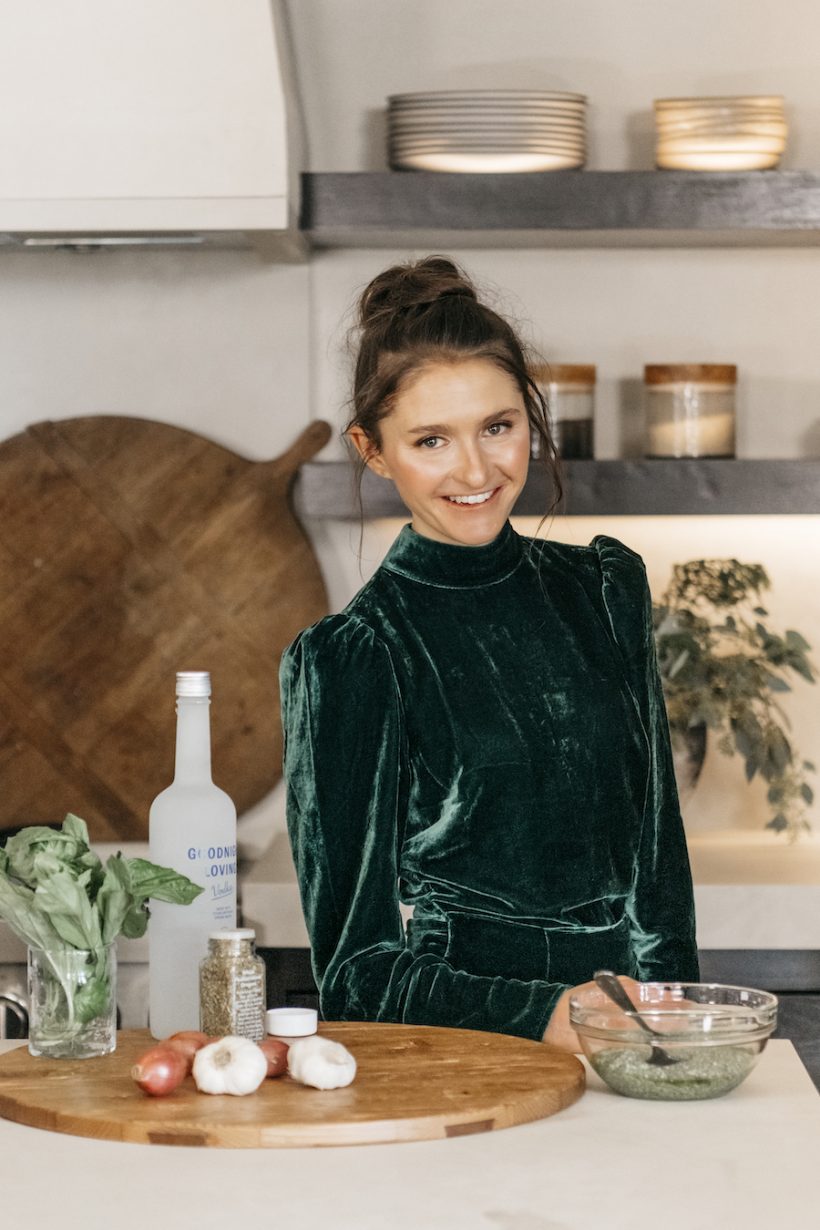 Like the clock hands every December, I start thinking about my family's favorite vodka noodles. I have made many versions over the years, but this recipe is my favorite. It's classic, but with a slight twist on the basil pesto, that of course just makes this vodka pasta that much tastier. I don't know about December dates, but they always make me crave some form of red sauce pasta. I have to say, this pasta vodka feels the best fit. Not only for its simplicity and deliciousness, but the pretty red and green colors add a festive feel. Great time of the year.
I know, I know, she's talking about the holiday again. But I really want to capture anything and everything that adds happiness even a small holiday in the world this year! And pasta always makes things better. Especially the creamy vodka noodles.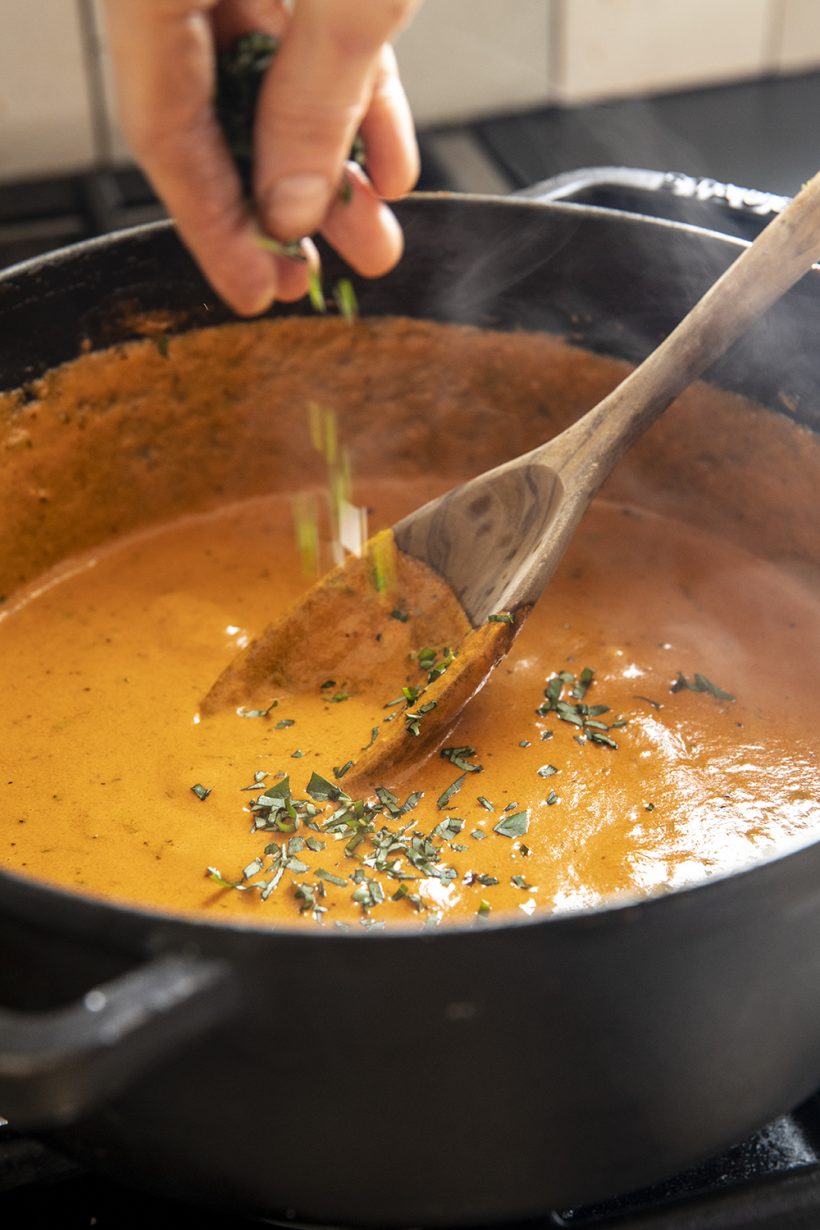 So, what does vodka actually do? The vodka adds a bite to it that balances out the sweetness of the tomatoes. When used in small amounts, vodka will enhance and enhance the aroma of the sauce. It is important to slowly simmer the vodka into the sauce. This will release its flavor and cook out the wine. If you don't want to cook with alcohol, swap the vodka for chicken broth, vegetable broth, or even just water. That will be perfectly fine and your sauce will still be great.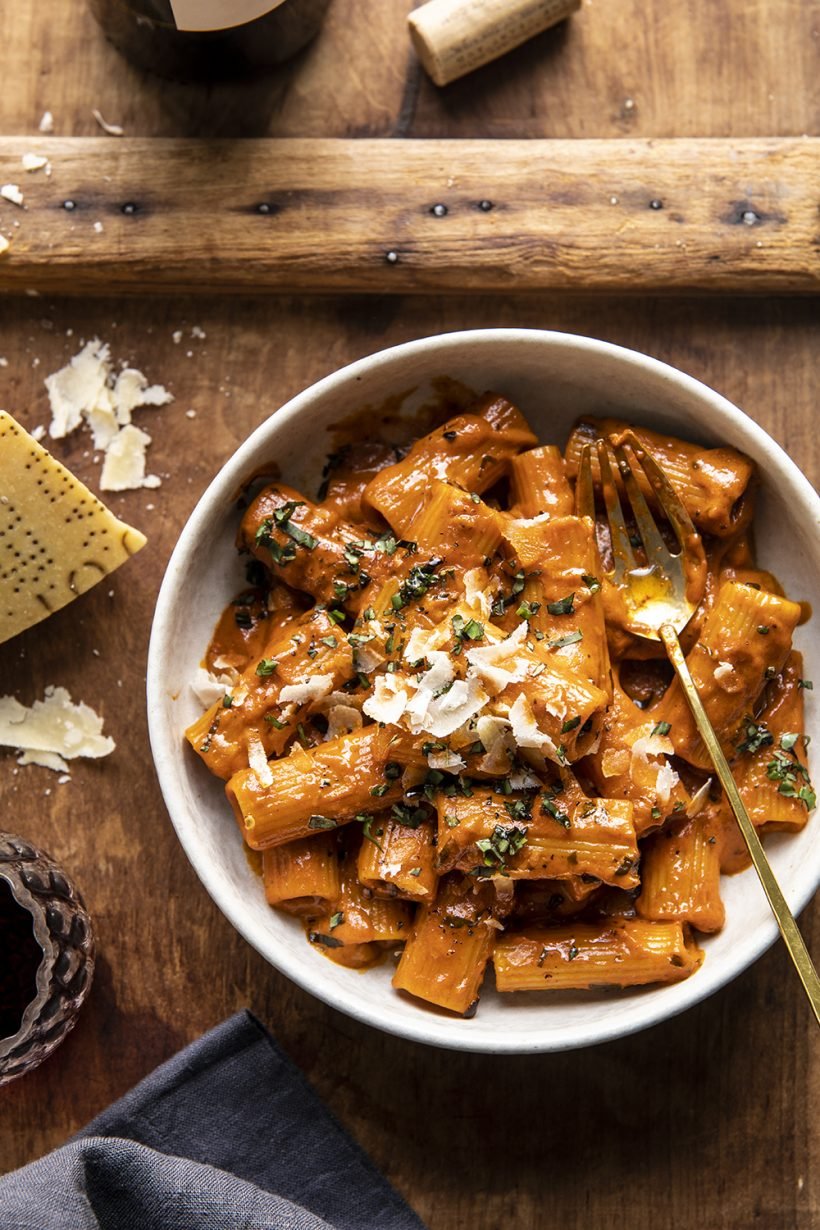 This is the perfect dinner to cater for this holiday season, even if it's just one or two of you this year! The leftovers are equally delicious. You can prepare the dish in advance, store it in the refrigerator, and then bake it before serving. I love dishes like this for holiday entertainment… they make life so easy! You can even prepare the sauce in advance, then simply add the pasta before it's ready to serve. This would make a great dinner party with a salad and some bread.
<! - Composite Start ->
<! - Kết thúc tổng hợp ->