News
Headless state: Political vacuum haunts Sri Lanka as crisis deepens
NEW DELHI: After a dramatic midnight escape to the Maldives, the President of Sri Lanka Gotabaya Rajapaksa is planning to seek temporary refuge in Singapore with family members. Britain could fly to the South Asian country as early as midnight.
In Singapore, Gotabaya is expected to step down as President and pave the way for a successor who will inherit the financially ailing economy. The Sri Lankan Parliament will elect a new full-time president on July 20.
And now, Prime Minister Ranil Wickremesinghe has been appointed acting president and is facing the wrath of thousands of protesters, who blame the government (especially Rajapaksas) for pushing the country into economic turmoil.
Wickremesinghe imposed a state of emergency after claiming responsibility and asked the armed forces to bring the situation in the country under control.
Early this morning, PM Wickremesinghe held an important meeting with members of the cabinet and instructed President Mahinda Yapa Abeywardena to nominate a prime minister acceptable to both the government and the opposition.
During the meeting, opposition leaders said they wanted Wickremesinghe to step down as Prime Minister before Gotabaya stepped down as President.
Wickremesinghe has said he is ready to step down but wants to form an all-party interim government before doing so.
Sri Lankan lawmakers are now expected to hold discussions to nominate a new Prime Minister.
But with a prime minister capable of resigning at any moment and a President on the run, Sri Lanka effective without an authoritarian character that people can turn to.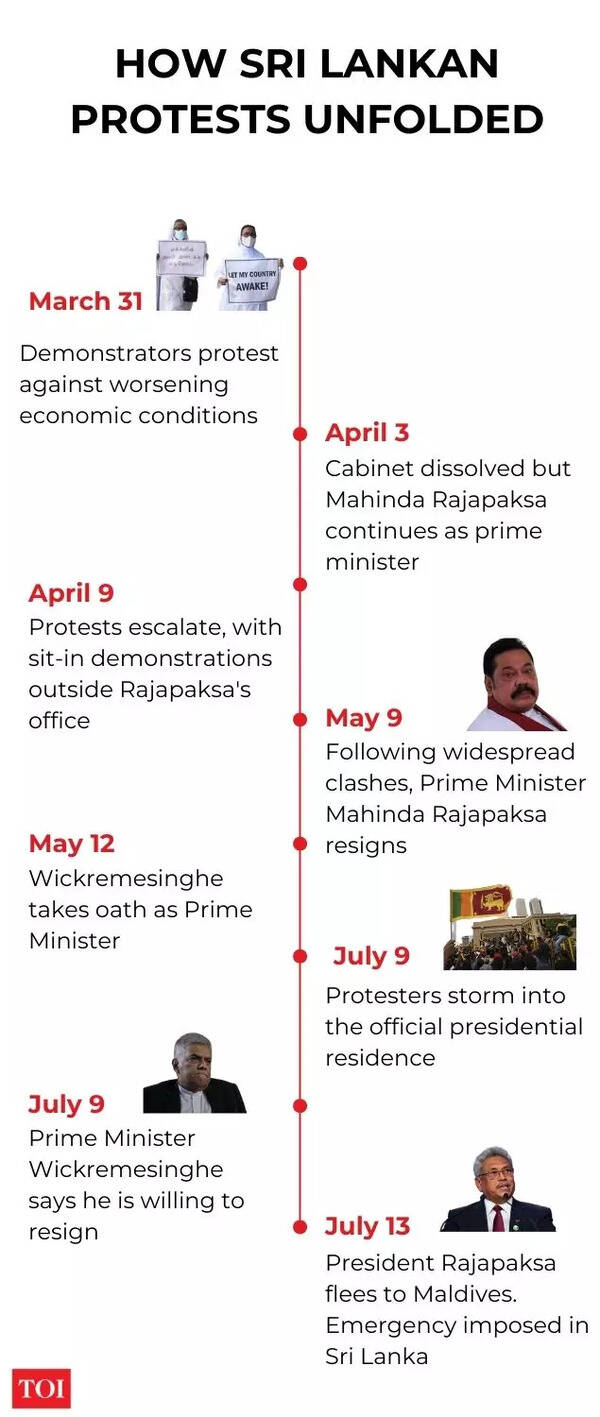 Although the ruling and opposition parties are in a meeting to assemble a leadership that can launch bailout talks with International Monetary Fund (IMF), the political vacuum is certainly jarring. Especially at a time when the country of 22 million people is affected by the crisis, in dire need of reliable leadership.
<! - Composite Start ->
<! - Kết thúc tổng hợp ->