Lifestyle
How to create a morning tea ritual to start the day the right way
As most of you know, we're pretty obsessed with the morning and evening rituals around here. In fact, that's the inspiration behind Wake up In it we explore the simple daily routines of the women we admire most. Lately, I've been thinking a lot about how creating rituals in our lives enhance our experiences. Nowhere is this more true to me than when I greet the day — it's those simple little cues that speak to how I feel, reminding me to be present and acknowledge the moment as sacred. So for today's post on bringing more morning rituals, we teamed up with Bonne Maman to create a conscious morning tea ritual. Their handcrafted herbal teas are so special that they help turn a simple everyday act into something more profound.
There's something so basic about holding a warm cup of tea in your hand, especially during these colder months. The aroma, taste and beauty of organic fruits and flowers in Bonne Maman's loose tea made me feel like a little gift to myself. With my favorite mug in hand, a soothing playlist, and a favorite candle on my desk, repeating these small touches sets the stage for the enjoyment of simple moments. throughout the day. Read on for a few ideas on creating a morning tea ritual that, together with Ricotta and Raspberry Toast, is the perfect way to lift the spirits (for yourself or for those you love) on a special day. winter day.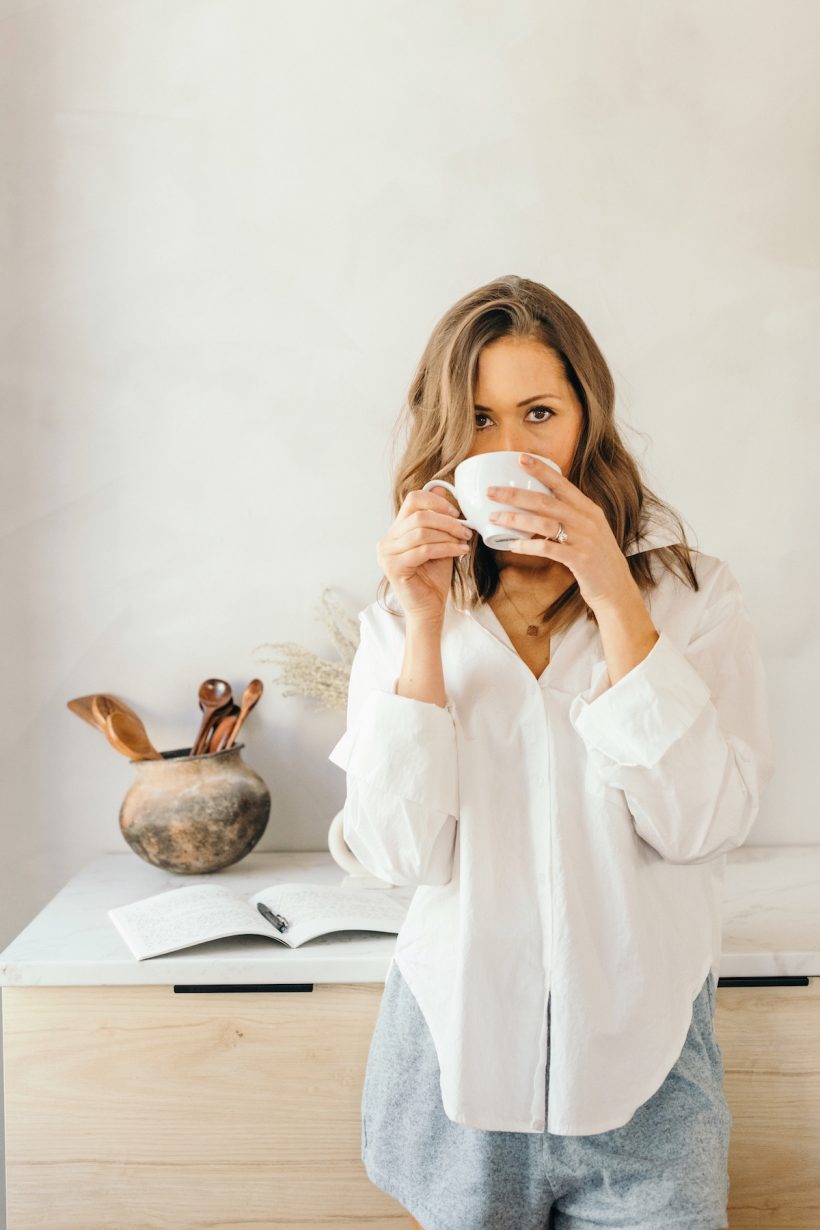 Step 1: Gather a Herbal Tea Library
If you're interested in starting a conscious morning tea ritual of your own, we recommend pouring, sipping, and experimenting with multiple blends to discover flavors. friend enjoy enjoying. This is one of the main reasons we partner with Bonne Maman — each of their handcrafted herbal tea blends is like a personalized gift — like a bouquet of fresh wildflowers or a hand-picked little treasure. Kidneys are only for you and the people you love. Choose from five deliciously balanced blends, each made with organic flowers, fruits and herbs to help balance the soul, creating moments for you to connect with yourself, your loved ones and nature around us. I added a few edible flowers to make it a feast for the eyes.
You can ease into the morning with their Vitality blend with mint, hibiscus, rose hip, licorice and marigold, or set your mind at ease after every sip of the blend Relaxing Contentment Their delicious blend of anise, blackcurrant, perilla and marshmallow—and all made with organic tea, non-GMO, caffeine-free, with no added flavorings or flavorings. . There really is a tea for every desired mood and emotion guaranteed to please your senses and warm your heart.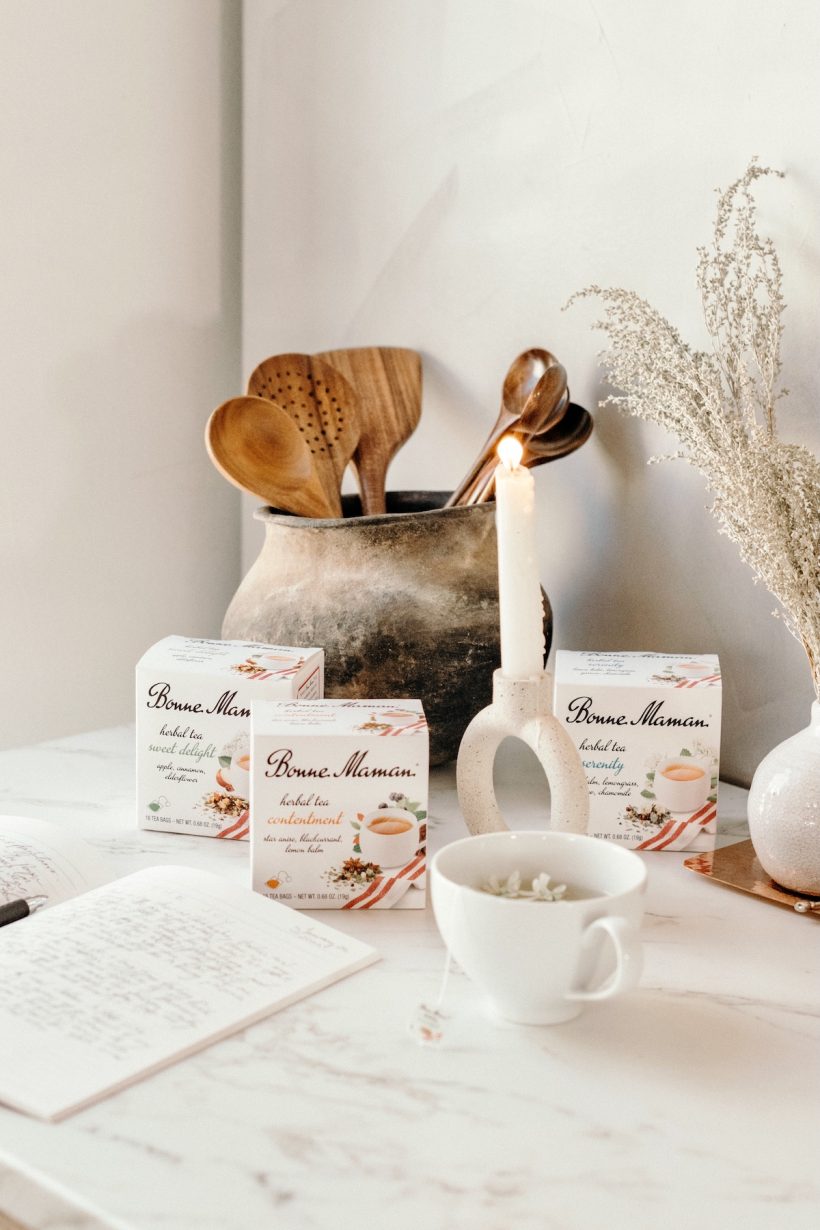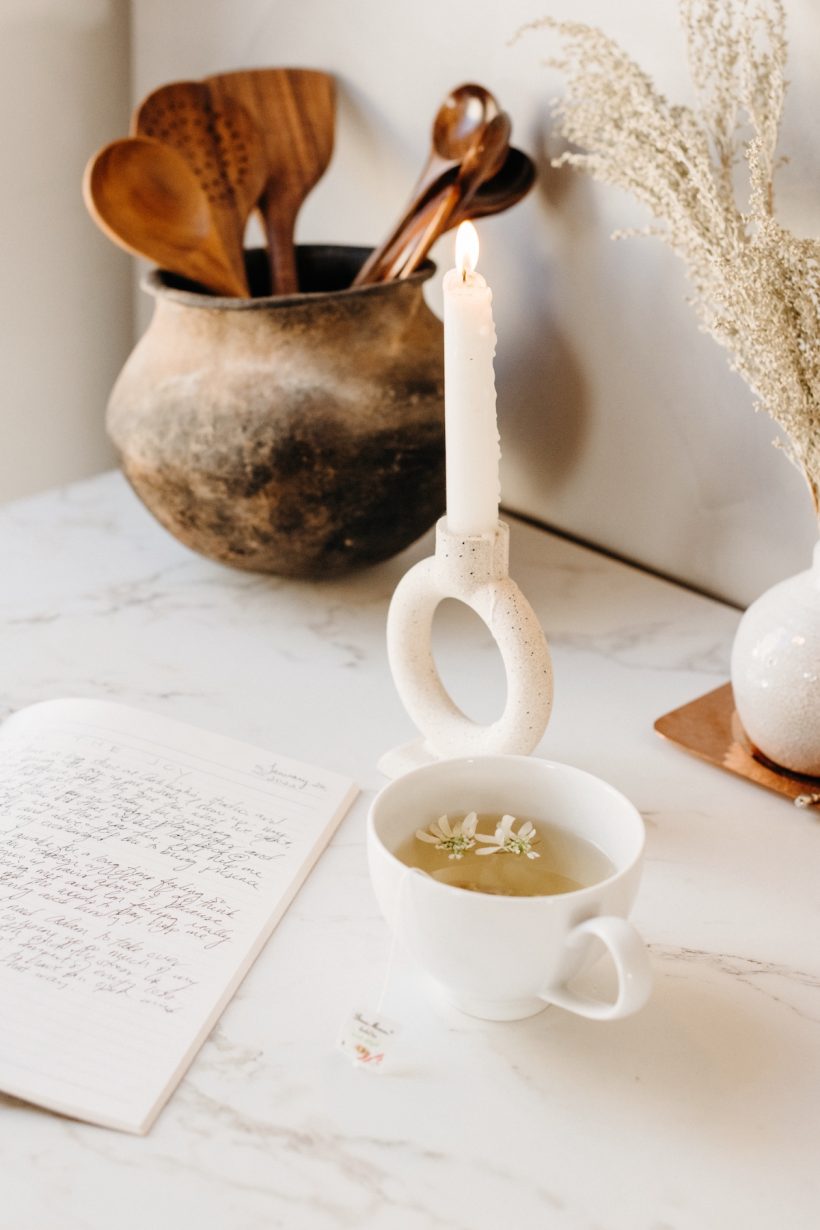 Step 2: Turn it into a mental exercise
Now that you have an inventory of delicious herbal teas, it's time to create your morning tea ritual. This simple mindfulness practice is one small way you can slow down each day and be more present. Take your time to choose a tea that speaks to your happy feelings that morning: How are you feeling? What do you want to achieve today? Close your eyes, enjoy the aroma of each blend and see which one you smoke. Once you've chosen your blend, pour boiling water into your mug or teapot and watch the tea leaves unfold, feeling the steam hit your skin as it infuses. You'll know the right time to pour freshly brewed tea into your favorite cup.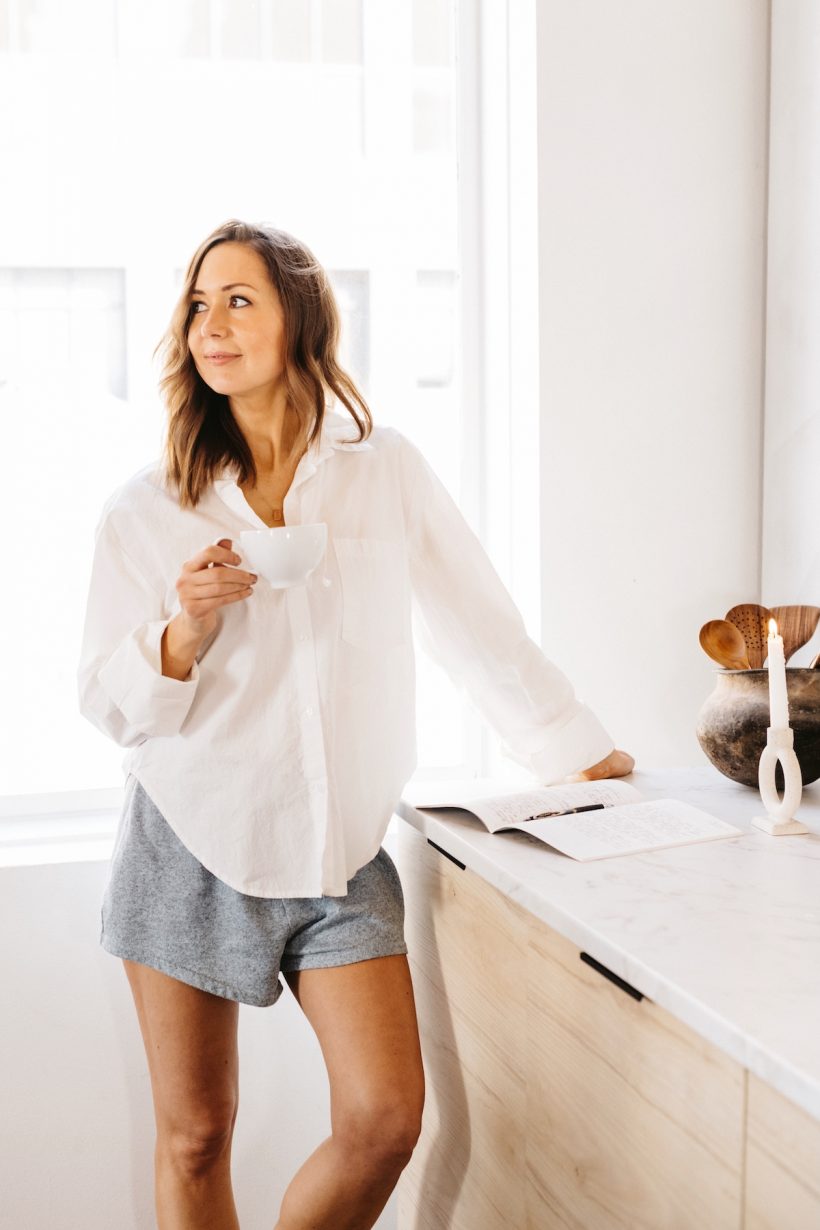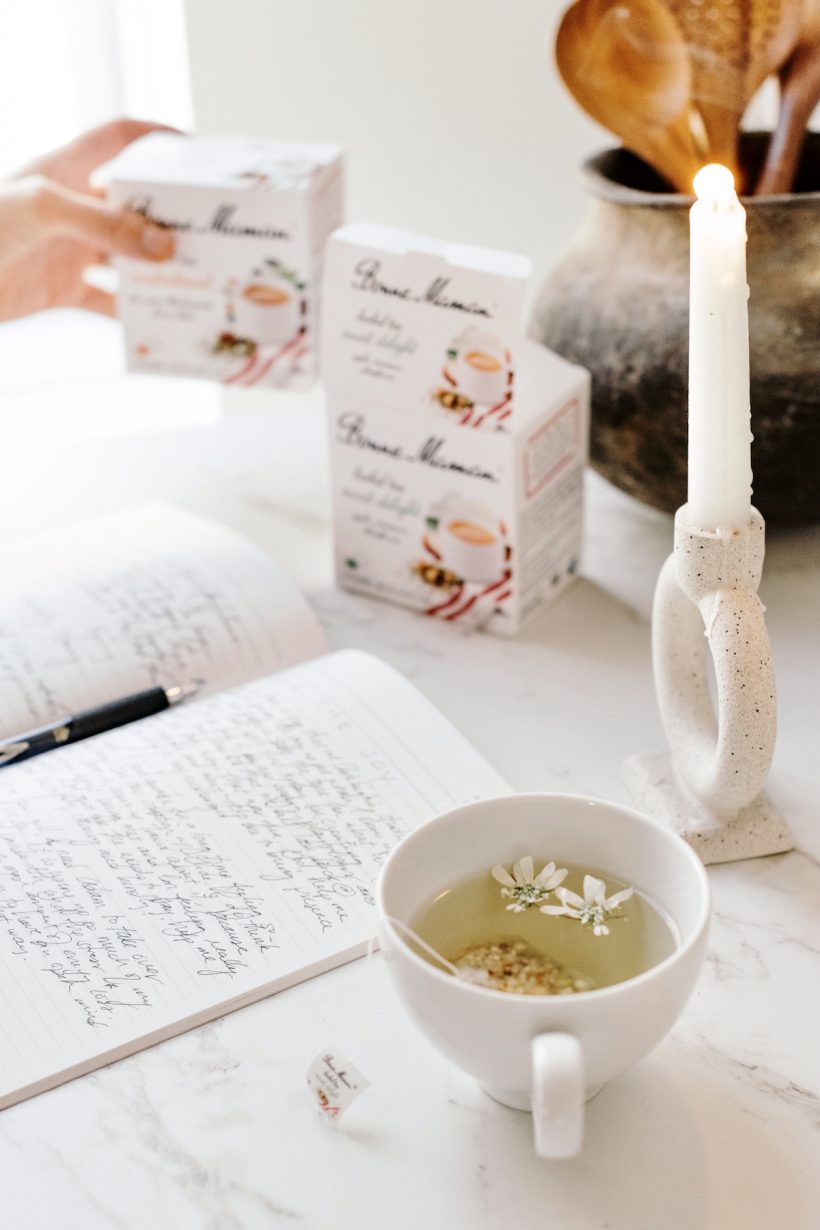 Step 3: Sip, Breathe and Enjoy
Tea is not only a drink but also a way to replenish and connect, so don't rush it. This is your , so take five, 10, or even 15 minutes to enjoy this practice without being distracted or demanding by the outside world. Resist the urge to look at your phone, instead, find a spot near a window and look outside, enjoy some quiet time, take a deep breath, read some poetry, write a tri-list. grace, dream, and actually sip every sip because once you open that phone you will fulfill everyone else's request. For now, this time is yours, so make it worth it.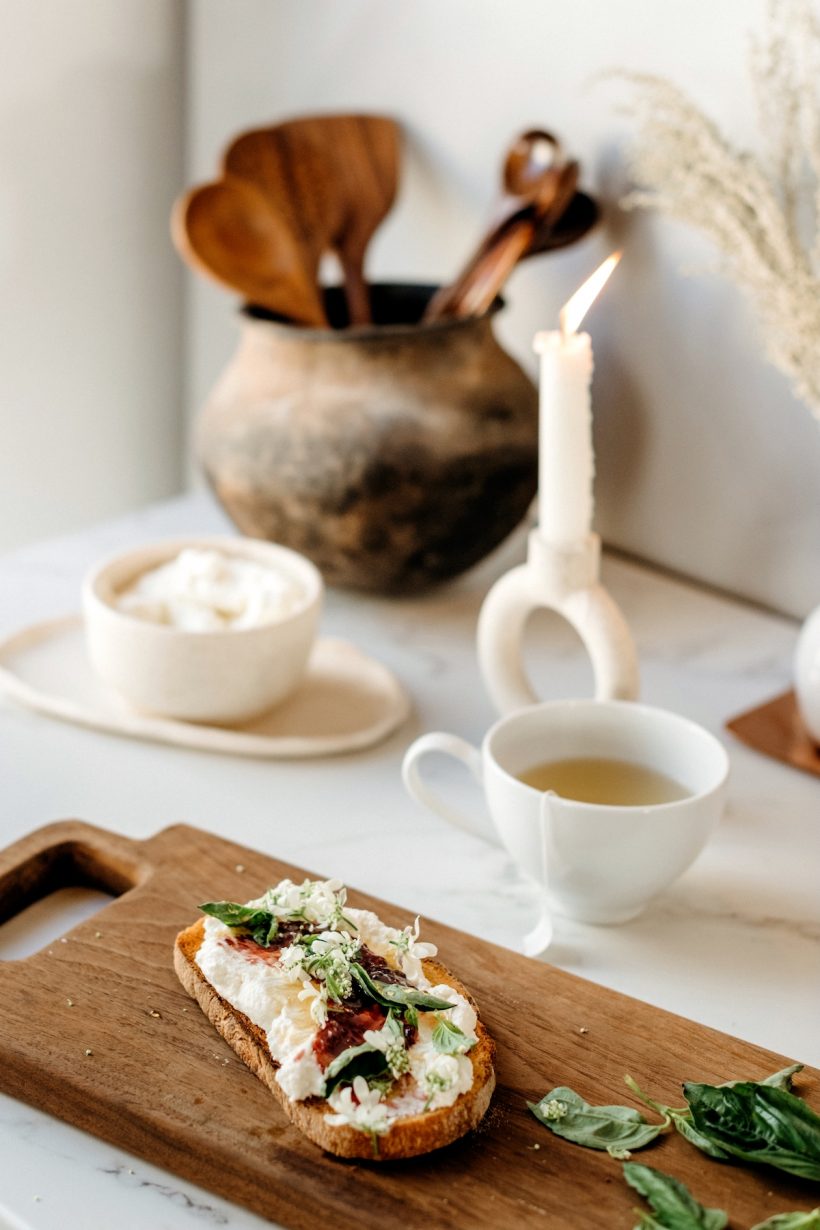 Step 4: Pair your tea with Ricotta and raspberry toast
Ricotta cream topped with delicious raspberries, all spread on crispy sourdough toast… it's basically the best piece of toast you can imagine. This Ricotta and Raspberry Toast is special enough for a weekend brunch with friends, but I can't think of a better way to enhance an ordinary weekday morning — it's simple enough to start anytime. any. Beautiful and delicious at the same time, this toast is a feast for the senses and the perfect accompaniment to any Bonne Maman herbal tea. Bonne Maman uses age-old traditional French recipes with the finest quality fruit and natural ingredients for a truly homemade taste, just the way we like it!
Here's how to do it:
In a small bowl, combine a tablespoon of whole ricotta milk with some honey and mix well.
Bake a piece of sourdough (or gluten-free bread) until crisp.
Top the toast with a layer of honeyed ricotta, then top with some Bonne Maman Raspberry Preserves. Use the back of a spatula to lightly spread the ricotta.
Top with fresh basil or mint leaves and a dash of sea salt. Scent!
<! - Composite Start ->
<! - Kết thúc tổng hợp ->