News
Indigenous women's work to preserve traditional knowledge celebrated on International Day |
His call comes in a message to mark International Day of Indigenous Peoples of the World, is observed every year on 9 August.
This year, the focus is on the role of indigenous women in preserving and passing on traditional knowledge.
Culture Champion
"Indigenous women are holders of knowledge of traditional food and medicine systems. They are champions of the local language and culture. They protect the environment and the human rights of indigenous peopleMr. Guterres said.
"To build an equitable and sustainable future that leaves no one behind, we must strengthen the voices of indigenous women."
The head of the United Nations said that traditional indigenous knowledge can provide solutions to many common global challenges, recalling his recent visit to Suriname, where he learned how communities are protecting the rainforest and its rich biodiversity.
Mr. Guterres called on countries to implement the landmark United Nations declaration on the rights of indigenous peoples, and to promote traditional indigenous knowledge for the benefit of all.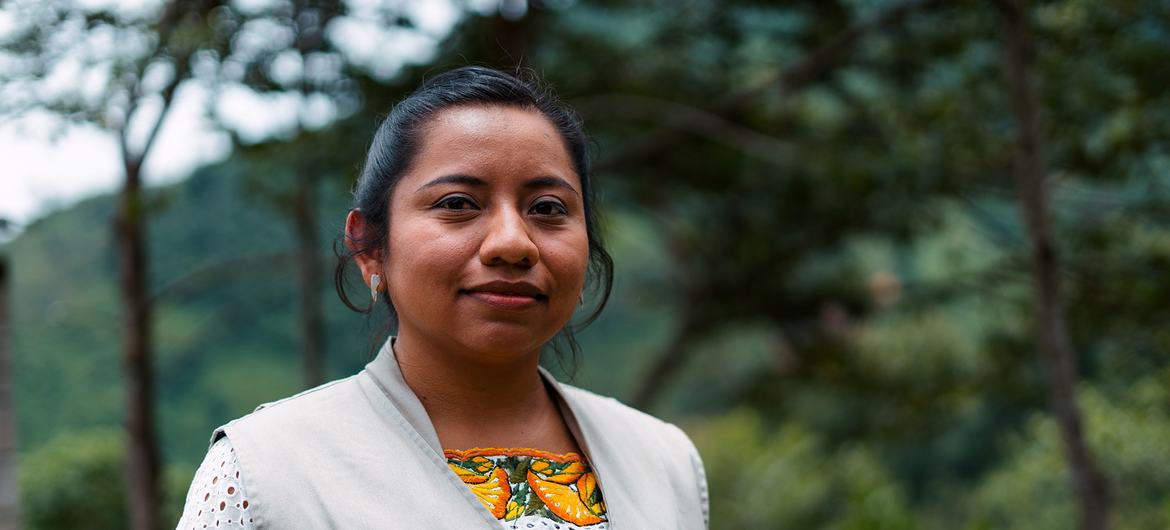 WFP / Nelson Pacheco
Agronomist Deborah Suc, a member of the Poqomchi community, works for the World Food Program (WFP) in Guatemala.
'We're all the same'
In connection with International Day, the World Food Program (WFP) was Highlight contributions of a number of employees from indigenous communities.
Deborah Suc, an agronomist from Guatemala, was the first woman from the Poqomchi ethnic group to graduate from college.
Suc works as a WFP field technician in the city of San Cristóbal, in the Alta Verapaz neighborhood in north-central Guatemala.
She supports the implementation of resilience activities in Poqomchi and Q'eqchi' indigenous communities to reduce poverty and hunger. Her work involves organizing seminars, leading meetings or visiting families in their homes.
"When the women saw me driving and I came out in a suit, they were surprised and said, 'We know you speak Poqomchí, but We didn't know you were one of us. ' I told them that we are all the same and that we all can do different things".
Ms. Suc's treatment in San Cristóbal was a far cry from her experience at a university a few light years away, where some would make rough jokes at her expense.
Proud and prejudice
Unfortunately, the discrimination didn't end when she received her master's degree.
"When I went to certain places in my suit, they stared at me with disdain. Once, while I was waiting to start a workshop at a government organization related to education, someone came to me to give me dirty dishes because he thinks I'm the cleaner. He was very surprised when he heard that I would create conditions to open a workshop," she recalled.
"In the past, I was influenced by how they saw me, but now I don't take the time to notice it because I feel so proud of who I amof the mother and father that I have, of the person I am now".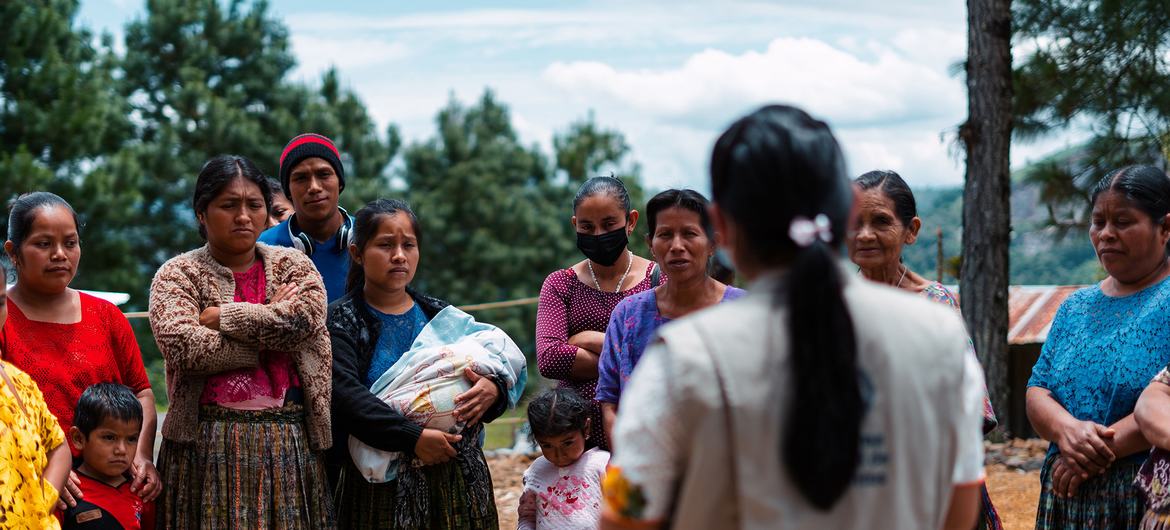 WFP / Nelson Pacheco
Guatemala. WFP Staff Deborah Suc International Day of Indigenous Peoples World
Respect all
She, Suc has always worked outside of her city, but now that she is back in San Cristóbal, she says "it's gratifying to work for my people". She also prides herself on being an inspiration to her community.
"Nothing makes me happier know that I can inspire others and say, 'Look, if we didn't have a learning opportunity, now with these training you're going to have other skills, you're going to learn other things,'" she said.
WFP asked Ms. Suc what she would like her colleagues to learn on International Day.
She said she wanted them to know that indigenous people have principles and values, and that they have a lot of respect for nature, which means respect for people.
"I want them to know that we respect the value of words, we have a lot of cultural values ​​and we are people who like to get ahead," she replied.
"Also, many of the negative things being said about the indigenous people are incorrect. The problem is, We didn't have a chancebut when we have them, we can do a lot of things. "
<! - Composite Start ->
<! - Kết thúc tổng hợp ->