Game
Japan Leaderboard: Dragon Ball: Breakers push through the top 10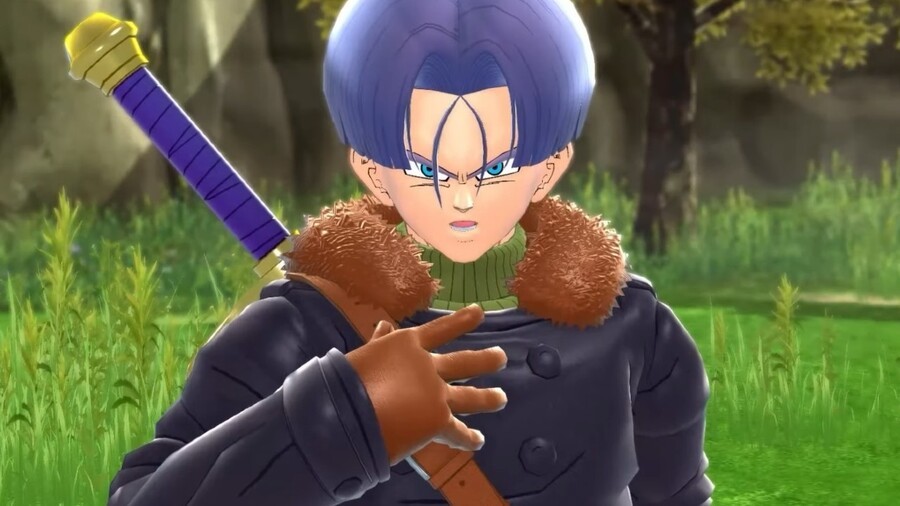 Famitsu Japan's weekly chart shows little sign of change this week, especially at the top. For the first time since its release, Splatoon 3 has dropped below 100k in sales, on sale only (big airline quotes here) 97,071 pieces for the week of October 10-16.
NieR: Automata The End of YoRHa Edition remained stable, down only one level, although it fell below 10k sold units. The only other game that sold over 10k, and barely, is Dragon Quest X Offline on Switch.
Also only one new entry in this week's top 10 – Dragon Ball: The Breakers. This asymmetrical action game marks the beginning of the usual Dragon Ball video game formula, and it's no surprise to find it among the week's best-selling games on the IP scale. However, we suspect that digital sales have grown much stronger for this online multiplayer game.
Switching games accounted for nine of the top ten this week, so let's take a look at what drove down software sales during a relatively quiet week:
[NSW] Splatoon 3 (Nintendo, September 22, 22) – 97,071 (3.118,118)
[NSW] Dragon Quest X: Rise of the Five Tribes Offline (Square Enix, September 15, 22) – 11,1145 (199,927)
[NSW] NieR: Automata The End of YoRHa Edition (Square Enix, 10/06/22) – 9,672 (39,890)
[NSW] Mario Kart 8 Deluxe (Nintendo, 4/28/17) – 7,337 (4,873,017)
[NSW] Minecraft (Microsoft, 6/21/18) – 6,941 (2,821,843)
[NSW] Taiko no Tatsujin: Rhythm Festival (Bandai Namco22/09/22) – 5,685 (52,358)
[NSW] Dragon Ball: The Breakers (Bandai Namco, 10/13/22) – 5,312 (New)
[NSW] Nintendo Switch Sports (Nintendo, 4/29/22) – 4,609 (754,799)
[NSW] Super Smash Bros. (Nintendo, 12/07/18) – 3,856 (4,992,703)
[PS4] Dragon Quest X: Rise of the Five Tribes Offline (Square Enix, September 15, 22) – 3,697 (70,841)
---
However, hardware sales did pick up a bit. The PlayStation 5 has seen a significant increase in sales, with 18,691 units shipped in the past week – an improvement over the previous week's numbers. The only console before it – you guessed it – Switch OLED, with 24,229 units sold. The regular ol' Switch is right behind the big white tower, and the Xbox Series S has had a significant upswing after a steep drop last week – but the Series X is still under 500 units this week. The Switch Lite has also dropped a bit more in numbers.
OLED Model Switch – 24,229 (2,786,690)
PlayStation 5 – 18,691 (1,723,499)
Conversion – 17,610 (18,781,043)
Xbox Series S – 3,082 (203,243)
PlayStation 5 Digital Edition – 1,606 (275,623)
Switch Lite – 1,490 (4,901,174)
Xbox Series X – 469 (164,596)
New 2DS LL (2DS included) – 113 (1,188,975)
PlayStation 4 – 11 (7,819,919)
So next week, Mario + Rabbids Sparks of Hope There will be disputes, but where do you think it will take place?
Share your usual thoughts on Japan's weekly rankings in the comments section below!