Lifestyle
Kale Citrus Salad is a winter lunch you'll want to eat all year long
As you sink deep into the Midwest winter, you learn to make your own sunshine. And for me, sunshine has entered my life in the form of sweet winter citrus. Back home in Texas, we go through a bag of clementine every day thanks to my mom. My dad loves a glass of his classic orange juice every morning. And my brother lives for the grapefruit slices. You could say that in our family we have a thing for citrus. And of course, when I discovered sumo oranges this winter for the first time (I know, how did I go this long without them?!), my obsession with berries The water is only growing. In an effort to find more ways to get all of my winter citrus, I thought it was time to upgrade my lunch routine with this wonderful sunny kale salad.
When done right, kale salad can be one of my favorite meals. It's everything textured and hearty on one plate. And I love that I can make a big batch of kale salad on Monday and it still tastes good on Wednesday. That's the magic of kale. So what makes this citrus kale salad so special? Let's dive in.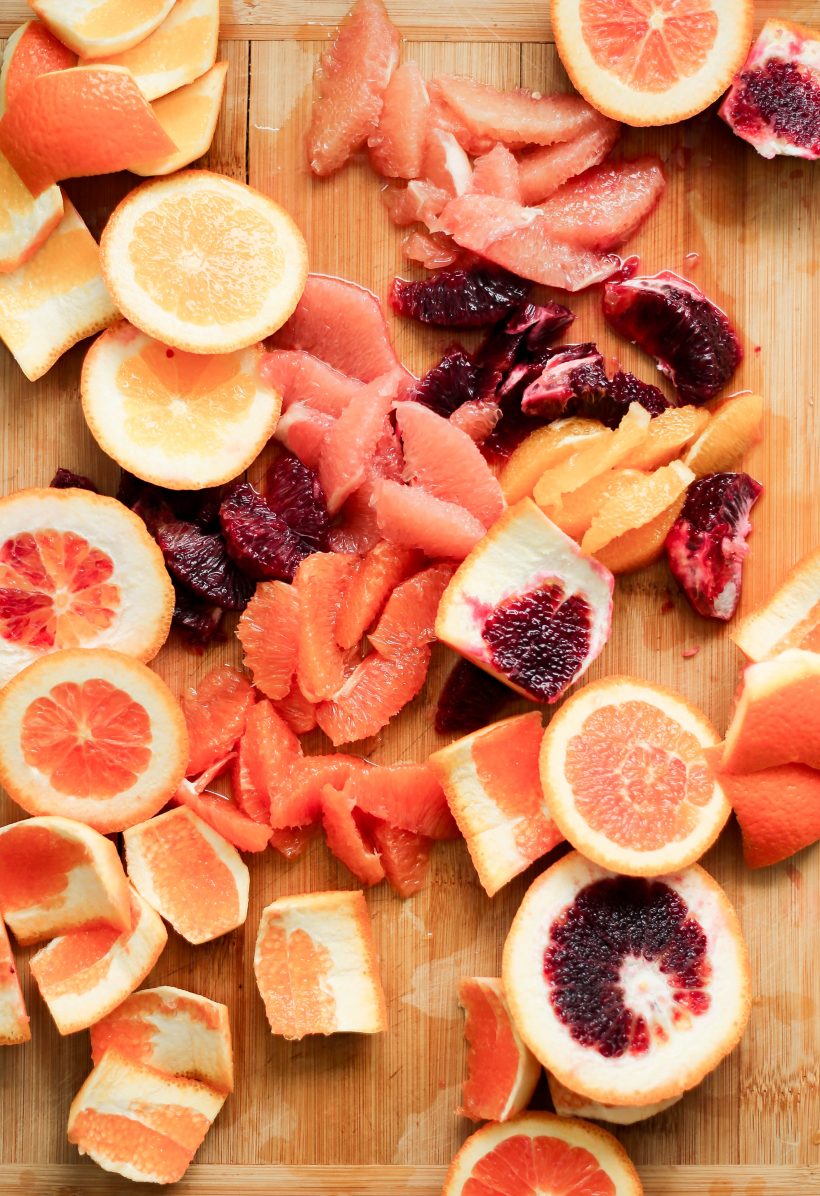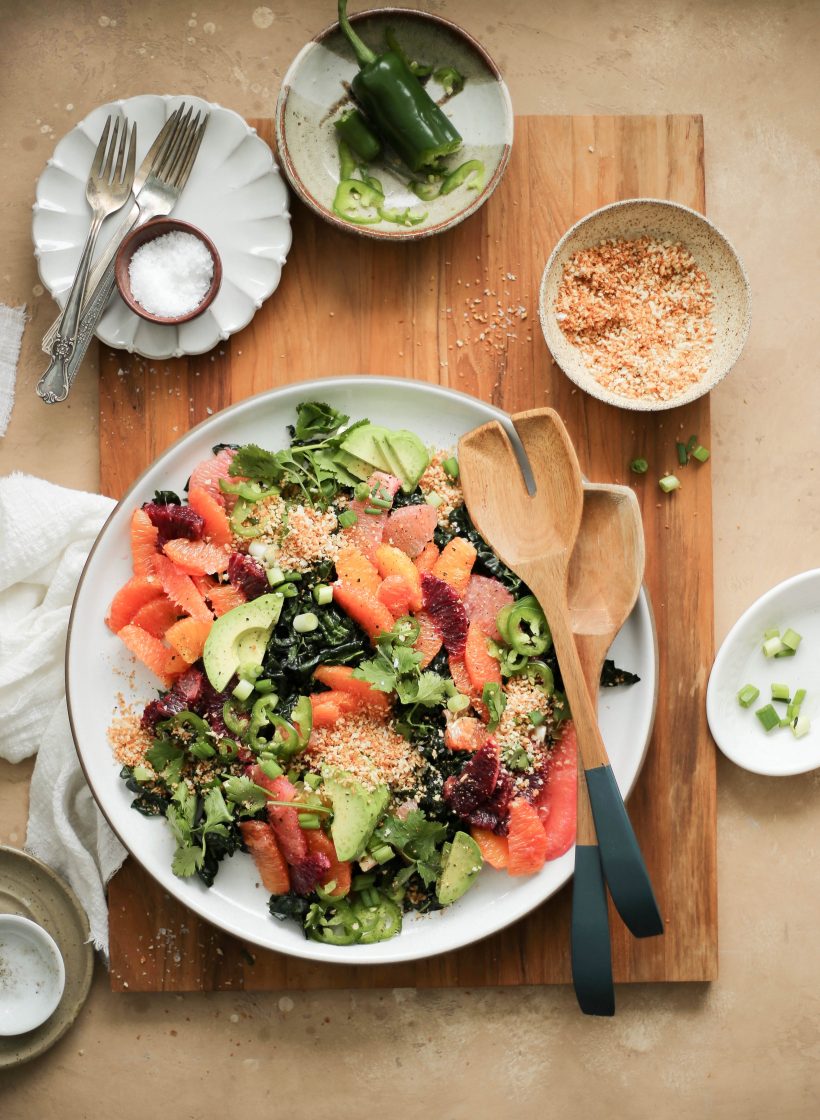 I have a rule when it comes to salads. Textures, textures, and more textures. Otherwise, the salad is just a bowl of leaves. And that doesn't quite work for me. For this salad, the star is clearly heaps of citrus segments.
How do I get perfectly segmented oranges like in a restaurant?
The key to making citrus shiny is to slice and cut it properly. Step by step, first cut the top and bottom of the orange so that you have two flat sides. Place the orange on a cutting board so that it is flat, then run the knife from top to bottom, around the edge, and cut between the fruit and the thick skin. Basically, you want to get rid of as many white feet as possible. Then, using a paring knife, cut clean segments using the white tip segments as your guide. It's much easier when you butcher a few oranges. If you like visualization, here's a great step-by-step example.
What are you going to do with all the peels and leftover fruit that are cut off? First, squeeze out any remaining juice from the citrus peels and cores. You'll use some in the sauce and the rest is delicious for an afternoon drink. You can also use the peel to make homemade cleaners if you want to get crafty!
For the rest of the salad, I like to use all the other great textures and flavors that would pair well with citrus.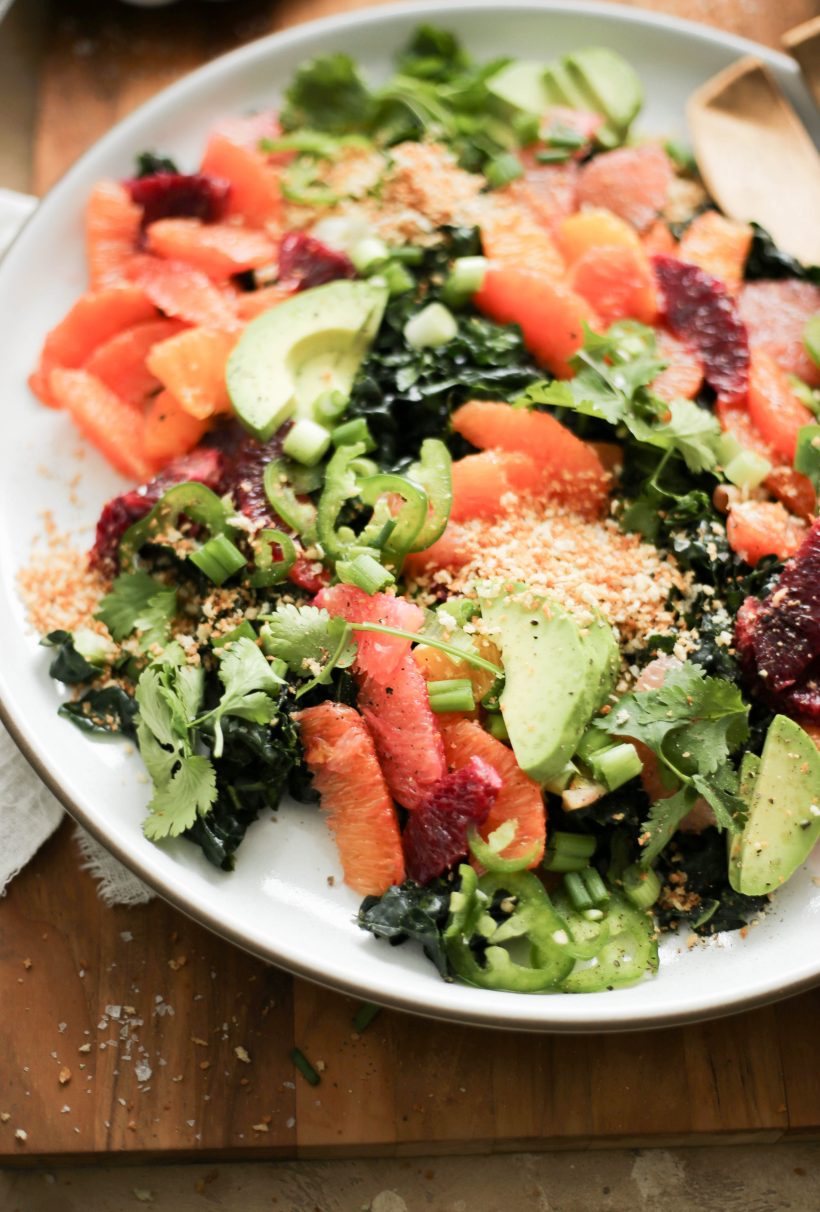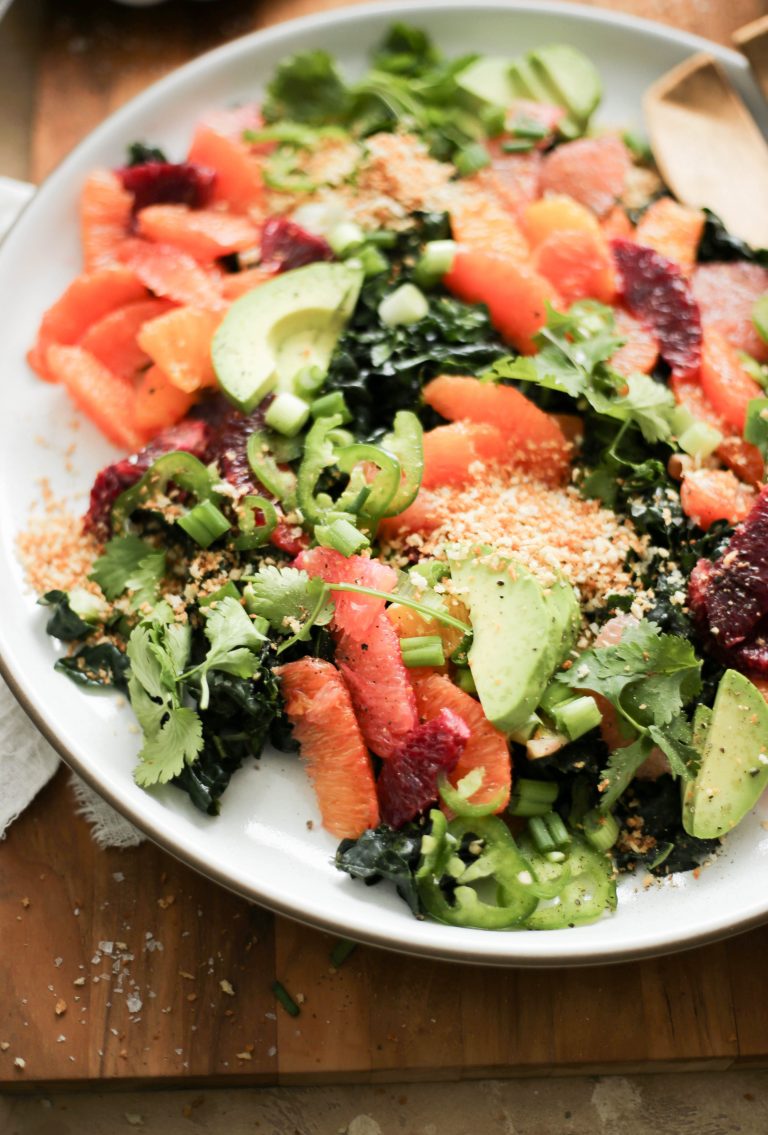 Breadcrumbs are better than Croutons
Hot, but the croutons are overrated. I'm officially a member of the team and now have a permanent box of panko in my pantry. Especially for this salad, I love the crunchiness in every bite. To toast the breadcrumbs, simply put a little oil in a large skillet over medium heat. Place your panko breadcrumbs in the pan and stir for a few minutes until they turn golden brown. Be careful not to overcook your breadcrumbs!
Breadcrumbs also take any caesar salad to the next level. Just say.
Record every taste
Just like the recipe for a delicious salad dressing, the checklist for a good salad is something you need to keep in mind.
You'll need your base, something crunchy, something creamy, something acidic, and something sweet. And in this case, something also spicy. I find that this really makes the salad interesting and delicious, and creates a variety of flavors that make the plate interesting. Here, we use kale as our base. (Note: Be sure to massage your kale. Camille shows exactly how here!) After the kale, breadcrumbs add a crunch, the butter brings our creamy, citrus flavors to a splash. The bite is bright and acidic, and our tahini-based sauce (with honey!) balances it all out with a hint of sweetness. I also used Thai peppers and jalapeños to add a bit of ice, but you can leave them out if you don't want them to be too spicy. Everything good is in this kale salad. Don't be surprised if you complete the entire batch in one go!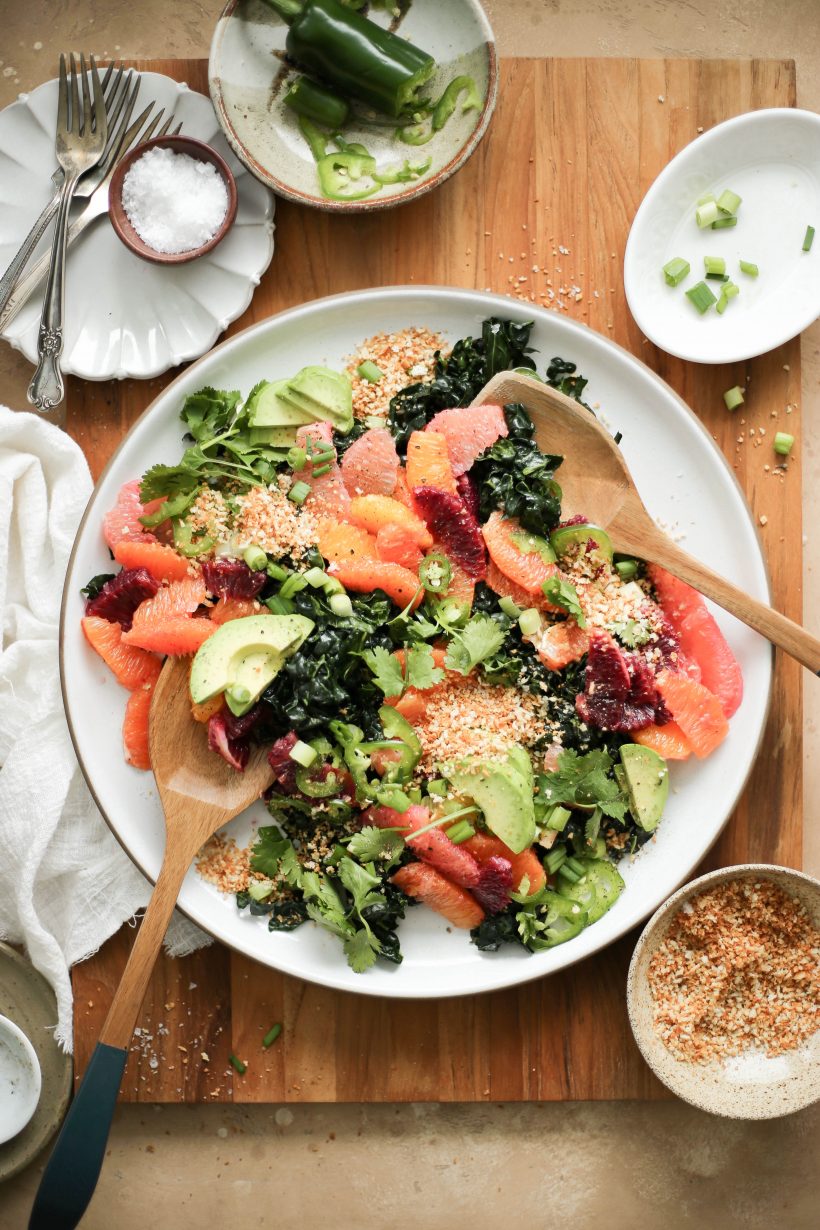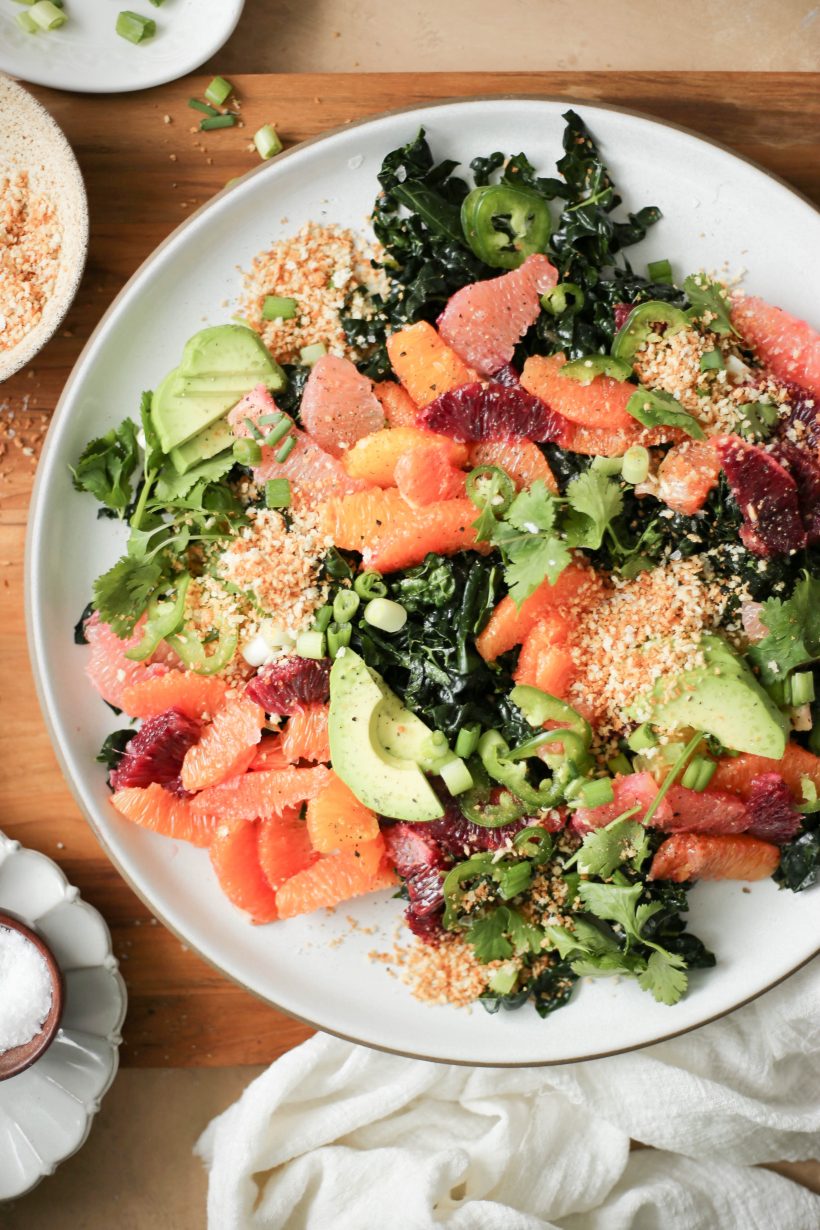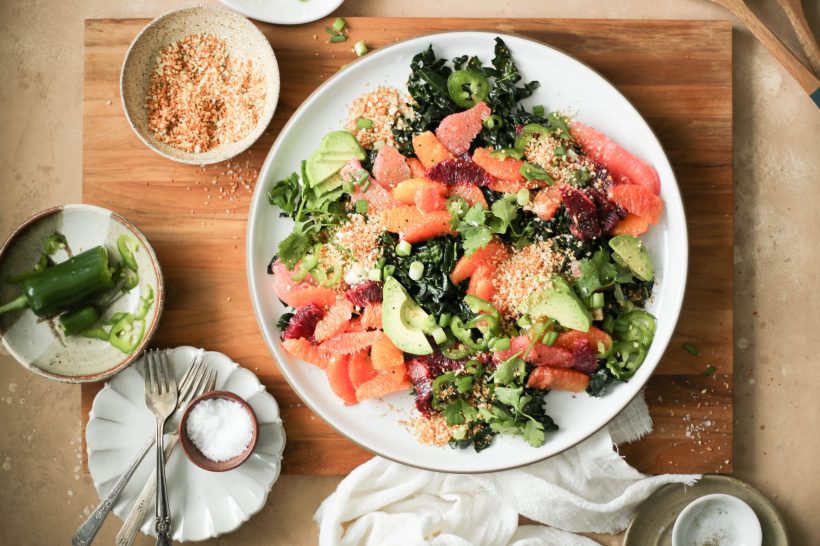 Does this kale salad make you swoon? Let us know what you (and foodies) think in the comments!
<! - Composite Start ->
<! - Kết thúc tổng hợp ->