Game
Live a live remake event unveiling four new trailers and in-game scenes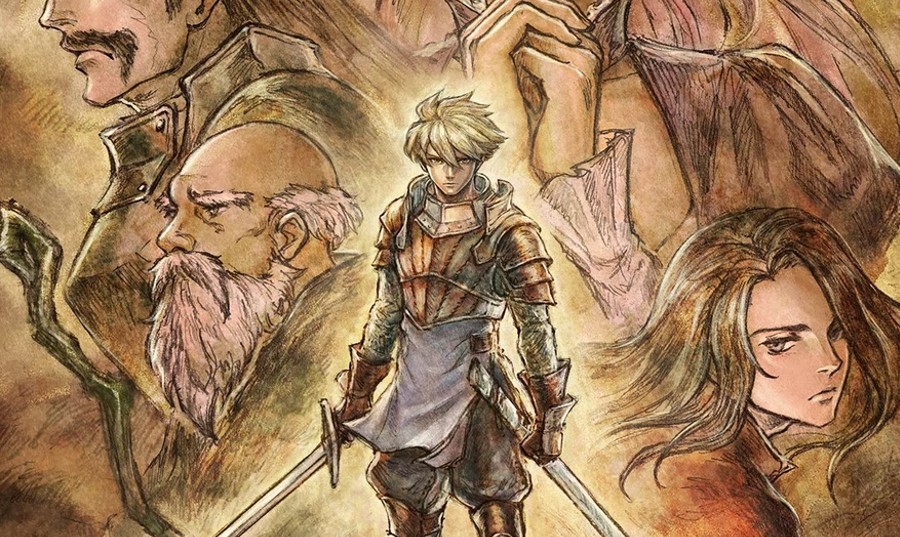 We have a lot of new bonuses Live A Live News! The upcoming Square Enix remake of the Super Famicom RPG received a live stream today, starring the original director and producer of the remake, Takashi Tokita, and Legendary composer of the original, Yoko Shimomura. And in that stream, we have several new trailers, each one of four different time periods.
We have seen Prehistoric China and Empire, so these next four games will be very new to those unfamiliar with the game. One thing to say, however, is that they all look amazing. Thanks to Square Enix Asia for posting the trailers in English!
Wild West
This script stars a character known only as Sundown, or The Sundown Kid, and it's likely set in the 1880s. And oh my god, if Clint Eastwood ever played the lead role. in an RPG, this is it. And it looks like there will be some chance for a good old fashioned showdown.
Medieval times
Set in the Middle Ages, you control Oersted, a knight (and unsung protagonist) on a mission to save princes. He joined up with three others to save his betrothed but was ultimately deceived by her kidnapper – the Demon King. This one looks most like a traditional RPG, but it's also the eighth chapter you can play. You must defeat all seven others before unlocking this one.
Near future
Motorcycle! Robots! Realistic roads! SUNGLASSES! If this is the near future of 1994, then why don't we live like this now? Starring Akira (yes), a teenage orphan boy who lives with his older sister, you'll need to find out why a gang kidnaps people. There are shiny 3D robots and lots of close-ups of the eyes, so this feels like a really cool pixel interactive mech or cartoon.
Twilight of Edo Japan
As a trainee ninja, Oboro-maru can progress in his scenario in two different ways – the traditional RPG fighting way or by sneaking around. He has to rescue someone of political importance despite his inexperience, but desperate times, hey? Whether you choose stealth or combat, it won't stop you from getting experience points, which makes both options sound pretty appealing.
---
During the live stream, those present also introduced the game's brand new soundtrack. Yoko Shimomura personally oversaw the rearrangement, and the CD came out on July 27 – just a few days after the game.
There was also a decent gameplay segment during the Today's demo broadcast (no trailer during streaming) Edo Japan.
The current day starts around 58:17 with a fighting game style select screen. This chapter is all about fighting, with no exploration in between, as you fight as wrestler Masaru Takahara to become the strongest boxer in the world.
Twilight in Edo Japan begins around 1:07:15and in nearly 30 minutes of footage, we get to see the beautiful Edo period presented in HD-2D and the different ways Oboro can sneak and evade his opponents.
You can watch the full event below. The live stream is entirely in Japanese with no subtitles, but there's more than enough enthusiasm and visuals to keep you energized for this upcoming release. The game releases July 22 on Switch, so find out where you can pre-order your copy here:
Share your thoughts on the Live A Live remake with us in the comments!
<! - Composite Start ->
<! - Kết thúc tổng hợp ->