Sports
LPGA Classic: Stephanie Kyriacou leads in New Jersey after lap 65; America leads 5-1 Curtis Cup | Golf News
Australia's Stephanie Kyriacou led Frida Kinhult by one shot after the first round; England's Jodi Ewart Shadoff led three times; England and Ireland beat the United States 5-1 after the first day of the Curtis Cup; watch monday on Sky Sports Golf from 3pm via red button
Last Updated: 11/06/22 7:47 am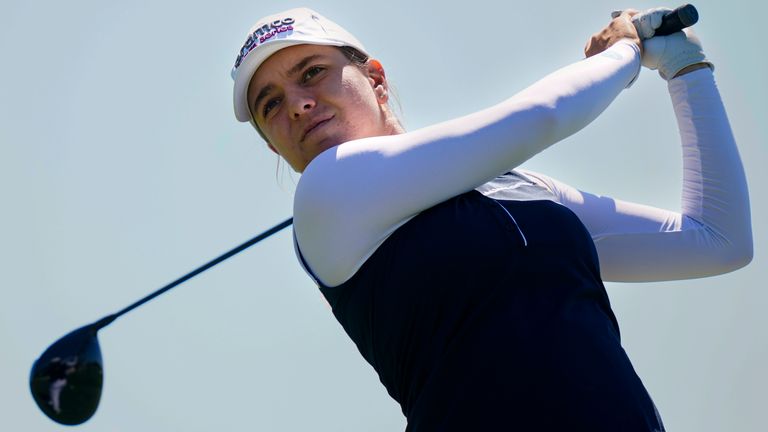 Australian rookie Stephanie Kyriacou shot a point six under 65 on Friday to lead round one at the ShopRite LPGA Classic.
The 21-year-old, a two-time winner of the Ladies' European Tour, set off at 7:15 a.m. in the first group of the day at the Seaview Hotel and Golf Club in New Jersey, before the wind blew. Strongly began to blow away Reeds Bay .
Kyriacou leads Sweden's Frida Kinhult by one shot, with England's Jodi Ewart Shadoff two shots further than the bottom three.
Kyriacou, who has missed all of her last three events and has never finished higher than 13th on the tour, registered for her lowest-ever LPGA Tour round. she.
"I just had a three-week break, so I thought it might be possible to take some time off, do some work and then become a little more confident," Kyriacou said.
"But I don't know, I really didn't make a mistake. When I missed the green, I did up and down. It was fun playing today."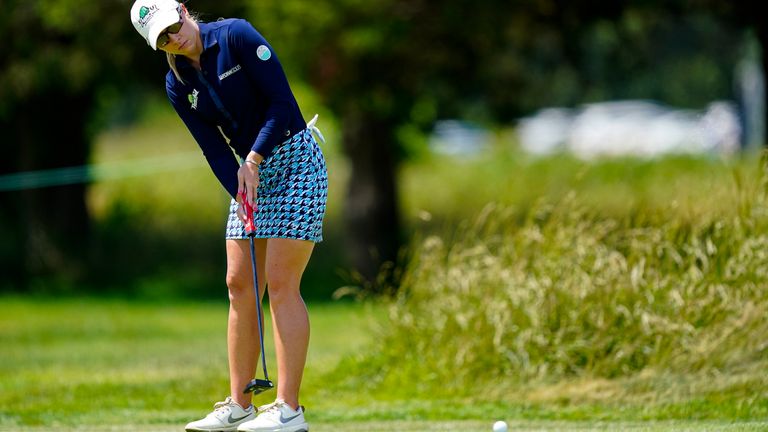 Kinhult, a 22-year-old former Florida State player, is also looking for victory on his maiden tour. Playing back nine first, she sat down one side through the break before an eventful number nine match.
She made three birdies in a four-hole gap from the second through the fifth, then hit a bogey again on the sixth.
Kinhult limited his round to an eagle on the par-5 fifth hole. Her second shot from 230 yards landed within 13 feet of the trophy, and she sank the eagle putt.
England and Ireland watch in the Curtis Cup
Rachel Heck, Rachel Kuehn and Amari Avery each won two games to give the United States a 5-1 lead over England and Ireland in the Curtis Cup.
Heck and Kuehn teamed up to beat Hannah Darling and Annabell Fuller by 1 in four-morning ball games at Merion Golf Club.
In the afternoon quarterfinals, Kuehn and Avery topped Caley McGinty and Emily Price 3 & 2, and Heck and Rose Zhang beat Charlotte Heath and Amelia Williamson 4 & 2.
In the morning, Avery and Megha Ganne beat McGinty and Lauren Walsh 3 & 2.
Jensen Castle and Latanna Stone also won the afternoon quarterfinals for the USA, beating Darling and Louise Duncan 5 & 3.
GB&I took their only point in the morning as Duncan and Charlotte Heath beat Zhang and Emilia Migliaccio 2 & 1.
"We are not feeling too depressed and we are looking for the big day tomorrow [Saturday] and hope to come back and fight well for the singles on Sunday," Duncan said.
Watch Curtis Cup Monday live coverage live on Sky Sports Golf on Saturday from 3pm – via the red button

Get the best prices and book a round at one of 1,700 courses across the UK and Ireland