Tech
Microsoft launches 'Defender' online security tool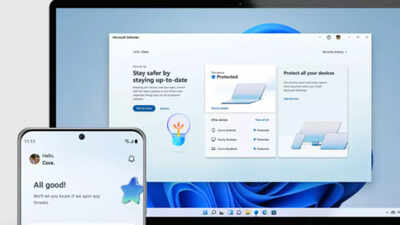 Microsoft introduced a new one Defender Online security tool For personal. The tool has been rolled out to Microsoft 365 Personal and Family subscribers. With the new Protection toolMicrosoft claims to provide "ongoing anti-virus and anti-phishing protection" for users' data and devices.
Microsoft says that the new online security tools built on Microsoft Defender for Endpoint technology. This is the latest member of the Microsoft Defender family of solutions and extends the protection already built into Windows Security.
According to the Redmond-based tech giant, Microsoft Defender will allow users to:
"Manage your security safeguards and see security protections for everyone in your family, from one centralized, easy-to-use dashboard.
See your existing antivirus protection (such as Norton or McAfee). Defender recognizes these protections in the dashboard.
Extends Windows device protections to iOS, Androidand macOS devices for cross-platform malware protection on the devices you and your family use most.
Get instant security alerts, workaround strategies, and expert tips to help secure your data and devices."
Vasu Jakkal, Corporate Vice President, Security, Compliance, Identity and Governance, Microsoft, said in a website post: "To help secure your data and devices, people often use Use multiple security products, with distributed security monitoring and device management. This fragmentation makes it even harder to keep up with growing online threats. We must evolve our security solutions to meet the unique needs of our customers at home and work by combining existing technologies in a new way. That's why we recommend Microsoft Defender to individuals. "
The company also plans to add more security measures in a single dashboard like identity theft protection and secure online connections.
The Microsoft Defender app is available starting today, on Windows, macOS, iOS, and Android.
FOLLOW US ON SOCIAL MEDIA
FacebookTwitterInstagramKOOKS APPYOUTUBE