News
New Zealand: Baby ghost shark discovered off South Island in 'very rare find' | World News
A baby ghost shark has been found by scientists off the east coast of New Zealand's South Island.
The day-old creature, also known as a chimaera, was discovered shortly after hatching at a depth of about 1.2 km (0.7 mi) on Chatham Rise, an area on the ocean floor.
Scientists from the National Institute of Water and Atmospheric Research said the deepwater shark must have been born recently with its belly still full of egg yolks.
Ghost shark embryos develop in follicles placed on the seafloor and eat the yolks until they are ready to hatch.
The team was conducting a trawl survey to estimate hoki populations when they discovered the newborn (newly hatched) animal, which is related to sharks and rays.
Its other names include mouse fish, ghost fish and scorpion fish, according to the Shark Trust.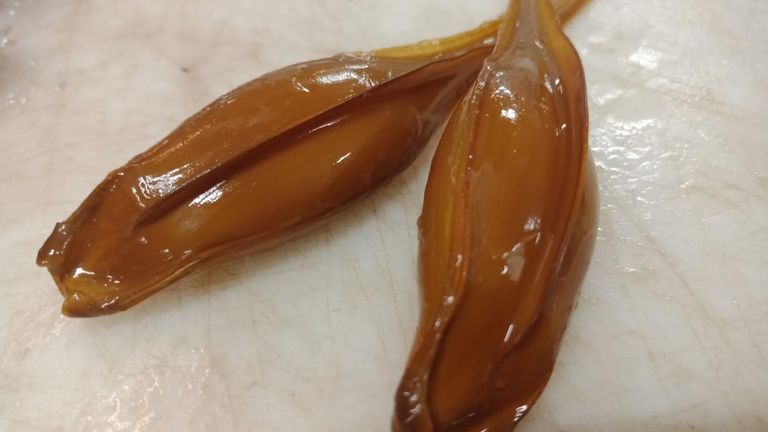 Dr Brit Finucci, a member of the research team, said of the very rare find: "It's amazing. Most deepwater ghost sharks are adult specimens; infants are not infrequently reported. foxes so we know very little about them."
She told the BBC: "Deepwater species in general are hard to find, and like ghost sharks in particular, they tend to be quite confusing.
"So we just don't see them very often."
Young ghost sharks can also change characteristics as they mature.
She said: "Fish can live in very different habitats… they can have different diets, they can even look very different from adults.
"Meeting the young helps us better understand the biology and some of the ecology of the species."
Dr Finucci also said the study will be carried out on baby sharks.
"We're going to take some random genetic and tissue samples," she said.
"We'll then also do a series of morphometric or body measurements, which will also help us assess the species we're looking at."
<! - Composite Start ->
<! - Kết thúc tổng hợp ->