Sports
New Zealand vs England, Rugby World Cup final: Red rose stronger than Black fern and heroism awaits | News about Rugby Union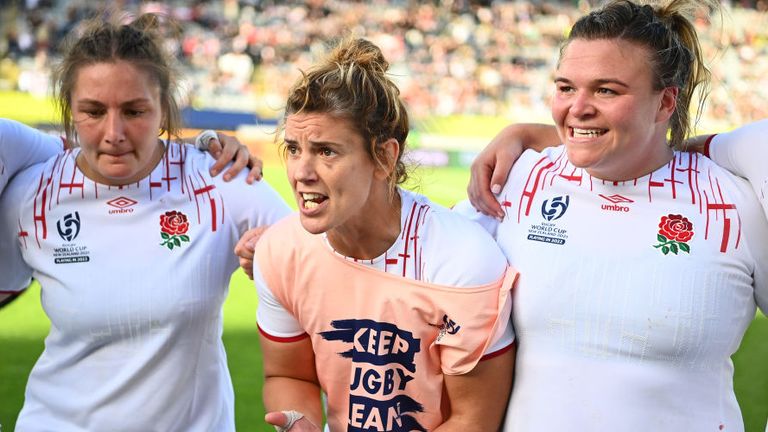 The level of interest surrounding England's World Cup final against New Zealand has been wild and my social media feed is filled with anticipation and excitement as we build towards the final. The highly awaited ending at Eden Park has sold out, which is great news for the game.
England's starting XV excites me. I don't predict Holly Aitchison will arrive at 12 as she hasn't played many minutes in the league so far, but she is a great distributor and provides the team with the second half-flying role that Helena Rowland has played. previously closed.
It means the team is a bit more balanced and can place Emily Scarratt as the primary long-distance runner, which really suits England. It's a bit of a statement of intent from Simon Middleton that shows he wants to play a slightly broader game, which I believe they have the talent behind to execute and have wanted to see through.
As with all tactical decisions in elite sport, there is an element of risk in choosing a less experienced player in such a high-pressure game but Middleton must be confident that Aitchison can assigned to him and allows the team to better exploit the threat. Scarratt can cause any resistance.
Of course, it will be extremely disappointing for players who are absent, due to injury or who are not in the matchday squad. It was especially difficult for Helena Rowland with the form she was unable to play after suffering an injury in the semifinals. There will also be some disappointed girls in the squad, like Rosie Galligan and Jess Breach – who didn't have as many minutes on the field as she thought.
For those players, it's really important that they deal with that pick positively and focus on the team by making sure the 23rd game has everything they need. It's certainly hard to deal with disappointment but knowing those girls like me, I believe they will work hard to be the absolute best teammates.
For the player, when the final edges are closer, you just want to make sure you've made it through the final practice session, that all the other prep is done and you can focus on testing. Manage unavoidable stressors. Looking back at the three finals I've been in, I just want to keep busy doing things and not think about the fact that I'm only a few days away from a World Cup final.
However, in terms of this group, to be honest, I think the girls have been ready for this moment a long time ago and will be managing their nerves and everything else that goes with it, in their own ways. surname. The team was at least able to go out in New Zealand during the downtime and some had friends and family there, which I'm sure would be a welcome distraction.
It's time for Sarah Hunter to wear the World Cup captain's armband
England have been in the last 4 finals but have only won once and memories of past experiences, some joyful, some painful, will surely overflow with the rich members. more experienced of the Red Roses team. This week, I've been thinking about the lead up to the 2014 final against Canada and the speech I gave the team, rightly saying that the Paris tournament was the one we all gathered together but The responsibility of leading your country to appear in a final cannot be underestimated.
Like many former athletes, I am fiercely competitive and proud of all I have achieved in my career, but I feel very ready to hand over the 'champion' jersey. The Last World Cup' for Sarah Hunter on Saturday morning! Sarah is an incredible person and an extraordinary leader and would know exactly what to say in the dressing room. She's surrounded by a multitude of leaders and talents like Emily Scarratt, Abbie Ward and Marlie Packer – who will take on whatever else Sarah needs them. As was the case in 2014, leadership will need to come from all over the pitch.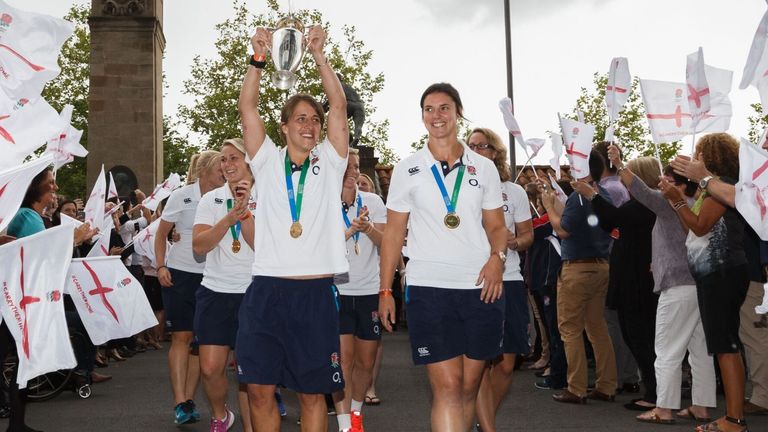 Looking back five years before the 2017 final, New Zealand were the favorites, we had a chance to turn the tables and in the first half we did, but they reacted in the second half. two in a way that we can't respond to. I'm sure the girls would talk about what would happen if New Zealand showed us something different, what if they showed us a tight game rather than an open approach their usual.
The pain of that defeat means England will certainly be much better prepared than we were in 2017. Listen to some of the talks Simon Middleton gave about them being better prepared. what it was like as a team and how much he learned as a coach in 2017 This time, I hope that we will see him discuss and rehearse the different scenarios they have face and how to deal with them, and that will make a huge difference.
Going into this game with Black Ferns feels a bit different from the last two finals we lost to them (in 2010 and 2017), the preparation, the experience on each team and the performance of the whole team. Both sides are sure that England is their favorite candidate. may prefer.
Inside the changing room
The girls have been together for a long time and the pre-match approach will be developed throughout the tournament. They've been doing it week in, week out for the past seven weeks so the dressing room will be a really organized place for them to be mentally prepared for what's ahead. I imagine there will be a lot of music playing before the game and there will be individuals managing themselves in very different ways.
Some girls might leave their headphones on depending on what they need, others might be dancing in the middle. You will then see some players chatting with people they found a source of support for. It's the privilege of a dressing room and an experienced team, everyone knows what they need to do personally and respects the individual approach of those around them.
Facing Haka and the noisy crowd
While there are more examples from the men's game, Black Fern is the only opponent you'll face as England will make a pre-match Haka. As a neutral it's been amazing to watch these things unfold and I'm sure it will draw a lot of emotion and loud support from the New Zealand fans in the stadium.
In terms of facing Haka as a player, it has changed from before, as I believe you now have to stand 20 meters away. I remember back in 2010 we started getting closer and moving towards them as they came towards us, we were actually against the Kiwi players and I remember Maggie Alphonsi leading that. That would be something talked about within the team, most likely just a case of allowing the Black Ferns to go through their process and be respected.
During the preparation for the 2014 World Cup, we started moving from a long line of players into a circle as soon as the match was over and that has been the case ever since. This was intentional as it meant, to show our respect to that tradition, we closed in a tight circle and the captain had his final words to the girls – instead of the final pre-match moment being dictated by a Black Fern staring you down, they're instead left there while you close the ratings in the final seconds.
These are small but interesting details that I guess, they won't completely determine the outcome, of course, but they all contribute to the sense of calm and control that the Red Roses will seek. England will have a large amount of crowd support but the players will try to block out all the noise and will certainly consider how they manage it to ensure they can hear calls from the team. model, ensuring any communications around changes to the strategy are received properly. and how that message is delivered.
You're the better head-to-head player
I don't believe England will focus too much on how New Zealand will line up, they will just take care of themselves but we know they won't want to play an imprecise style of play because giving New Zealand a chance. counterattack may occur. very dangerous.
New Zealand have clearly built momentum throughout the tournament and kicking this year, they are a different lineup from the one we saw last fall in England, which suffered successive defeats. . But the Red Roses absolutely have enough players and experience to beat them on Saturday morning. New Zealand have scored some great attempts so far at this tournament, but England have been so out-of-the-box that I can't see New Zealand being able to live with that for 80 minutes.
Poppy Cleall said earlier this week that facing New Zealand at sold-out Eden Park is a rugby fairy tale made up and I totally agree. The Red Roses, led by Sarah Hunter having barely made a mistake in the two or more years building up to this final, they have earned the right to this chance to beat New Zealand, at their home ground, while the whole world was watching and fully emphasizing their dominance in the World game – allaying the pain of several New Zealand World Cup defeats along the way.
All that remains now is for them to get their best performance when it counts, if this resurgent Black Fern team is at its best and with the crowd behind them, that will be no less than a British team at the top of their game. Do it and this squad will be the heroes.
Follow our live blog as England play New Zealand in the Rugby World Cup final on Saturday, starting at 6:30am