Game
Ninjala celebrates its 2nd anniversary with a pirate-themed season 10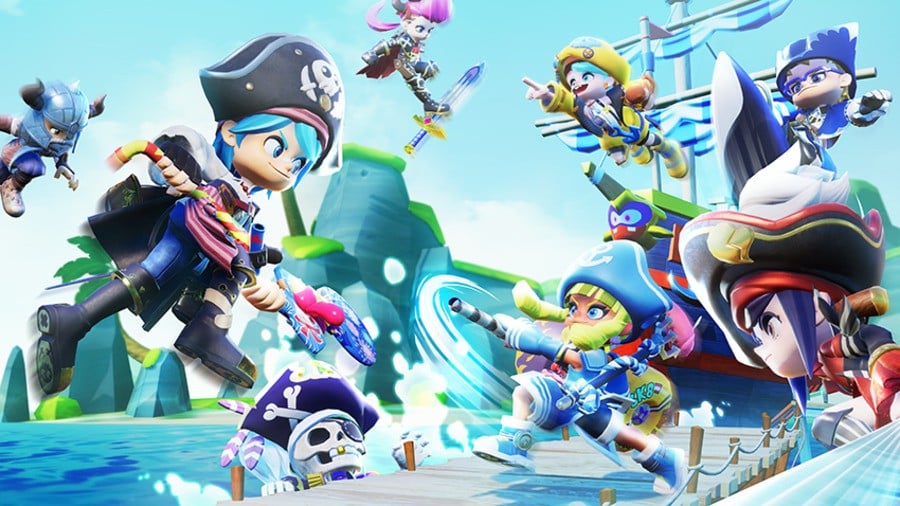 Free to play action combat Ninjala will be celebrating its second anniversary on June 24, and to celebrate its second birthday, GungHo Online Entertainment has announced Season 10 will premiere on June 16!
You won't want to walk this boardwalk because season 10 will have a pirate theme. Who else has ever compared and competed to see better pirate or ninja? Well now you can actually do it in Ninjala. Somethings like that.
Season 10 also brings some firsts to chaotic multiplayer, as you'll now be able to use voice chat with players in the same group as you or anyone on your friends list. your. GungHo will provide more details on how to set this up on Ninjala's official website a little later. You can also get the new Shinobi Card "Berserker", which will give you maximum S energy for KO while also reducing Drone damage.
Another new addition in Season 10 will be the new Featured Battle mode "Man to Man Brawl", which allows you to take on your opponents in a 1v1 match. And you know we said you wouldn't want to walk plank? Well, if you lose this, you'll probably have to…
Here are some other features that GungHo will introduce when season 10 launches on June 16:
– Two-year anniversary gift: Players who log in between June 16 and 30 will receive a free login bonus, which includes 500 Jala, a Ninjala Pass Mini and a 30% discount at the Shinobi Shop.
– New features of Ninja Gum Lab: "Alter Special" is a new feature on all weapons that can be unlocked through Ninja-Gum Research. This swaps attacks, like trading the dash attack with IPPON Katana for a ranged attack. Players can also earn additional favorite slots for costumes and equipment through the lab.
– Voice chat: Talk to your party members and friends as you battle it out. You can also toggle voice chat during room battles.
– Opening WNA Resort: WNA Resort has officially opened! Throw a Bronze Medal into the fountain at WNA Resort to get a Support Code and Ninja-Gum. Get increased XP for every medal you throw in and have a chance to see "Gumchi of the Fountain" appear in a lucky animation.
– Gumchi Lottery: When you spend money at Shinobi Shop, you get a free lottery for Research Points!
To celebrate the game reaching 9 million downloads, you will also be rewarded with 100 free Jala!
The update is expected to go live after the end of maintenance on June 16 (PDT), so if you're an avid Ninjala player, make sure you're ready to go. seven seas and bounce on the waves of the sea! Check out the full developer log below for more details on season 10.
Let us know what you think of the upcoming season in the comments!
<! - Composite Start ->
<! - Kết thúc tổng hợp ->