Game
Nintendo Download: 3rd February (North America)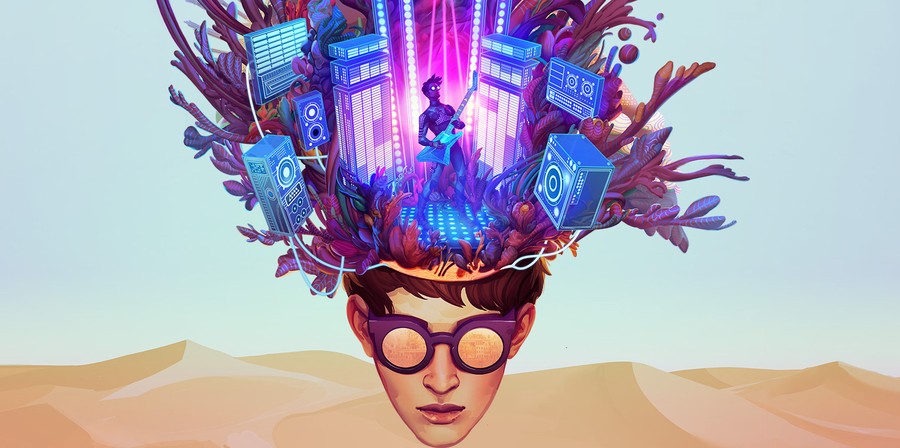 The latest Nintendo Download update for North America has arrived, and it's bringing new games galore to the eShop in your region. As always, be sure to drop a vote in our poll and comment down below with your potential picks for the week. Enjoy!
Switch eShop – Highlights
OlliOlli World (Private Division, 8th Feb, $29.99) – Flip and flow through the vivid and vibrant world of Radlandia, meeting colorful characters as you grind, trick and air your way to discover the mystical skate gods on your quest for Gnarvana. Traverse a delightful and weird world, take on missions and challenges, and make new friends along the way. Customize your character's looks, tricks and style, challenge the world in Leagues or dare a friend to beat your best tricks on one of millions of sharable levels. Experience accessibility, depth and player freedom as you dive into the signature gameplay of OlliOlli World. Pre-order before the game launches on Feb. 8 and receive exclusive in-game items, including Bunnylord Head, Hero T-Shirt and Hero Stake Deck. – Read our OlliOlli World review
Dying Light 2 Stay Human – Cloud Version (4th Feb, $0.00) – Though listed in Nintendo's download update press release, this game is delayed until later in the year.
Switch eShop – New Releases
#1 Crosswords Sudokus Bundle (4th Feb, $5.99) – Enjoy 2 great games in 1 with this bundle containing both #1 Crosswords and #1 Sudokus. #1 Crosswords Are you a fan of crosswords? Do you enjoy spending time solving challenging word puzzles? #1 Crosswords is the game for you! In #1 Crosswords you'll find a story mode with 100 crossword puzzles to solve for all difficulty levels. On top of that, you can always play the daily crossword, which is the same for everyone in the world, and as many random crosswords as you want. #1 Sudokus The game to satiate your sudoku appetites! In #1 Sudokus you'll find a story mode with over 240 sudokus to solve on increasing difficulty levels. On top of that, you can play the daily sudoku, which is going to be the same for everyone in the world and will change every day. Finally, you can also play random sudokus of various difficulties.
1CC Games Shmup Collection (3rd Feb, $12.99) – Both of 1CC Games' super-shmups offer veterans and newcomers alike the chance to perfect their high scoring ambitions with comprehensive practice modes, in-game challenges, and old-school replayability. Brace yourself for a challenge, but know that with practice comes perfection – and maybe even the elusive 1CC!
Action Arcade Wrestling (Reverb Triple XP, 9th Feb, $14.99) – Perform a BODY SLAM, knock'em down with a CLOTHESLINE, pull off the classic PILEDRIVER AND… shoot LIGHTNING BOLTS into your opponent's face?! Whatever you do… don't find yourself looking up at the lights! Action Arcade Wrestling brings everything you love from 90's wrestling games with its own twist of chaos and fun. Join the action and step through the ropes in this fast-paced, arcade wrestling extravaganza to superkick the overly simulated wrestling games out of the ring! Choose from a roster of 30+ outrageous wrestlers executing their powerful attacks and superhero-like abilities in the most over-the-top wrestling game ever conceived. If that isn't enough crazy for you, jump into the AAW Wrestle Lab to create your ultimate wrestler. The Wrestle Lab provides an unprecedented amount of creation tools where gamers can unleash their creativity. Whether it's your favorite superhero or most feared monster, the Wrestle Lab is only limited by your imagination.
Alexio (4th Feb, $4.99) – Is there anything better than to spend the whole weekend with your friends when you have Quacktendo Entertainment System plugged into TV, and the brand new game just came out from the box into your hands? Actually I have a list of great things to do instead, but today I would love you to join us and play Alexio. This game is a blast among the fans of really hard and challenging titles. You're gonna love it! The premise is simple: this is the game about the little duckling Alex. The day when he turned 6 he learned the hard truth from his father — to become a true drake he had to complete the journey on his own and find his monobrow during his travels. Alex had a hard time trying to get some sleep, because he knew that this journey would be the most exciting thing for him ever. You will have to travel with Alex, overcome a set of obstacles and get through the meadows, lakes, mountains, woods, caves and ancient ruins on your way to the temple that keeps your hard-earned reward.
Arcade Archives PISTOL DAIMYO NO BOUKEN (27th Jan, $7.99) – "PISTOL DAIMYO NO BOUKEN" is a shooter released by NAMCO in 1990. Players control the young lord "PISTOL DAIMYO" on an adventure as he battles, spirits and evildoers. His energy bullets have 3 tiers of strength, determined by how long you hold the button. Use helpful items you find along the way and triumph over the enemies before you! The "Arcade Archives" series has faithfully reproduced many classic Arcade masterpieces. Players can change various game settings such as game difficulty, and also reproduce the atmosphere of arcade display settings at that time. Players can also compete against each other from all over the world with their high scores. Please enjoy the masterpiece that built a generation for video games. *The options menu and manual are available in Japanese, English, French, German, Italian, and Spanish.
Colors and Numbers (Kistler Studios, 27th Jan, $3.99) – Coloring fun cartoons, mandalas or other joyful pictures. Have a relaxing and joyful experience with Colors and Numbers by coloring pictures in a simple and easy way! Colors and Numbers is a digital coloring book where you color different pictures by choosing the right numbered color and touch the corresponding numbered section on the picture. Coloring has never been easier !
Cue Sports (28th Jan, $5.90) – Cue sports is a small collection of different billard and snooker game modes. You can play standard eight ball billard or with the nine ball rule set. In addition you can play snooker with six balls, 10 balls or 15 balls ruleset. Play against the computer controller oppponent or your friends in some relaxing or exciting matches. Have full control of your shots by selecting the hitting point of the cue ball to apply spin on the cue ball . Customize your playing field with different cue's and diffrent tables. Or just wanna hit some balls ? No problem. . . play the free table mode and hit and pot whatever you like.
Darkness and Flame: Born of Fire (FIVE-BN STUDIO, 25th Jan, $6.99) – An unusual find changes the life of a young girl forever. From that moment on, Alice is part of the eternal battle between Darkness and Flame. Darkness and Flame. Born of Fire – adventure quest game with hidden objects, mini-games, and puzzles, set in a unique fantasy world, the Fertile Lands, filled with oases and infinite deserts. A young girl named Alice finds a strange box holding an egg. From that egg a Bird of Fire hatches, and somehow enters right into the girl, leaving a burn mark on her arm. From that moment on, Alice is part of the eternal battle between Darkness and Flame. Soldiers are after her, but Alice's father manages to save her – at the price of his life. Forced to flee her home, Alice sets off to find her only relative – her uncle – someone she has never met.
Death end re;Quest 2 (8th Feb, $49.99) – Take on the enemies of Le Choara now with the help of all free and paid DLC originally included in the initial release! A girl in escape of her past comes to the mountain town of Le Choara, searching for her long-lost sister. Little does she know the town is home to buried secrets, dark creatures that prowl the night streets, and a sinister sacrificial sequence. Can she fight the darkness, or will the darkness consume her? Key Features Day n' Night – Explore the scenic town of Le Choara during the day through the lens of a visual novel and speak with the townspeople to find the whereabouts of Mai's lost sister. By night, battle against dark creatures in a turn-based style RPG! Don't Call it a Knockback –The Knockback system allows Mai and her squad to smack Shadow Matter against walls, other enemies, and even to other party members for vicious combos. And if you time your attacks just right, you might even be able to trigger Super Knockbacks and Super Knockblows.
Draw a Stickman: EPIC (3rd Feb, $6.99) – Pencil your way into one of the most creative drawing puzzle games ever designed: Draw a Stickman: EPIC! In this uniquely crafted cartoon RPG, you become the artist and create your very own stick man hero! Sketch and doodle your way through the cartoon obstacles the evil stick man Zarp throws at you! As the artist behind the adventure, start the game by drawing an original cartoon hero. Your hero also needs a friend, so sketch his buddy and give him a name! But as you watch your cartoon creations hop right off the page, your stick man hero's friend heads straight into the dangers of the cartoon adventure book! Send your doodle dude into the book to save his cartoon friend! As the artist, you'll guide your sketched hero through the dangerous drawing world to save his friend. You'll use various pencils and creativity to animate solutions to puzzles or obstacles! Need to get past a pile of dynamite sticks? Use the flame pencil to doodle a fire and blow them up!
El Gancho (9th Feb, $6.99) – The Pogovon Empire has invaded Cocodu planet and captured the cocos! In their search for an unlimited source of power amongst species from across the galaxy, the Pogovons learned about the unlimited happiness of the cocos. Now they've devised evil plans to extract that happiness to power their deadly weapons. El Gancho is set in the same universe as Task Force Kampas, but this time there's no help around. Play as a coco that finds an experimental laser-hook and swing your way through cosmic platforming stages in retro pixel art style! Search for your friends and destroy those imperial super weapons! The faster you move, the longer your trail becomes, and your trail can be used to wipe out enemies! Every run is randomly generated and unique, giving you a world of reasons to keep coming back and pushing your skills further.
Food Delivery Battle ($3.99) – This is a delivery action game where you carefully deliver food to customers while kicking other deliverymen out of the way using items such as missiles and shock waves.
Frog Ball Rerolled (4th Feb, $4.99) – Collect pineapples as you roll your way to victory in Frog Ball Rerolled! Frog Ball Rerolled is a full 3D marble-rolling game with charming characters and precise controls. With over 35 full levels and over 1,400+ customization options, you'll never get bored!
GUNGUNGUN (1st Feb, $4.99) – GUNGUNGUN is a frantic and fast-paced 2D arena shooter with an eye for details. Earn a high score and increase the bounty on your head while fighting on a runaway train crawling with enemies.
Hatsune Miku Connecting Puzzle TAMAGOTORI (CRYPTON FUTURE MEDIA, 26th Jan, $14.00) – A brand new Hatsune Miku puzzle game comes to the Nintendo Switch! Connect eggs to clear and solve puzzles! ・About the puzzles Connect eggs with the same patterns with a line that bends twice or less to clear them. Clear all the eggs to complete the stage! Look across the entire board to find eggs to clear!
Heroes of Loot 2 (7th Feb, $9.99) – A castle with skulls, demons, minotaurs, bats, magic, bombo's, cyclops, and loot.. did we mention loot? This game has loot! and four heroes which you control at once!
After their job, of keeping the dungeons in balance, was done, our heroes needed a new job. Roaming the lands they found a call for heroes, a castle in need, possible even a damsel in distress?
Heroic Pirates (27th Jan, $0.99) – Heroic Pirates puts you in the shoes of a pirate commander and you need to use your pirate team cleverly in order to survive everything that comes your way. The game map features multiple levels that you need to complete until you uncover the treasure. This is not a walk in the park, but it's one of the most exhilarating and enticing game experiences that you will ever have. Test it out for yourself and you will have fun playing with the pirates as you reach the end and uncover the reassure. You can also recruit pirates along the way and enlarge your team!
Jumping Helix Ball (5th Feb, $3.99) – Play this exciting game with the ball bouncing through the maze of the helix tower. Jumping Helix Ball is an easy to learn touch screen game with rich visual effects and addictive gameplay mechanics.
Jumping Quest (27th Jan, $2.29) – Jumping Quest is a game where you need to jump and push people off the platform as quickly as possible. The problem is that every platform can disappear randomly, not to mention other players will try to push you off the ledge as well. That's where Jumping Quest is the most impressive, because it requires you to time your approach and test your skills as much as you can. It's an incredible opportunity and the gameplay itself is nothing short of amazing. Do you have what it takes to beat your enemies and push your skills to the next level? Can you surpass all the others and become the jump king?
Kharon's Crypt – Event Death May Die (1st Feb, $14.95) – Kharon's Crypt is an eerie non-linear dungeon crawler game full of puzzles, riddles and deadly challenges, and graphics designed to follow the aesthetics of the good old classics games. In Kharon's Crypt, you'll be playing as Kharon (a being thought to be death itself) in his mission to escape from the crypt where he had been sealed by a deranged king that wanted to elude death.
Land of Screens (4th Feb, $5.99) – When a recent breakup lights Holland's social media ablaze, she hopes to find some breathing room out in the real world—but as plugged-in as everyone is, it seems impossible that she'll ever get a break. In Land of Screens, guide Holland on her new mission to ditch the social media saturation and discover some real-world relationships by enlisting the help of a few new friends, some synthy chiptune jams, and the inimitable chemistry of small children and adorable animals. A Point-And-Click Adventure of Internet Escapism.
Letters – a written adventure (9th Feb, $14.99) – Letters is a cozy, often funny, sometimes sad game about friendship, courage and the power of words. You journey back to the 90s and 2000s to follow the story of Sarah, moving through her beautifully hand-drawn letters and nostalgic pixel worlds. Help her navigate all the ups and downs of growing up and decide what kind of person she'll become. Use words to solve riddles and explore Sarah's colorful world full of wacky characters, relatable stories and bad puns.
Luminos (27th Jan, $4.99) – * THE STORY: The colours have vanished from Lumi's world. No world can exist without the colours that let it come to life and bring joy and happiness to the hearts of its inhabitants. An important quest awaits you – make your way through levels set out in a variety of wonderful sceneries and restore what has been lost! Let the journey begin! * THE GAMEPLAY: Jump, collect sparks, destroy obstacles and look out for the Magic Mists, which will appear deadly anytime you forget to switch to the right color. The ever-growing speed will make the challenge more intense with every second, testing both your reflexes and precision. THE ENDLESS MODE: Finish all the campaign levels and you will unlock the ultimate Endless Mode. Choose the configurations of music and scenery you like the most and take pleasure in losing yourself in this energizing pace and beating your own score again and again!
MAGLAM LORD (PQube, 4th Feb, $39.99) – Fast and furious gameplay for intense battles
Square off against powerful beasts in fast-paced battles as you try to regain your power. Fill the DG gauge to unleash the Demon Lord of Swords' ultimate attacks for a wider variety of combat strategies.
Mania Fish (5th Feb, $3.99) – Mania Fish is a cute fishing game that will please to kids and their parents. Select your favorites floats and fishing roads, show skills in sending the floats and feel the magic of discovering what you have fished. It includes a virtual currency based on your success, a shop and different pond sceneries. Does it bite?
Math Gym (4th Feb, $3.99) – Math Gym with keep your mind healthy – exercise your brain once a day and expect great long-term results. Enhances mental arithmetic and alertness. Perfect both for kids and adults. – Touch screen support – Multiple difficulty levels – Beautiful design Categories: 1) Basic: 3 + 8 = ? 2) Comparison: 1 + 3 ? 4 + 10 3) Equation: 16 – x = 7 4) Operation: 4 ? 5 = 20 5) Memory: 10, +5, -2, +21. . . 6) Custom basic Icons made by Freepik.
Millie and Molly (4th Feb, $4.99) – Millie and Molly is a retro-inspired puzzle platformer that will put your problem-solving skills to the test. Can you guide our fearless heroines through 100 themed levels to defeat the malicious monsters that stand in their way? Use your wits to work out the best route and complete each level. Reunite the sisters, then swap between them to navigate mind-bending puzzles. If you make a mistake, simply use the rewind feature to try a different approach. Featuring retro-inspired graphics and music, and five uniquely themed zones, Millie and Molly will take you on an adventure like no other.
Phlegethon ($2.99) – Phlegethon was one of the five rivers in the infernal regions of the underworld. You are here…
Pirate's Gold (5th Feb, $9.99) – Play Pirate's Gold today and get ready for one of the greatest pirate puzzle adventures of all time. Experience an exciting journey through the Caribbean and plunder 100 treasure caves.
Pixel Jumper (28th Jan, $7.99) – Help Idaho Joe explore the caves of Idaho seeking loads of treasures. Watch out for rock monsters. Idaho Joe only has two survival skill. Jump and Jump Higher. Collect all the coins and become a billionaire explorer!
Pyramids Slot Machines (28th Jan, $5.99) – Feel the ambience of Authentic casinos with this top-of-art Slot Machines on the theme of Ancient Egypt. -7 Slots: 3×5 20 ways Extra Wild 3×5 243 ways Extra Wild 3×5 20 Ways Extra Wild Hold 3×3 20 Ways Extra Wild Hold 3×5 20 Ways Hold 3×5 Fixed 243 ways Extra Wild 3×5 Fixed 243 ways Extra Wild Manual – Scatter, Bonus, Wild, Expanding Wild, Free Spin, and Jackpot symbols functionality All slots playable without any extra purchases. Earn big!
Shadow Samurai Revenge (Gametry, 27th Jan, $3.99) – Arashi's son was kidnapped, and his wife was killed by an evil demon called Orochi. Last 10 years Orochi was sealed away by Arashi, but now Arashi has to take his Revenge and try to rescue his son. The game needs strategic thinking and memorizing with extra focus on avoiding traps. It has numerous levels to go through, each with its fair share of challenges and demanding situations. You also acquire currencies used in the dojo to improve your skills. Shadow Samurai Revenge always brings in something new and fun, and you will be amazed by the gameplay and experience. That is an engaging and exciting opportunity to test your samurai skills, so give it a try right away. Features: Challenging levels with stunning graphics Incredible attention to detail The immersive, unique gameplay experience
Sherlock Holmes: Crimes and Punishments (Frogwares, 3rd Feb, $29.99) – Critically acclaimed and award-winning story-driven detective thriller set in a classic and mysterious Victorian setting brought to life by sir Arthur Conan Doyle. Become the most celebrated detective of all time: Sherlock Holmes! Use your impressive talents as a detective to solve six thrilling and varied cases: murders, missing persons, spectacular thefts and numerous investigations that sometimes lead you into the realms of the fantastic. Will you follow your moral compass, or will you apply the letter of the law? The great freedom of action in Crimes & Punishments allows you to conduct your investigations in the manner you deem appropriate. Use the 14 extraordinary skills of detection for which Sherlock is famous, choose the avenues of enquiry you wish to pursue, interrogate your suspects and, from your deductions, name the guilty parties. . . you can even determine their fate! – Read our Sherlock Holmes: Crimes and Punishments review
Super Shadow Break : Showdown! NINJA VS The Three KAIJUs (3rd Feb, $12.99) – The souls of ancient KAIJUs have been unleashed from sealed urns hidden in forbidden ruins. Tadashi and Kiyoshi set out to defeat the three resurrected KAIJUs, but they are confronted by an army of ninjas led by the EVIL NINJA YAMADA! Super Shadow Break: Showdown! NINJA VS The Three KAIJUs is a "block-breaking ninja action game" that combines block-breaking and 2D action game. Play the ball, break the blocks, and fight the enemies! After fierce battles with the evil ninja army, a giant KAIJU appears as a boss at the end of each chapter. -By accumulating Ninjutsu power and using powerful Ninjutsu, you can break blocks at once or deal massive damage to enemy! -Use items such as shurikens and bombs to gain the upper hand in battle! -Boss battles will be Shoot 'em up where you shoot bullets at each other using Ninjutsu. Defeat the boss ninjas who attack you with a variety of Ninjutsu, such as Sushi and Ukiyoe!
Team Sonic Racing + Super Monkey Ball: Banana Blitz HD Bundle (27th Jan, $49.99)
The Artful Escape (Annapurna Interactive, 25th Jan, $19.99) – On the eve of his first performance, Francis Vendetti struggles with the legacy of a dead folk legend and the cosmic wanderings of his own imagination. In an attempt to escape the musical legacy of his uncle, a teenage guitar prodigy embarks on a psychedelic journey to inspire his new stage persona, searching for who he isn't in an adventure spanning stolen opera houses, melodic alien landscapes, and the impossible depths of the Cosmic Extraordinary. Starring voice performances by Michael Johnston, Caroline Kinley, Lena Headey, Jason Schwartzman, Mark Strong, and Carl Weathers. – Read our The Artful Escape review
The Hundred Year Kingdom (3rd Feb, $12.99) – Welcome to an untouched new world. Only you—the Creator—and a mythical young goddess who calls herself an oracle exist here. Share times of laughter, tears, and joy as you combine your skills and powers to guide the emergence of a brand new civilization. What will your world be like after a century of growth? That's up to you! ・Develop a civilization from the ground up over 100 years in this simple turn-based simulation. ・Construct buildings and cultivate land to create and nurture a civilization with the help of a mythical young goddess who calls herself an oracle. ・Your world will be free of complicating elements like diplomacy, war, and calamities. Rest assured, barbarians won't invade and Gandhi won't launch a nuclear attack on your beautiful world! ・How you care for your civilization is up to you. The Hundred Year Kingdom lets you build and care for a civilization in a world of your own making.
The Sealed Ampoule (3rd Feb, $19.99) – CAVYHOUSE, creators of Forget Me Not: My Organic Garden and The Midnight Sanctuary, presents their latest "Clicker-style Dungeon Agriculturalization Rogue-like Game"! Level-up not only your character, but your dungeon itself to score huge bumper crops of items and Magic Circles galore! By continuously exploring deeper and deeper into the dungeon, you can remake (agriculturalize) your dungeon, increasing your strategic efficiency and gradually transforming it into a bountiful and profitable farm in this extremely unique and original Rogue-like game combining elements of dungeon exploration and clicker-style gameplay. ▼ Story There once was a novice alchemist named Irene. Having recently lost her beloved mother, she decided to start her own business as a way to help take her mind off of her grief and become more independent. One day, she found a cheap secondhand dungeon for sale in an online alchemist shop called "Mercuri", and bought it immediately.
The Song Out of Space (4th Feb, $4.99) – In 1962, during the height of the Cold War, twelve astronomers at a deep-space observatory were found dead. Because of the proximity of an important military base, two federal agents were sent to investigate any Russian involvement… And what they found was from beyond this world. Find out what really happened that night by exploring a town full of suspects with something to hide, and stop it from ever happening again. Choose to play as federal agent Catherine Armstrong, a young recruit with excellent scientific skills, or as Stuart Ross, a street-smart veteran. Their unique skills and personality will change how the story unfolds. And whatever you do, try to keep your sanity!
The Ultimate Sonic Bundle (27th Jan, $59.99) – Includes Team Sonic Racing, Sonic Mania and Sonic Forces.
Unstrong Legacy (7th Feb, $1.99) – As your precious base crashes to the ground, you can't help but wonder, 'WHY! ', 'What went wrong this time? ', and 'Where did all my cool stuff go? ! ' But don't worry, you'll find out soon enough. You can't run forever. Starting from nothing isn't new to you. You're Glasses, just some nerd with noble goals – as noble as an evil genius manages, at least. What else can you do but pick up all the pieces and try again? On your journey, you'll learn how to scientifically approach stuff like magnets, robots, sticks and daddy issues. We'll all learn so much together and have a super-good time overall! Unstrong is a colorful retro-style pixel Metroidvania platformer.
Virtual Maid Streamer Ramie (iMel, 31st Jan, $7.01) – It all started when the protagonist randomly came across a video of the newly debuted maid Vtuber "Ramie Amatsuka. " Our lonely hero was tired of his job and lost his lust for life, his only comfort being Ramie Amatsuka's live streams. At first, she was just an illustration. However, through the wonders of technology, she started to be able to truly come to life. Eventhough it was through the screen, just by watching her channel grow and how enthusiasticaly she chatted with her audience, he felt his spirits lift. One day, Ramie Amatsuka, a former citizen of the virtual world, appeared in front of the protagonist by jumping through the screen. . . "Spend time with the cheerful maid Vtuber who wants to take care of you. Your fun and raunchy room-sharing life begins now! "
Zodiac Tri Peaks Solitaire (27th Jan, $4.99) – Play Tri-Peaks Solitaire with a Zodiac Theme. Win progressive play to unlock new card themes and backgrounds, or play just the classic game to kill time.
So that's your lot for this week's North American Nintendo Download. Go on, be a sport and drop a vote in the poll above, and comment below with your hot picks!
<! - Composite Start ->
<! - Kết thúc tổng hợp ->