Sports
Packers' Aaron Rodgers Jokes That Doppelganger's Appearance on 'Sunday Night Football' is an 'NBC total'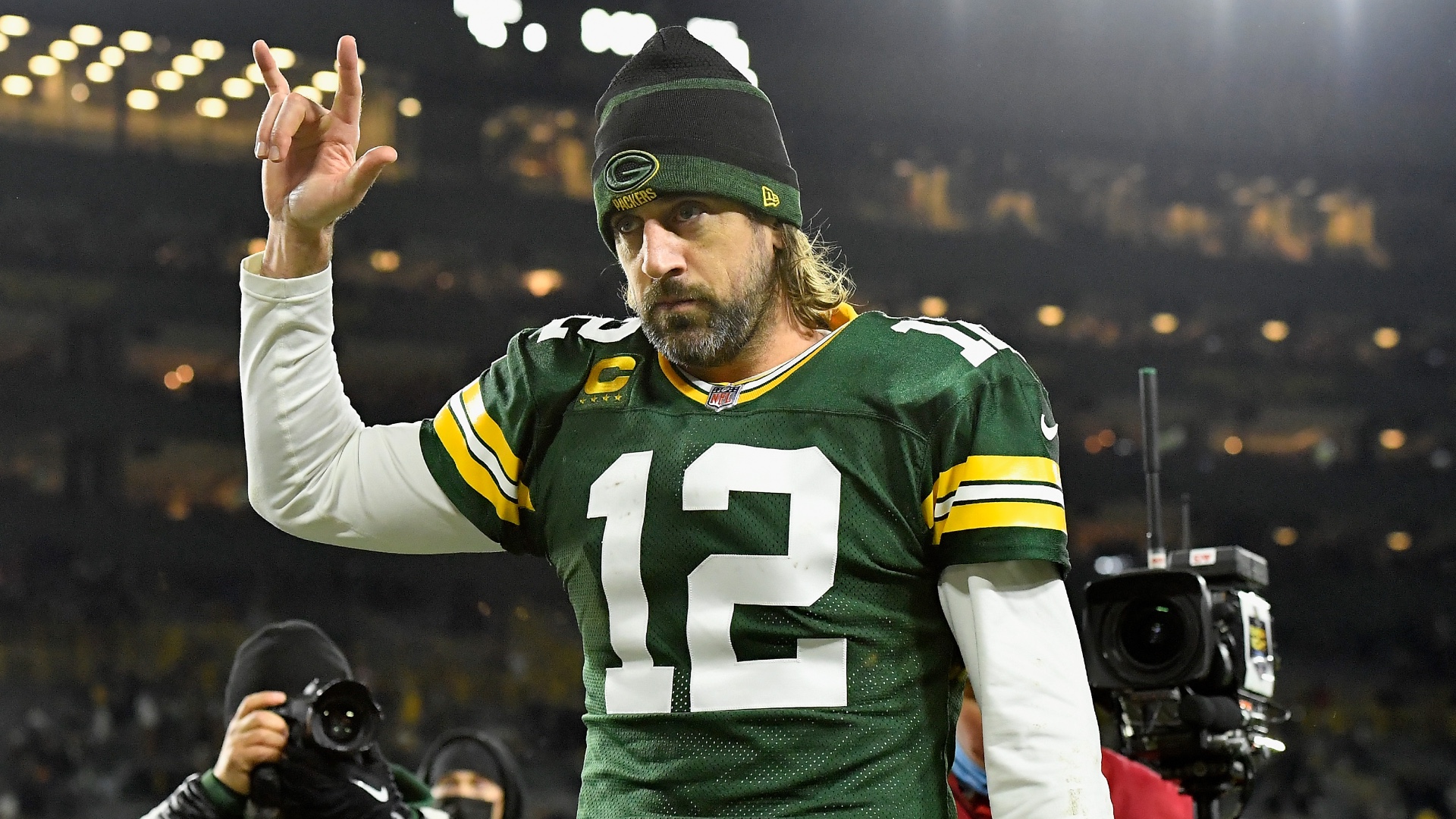 Aaron Rodgers led the Packers to a 45-30 win over the Bears in "Sunday Night Football," but one of the game's enduring images doesn't involve him playing on the field. It has replaced a side of oneself and an appearance that the "SNF" broadcast happened to find in the crowd.
The fan in question showed up in the fourth quarter of the Packers' win. His striking similarities to Rodgers surprised NBC duo Al Michaels and Cris Collinsworth, and Michaels noted that the fan fits "the definition of a doppelganger" for a teenager.
THAN: Davante Adams warns against mockers of Aaron Rodgers' belt celebration
This is definitely an amazing find by the NBC filming team. Or. . . that's it? Rodgers joked that he's not sure it was an accident in his weekly appearance on "The Pat McAfee Show."
"The whole factory," dead Rodgers. "It's an NBC master plant, I'm sure."
NFL POWER RANKINGS: Where the Packers rank among the NFL's best
Rodgers also quipped that he sent a "projection from heaven" of himself with a "full beard" into the stands earlier in the show. However, the joke he chose was his conspiracy theory about this plant. Notably, he pointed out that fans only happened to spot the camera while he was on screen.
"What makes me think he could be a plant is, didn't he turn back to the camera and recognize the camera?" Rodgers joked.
Rodgers would have to ask the man himself to confirm that theory. It looks like that man could be Twitter user @SherbyFrank, who posted the following tweet on Tuesday morning.
The doppelganger's identity is yet to be confirmed, but that seems to be the biggest cause of his possible identity at this point.
NFL WEEK 15 PICKS: Fight the contagion | Straight
Rodgers noted that he's not the only doppelganger spotted on the NFL in the Week 14 action. He mentioned that NFL fans have determined that Texas dancer Cameron Johnston looks nearly identical to Comedian Bill Burr.
Rodgers said of the Johnston-Burr comparison: "I saw that. "That too is a death."
<! - Composite Start ->
<! - Kết thúc tổng hợp ->