Game
Pokémon Legends: Arceus is a reminder that it's never too late to change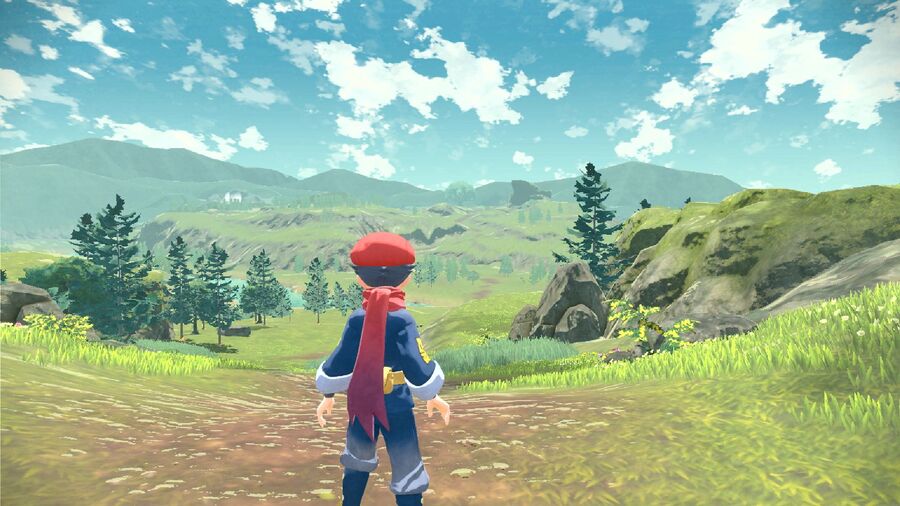 Soapbox features allow our writers and individual contributors to voice their opinions on hot topics and random stuff they've researched. Today, Stuart thinks back to decades of trying to reach Pokémon, and his joy finally comes from the cold…
---
Back in the misty valley in 1999 and at the silly age of 12 frankly, I have to confess that I fell in love with Pokémon. I have fond memories of anime on CITV – a show that seems so out of the ordinary and so stylized for a complete anime virgin like myself that it can sometimes be no less appealing to look at. see. I buy magazines, books, toys. I even made a wooden Psyduck as part of a school project. I like Pokémon, if you forgive the act of mischief, a lot. But I never had a Game Boy.
I played the game, for sure. I want to borrow a friend's handset with Pokémon Red and walked over to Viridian City, not really understanding the hype between what I identified as an icy paced RPG with dull, repetitive combat and completely rigid motion. And this extends through the sequels, for me; I played (partially) Gold Pokémon, Pokémon Diamond, Pokémon White, Pokémon X and most recently, Sword Pokémon. Can't say I haven't tried (and tried) into this flagship line.
You might ask why spend time and money on a series that I clearly don't like. It's a reasonable question and I feel I can answer; almost 400 million players can't be wrong. Meaning, when a series is this successful, there's obviously some merit to it, and that frustrates me as both a player and a game writer (snore, snore) that I can't see it myself.
So I tried to enjoy these games, and although I wanted to play with some games better than others (hello Yellow and White), I never finished them. I'm simply getting bored with what I feel like repetitive, unappealing, simple gameplay and I'll stop. I will continue.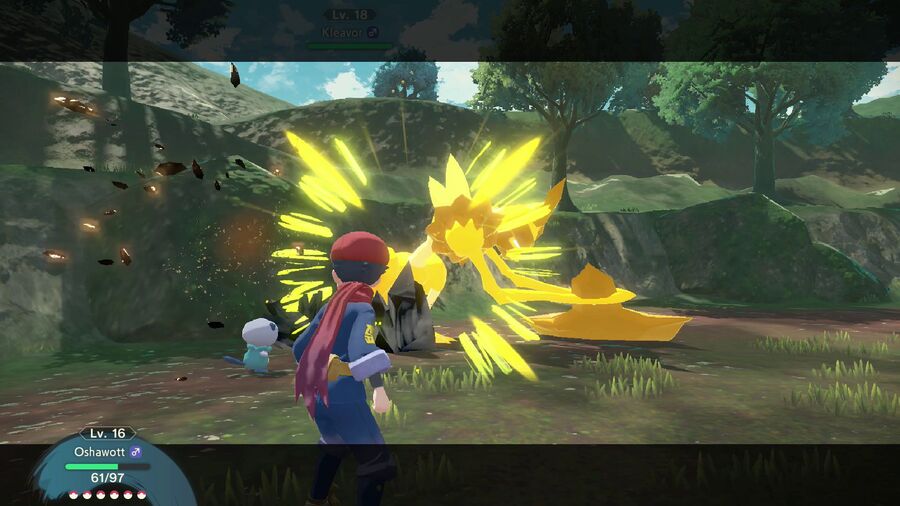 However, I must remind you that this does not reflect a disdain for Pokémon as a franchise. Where the main series can't excite me, I'll get a kick from the likes Pokémon Pinball, Pokémon Trading Card Game and Pokémon Mystery Dungeon. Add this to my general affection for early anime (everything up to the Snubbull episode) and you've got a series that I really, really want to enjoy. But the gameplay that never seemed to grow from its Game Boy roots had me losing interest.
If Pokémon are very characteristic creatures, why don't we see that? Even in Pokémon Sword, the battles feel anemic and static to me. Where's the drama when just waiting for your opponent to strike? It's something I can adapt to role-playing games; I don't have beef with turn-based combat, but all these years with almost no evolution? Nothing to really show or enhance? It's not for me, guys. I find myself dreaming of a Pokémon game without these kinds of restrictions; an open world or almost stunning puts you firmly in the role of adventure trainer rather than a top-down avatar restricted to the main directions.
The mystery and promise of Pokémon Legends: Arceus sets the imagination on fire. I, though? Do not care. That's a new Pokémon, isn't it? Same thing with new paint
Then come Pokémon Legend: Arceusa debut title with a catchy little trailer that seems to hint at what seems to have been labeled as Pokémon's answer to Breath of the Wild. The game was introduced to very little, but its mystery and promise set the imagination on fire. I, though? Do not care. That's a new Pokémon, isn't it? Same thing with fresh paint. Fans are sure to love it, energizing them. But not me. I paid my fee. Pokémon Sword was the series' last chance to impress me. I have finished.
Except it turns out that Pokémon Legends: Arceus is the best Pokémon game ever made by a mile of country and basically fixes everything about the series that I don't like. It redefines the player's relationship with their Pokémon so that you can completely transport them around. Wild Pokémon roam the open world and will sometimes attack you instantly. These are not bits and bytes waiting obediently in the long grass, these are dangerous, untamed animals. Are you afraid of Pokémon?. Friend respect Pokémon.
Catching a Pokémon no longer requires picking a Poké Ball from the menu – you can sneak up on monsters and throw it yourself. It's so much more immersive and satisfying to be the person in it aiming and defeating a Poké Ball after decades of literally "catch-all" action learn by heart. Now that you're right in there with wild Pokémon, dodge their attacks or you'll end up fainting.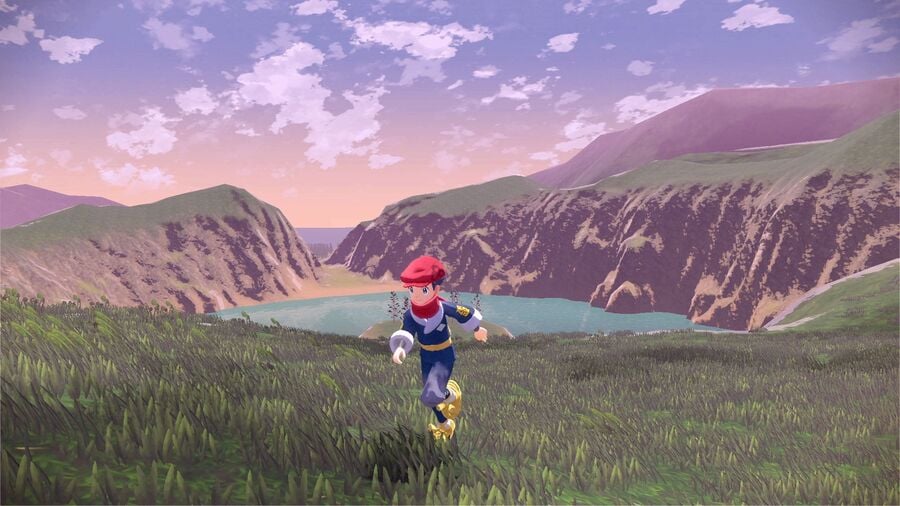 The battles are still turn-based, which made me unplayable at first but is actually a huge improvement by allowing the player to move around and cut off, observing the next battle from all angles and become an active part of the process. It's important, it's stressful, and frankly, it's absolutely amazing. I couldn't stress myself much more to find myself drawn into the proceedings because of this much more dynamic and interesting approach to one of its main mechanisms.
There is a very real feeling about knowledgeand in a game that is ultimately about wildlife conservation, doesn't that create a much stronger sense of connection between you and your Pokémon?
The new focus on Pokémon research may require you to approach and handle each individual creature in a variety of ways, which strengthens your bond with them and makes each monster unique. much more memorable than they were before. There is a very real feeling about knowledgeand in one last game about wildlife conservation (it To be!), doesn't that create a much stronger sense of connection between you and your Pokémon? You don't have to pause the process to find out your Poké Balls, they're all there and ready to assist you at a moment's notice. Your lineup is next to you in a way that's completely new to the series and totally welcoming.
None of this is intended to undermine the obvious success of the Pokémon formula to date; Shining Diamonds and Shining Pearls is proof that more traditional flavors still resonate with gamers. But I dare say and new modern the direction of Pokémon Legends: Arceus isn't just a boon for the fandom; it will introduce a whole new set of players. Although there have been many evolutions of the Pokémon formula, this makes sense Revolution. It also proves that it's never too late – even for the biggest, oldest, hardest-to-profit franchises – for a change. Traditionally styled games aren't going away, of course, but Legends: Arceus is bringing in a whole new wave of fans and rejuvenating the entire franchise. I hope the lessons learned here will be carried over to the future of the series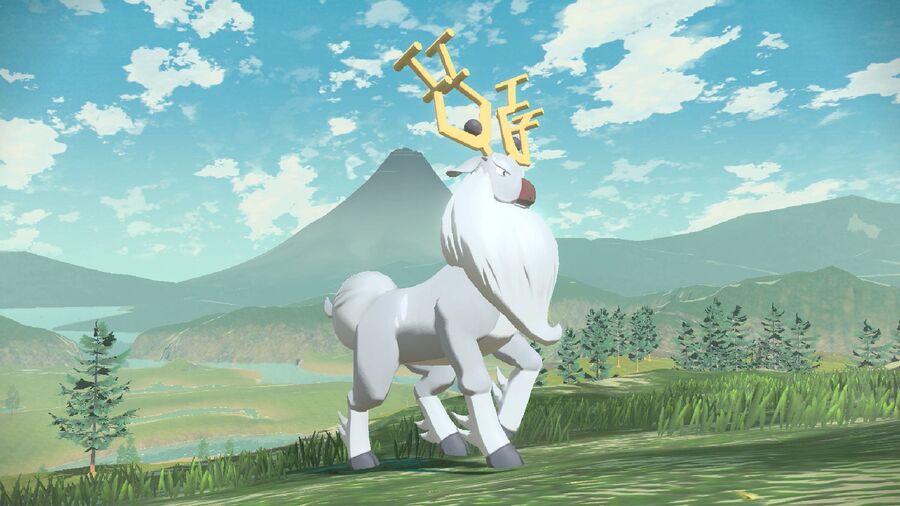 Or, unsuccessfully, they can localize Pokémon Card GB2 and paste it into the Game Boy app for Nintendo Switch Online, if and when it exists. Or is good. Congratulation.