Game
Poll: Is it just us, or is that Pokémon Scarlet and Violet trailer a bit confusing?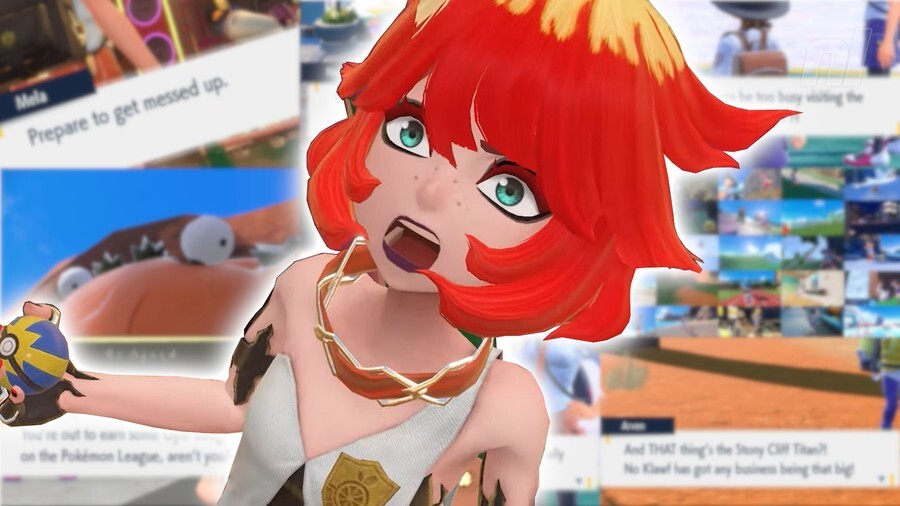 After feeding us drips Pokemon Scarlet and Violet revealed in the past few months, today saw the release Latest ScarVi trailer (yes, that's what we call it, sometimes in our best pirate accent), promises to be full of new information to keep us pumped and ready to explore Paldea.
While it certainly crammed a lot, we couldn't help but feel like we were watching a person speak with their mouths open for three minutes. We finish the trailer feeling a little less AH! and a little more OPEN?
We think it's fair to say that much of this comes down to the way the trailer is edited. Now, whose idea was it to put such big boxy dialogs on the screen and in such a short time? Even the fastest readers among us struggle to keep up with what feels like a pile of information.
That conveniently leads to the second editing problem we encountered regarding the amount of information given to us without a chance. scent it. Scarlet and Violet's three-way structure actually looked interesting, however, keeping these new ideas in our heads became difficult as the trailer was looking to move on to the next point.
Short and flexible is better than cumbersome and boring, sure, but we will appreciate it small more time to absorb the information here. Our thought process, trying to keep up to date with all the new details, became jumbled by the speed at which it was delivered. Ooo, the plot! Ok, Victory Road is still here. Wait, who is that big crab boy? Can you send your Pokémon away now? Ok, the crab is really big. Team baddy in the car. Mega Man? Is that a whip on his belt? Oh shiny diamonds!
To be clear, we're not saying these features don't look good – there's a lot to be excited about here – but it took us a lot of additional research to get to a place we now feel. Looks like we have a grasp of what's going on. Still, doesn't that beat the point of the trailer a bit?
But hey, don't just take it from us. Maybe we were too distracted by the big crab boy. Perhaps the novelty of riding your Pokémon isn't over with us yet. What did you do about the game's latest trailer? A great spin or a speed too fast (ash) for your liking? Vote your vote in the poll below and let's find out if that trailer is really confusing or just ours!
Once you've voted, why not check out the comments with your thoughts on the new trailer? What are you glad about, what has passed you? Leave it all out below.
<! - Composite Start ->
<! - Kết thúc tổng hợp ->