News
Putin says Western leaders would look 'disgusting' topless after they mock his shirtless pictures | World News
Vladimir Putin said that Western leaders would look "disgusting" if they took off their clothes "above or below the waist".
The Russian leader responded after the G7 leaders teased for his liking topless photo in the summit.
As they sat down to negotiate, Boris Johnson joked that G7 leaders could take off their clothes to "show that we're tougher than Putin" amid the tension. Moscow's military action in Ukraine.
"Leaders should 'show them our techniques,'" he said.
Canada's Justin Trudeau joined in, saying they should do "topless horseback riding" – one of the Russian leader's highly publicized sporting adventures.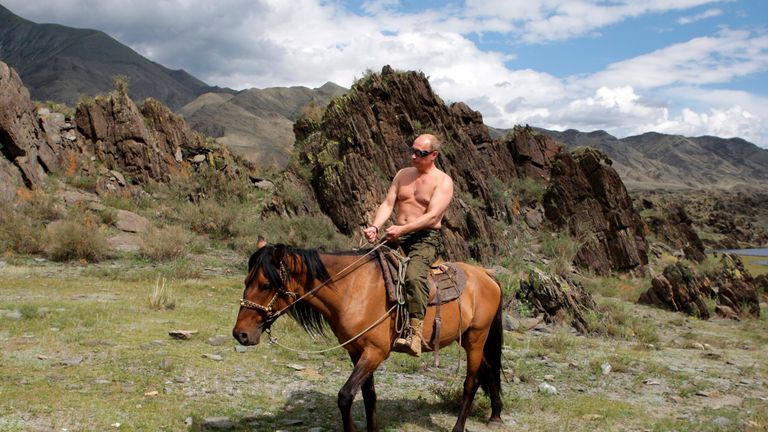 "Oh yes," added European Commission President Ursula von der Leyen. "Riding a horse is the best."
During a visit to Turkmenistan, Mr Putin was asked about Western leaders joking about him.
He countered that, unlike him, Western leaders abuse alcohol and don't exercise.
"I don't know how they want to undress, above or below the waist," he said. "But I think it would be a disgusting sight in any case."
He notes that in order to look good "it is necessary to stop abusing alcohol and other bad habits, exercise and participate in sports".