Game
Rune Factory 5 Feels comfortable and familiar, but is that enough?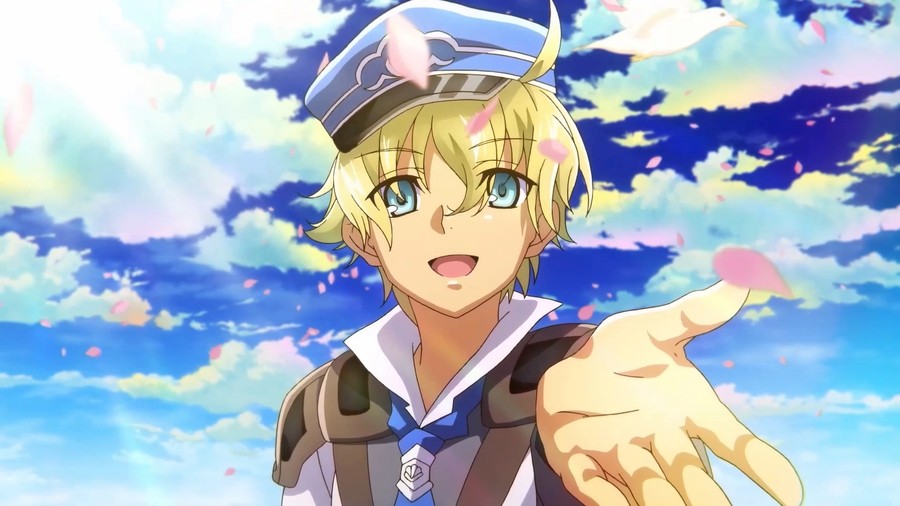 It's hard to believe, but this July will mark the 10th anniversary of Rune Factory 4 for 3DS. Since then, farm sim genre is said to have not seen many notable innovations or movements, other than the release a certain independent gem which hardly needs any introduction. Still, it's nice to see that Rune Factory is stuck around and isn't another casualty that comes with the death of dedicated Nintendo handhelds; We're happy to report that, so far, this new entry looks like it's going to be as exciting as we could have hoped. On the other hand, Rune Factory 5 don't feel like a New game, which means it doesn't look like it's going to shake up any genre or series at all.
Rune Factory 5 – launching in Japan in May 2021 – will continue as expected, with your self-inserting protagonist arriving in town with no memory of their past other than their names. In the hope that you will eventually recover, the locals of the town will bring you in and welcome you into the community, but it is not without the press first urging you to join the SEED. The SEED is a military unit that handles security around town, and it looks like they're staffed up a bit when you arrive.
For those of you unfamiliar with the series, Rune Factory 5 is the ultimate farm simulation game that lets you do a lot more RPG-esque things than the usual farm simulation. As for the farming aspect of the game, it has all the features you would expect and then some. Day after day, you must ensure that your fields are plowed, watered appropriately, and free of weeds or rocks. You grow a variety of plants with the seasons, and then you can sell some of the produce or keep some to bake in different dishes.
One cool feature that is returning here is the idea of ​​Land Levels. The ground itself can be leveled over time depending on what you plant there and how often you do so, with higher levels leading to faster development cycles and higher tier produce. We didn't have too much time to interact deeply with this mechanic, but it looks like it will add a welcome layer of strategy and depth to the typical harvest-maintenance cycle.
However, the farming aspect makes up just a little less than half of the game, with the rest being filled with more traditional RPG exploits. There are dungeons and areas to explore, where there are plenty of enemies to fight and treasures to find, and virtually everything you'll build up some puzzling stats to strengthen an aspect of your character while raising their energy and overall health. For example, you level up your Walking stat by – surprise! – literally just walking. Waking up in the morning will sometimes increase your Sleep stat because you've successfully slept.
A lot of these extra stats only seem to exist to add another avenue to increase your health and energy, but it's still nice to have so many ways to build your character. Almost a day in the game goes by without you leveling up some stats just to hit the basic daily goals you've set, and that sense of constant progress really begins soon.
As you're out exploring dungeons and encountering enemies, the battle plays out in a typical hack 'n' slash fashion, with you at your disposal a multitude of weapons and spells to slay your foes. As you battle your favorite weapon, you'll level up its specific stats, which will then unlock more complex and powerful moves for you to unleash on your opponents. The mined and dropped materials can then be brought back to town, where you can use them to forge new weapons and armor allowing you to move deeper into enemy territory. safe. Sure, the combat system doesn't Devil May Crybut it's still consistently satisfying, especially on the more mechanically complex bosses.
So, everything up to this point seems to have been in order, but one thing that we found particularly poor was the overall presentation. Rune Factory 5 looks like an early PS3 game and we're not hyperbolic. The environment is simple, flat and full of jagged and rough edges. Textures are opaque, grainy, and generally disappointingly low quality. The town itself, clearly supposed to be a buzzing and vibrant place, feels like it was at the height of the COVID-19 pandemic as you could run from start to finish and only meet one or two people is different.
On the surface, this non-final version of Rune Factory 5 looks impressive, and this is actually made worse by difficult performance of this preview build whether you're playing docked or handheld. The loading screen is thankfully quite short, but entering any new building or place is often met with a harsh double-digit FPS drop as the engine begs you to give it some time to regain its steam. . Even after that initial encounter in a new area, the frame rate rarely comes close to hitting the 30FPS goal because it fluctuates wildly even when there's not much activity happening on the screen. Of course, there's a Day One patch in the works that promises bug fixes – we certainly hope this area can be improved before launch.
All told, Rune Factory 5 is shaping up to be a satisfying entry in the genre, but perhaps not the authentic one given the nearly decade-long wait. Mechanically speaking, this is a lot like Rune Factory 4 with a nicer camera and slightly better graphics. This isn't necessarily a bad thing, but so far, it looks like more could have been done to leverage the added power of modern hardware to deliver a development experience.
We'll probably discover more exciting and advanced improvements as we pour in more hours, but just keep in mind that in this Rune Factory 5 so far feels like a very 'sequel. safe'.
Rune Factory 5 launches on Switch on March 22.