News
Safer roads, a global development challenge for all: Senior UN official  |
Nneka Henry, head of the United Nations Road Safety Fund (UNRSF) Secretariat, notes that 500 children die in crashes every day, and that in the older population, women are at risk of dying. 17 times more likely to be in a car crash than men, even with seat belts on.
Challenge for all
Despite these statistics, road safety is not just a challenge for women or young people. Ms. Henry told Diedra Sealey, a young diplomat in the General Assembly President's HOPE Fellowship about walking, cycling, biking or driving on the road.
The interview comes ahead of the General Assembly High Level Meeting on Improving Road Safety, which is being conducted at United Nations Headquarters in New York on Thursday and Friday, led by the President of the General Assembly, Abdulla Shahid, and the World Health Organization. Organ (WHO).
Coinciding with the meeting was a pledge conference of the United Nations Road Safety Fund. The foundation was established in 2018 with the vision of "building a world where roads are safe for everyone on the road, everywhere". It specifically funds projects in low- and middle-income countries, where about 93% of road deaths and injuries occur.
"I am here in New York to remind all 193 Member States of their commitment to the mission and success of the Foundation," said Ms. Henry.
Those successes include the announcement that as of July 1, all vehicles imported into East Africa need to be below Euro 4/IV emissions standards and not be more than eight years old.
The Foundation worked with 15 members of the Economic Community of West African States, to harmonize standard vehicle solutions.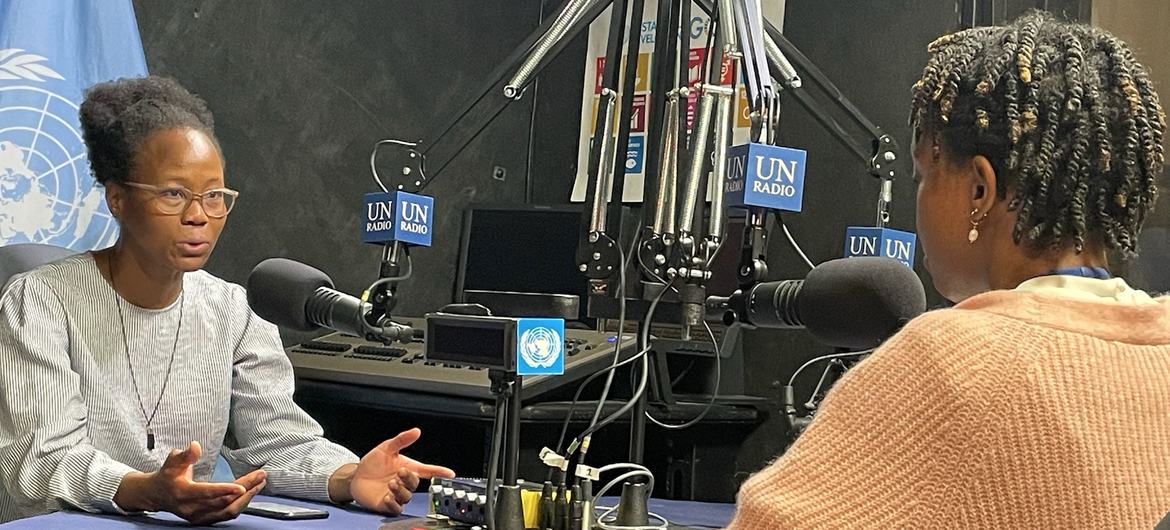 © Paulina Kubiak Greer
Nneka Henry, Director of the United Nations Road Safety Fund speaks to Diedra Sealey, HOPE member in the Office of the President of the General Assembly.
Main benefits
"This will have huge benefits in terms of air quality and road safety," Ms. Henry said of the latest announcement.
Some of the Foundation's other achievements include legislation in Azerbaijan to help with emergency response after accidents, helping to strengthen enforcement of speed limits and other road traffic rules in Brazil and Jordan, and improving data collection in Cote d'Ivoire and Senegal, and training urban planners on how to build safer school districts in Paraguay.
Vision for the future
As part of this week's High-Level meeting, United Nations Member States will adopt a political statement, setting out "a vision for the future of mobility as a goal to promote health and happiness, protect the environment and benefit everyone," according to a press release.
Connected goals are part of Sustainable development goals (SDGs) show how road safety is also integrated into the SDGs, from allowing safer access to education, to giving people access to groceries and reducing carbon emissions into ozone.
Halving the number of road traffic deaths and injuries by 2030 is a goal in the third Sustainable Development Goal of health and well-being.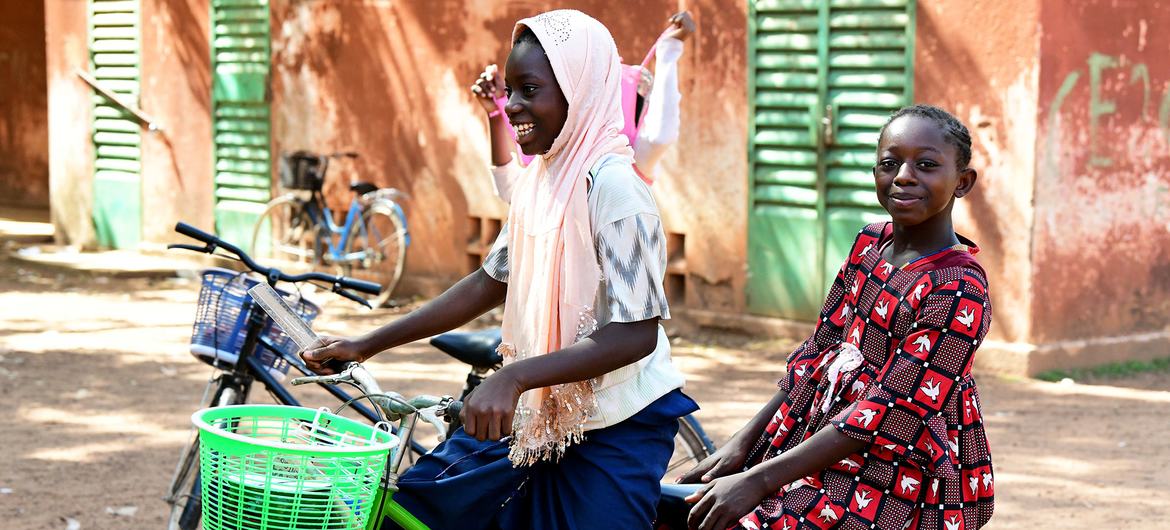 © UNICEF / Frank Dejongh
Children ride bicycles in Fada, Burkina Faso.