Tech
Samsung announces Smart Upgrade program for TVs: Buy TVs for 70% off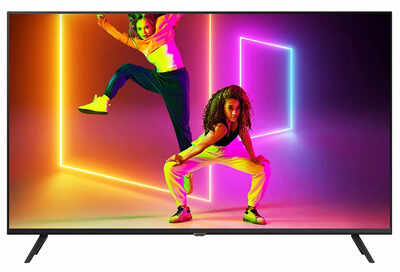 After the announcement Smart upgrade program for S series smartphones, SAMSUNG expanded the program to TVs, allowing customers to buy Samsung TVs for 70% while paying the rest after a year. Samsung has partnered with Flipkart to bring Smart Upgrade to its customers.
Under the Smart Upgrade program, customers can purchase select Samsung TVs on Flipkart by paying 70% of the list price, and they can choose to pay 30% after a year or exchange the TV for a new one. "This program is designed to provide affordability and ease of ownership to consumers," the company said. This will help consumers upgrade to larger and more premium Samsung TVs," in a press statement.
"Smart Upgrade is the first TV show we've launched in partnership with Flipkart to deliver unique affordability solutions to consumers. This program aligns with our vision of providing consumers with an exciting opportunity to upgrade to best-in-class technology, to add value to their lives and transform their living spaces," said Sandeep. Singh Arora, Senior Director, Consumer Electronics Online Business, said. Samsung India.
Samsung TVs available in Smart Upgrade offer
Customers can buy Samsung Crystal 4K UHD TV with Rs 23,093 as an upfront payment and the remaining payment of INR 9,897 after 12 months. The second model available under the offer is the Smart TV QLED Ultra HD (4K) Frame Series 2021 which can be purchased for Rs 38,493 as an upfront payment, while Rs 16,497 must be paid after one year.
FOLLOW US ON SOCIAL MEDIA
FacebookTwitterInstagramKOOKS APPLICATIONYOUTUBE