Fashion
Savage X Fenty Brings AR, FIT:MATCH-enabled technology to its NEW Atlanta Store!
What happens when you combine one of the hottest lingerie brands with augmented reality and bring it to the store/offline? You get the best of all worlds that also include plus sizes into the mix. Here's what Savage X Fenty did when they partnered with FIT:MATCH, working with Intel to launch the next generation of award-winning, patented body shape technology.
"Unique and personalized shopping experiences are the future of retail for both end customers and business owners," Alec Gefrides, Intel's Vice President of Network Edge Group said.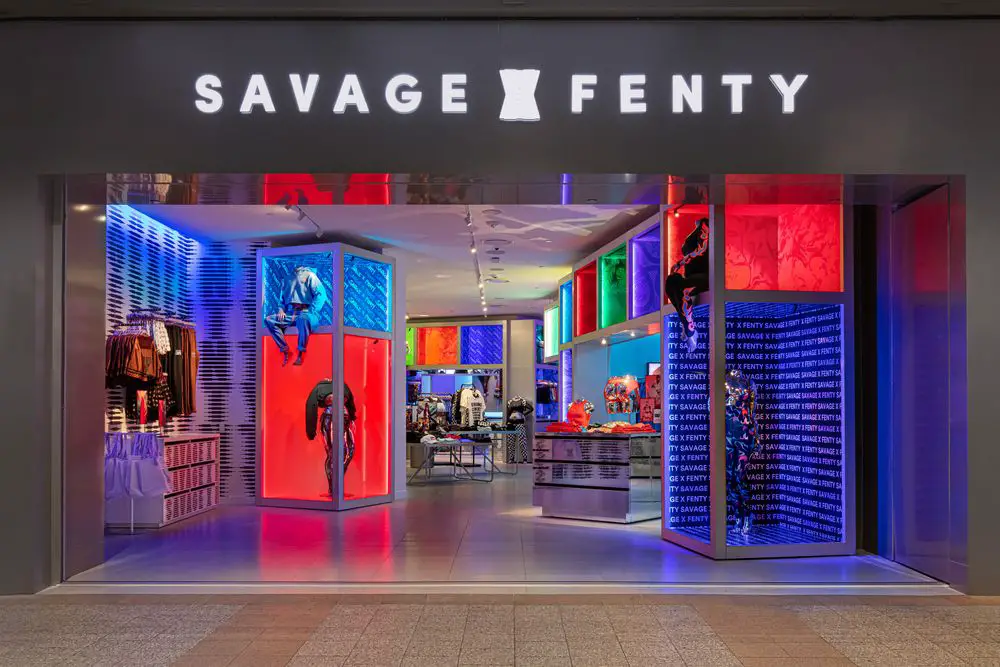 Can you imagine 1) having technology to assist you in finding the right size and size 2) being able to shop sexy, hot and fashionable plus size lingerie in store and 3) no worries about guessing IF your items will fit- every time?!
This is exactly what you can expect in the newly opened place Savage X Fenty location, at Lenox Square Mall, in Atlanta, Ga! First experience of its kind exclusively available at Savage X Fenty retail stores!
The product is called Fit Xperience, "gives you the opportunity to be scanned in an in-store fitting room, using Intel's RealSense technology and Intel's OpenVINO Distribution toolkit." Instantly, you're matched with the most suitable Savage X styles based on your exact body shape.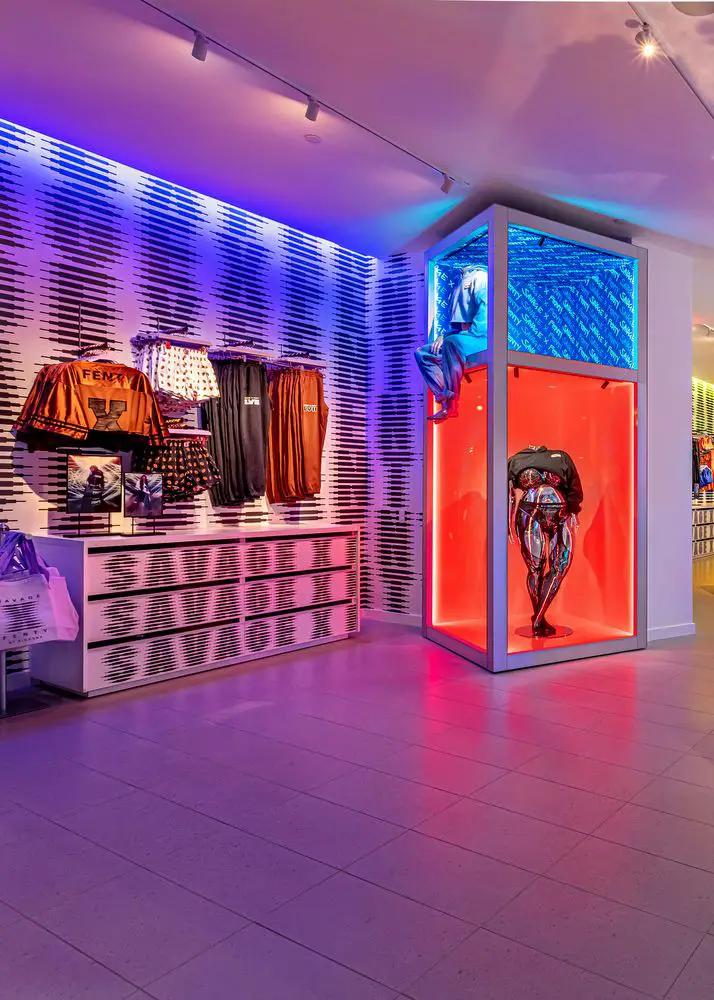 "Leveraging the lessons from the original Fit Xperience rollout, we wanted to take the whole experience to the next level. This new product leverages Intel's RealSense technology, as well as OpenVINO software, to deliver a powerful, fast, and rich shopping experience." Haniff Brown, Founder and CEO of FIT:MATCH said. "We truly believe this is the easiest in-store experience on the market."
Imagine, no more wrong bra sizes. No more trying out an entire store to find what works best for you. No more going through a lot of disappointments or breakdowns in the dressing room, as you struggle to find the ideal lingerie set that fits your needs and desires.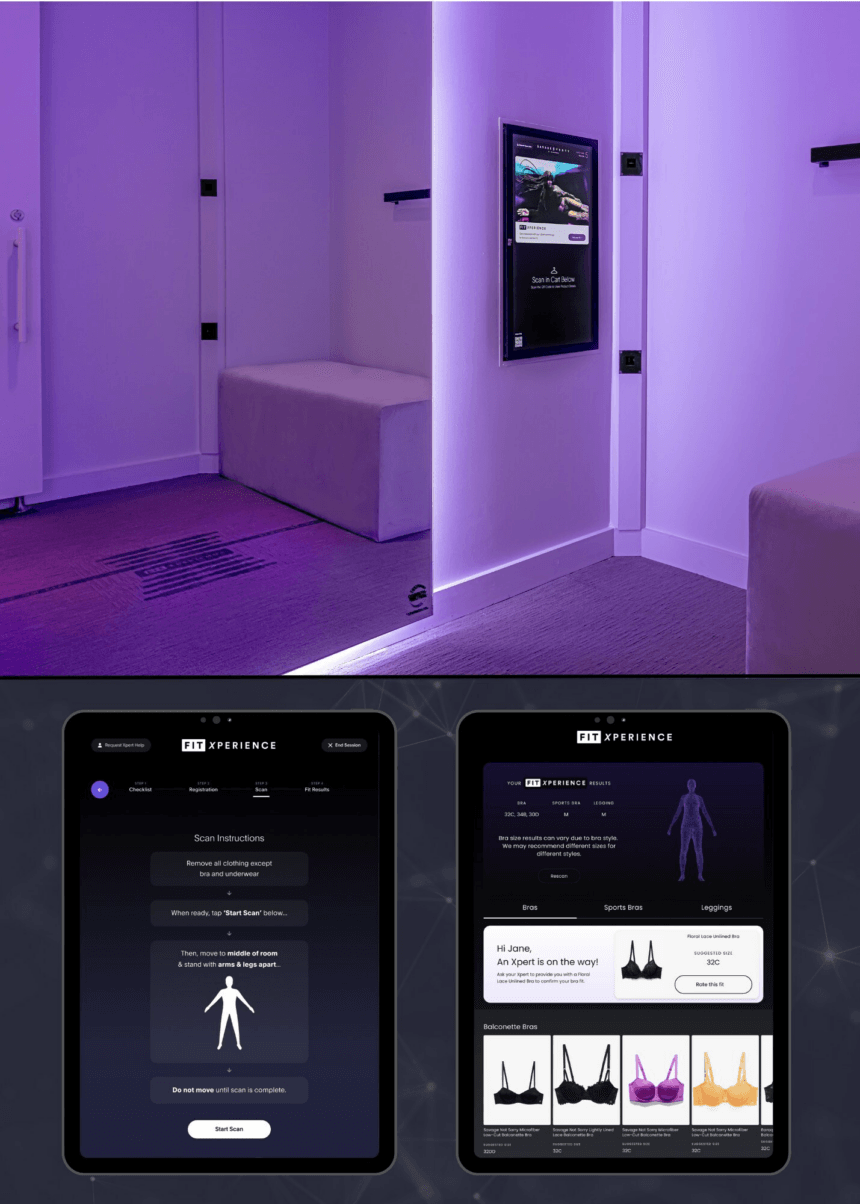 This experience was made possible by Savage X Fenty's strategic investment in FIT:MATCH last year. As a continuation lingerie market disruptorThe Savage X Fenty leverages AR-enabled technology to solve the myriad fit challenges we all face.
A difference? FIT:MATCH with Intel uses body shape data instead of traditional standard measurements. How about that? Quite a few companies have been looking for the ideal combination of AR and technology to address relevance concerns in the larger space, but this is the first time we've seen that happen with a physical retailer. Virtual tests already exist but is the technology available live? The game is changing.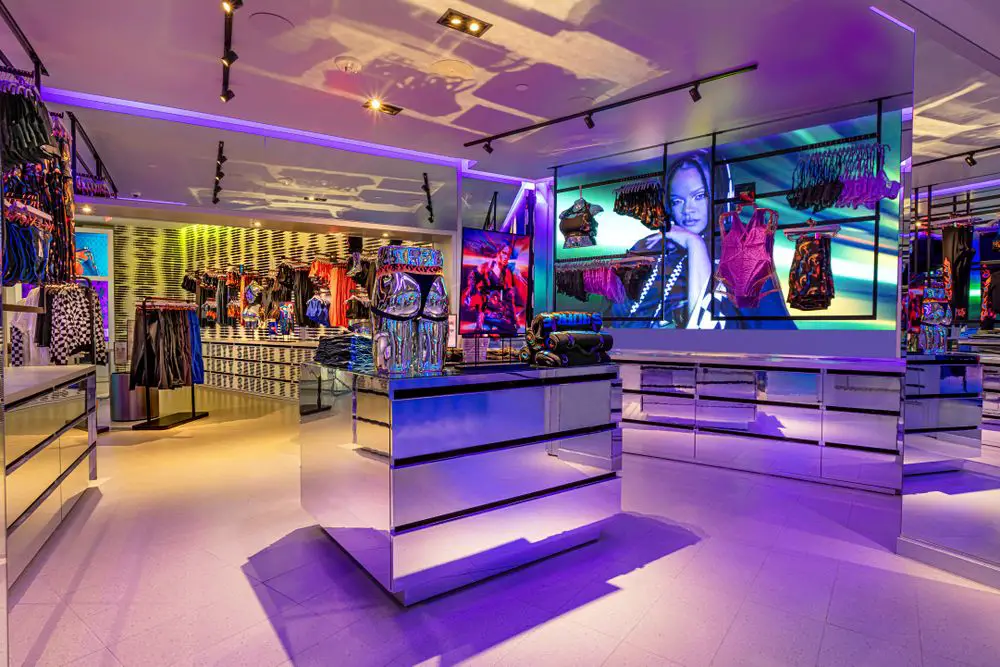 "Fit Xperience has been a game changer in merging physical and digital retail, especially at a time when fit and comfort in your body is so important." Christiane Pendarvis and Natalie Guzman, co-chairs of Savage X Fenty said. "Our diverse Savage X Fenty community has benefited greatly from Fit Xperience – we've received loads of positive feedback about individuals feeling confident buying our products in-store. row. With this new version of Fit Xperience, we are excited to continue providing a seamless and positive shopping experience for every BODY."
How about that?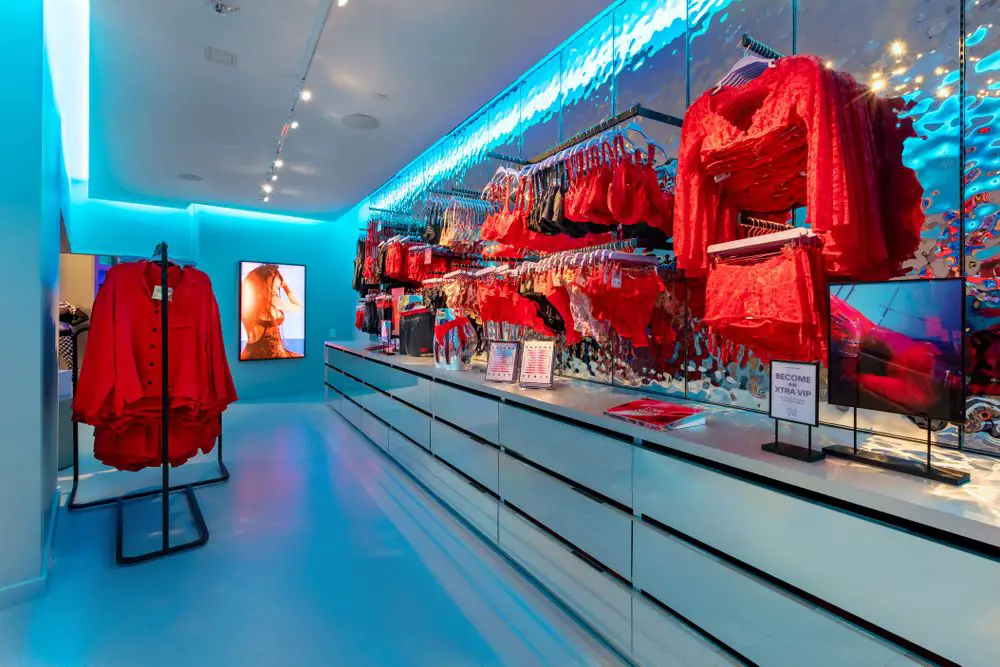 So, if you find yourself in Atlanta, near Lenox Mall, make sure you head to Savage X Fenty to test out this new technology, to find your next plus size lingerie set!
You have the opportunity to create your own anonymous avatar based on your exact body shape to get the most suitable options for your shape. Using Fit Experience technology is both secure and private, super fast – only 30 seconds AND NOT using the camera but using the depth sensor!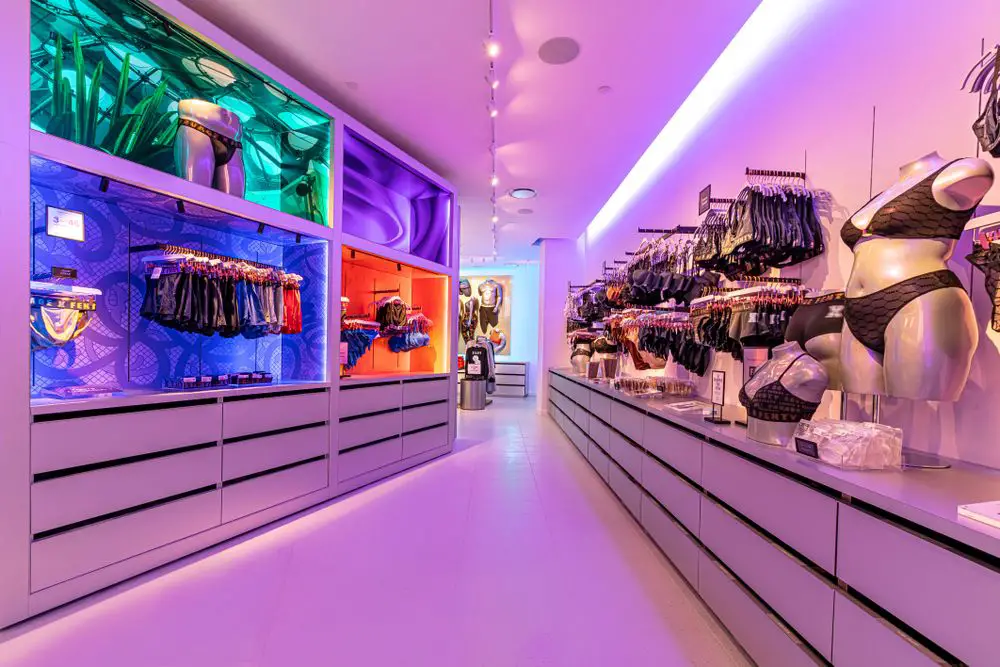 No more trying half to store for over an hour, just to find the one that works best for you and makes you feel confident in your platform. Fit Xperience helps reduce feelings of anger and anxiety that can increase while in the changing room.
Shop the latest in the new Savage X Fenty Sports Collection at SavageX.com!
With this technology launch, we're also adding new options for full-size activewear, all the way up to size 4X. The new Fit Xperience has a wider range of products, including sports bras, leggings, and more!
What do you think about this news? Are you going to the Savage X Fenty store soon? Did you know that Savage X Fenty currently has 6 locations? Oh, yes.
They currently have locations in: Las Vegas, NV, Houston, TX, Culver City, CA, King of Prussia, PA, Arlington, VA and most recently Atlanta, GA!
The Atlanta location is where you can experience this Fit Xperience technology!
What do you think about this news? Is this something that you might see other brands and retailers add to their physical locations for a comfortable shopping experience?
Let us know what you think in the comments below!
<! - Composite Start ->
<! - Kết thúc tổng hợp ->