Lifestyle
Step inside Teressa Johnson's Floral Studio Renovated
There is a certain whim in a flower. The best arrangement carries a story. It could be in composition — the way your eyes traverse a flower, left to right — or color variations within a petal. A story full of whims is hard to ignore, and that's exactly what floral designer Teressa Johnson brings to her (much loved) table.
"We are located in the beautiful and charming little town of Sumner, WA. Our house, which we affectionately name Mayberry House, was built in 1918 and we've been part of its timeline for those seven years," Teressa shared.
A studio of her own
With her more than 20 years of pattern design, Teressa's original facility was in a 6.5-foot cellar, followed by a garage with no running water or insulation. "To say I received an upgrade is a bold way to say it, and to know the sacrifice my husband had to make to give up his workspace — and build the entire studio himself. this — it's an endearing love letter to me."
Teressa's vision came to life when she introduced herself to designer Katie LeClerq. "We met a few times through mutual friends, but then we started working together and developed a very close friendship." The charming studio seems to be built around a table enough for storytelling and spontaneous construction. And it's the perfect place for Teressa to imbue her creations with a passion beyond luxury — one that revolves around the person sitting at the table.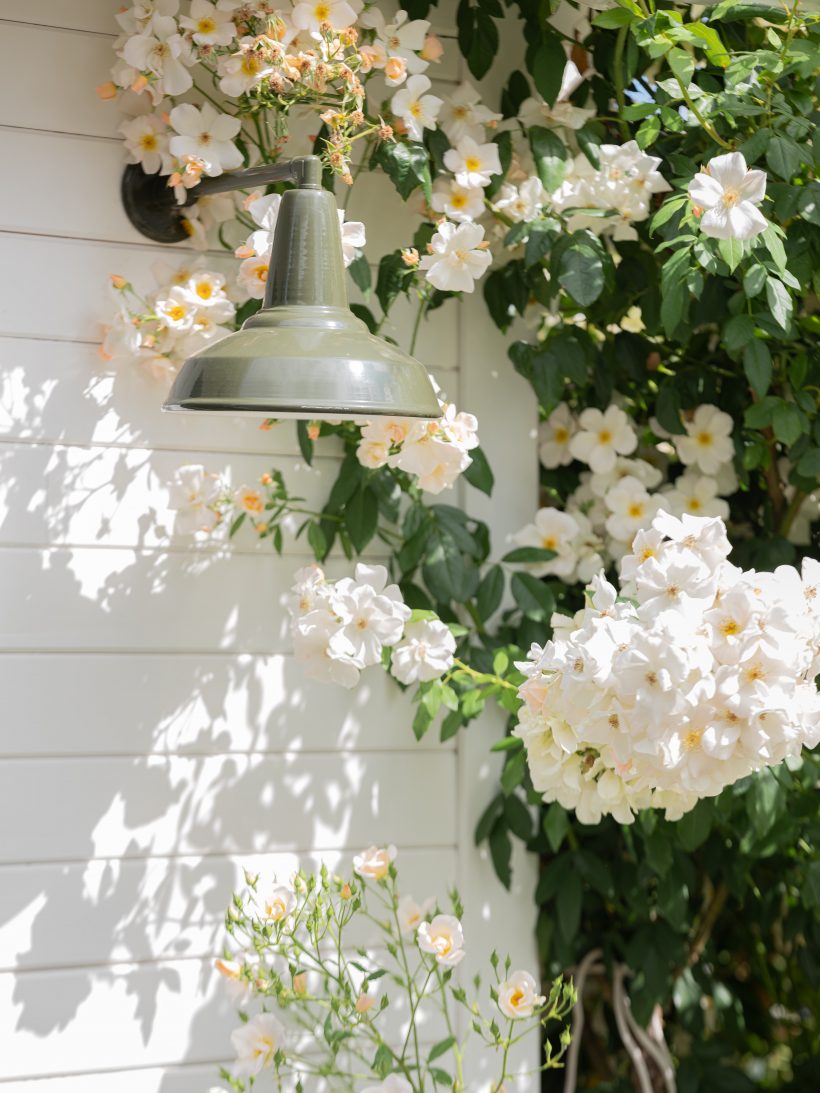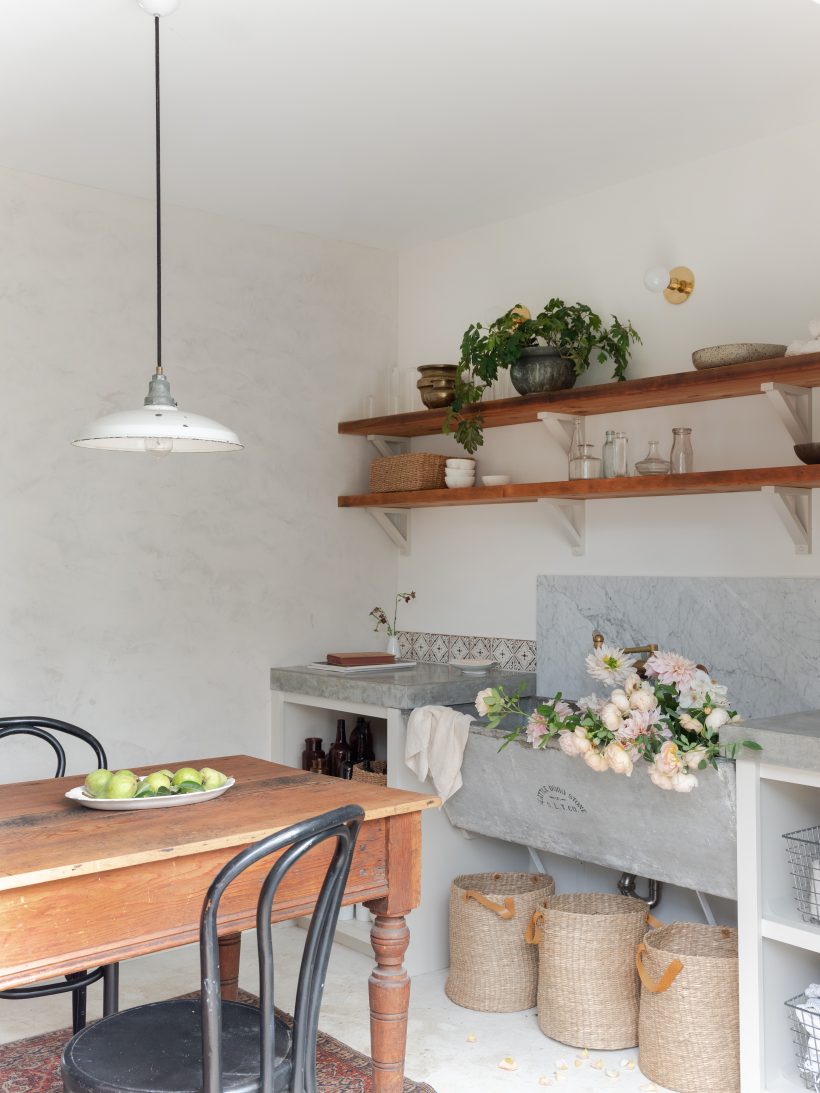 "Why are they here? What relationship do they represent? How can I make them feel honored? What would it be like to be one of these intended guests? I like to think think through the details to create something deeply meaningful for each person who has sat at the table."
Up front, Teressa invites us to join her journey and her delightful flower arrangement studio — plus, the designer shares three invaluable tips for arranging your own flowers like a pro.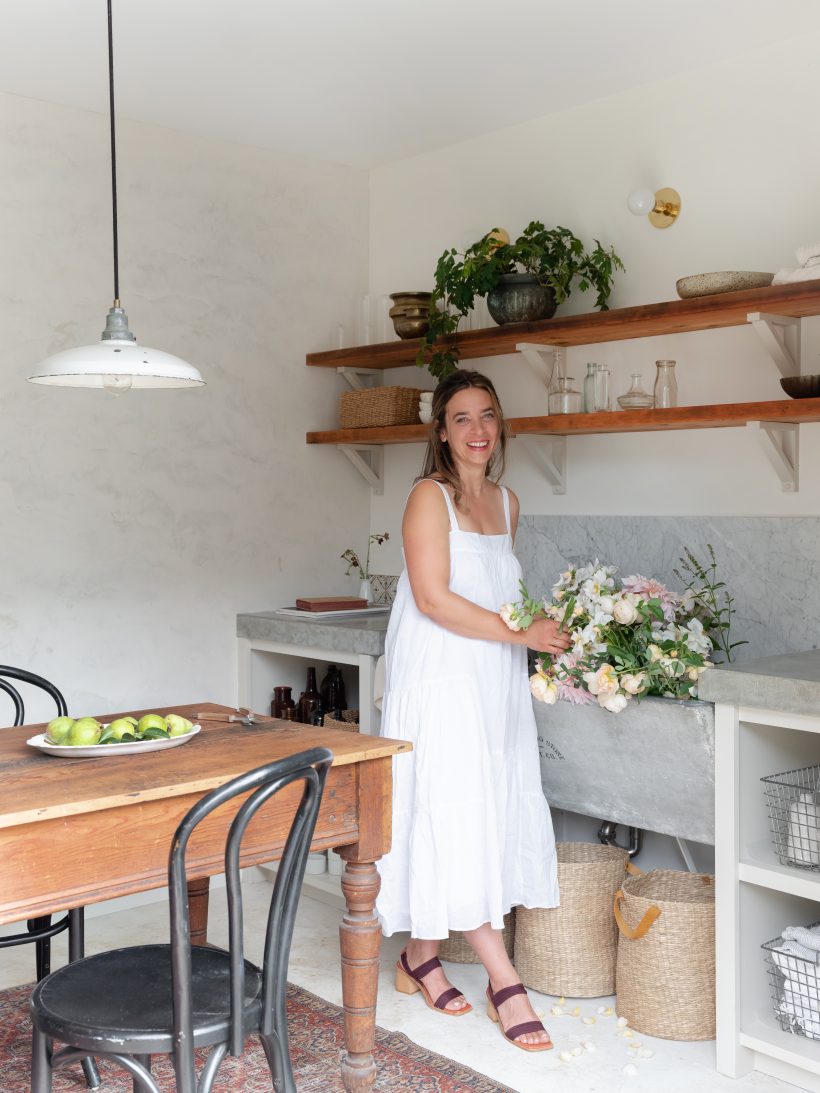 How long have you been designing flowers?
For my thirteenth birthday, I was given three carnations from the grocery store. They quickly found their home on my bedside table and I reveled in how they "complemented"; How they transformed my early '90s sponge-painted bedroom. I have a clear memory of swearing to myself that as an adult there will always be fresh flowers in the house.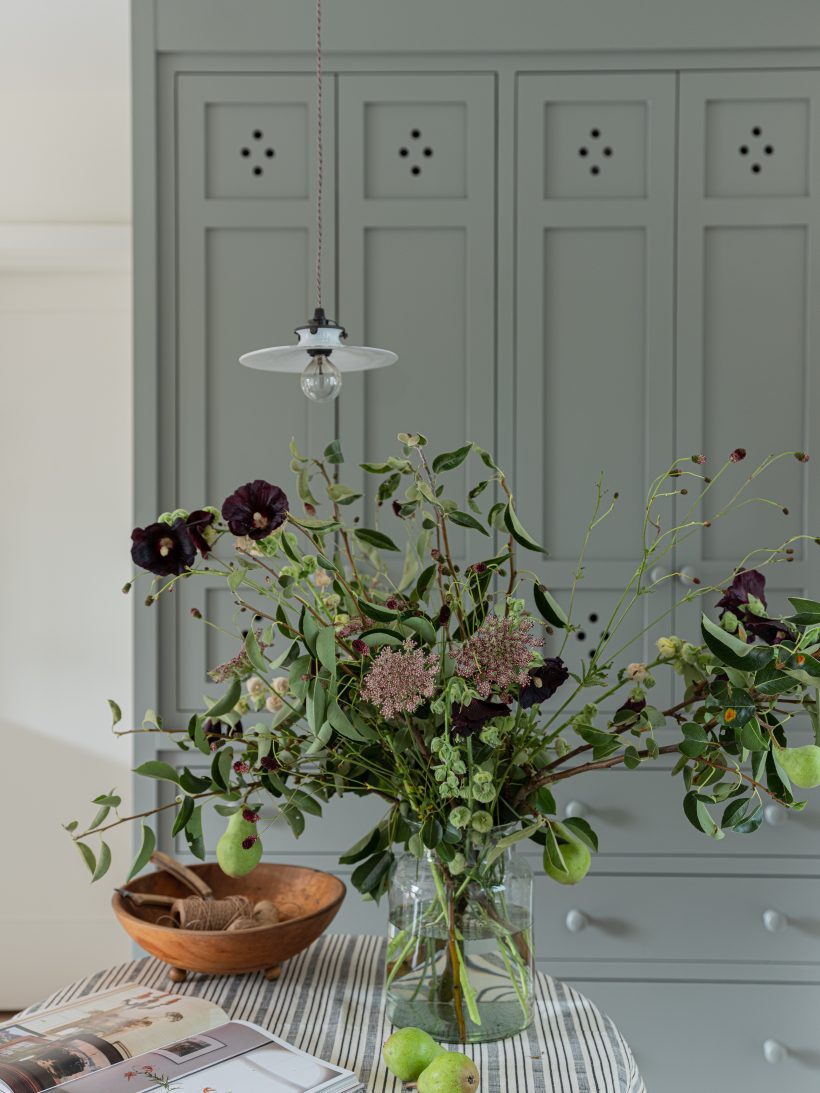 Where is the most surprising place you find inspiration?
Inspiration seems to be everywhere when I have the opportunity to take the time to look around. I spend a lot of time in the car and most of the sparks start to fly when I see weeds in ditches, vines overgrown on fences, and sunburned things bending in the wind.
I come from my childhood (and still in my life now) where we had to be creative for a living, so I've always had a keen eye for seeing ordinary things through an imaginative lens. statue. That almost always elevates and inspires my work.
It also helps me let nature decide what it wants to be, and allows me to let go and dance with it, instead of forcing it to conform to a calculated idea. This kind of layered inspiration not only informs me about my approach to working with flowers, but it has been a common thread woven throughout my life. It's a trait that manifests in cooking, relating to others, and confronting the obvious fact that we really don't have much control over our lives.
What is your vision for this space?
I want to stop playing up and down stairs with rose vines wrapped around me in my compositions. I wanted to stop listening to my lovely, but busy kids from above and there was no quiet place for client phone calls. I wanted natural daylight and a ceiling where I could lift a vase and not tip a flimsy branch into the low ceiling above.
My vision for this space was one of kindness from all of that, and then I fell head over heels in love with Katie LeClercq's creative genius. I think it was just one render and I could see what she saw—it was perfect. She is real and understands space and aesthetics like no other I have ever known.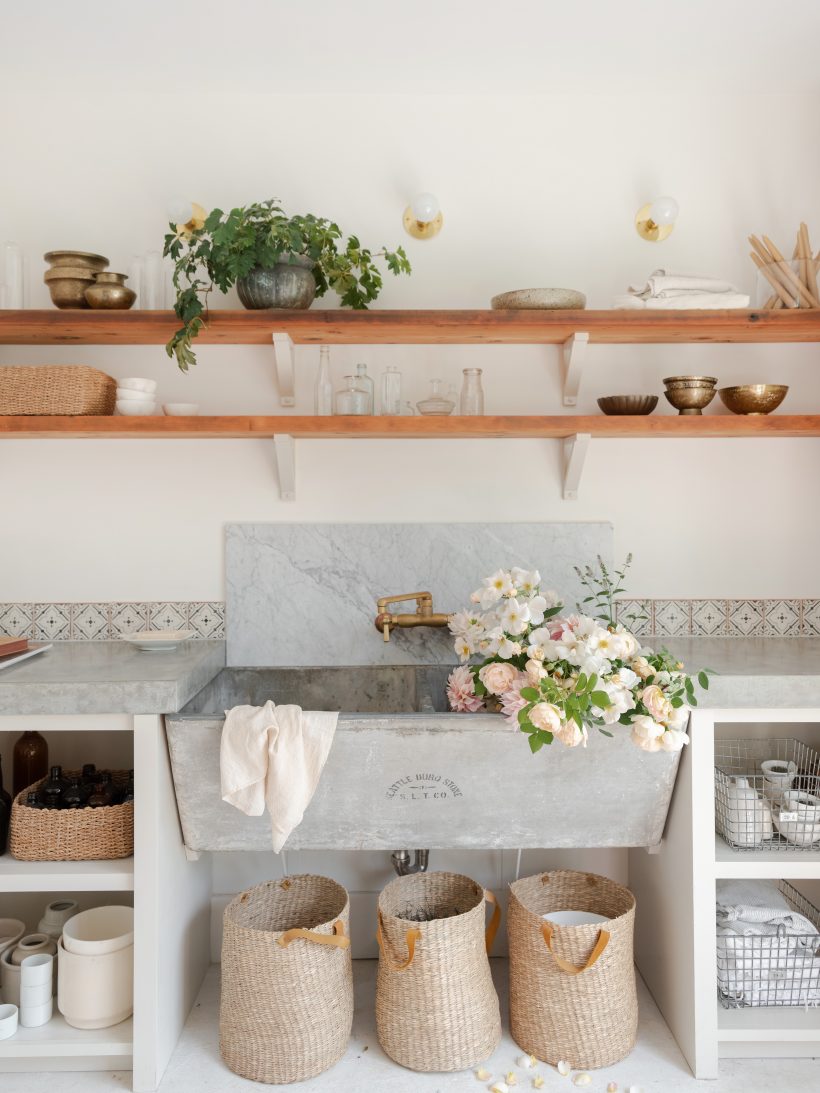 Describe your home studio in three words
Timeless, authentic, captivating. The main farm table here is like a sacred space — a place to hold so many deep and meaningful conversations that makes the set all the more sweet for me.
Do you have a favorite piece or feature in your studio?
Sink and farm table. Both come with a restoration story, which is a top priority for me and my husband.
The sink came with the house in 1918 but was covered in paint and hidden in the basement. After waiting two years to find a home where we could see ourselves build our lives, we went on a tour of this home. The bones were charming, but the kitchen was so small and made me lose hope. Crestfallen, we ambushed downstairs to the subterranean basement and I discovered the sink! That is the tipping point.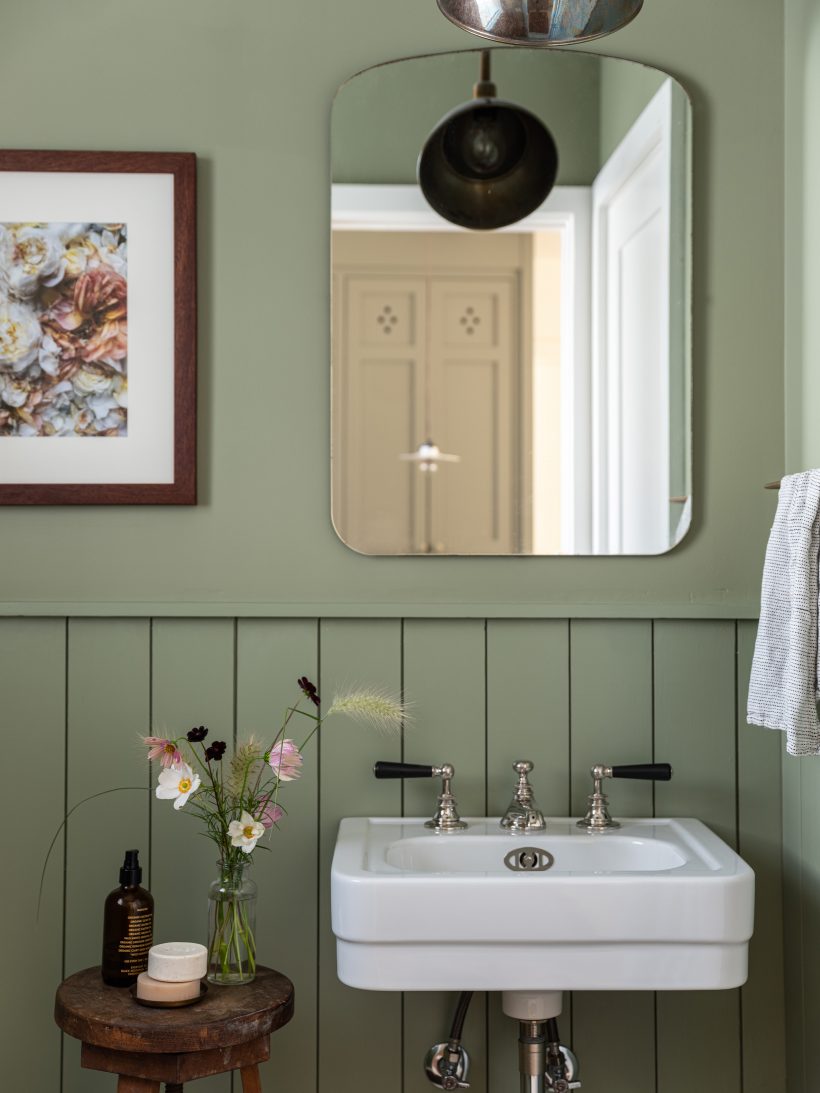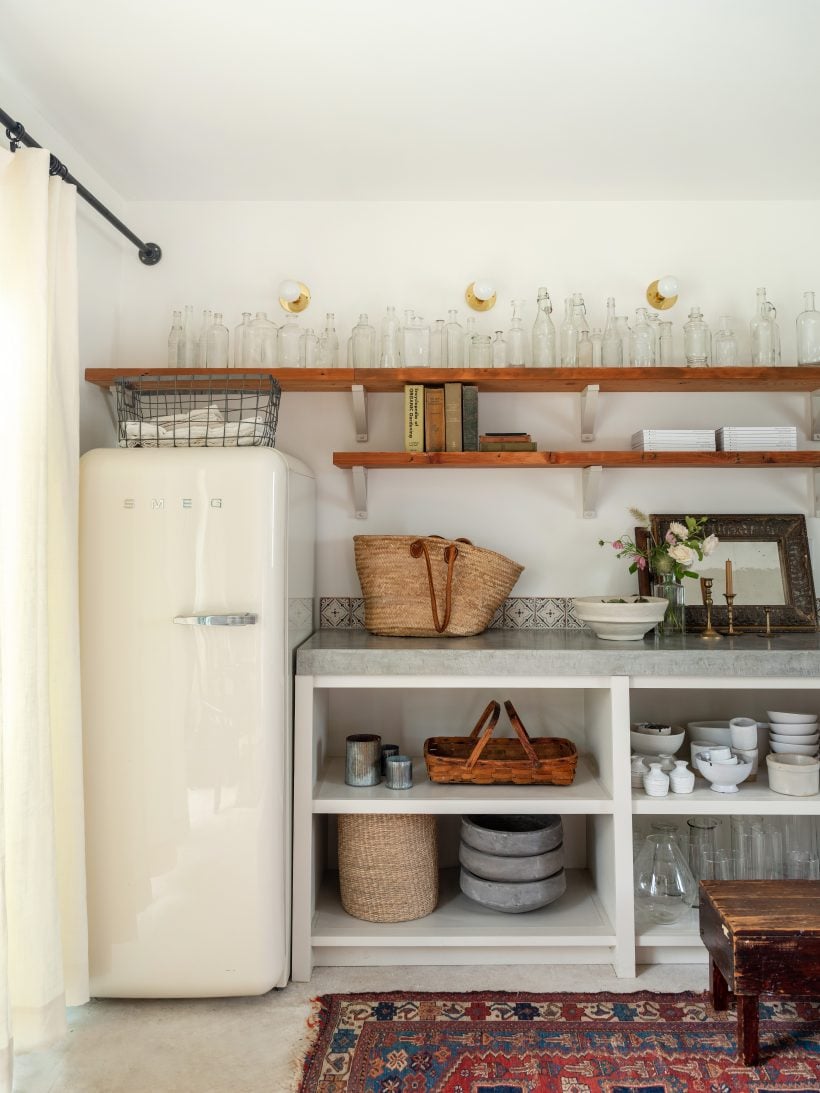 I quit booking my kitchen and put in an offer on the house. Seven years later, that lucky washbasin is finally taking center stage and emerging from the basement to the top center of the studio, and we're still hustling in our little kitchen. I'd say it's worth it.
The table is part of the client's family property and they never give it too much attention. After the project, they generously gave it to me, seeing that I was engrossed in it and they didn't care much. We strapped it to the pickup truck, sanded and oiled it. It has been the lifeblood of the studio ever since.
I am pleased to announce that I now know many neighbors of great diversity, thanks to my unrelenting need to prune and prune, and enjoy the foliage and flowers all around us. .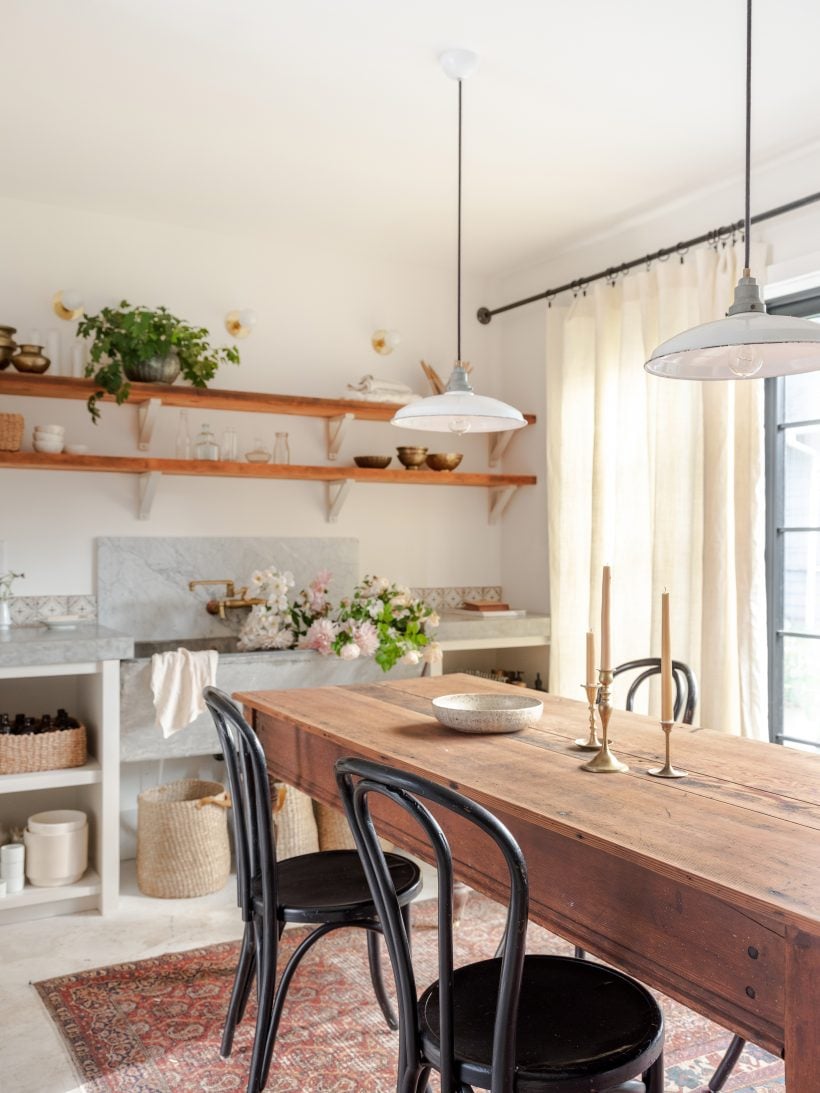 3 simple tips for creating floral arrangements
Know your essentials
Hands are the most necessary tools for all of us. However, I do have a special extension on my right hand side, and that's called a pair of ring cutters. I absolutely feel the most skillful when holding this thing in my hand, maybe even more with a pen, cell phone or a chef's knife. There are, of course, many levels of quality in this shears, but as long as they're sharp and strong, I'm a happy camper. I've planted them all around me…in my car, on my deck, in my studio, in my toolbox. I always need those scissors.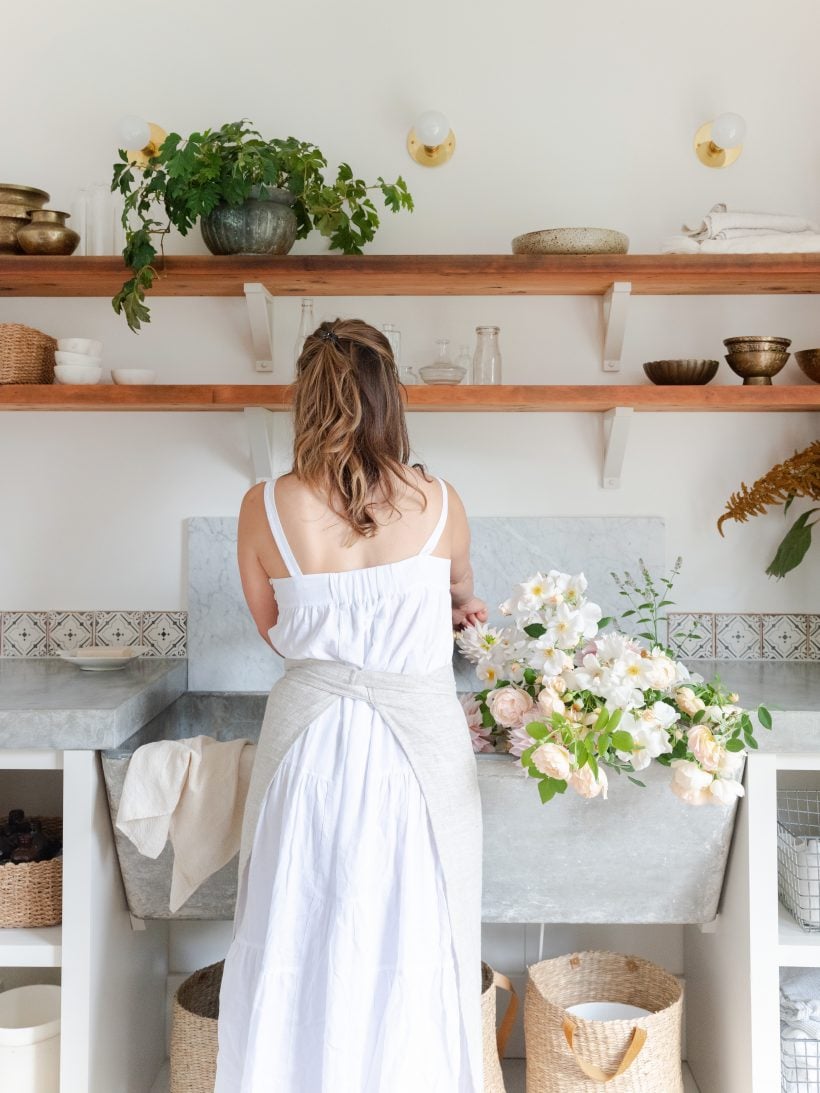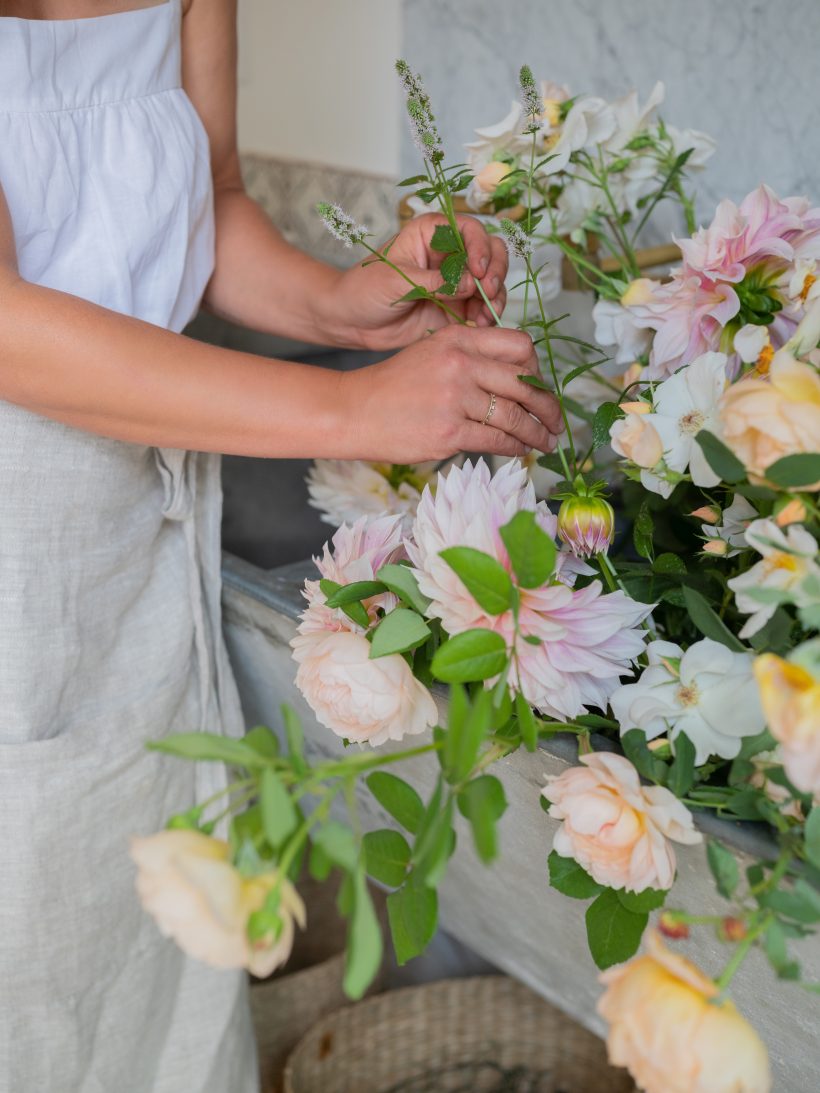 Source Well
Support all the farmers! I can't say enough about the loved ones who have dedicated their lives to cultivating our beauty. If you can grow your own flowers, do it. If you can't, come support the small farms and growers who do all the work, in all seasons, to bring us their offerings. I'm in NW, and we're blessed with so many incredible growers who do everything they can to appear for us, considering our colors and the shades each of us aspires to. , and sometimes it is even possible to plant new varieties with specific designers.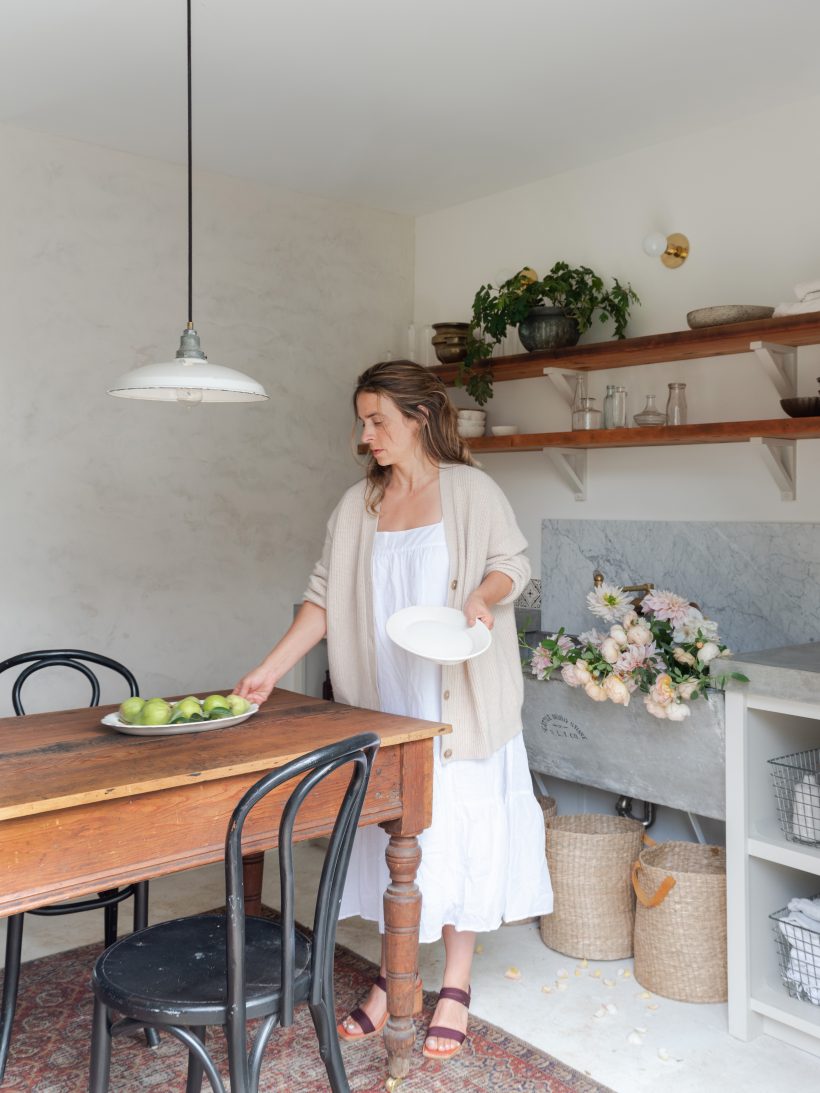 Practice Sustainability (There's a Surprising Benefit!)
For plants, it is important to know how and when to prune to create a symbiotic relationship with the plant. If one knows how to prune and prune, the tree will be encouraged to grow and multiply, and it will become a win-win situation for everyone. I'm no professional gardener, but the basic guide in this post is to cut (use the aforementioned ring shears, NOT scissors) at an angle, just above the button. This will encourage further plant growth and, of course, provide you with the desired flower or cut branches to arrange at home.
In terms of relationships, I'm a strong advocate of meeting your neighbors. If a neighbor has something growing in her yard and I like it, I'll knock on the door and introduce myself. Compliments to a garden are never undesirable, and an offer to purchase cuttings from the garden is even better. However, I often end up with a new friend, my favorite flowers, and a warm batch of cookies left in her hand that no neighbor has ever craved for money. So start a new relationship that may never happen. I am pleased to announce that I now know many neighbors of great diversity, thanks to my unrelenting need to prune and prune, and enjoy the foliage and flowers all around us. .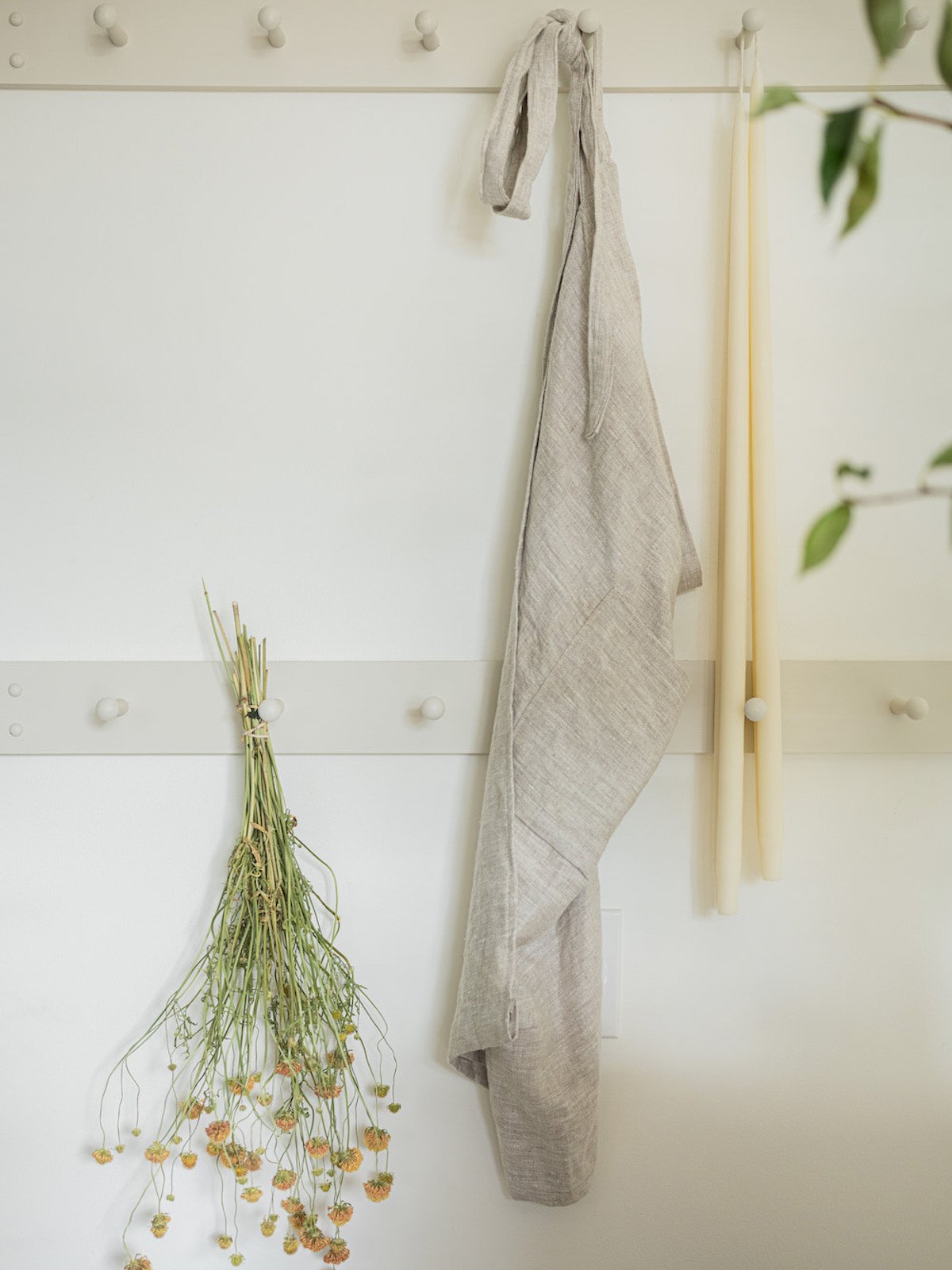 Resources:
cabinet opener paint: Benjamin Moore Edgecumbe Gray
Integrated cabinet paint: Benjamin Moore Street Chic
Faucet: Chicago Faucets
Device: Smeg
Area rugs: Woven Abode and Jean Palmer Home
lighting on large table: 1st Dibs
sconces: Ramsey Conder
small round table pendant: Jayson Home
plasterwork on the wall: Julianne Johnson
Concrete countertops: Concrete project
bottom shelf: Casual Surveying Co.
<! - Composite Start ->
<! - Kết thúc tổng hợp ->