Game
Sword Art Online: Alicization Lycoris is newly updated, here are the full notes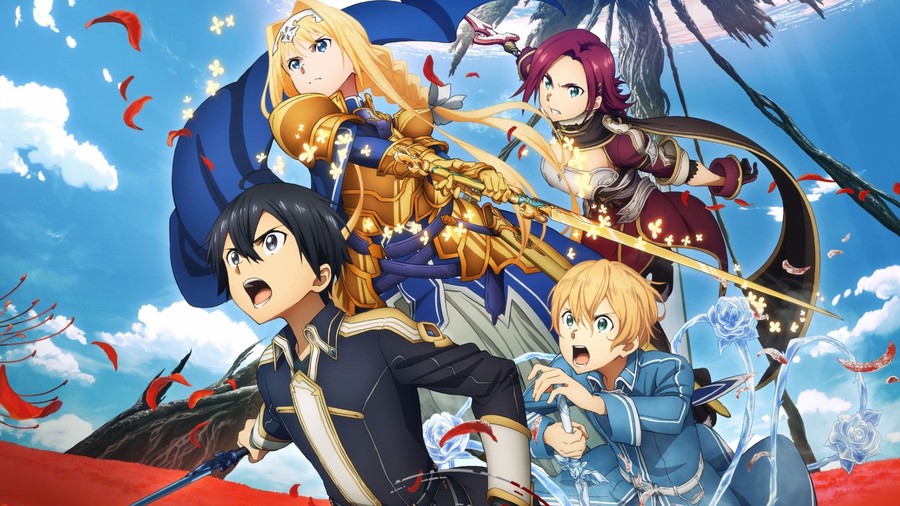 Following yesterday's announcement of the upcoming DLC, Sword Art Online: Alicization Lycoris received an update bringing the game to ver.2.0.1.
In addition to the usual major bug fixes, the update adds new character customization options and increases the level cap for characters and weapons. There are also tweaks made to the game's combat settings and combat system to make the gameplay experience a little more accessible.
For the full patch notes, see the following from Bandai Namco:
Sword Art Online: Alicization Lycoris Ver.2.0.1 (January 16, 2023)
New additional content
– Increase the level cap of playable characters from 100 to 110.
*New level cap will be upgraded after updating the game to Version 2.0.1.
– Increase weapon level from 25 to 30.
*To level up, the player must complete the Strange Beast Quest to get the required resources.
– Increase the level cap of SYSTEM CONTROL from 50 to 110.
*Level cap will be upgraded after updating the game to Ver. 2.0.1.
– Added new costumes and avatar sections.
*Outfits will automatically be added to character creation and costume visualization after updating the game to Ver. 2.0.1.
– Added "Mito" avatar and costume parts from Sword Art Online the Movie -Progressive-Aria of a Starless Night
– Added "Alphen" and "Shionne" avatar and costume sections from Tales of Arise
– Added new weapons in "Memory Swap"
– Added new feature; "Equipment Synthesis – Using "Memory Coins" allows the player to transfer the Enhancement level of one equipment to another.
*Devices with an Upgrade level below +5 cannot be used in Equipment Synthesis.
*Unique equipment such as "Night-Sky Blade" cannot be used as a resource for Gear Synthesis.
*Equipment that was used as the material for Gear Synthesis will be consumed and lost.
*After completing the free additional story update #4 "Ancient Apostles": The Blue-Eyed Demon", the player can access the Memory Exchange from the raid dungeon access points.
– Added Lv300 Mutant Monster Quests in each empire
– Added evolved raid bosses
*When existing raid bosses reach Lv200, they will evolve. The evolved Raid Boss has different looks and attacks. Defeating these stronger Raid Bosses will bring greater rewards to the player.
– Added New Equipment– The number of Incarnation Fragments required to enhance equipment has been reduced
– The amount of Incarnation Shards required to gain the "+25" enhancement has been reduced
The fight
– Removed the limit on the number of days a player can participate in the Strange Beast Quest and the Memory Arena. Players will be able to challenge the missions of each content at any time. * An Internet connection is required to perform these tasks.
– Changed max level for below missions:
– Raid Quest Reaper Reborn: Changed max level from 200 to 400
– Knight Reborn, King Reborn, Demon Reborn Raid Mission: Changed max level from 199 to 400

– Increases overall divine arts power
– Triggering a Sacred Art attack after a sword skill while the target has a chain now activates "Sequence Explosion"
– Adjust the Spear Sword skill as follows:
– Decreased Double Helix's Attack level from 6 to 5
– Reduced Dimension Stampede trigger debug time from 15 seconds to 10 seconds

System
– Characters "Strea" and "Philia" can now use Visualization Outfits
– Adjusted ACC against enemies at a higher level than the player in battle.
– Adjusted the learning rate of unlearned individual art codes so that they no longer decrease when they are replaced
– Added new item drop specifications
– Defeat enemies added from Ver. 2.0.1 will have a chance to drop accessories
*Some accessories are not eligible.
– Changed Combat Skills and Passive Skills for some weapons and accessories
– Changed the skill level for the bracelet accessory "XT Charm Bangle" from Passive Skill: Enlightenment+ to Passive Skill: Relinquishment.
Is different
– Fixed other minor bugs and crashes.
---
The ver.2.0.1 update is now available for download. For more information on the game's next week's DLC pack, check out all the details in the article below.