Game
The fan-made LEGO set of Zelda: Breath of the Wild is about to enter its final review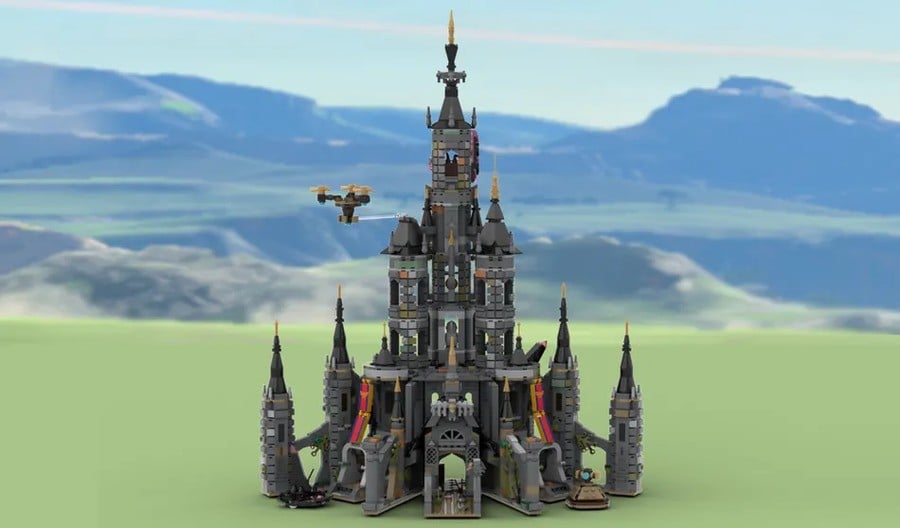 This isn't the first time Zelda's Hyrule Castle has entered the final stages of LEGO's fan-made and community-sourced IDEAS platform, and it certainly won't be the last – anything to do with Nintendo usually received completely removed, after all.
But this latest Hyrule Castle design, based on Breath of the Wild, which includes Calamity Ganon, Koroks, Bokoblins, Guardians, Hylian Shield, and Link's canvas glider, so sure Will all those details convince LEGO and/or Nintendo to put it into production this time around?
BrickGallery, the designer, is also responsible for one of the The previously successful (but rejected) Hyrule castle set, and some of the Tom and Jerry series are quite popular.
As for what "final stage" means for this LEGO set, here's what LEGO IDEAS has to say:
"A "LEGO Review Board" consisting of designers, product managers, and other key team members will review the idea. We will build concept models and determine if the concept is good. Whether the idea meets our high standards for what it takes to be a LEGO product, this includes factors such as playability, safety and compliance with the LEGO brand. Potential LEGO products all go through such a process and must meet the same standards."
This process can take several months and when it is finished it will either get the green light and move on to the next stage (design and development) or it will be rejected.
Crossed fingers!
.
<! - Composite Start ->
<! - Kết thúc tổng hợp ->