Game
The Harvest Moon: A Wonderful Life Remake doesn't look weird enough yet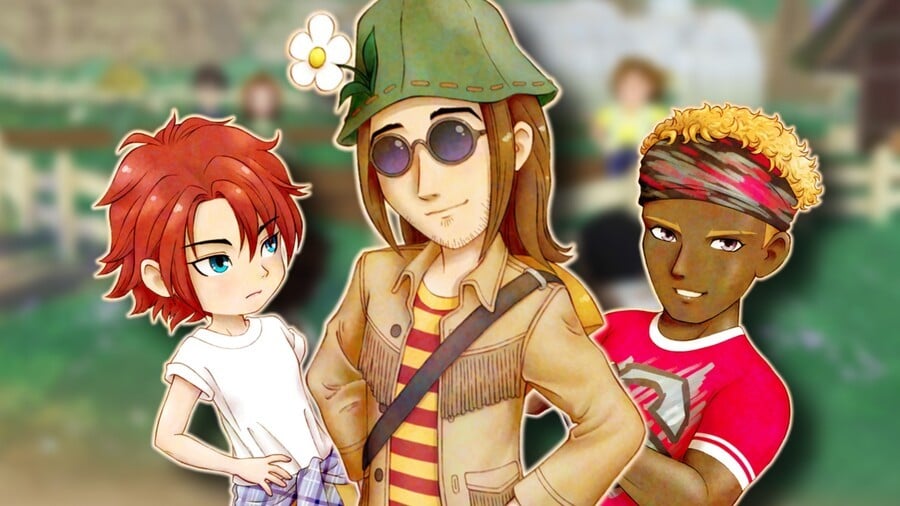 Soapbox features allow our writers and individual contributors to voice their opinions on hot topics and random stuff they've been mulling over. Today, Kate wasn't impressed by what she saw Tales of the Seasons: Wonderful Life hitherto…
---
My first Harvest Moon game was A wonderful life on GameCube, fortunately it is one of the best. I don't just say it because I'm basically a nerd donut filled with delicious nostalgia, but because it really is a freak game. It has dead characters. It has a full life cycle in which you can live for 30 years and then pass your farm on to your children. There's a talking tree, a snowman, and a mysterious homeless man who sometimes steals from your farm unless you train your dog to drive him away.
It is not only Strange game in the history of the series. Harvest moon DS filled with strange things, such as the mermaid living in a mad scientist's basement, or the fact that you must kill your own animals to marry the Witch Princess. Friends of Mineral Town allows you to marry a pond monster. Even as recently as Town triohave the option of marrying Woofio, a big dog mascot, and you're told at one point that there really isn't one internal costume, and he was in fact a human cursed by a jungle spirit.
In later games, that characteristic weirdness was gradually lost. Olive Town's PioneersThe newest game, full of normal people, is pretty boring, and although you can dress up as a cat or a buffalo every day if you want, it's just as much fun.
Unfortunately, it seems Tales of the Seasons: Wonderful Life may be heading in the same direction, i.e. boarding the train to Normie Town. It's true that we haven't seen many games yet, but we've seen a lot of character redesigns, and… well, they really say it: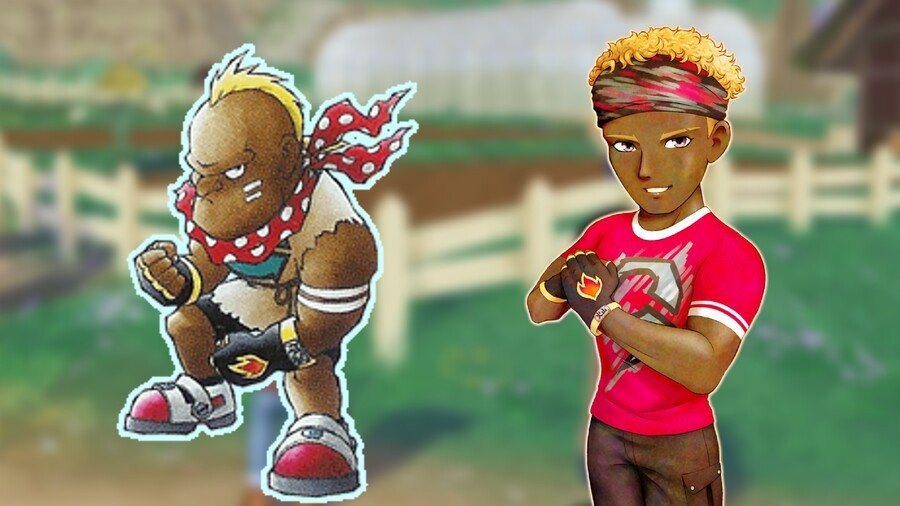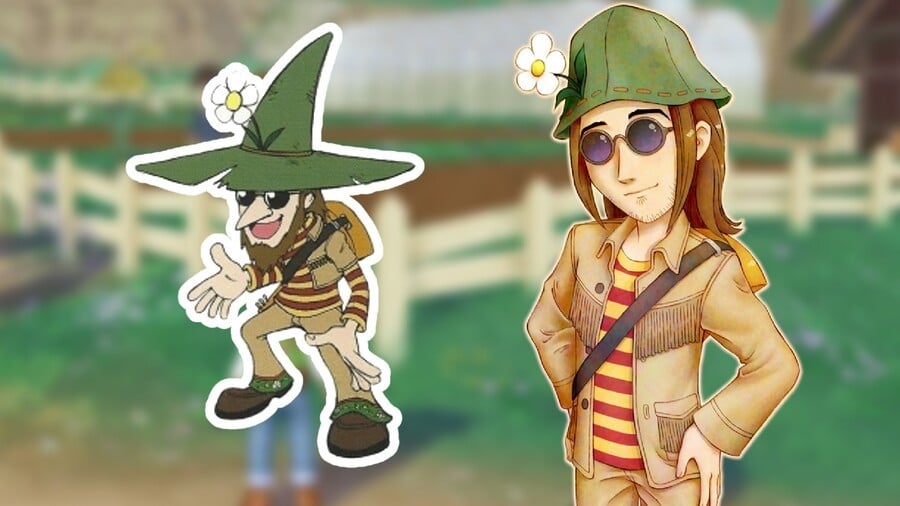 To address a potential elephant in the room: Cody (now named Gordy) is in dire need of a redesign, as his original design was a rather racially insensitive design. But they steered in the exact opposite direction, turning him from a burly, burly guy into someone who looked like he would sulk if you beat him at a soccer game.
What about Gustave? He used to be a spiky, weird hippy with annoyingly opaque sunglasses. Now he looks like a John Lennon oat milk latte version and no fashion sense. At least the glasses are still intimidating, more of a cult leader's way than "the guy who grows his own mushrooms, if you know what I mean".
Don't get me wrong, the character designs themselves aren't bad. But compared to the original, they seem very clean and similar. The characters aren't as memorable as they were in the GameCube original, and while they're much more realistic now, they're also less offensive. boring.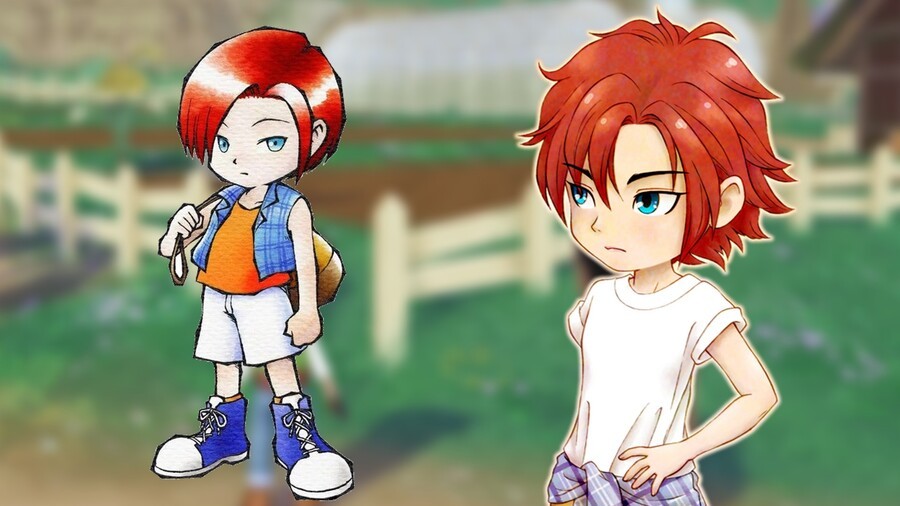 But I think my heart was broken the most because of Nami. In the original game, she's a quiet, cool tomboy who leaves town at the end of her freshman year unless you marry her. She is difficult to conquer, because she is independent and aloof, and because she is always withdrawn; but that's part of the reason I love her so much. The other single girls, Celia and Muffy (now named Cecilia and Molly), were all friendly and warm to you from the start, but Nami is who she is, and unlike the two girls. otherwise, she's not particularly feminine in her expression, preferring to wear Converse and flannel.
She's still pretty vague about gender in the remake, which I appreciate, but now she's put on makeup. It seems silly to be sad, and it doesn't seem like such a big deal. Of course, androgynous and masculine people can wear makeup; I do all the time! But that thin line of baby pink lip gloss seems bigger.
Harvest Moon and Story of Seasons have always been slow when it comes to adding progress to their games, stretching their legs to admit it. probably you can play as a girl and probably You can marry someone of the same sex. Back in the early 2000s, Nami – an androgynous character who didn't particularly care for the player, always went on her own schedule and didn't want to open up to anyone – felt special, special. especially among the more typical single girls.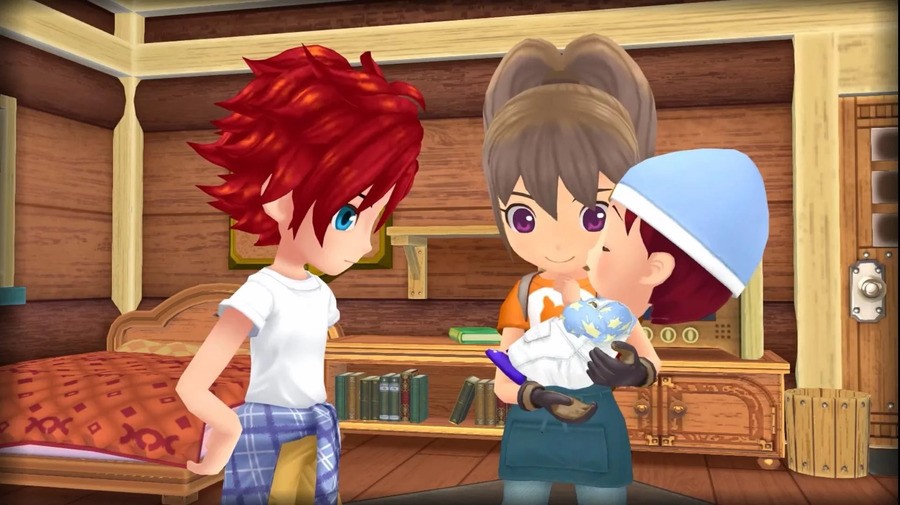 It's probably not too surprising to learn that a lot of people who enjoy farm games and life simulations are gay women like me, and even though I appreciate doubt Nami (or Celia, or Muffy) was ever designed for that demographic, yet they still have fans in the gay community and Nami – even unknowingly – is a codified character homogenization. LGBTQ+ gamers are always looking to find their own story in the game, even when they're forced to play straight men over and over again, and being married to Nami is one of them. .
Listen, for the record, I chose Celia, because I was young and she was the easiest to flirt with, but Nami felt like a representation of how a woman can be — the representative that I don't. seen in many other places.
Perhaps Nami's childishness is part of why A Wonderful Life is so weird. At the time, it seemed like Harvest Moon didn't mind being a little different, because it's completely in a category of its own. It doesn't compete with anything, or compete for new players with some great new features. It doesn't mind having characters that are perhaps atypical. For players like me, weird is what we've got, and weird is what we want.
But when one door closes, another opens. For the first time in Harvest Moon history, players will be able to choose "non-binary" as the protagonist's gender, as confirmed by XSEED itself. And you can marry whoever you want, meaning same-sex marriage can happen again. So I can forgive them giving Nami lip gloss, and I can even forgive them making Gustafa a boring disruptor, because player representation is the kind of advancement. really important set.
Also, if I'm being completely honest… Nami is still hot.
---
Do you agree with us that the character redesign in A Wonderful Life is a bit boring? Will you still marry Nami? Let us know in the comments section!
<! - Composite Start ->
<! - Kết thúc tổng hợp ->