Lifestyle
The Ultimate Christmas Movie Night: Here's Everything You Need
I live (yes, LIVE) for movie nights. When work wraps up and I shut my computer down for the night, I want to do one of three things: Get cozy with friends and my fam, settle in for a night of indulgent movie-watching, or whip up a new recipe in the kitchen. Well, if you're planning the ultimate Christmas movie night, why not go for all three?
That's right, we can, should, and will have it all. (Hold up—should that be my New Year's mantra?) To set things in motion, I've rounded up ideas to help you throw the best-ever movie night. Because when we're gathering around the TV to watch a classic holiday romcom or Netflix Christmas original, we should be going all in. I'm talking all the best snacks plus all the best movies plus all the best people (your people, of course). So if you're looking for one last way to celebrate the holiday before the big day itself, look no further than all the inspiration you'll find below. I've combed the internet for all the best Christmas movies and holiday-appropriate recipes to go with them. Get ready to dig in.
Dips & Appetizers
Vegan Cashew Queso from Minimalist Baker
Why We Love It: It's delicious. It's creamy. It's also… dairy-free? You better believe it. This plant-based queso is so good, it might even win over your cheese-loving friends. All it takes is seven ingredients, five minutes, and one blender for the creamiest, melty queso you ever dipped your chip in.
Hero Ingredient: While cashews, nutritional yeast, and hot water are all responsible for this queso's "cheesy" base, it's really the harissa that seals in the heat that makes this queso so good.
Get the recipe.
Burrata Toasts With Caramelized Walnuts and Mint-Pomegranate Pesto
Why We Love It: I love festive foods that combine all the colors of Christmas. Pomegranates bring the jewel-toned bursts of red while mint pesto supplies all the green. These toasts layer on a delicious variety of diverse flavors that, when you take a bite, blend together beautifully.
Hero Ingredient: I definitely got into the burrata game way too late, but now that I'm here, I'm a happy eater. Because burrata is the ultimate creamy cheese, it's the perfect pick for spreading on your toasts.
Get the recipe.
5-Minute Seasonal Spread
Why We Love It: While I'm all for cheese boards, sometimes, it can be fun to switch things up a bit. When you're looking for something new, try this five-minute platter. While it's less of a recipe and more of an assortment of tips and tricks for creating the most beautiful party spread ever, trust me when I say that it'll get the job done. It's a life-saver if you're short on time but still want to serve up a show-stopping snack. 
Hero Ingredient: The beauty of this platter is that you're able to mix and match any nuts, veggies, spreads, cheeses, and bites of your choosing. While the recipe includes a list of suggestions (I highly recommend including a big wedge of stilton—just saying), feel free to go with your favorites and focus your efforts on the presentation.
Get the recipe.
Christmas Sweets and Treats
3 Easy Popcorn Recipes
Why We Love It: Popcorn is the perfect crunchy snack to munch on throughout a movie. It's so good I can grab handful after handful before realizing I've reached the bottom of the bowl. Well, if you want to make it even better, try one or all three of these recipes. They each use popcorn as a base for all the chocolatey, salty, sweet, and sticky add-ins you can imagine. Choose from Chocolate Peppermint, Zesty Masala, or Salty Caramel.
Hero Ingredient: While I love all three of these recipes, I do have to say that the salty caramel is the winner. If you can get your hands on toffee chocolate pretzels, pour them into your popcorn bowl with reckless abandon. And if you can't find them, keep searching high and low until you do.
Get the recipe.
Waffle Gingerbread House
Why We Love It: Okay, this treat is a bit more involved than the others, but who says your movie night can't turn into a gingerbread house-making party? Set your guests up with all the components needed to make their own waffle-ized gingerbread house. Put out a plate stacked high with Belgian waffles, pre-fill piping bags of frosting, and scatter bowls of toppings around your table. Decorate to your heart's content.
Hero Ingredient: This house would literally not exist without the Belgian waffles. Their fluffy, square shape is perfect for supporting the structure of your house, and honestly, they're going to taste a lot better than gingerbread that's gotten rock hard.
Get the recipe.
Fun Christmas Drink Ideas
Dairy-Free Nogtini
Why We Love It: Holiday seasons may come and go, but I am always here for the eggnog. It's creamy and rich, and while I can't get away with drinking more than two glasses before I'm fully satisfied (and might need a nap), I'll always say yes to a glass. This recipe lightens things up a bit by replacing your eggs, milk, cream, and sugar with dairy-free Fronks milk. Four ingredients plus a garnish of grated nutmeg, and you have a crave-worthy beverage.
Hero Ingredient: You guessed it—the hero ingredient is the Fronks milk. The Austin-based company produces organic nut milk that's unbelievably good. Using it in this cocktail means everyone gets to enjoy a gorgeous glass of eggnog. 
Get the recipe.
Hot Chocolate Board
Why We Love It: I was unsure whether to put this under drinks or desserts because loaded up with cookies, candies, chocolates, and more, this board is definitely a treat. It's essentially a sweetened-up version of your favorite cheese or charcuterie board. Go for a variety of stir-ins and garnishes and set your guests free. I'd love to sip on a mug of souped-up cocoa while watching my favorite Christmas flick.
Hero Ingredient: Opting for high-quality cocoa ensures your hot chocolate is as chocolatey as chocolate can be.
Get the recipe.
Now, for the (Even More) Important Part: The Best Christmas Movies to Watch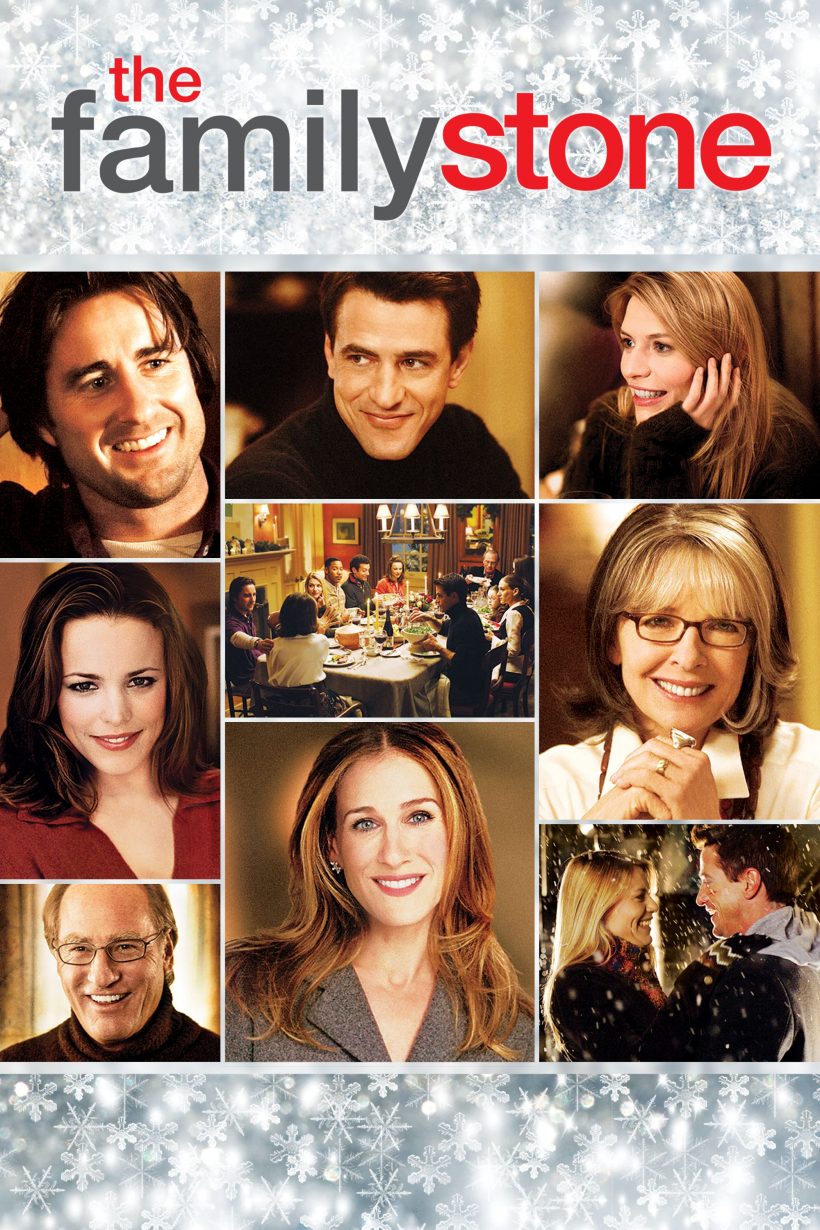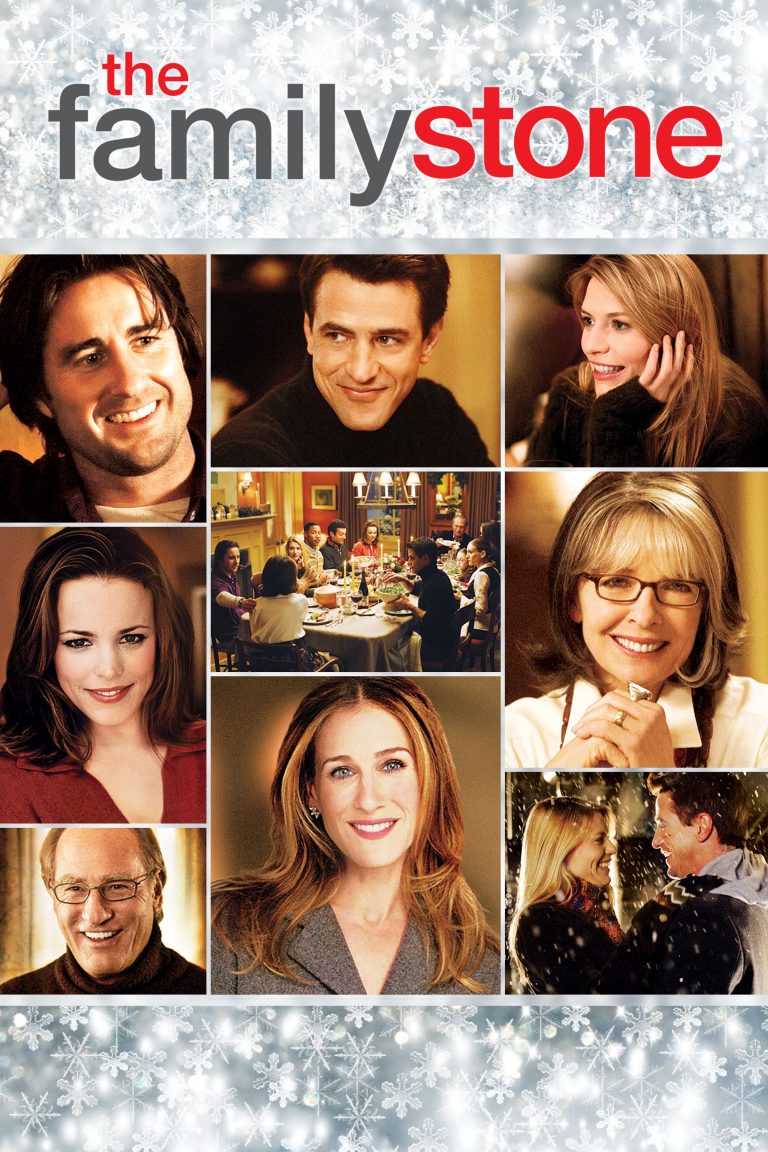 The Family Stone, 2005
Everyone needs to star in a rom-com Christmas film at least once in their career. The Family Stone was Sarah Jessica Parker, Claire Danes, Rachel McAdams, Luke Wilson, and Diane Keaton's chance to do exactly that. Honestly, this is one of those movies (like The Holiday) that I can watch really any time of the year. SJP does what she can to win over the hearts of her boyfriend's New England family at Christmas. Of course, folks butt heads, and arguments break out, but all the characters go through a good bit of growth—and I'm always here for that.
Standout line: "You were just a little girl in a flannel nightgown. And you were shoveling snow from the walk in front of our house. And I was the snow, I was the snow. And everywhere it landed and everywhere it covered. You scoop me up with a big red shovel. You scoop me up."
Available on: Amazon Prime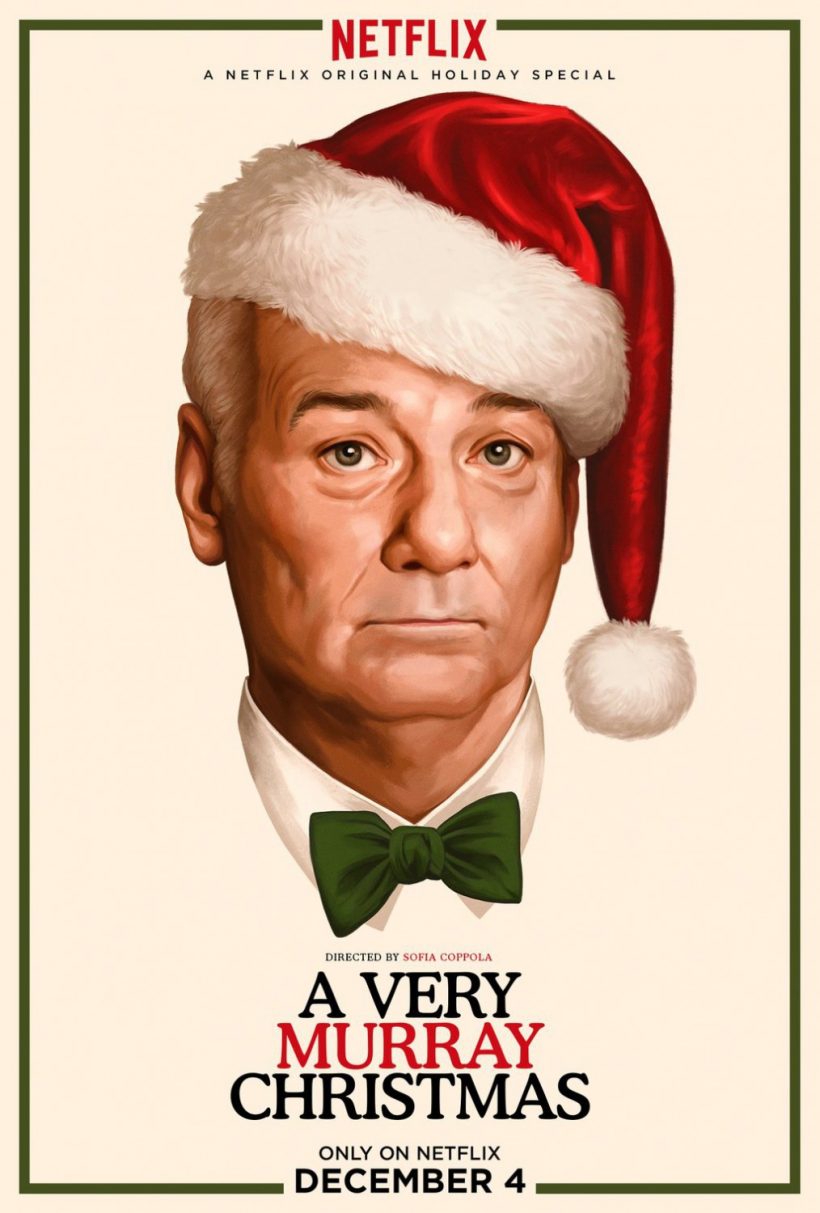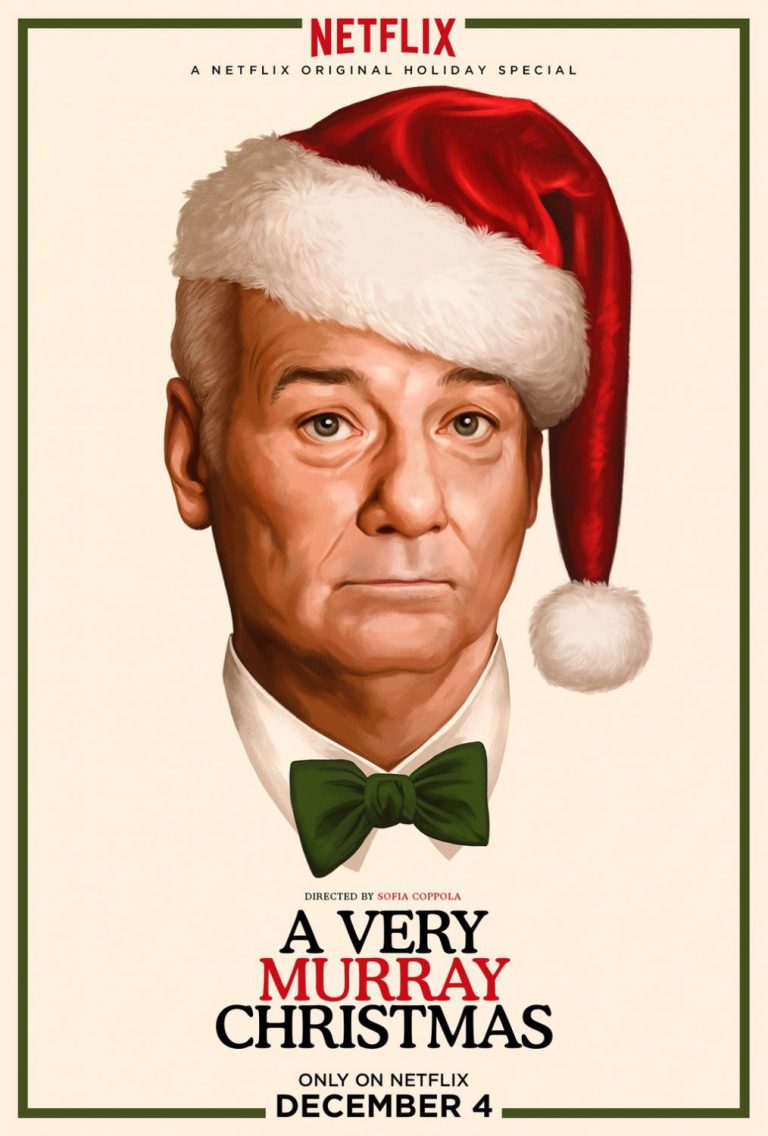 A Very Murray Christmas, 2015
Rashida Jones. Miley Cyrus. George Clooney. They're all here for one reason and one reason only: to celebrate the holidays with everyone's favorite actor (and really, person) Bill Murray. While plenty of other variety shows has tried to beat it, A Very Murray Christmas will forever be my favorite. It's funny and charming, and a film I can watch year after year without it ever getting old.
Standout line: "By the power invested in me by the Writers Guild of America, the Screen Actors Guild, and the Directors Guild… I'm also on the waitlist for the Teamsters Union… I now pronounce you two officially re-engaged."
Available on: Netflix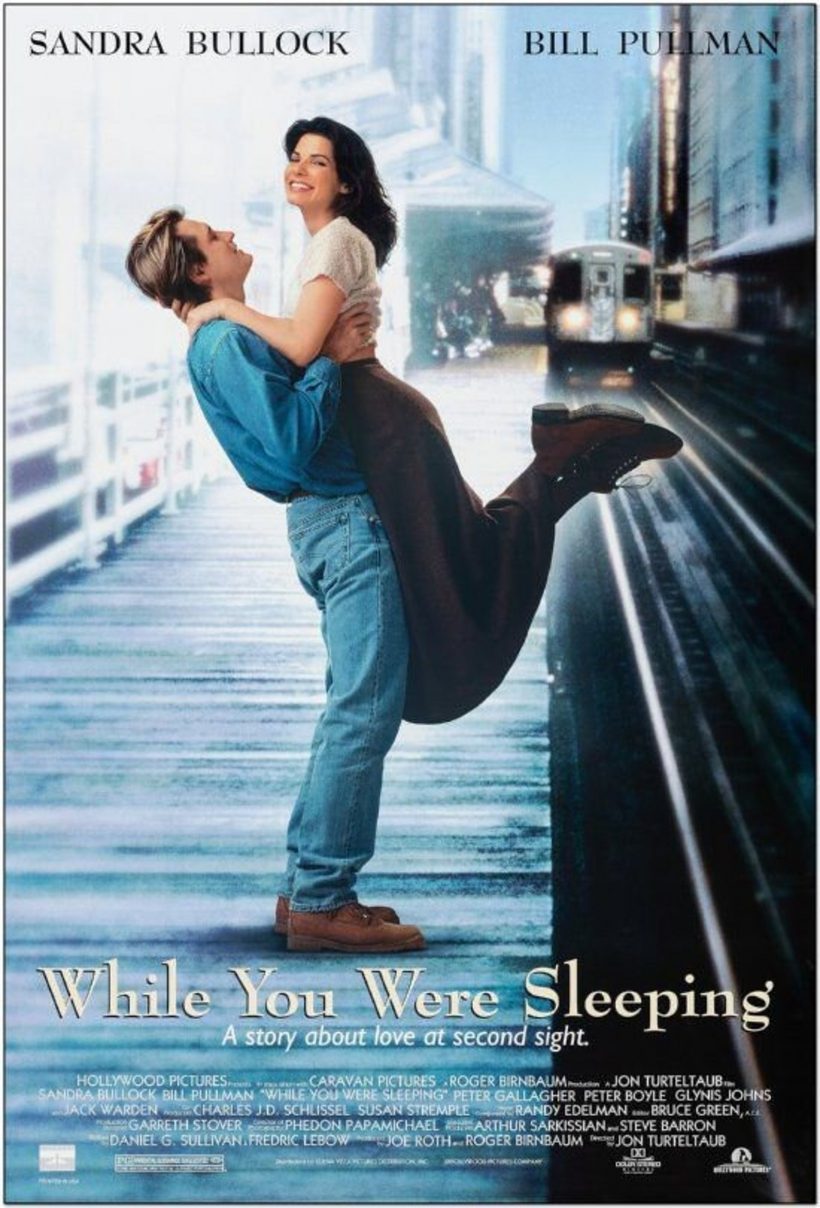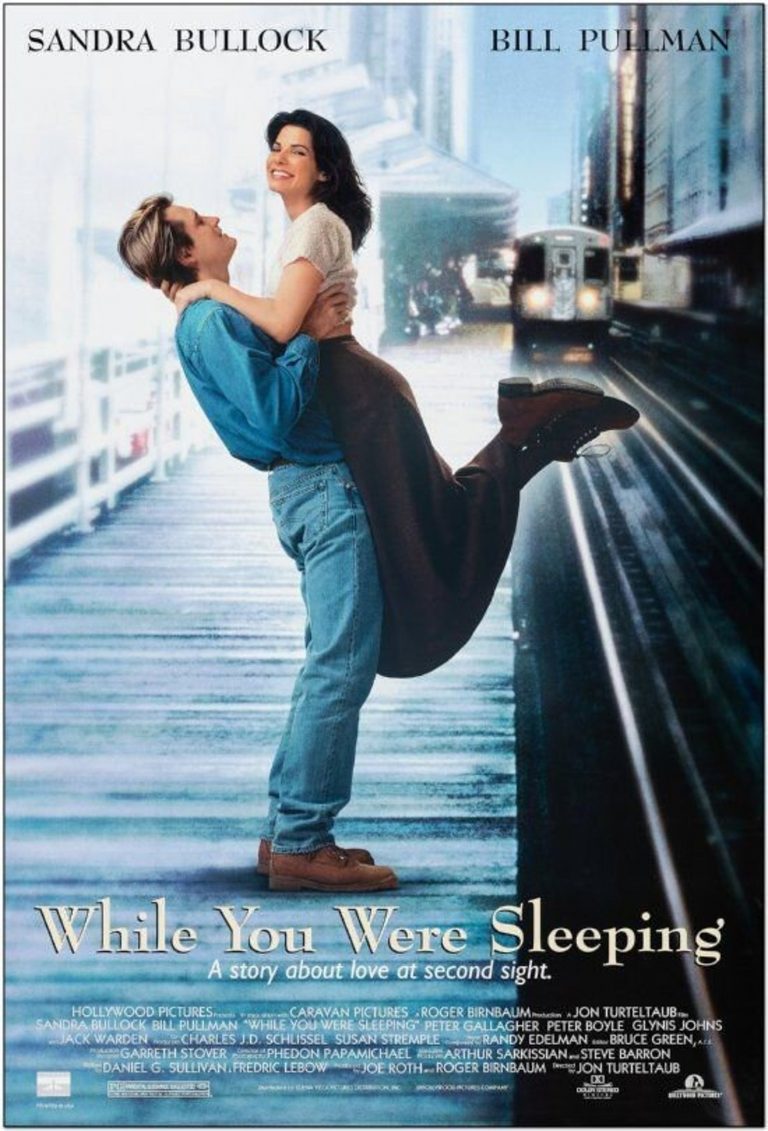 While You Were Sleeping, 1995
Don't believe what they say: This is definitely a Christmas movie. The premise says it first and the sentiment says it all. It's Christmas Day, and Sandra Bullock saves her longtime crush after he's pushed in the path of an oncoming train. Here's the twist: She doesn't correct the nurse when it's assumed she's his fiancée. Things get complicated…complicated like Sandra Bullock finds herself falling for her crush's brother. It supplies just the right amount of feel-good romance that everyone's Christmas could use.
Standout line: "Have you ever fallen in love with someone you haven't even talked to?"
Available on: Amazon Prime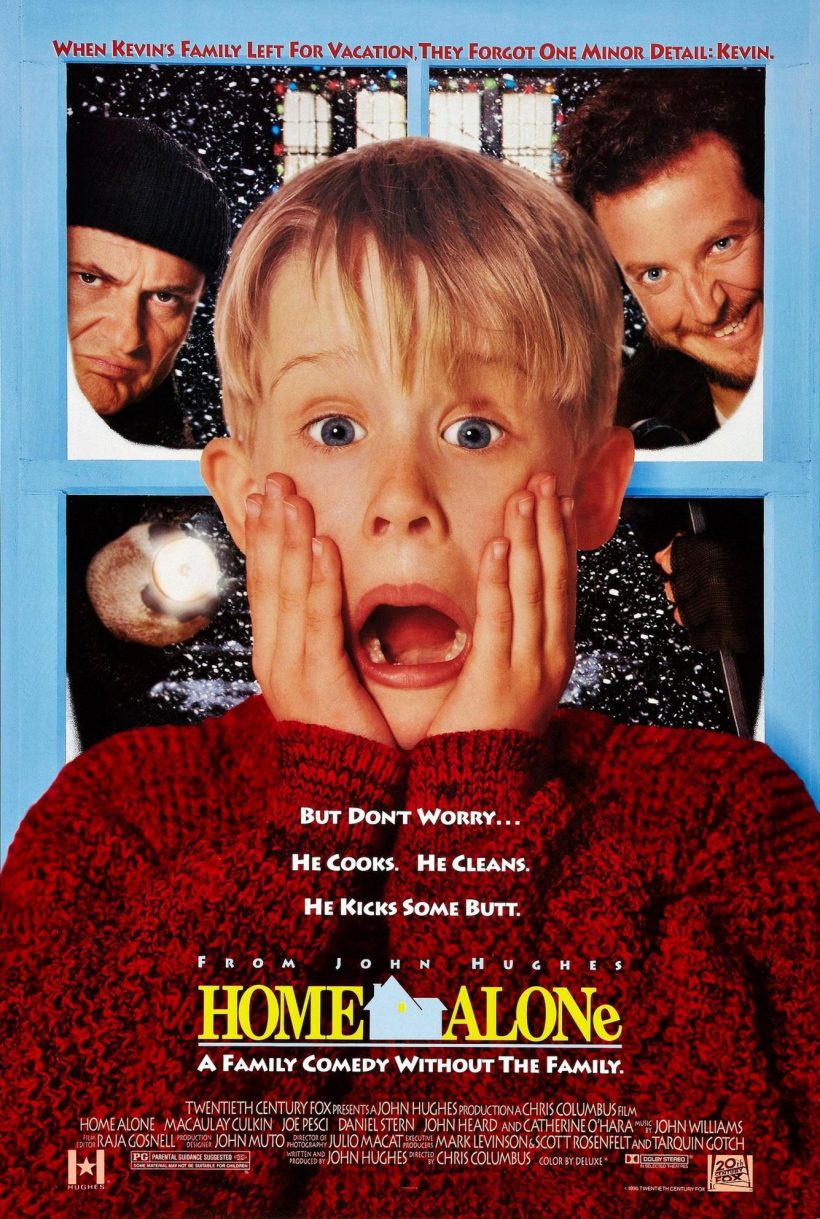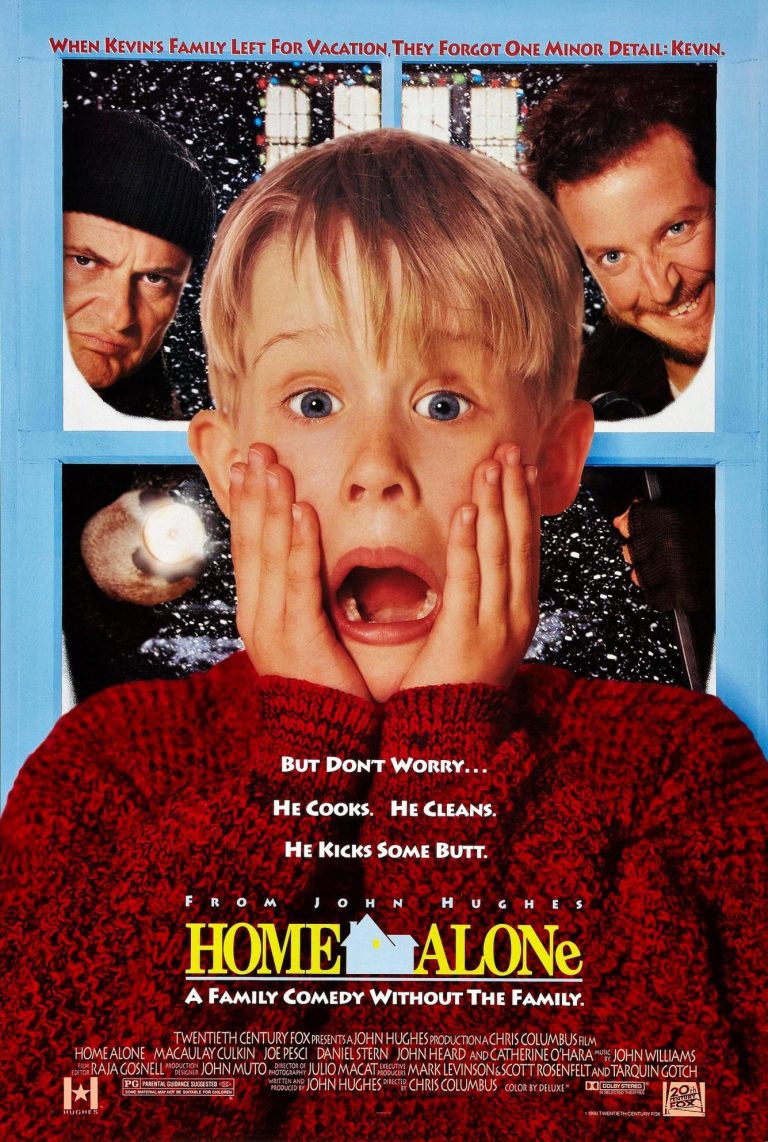 Home Alone, 1990
The ultimate Christmas movie. I think just about everyone over the age of 25 can quote the good majority of this movie. If you're uninitiated, Home Alone boasts just about the wackiest, most unbelievable plot known to the 90s and beyond. A family accidentally leaving their kid behind while they head out from Chicago to Paris for the holidays? I'm not buying it. But that's all really beside the point because it's the goofy, nonsensical humor that makes this (and its sequel) a classic.
Standout line: "Keep the change, ya filthy animal."
Available on: Apple TV and Disney+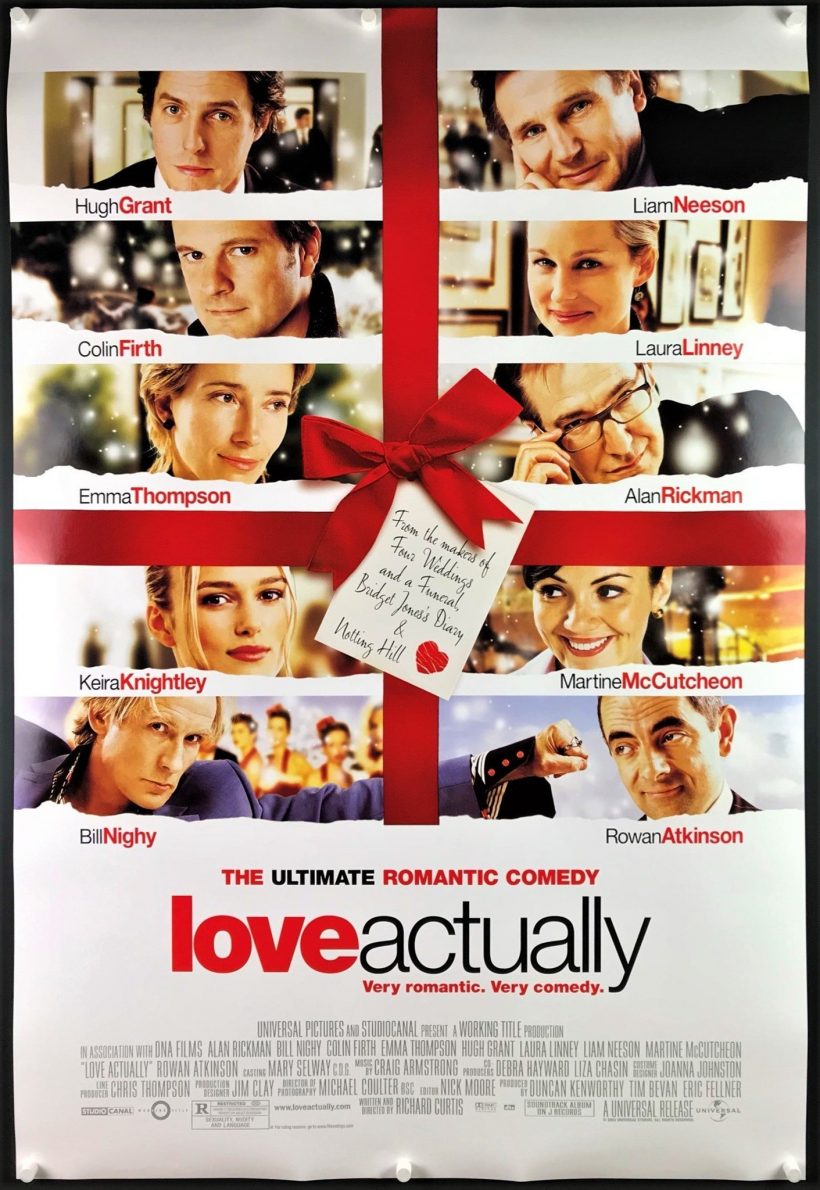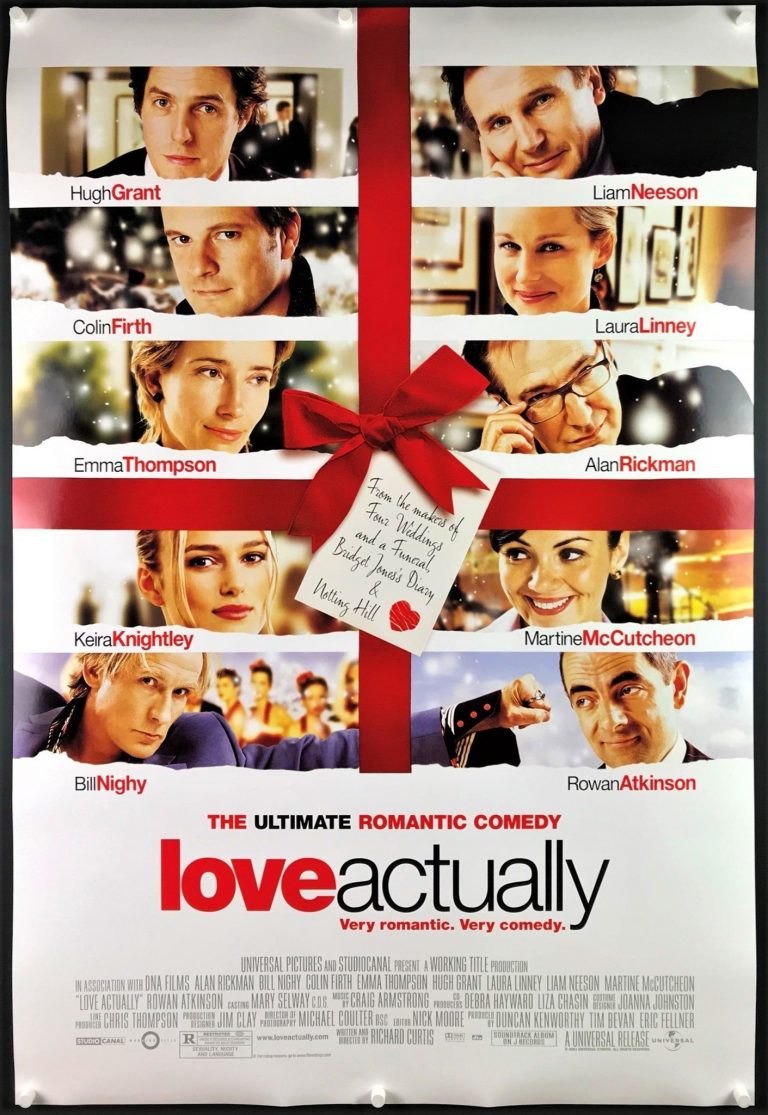 Love Actually, 2003
Who doesn't love this movie? Sure, a lot of people can claim to hate it, but the fact that it's warm, fuzzy, and wonderfully feel-good can't be denied. There's a lot of different stories going on at once (nine to be exact), but they each show a different experience of an emotion that brings us all together: love. And really, what better time of the year is there to come together than around Christmas? Oh, and Hugh Grant in his early 40s—just saying.
Standout line: "I'll be hanging around the mistletoe, hoping to be kissed."
Available on: Netflix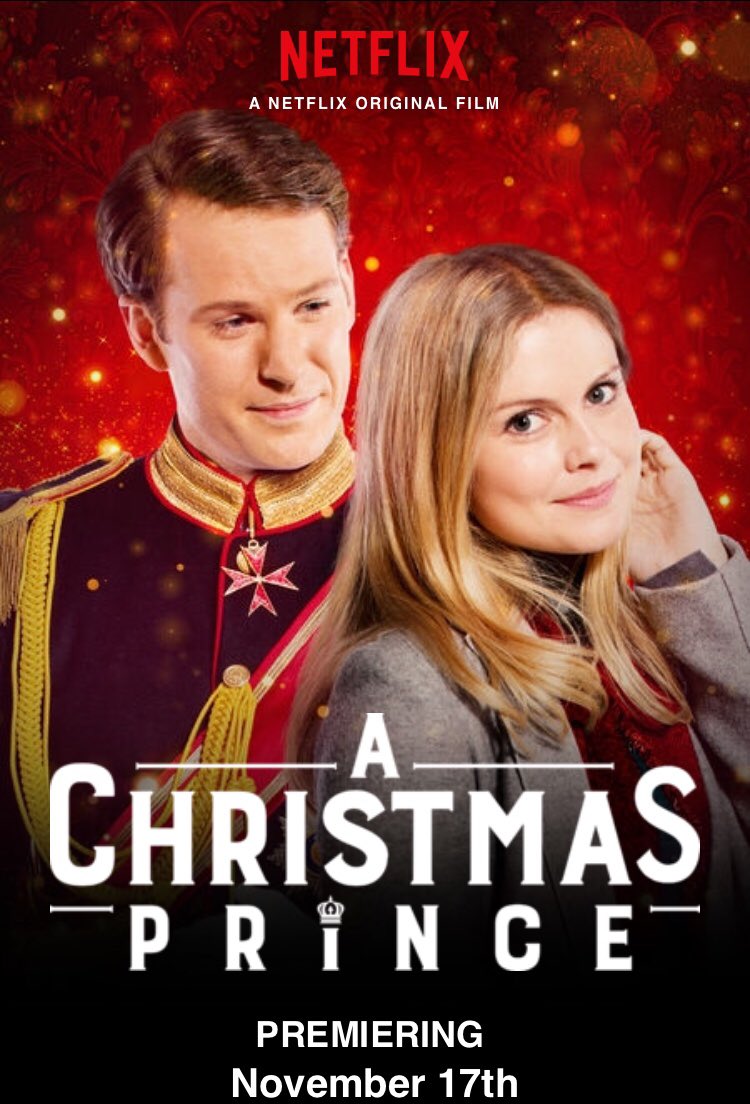 A Christmas Prince, 2017
I'm just gonna say it: This isn't a good movie. It's a great movie. Okay, that isn't the truth either, but there's something wonderful about watching a junky Christmas movie. Everything about this film is predictable, and that's fine because the plot isn't quite the point. What is the point, you ask? The fact that this is full-on Christmas spirit all the way through. While Aldovia isn't real, you can bet and believe the holiday cheer is.
Standout line: "Where there's a tiara, there's dirt. Trust me." 
Available on: Netflix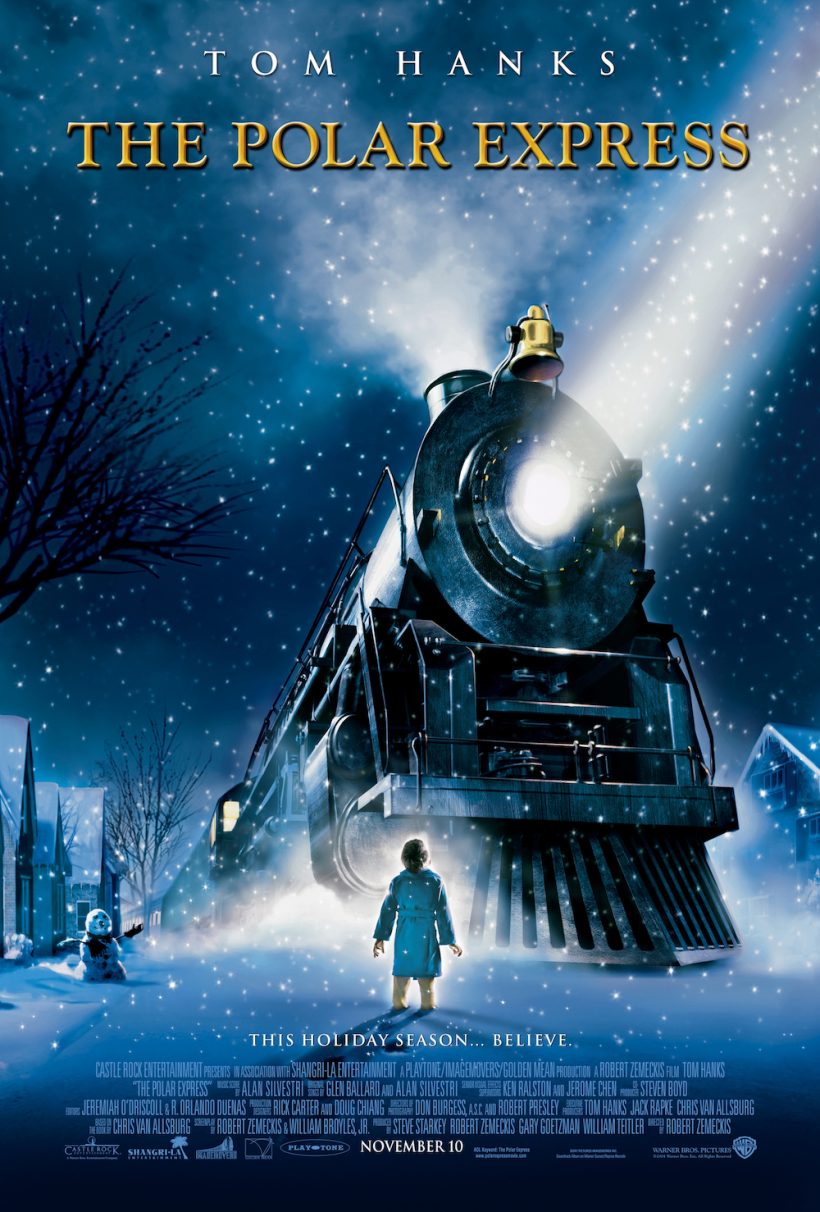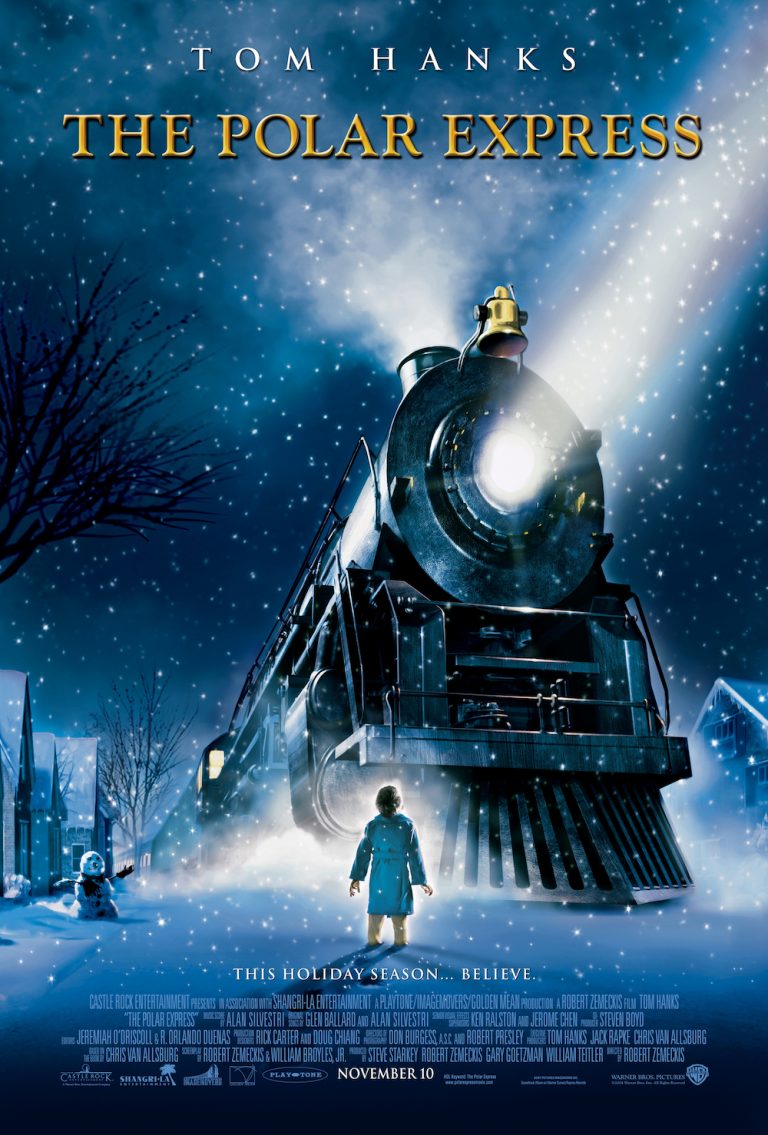 The Polar Express, 2004
While this came out only just over 15 years ago, it's a Christmas classic. Tom Hanks is arguably at his best (though isn't he always?) and the songs will be stuck in your head until Valentine's Day. It makes you believe in all the magic the holidays can provide, and instills a bit of childhood wonder in everyone.
Standout line: "Seeing is believing, but, sometimes, the most real things in the world are the things we can't see."
Available on: Amazon Prime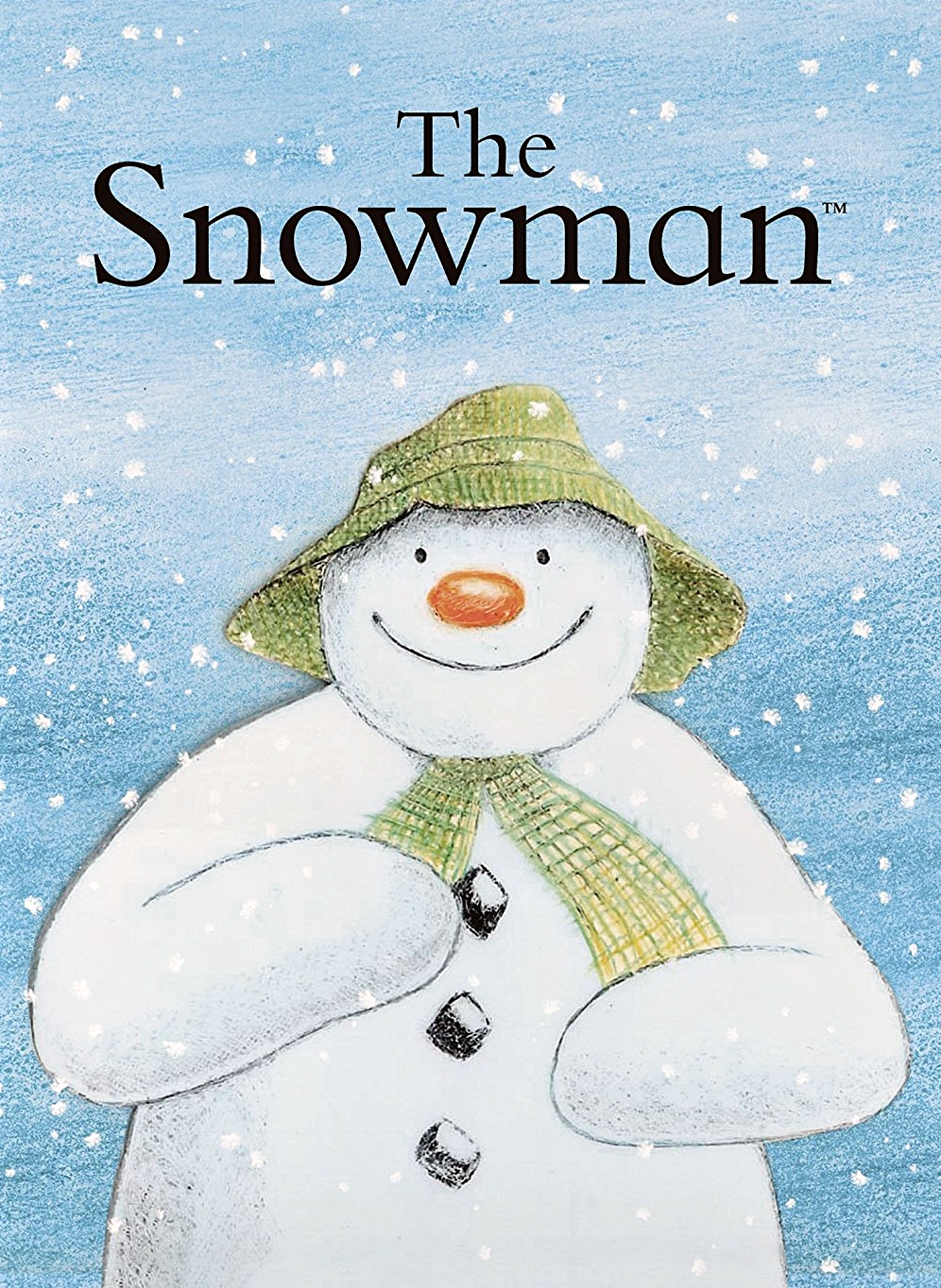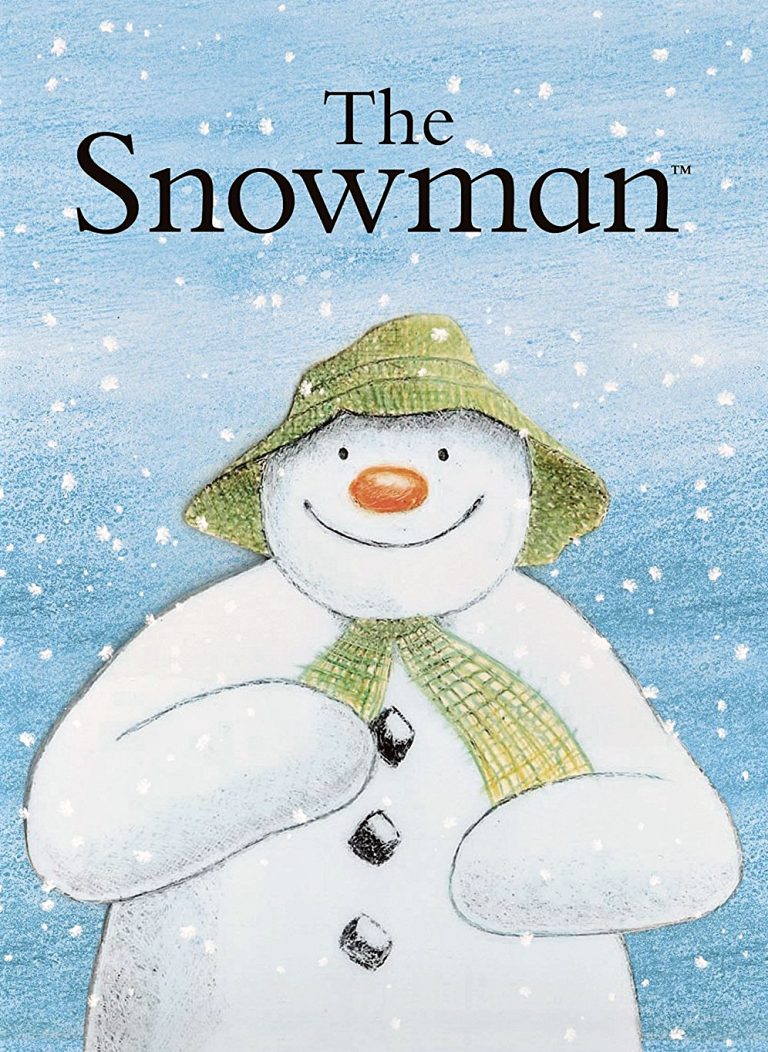 The Snowman, 1982
This short movie is the perfect length if you're getting ready to wrap up the evening but have the time and energy for just one more movie. The Snowman is stunning. It's beautifully animated and the music is gorgeously sentimental. My family and I watch it year after year, preparing ourselves for the tears that inevitably come. It's the story of a young boy's brief adventure with his come-to-life snowman. But trust me, it's so much more than that.
Standout line: While this movie is filled entirely with music instead of dialogue, David Bowie actually narrates the intro. The line, "The snow fell steadily all through the night. Then when I woke up, the room was filled with light and silence, and I knew then it was to be a magical day" gets me every time.
Available on: Amazon Prime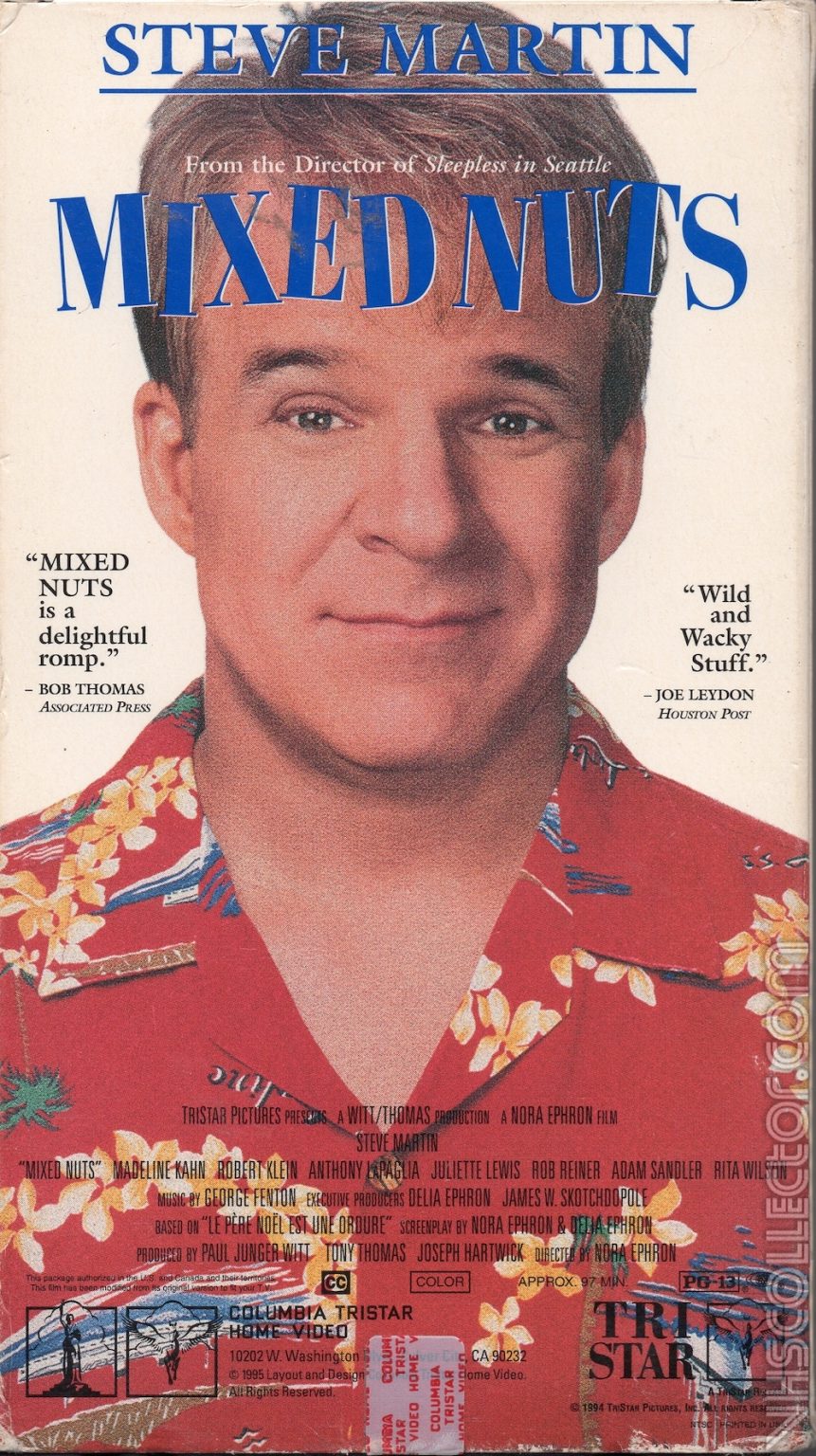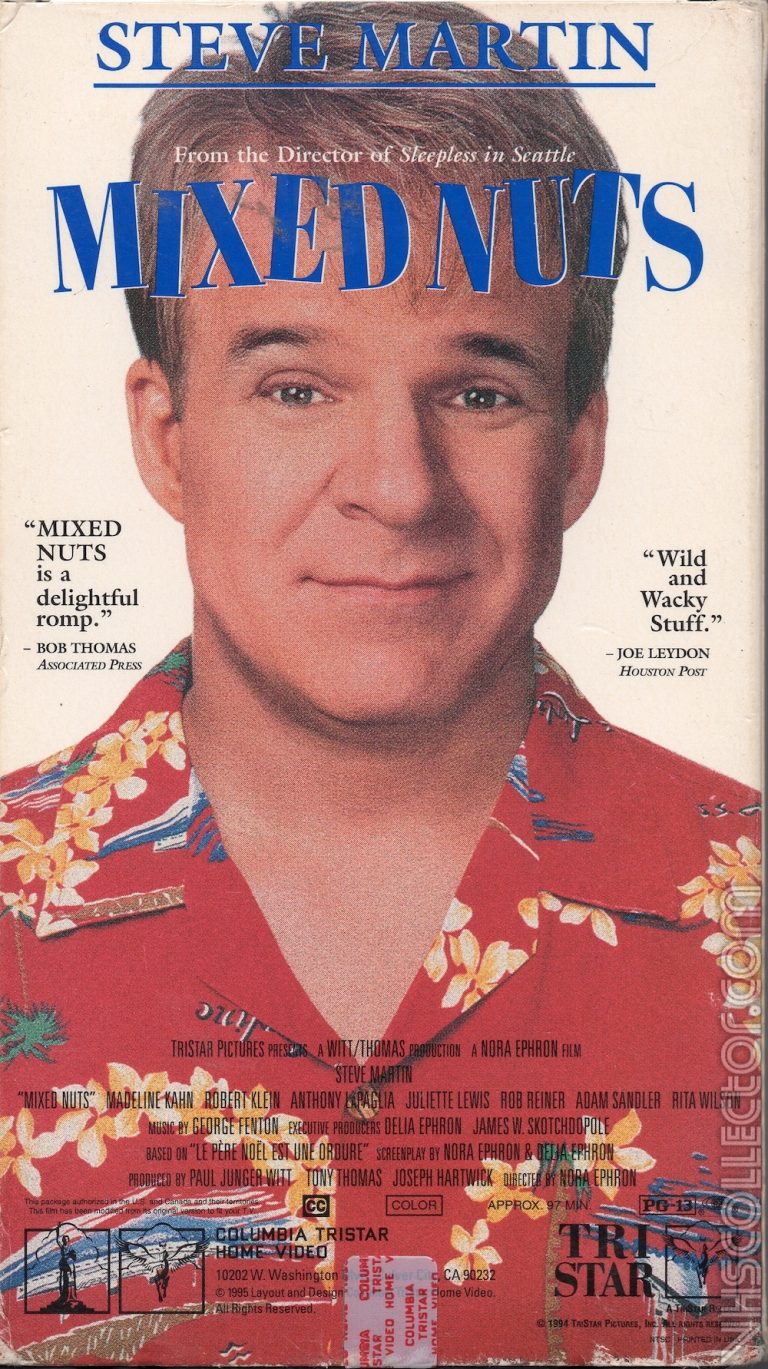 Mixed Nuts, 1994
Sadly, I actually hadn't heard of this movie before going down the rabbit hole involved in writing this roundup. Here's a fact that I found extremely fun: Nora Ephron co-wrote this movie just one year after coming out with Sleepless in Seattle. So if the genius behind all of my favorite rom-com's had a hand in writing this movie, you know it's good. I've now watched it and can confirm: Mixed Nuts is quirky, witty, and quippy, and while it might seem a little dark for a Christmas-themed marathon, it's a nice way to mix things up.
Standout line: "I didn't want to tell you this over the phone, I really wanted to fax you. But you don't even have a fax!"
Available on: Amazon Prime and Apple TV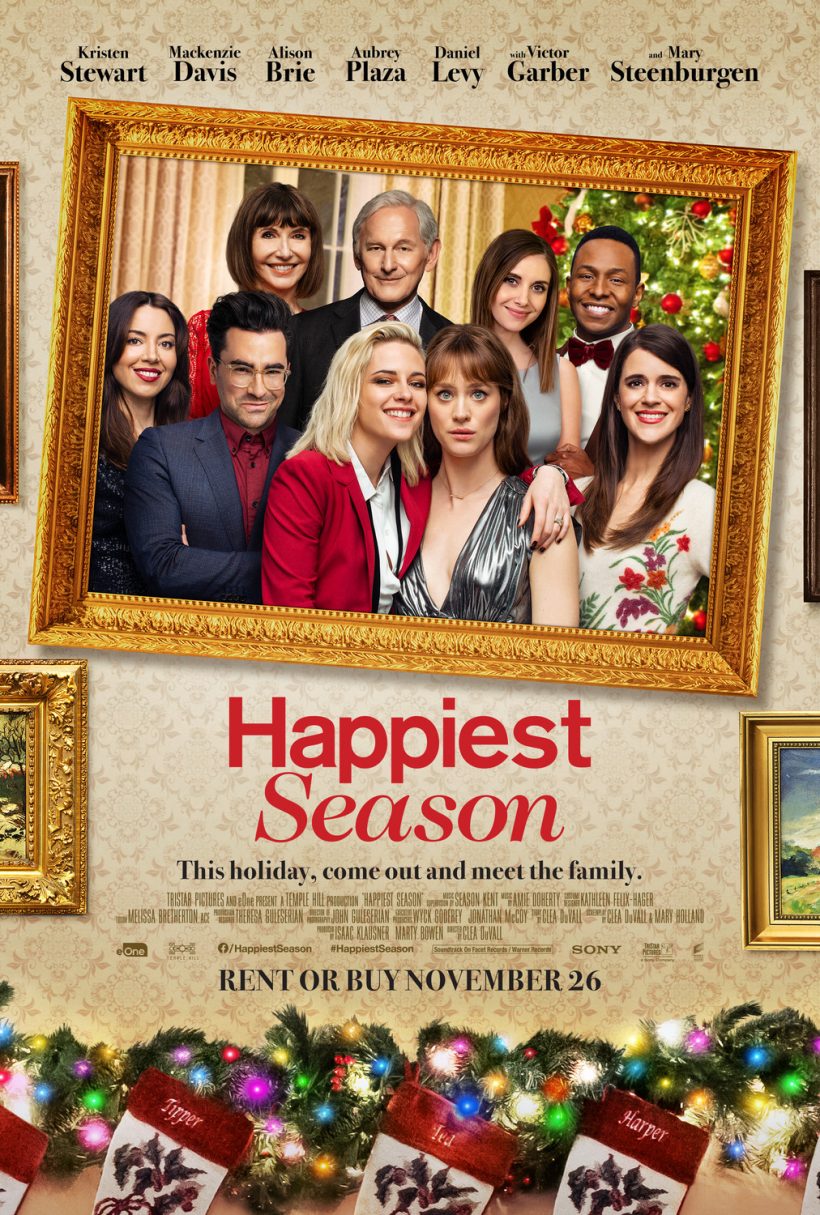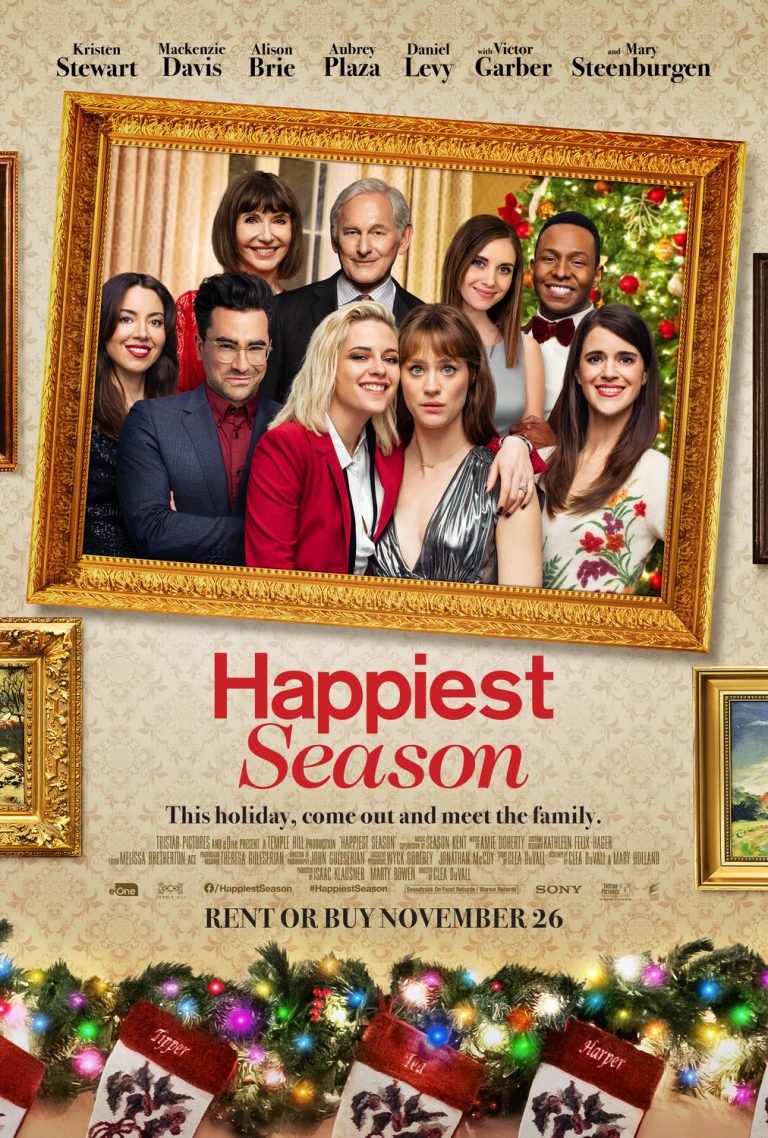 Happiest Season, 2020
Out of all the star-studded casts in this roundup, this one takes the cake. Kristen Stewart, Dan Levy, and Aubrey Plaza all-star in this refreshingly modern take on the home for the holiday's plot. Described by the director Clea DuVall as a semi-autobiographical film representation of her own experiences, Happiest Season gives voice to the challenges of coming out to your family. Especially during the Christmas season.
Standout line: "I want to wake up with you on Christmas morning. And if that doesn't convince you to love Christmas, I'll never bring it up again."
Available on: Hulu
<! - Composite Start ->
<! - Kết thúc tổng hợp ->