Lifestyle
These hazelnut chocolate chip cookies are the ultimate muffin recipe
It's the most wonderful time of the year, and of course, we mean cookie season. While I love cookies year-round, they are especially delicious this time of year, and I always love coming up with something new to add to my cookie box for friends and neighbors. I've been obsessed with cookies and baking since last year, I was really looking forward to making a chocolate chip cookie that would satisfy my sweet tooth. Enter the baked hazelnut chocolate chip cookie in the muffin tin. You read it right!
As usual, I started experimenting with recipes and along the way, I experimented with different ratios and combinations. While the chocolate flavor is very good, it was only when I baked these cookies in a muffin tin that their texture really changed. So let me be real with you guys, I'm taking some liberties here in my definition of what a cookie really is. These little chocolate chips live somewhere between macaroons and cookies. They have that delicious chewy look I love from any really good chocolate chip cookie with a rich filling and slightly cakey inside that feels a lot like a marzipan.
The chocolate coating on top made my dad ask if I was making cupcakes, which added an extra layer of conversation to my cookie box. After much consideration, here's what I'll say: these are really good. You won't be able to eat just one, and the recipients of your holiday cookie box will thank you.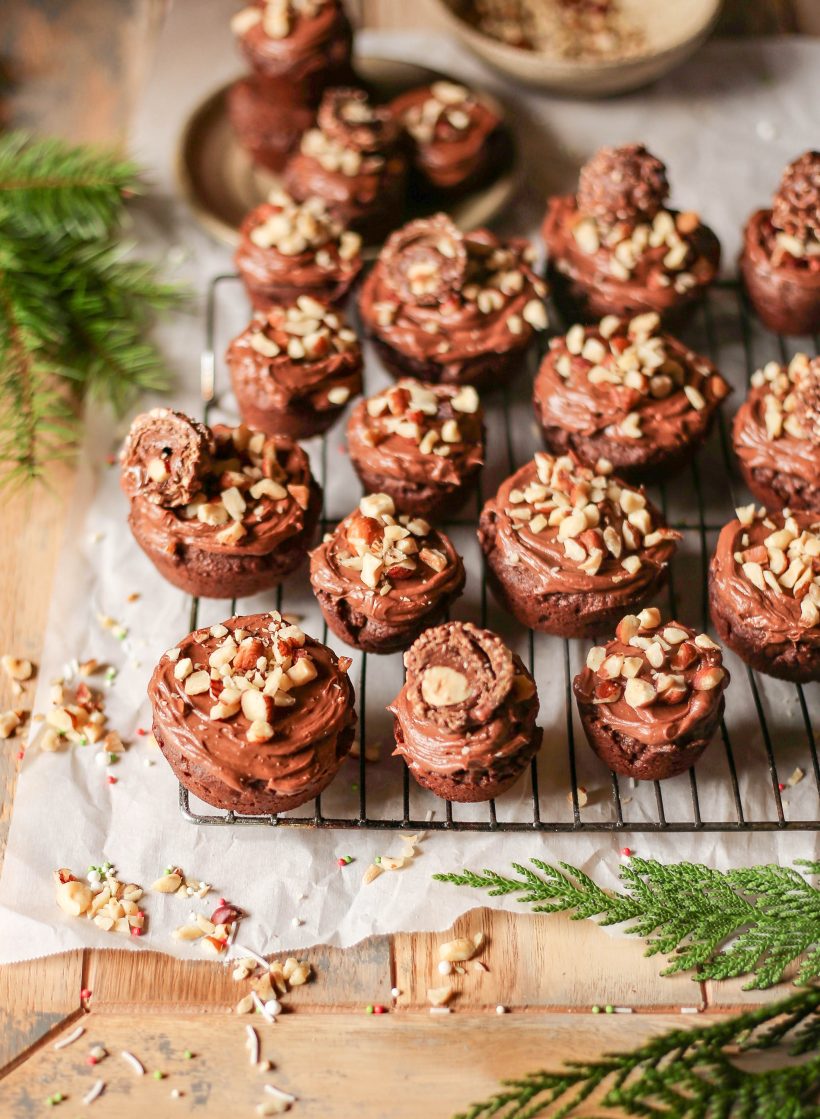 If you've never baked cookies in a muffin tin, let me enlighten you. As many of you will miss the cookie-cup craze of baking chocolate chip cookies and filling them with milk, I don't necessarily want to go the cup route this time. But if you really want to, you can. As strange as it may seem, using a muffin tin allows for more heat exposure to the dough than just baking them on a paper tray. This also means tougher edges, always my favorite part of any cookie. You bet I'll be looking to bake all my future cookie recipes from now on in a muffin tin.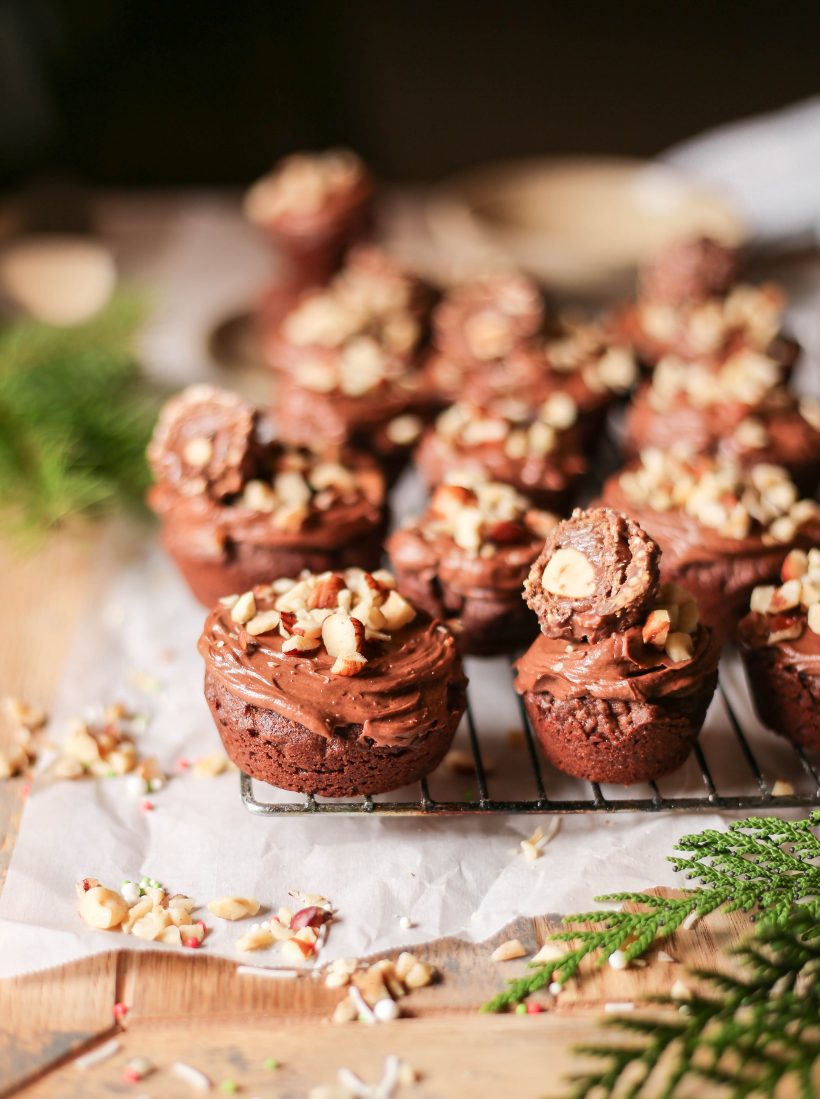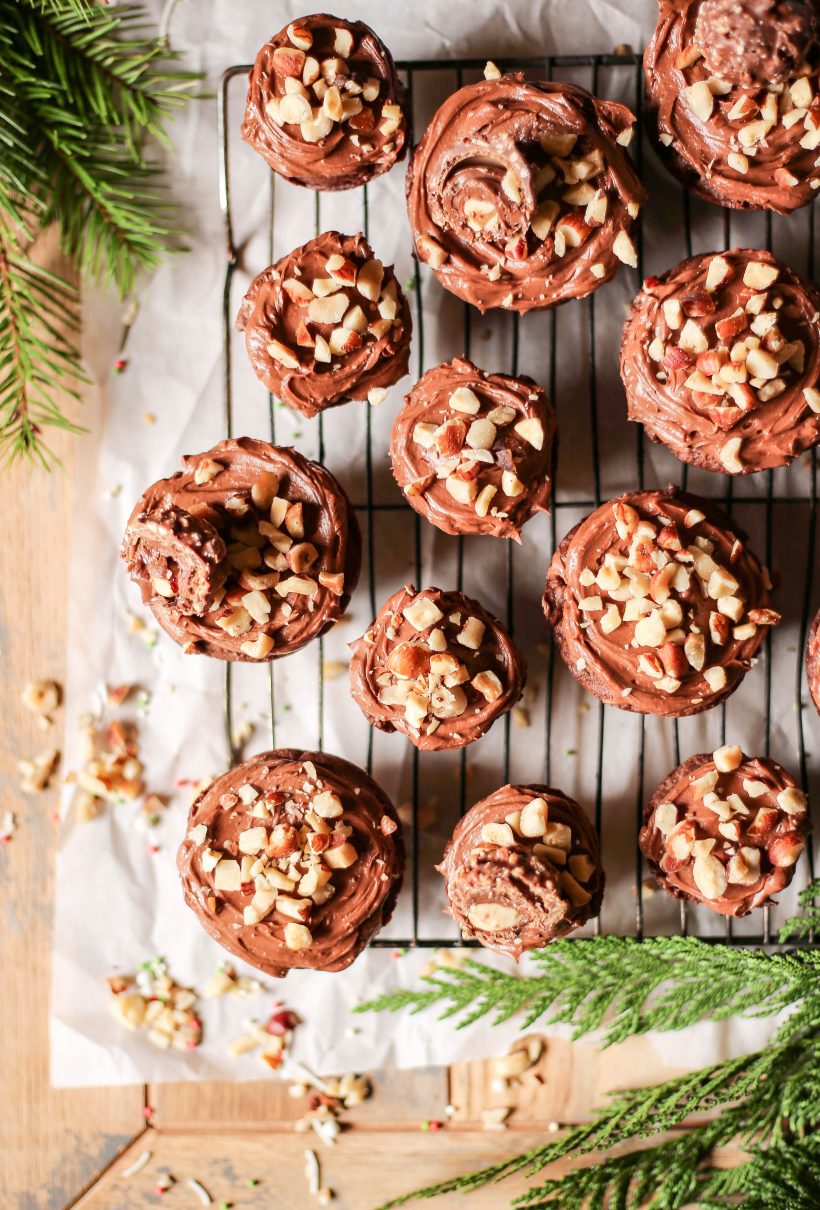 Now let's talk about taste. These are personified chocolates. Super rich in chocolate flavor and enhanced by hazelnuts on top. My inspiration? Delicious hazelnut chocolate, Ferrero Rocher is often given away this time of year. It's such an iconic flavor combination that only a cookie could be baked in honor of the holiday classic.
To keep things from getting too sweet, I added salt to the soft, creamy frosting. You need a bit of saltiness to soften the sugar and it really brings out the chocolate flavor. If you want a little extra, add a Ferrero Rocher chocolate chip on top of the cookie.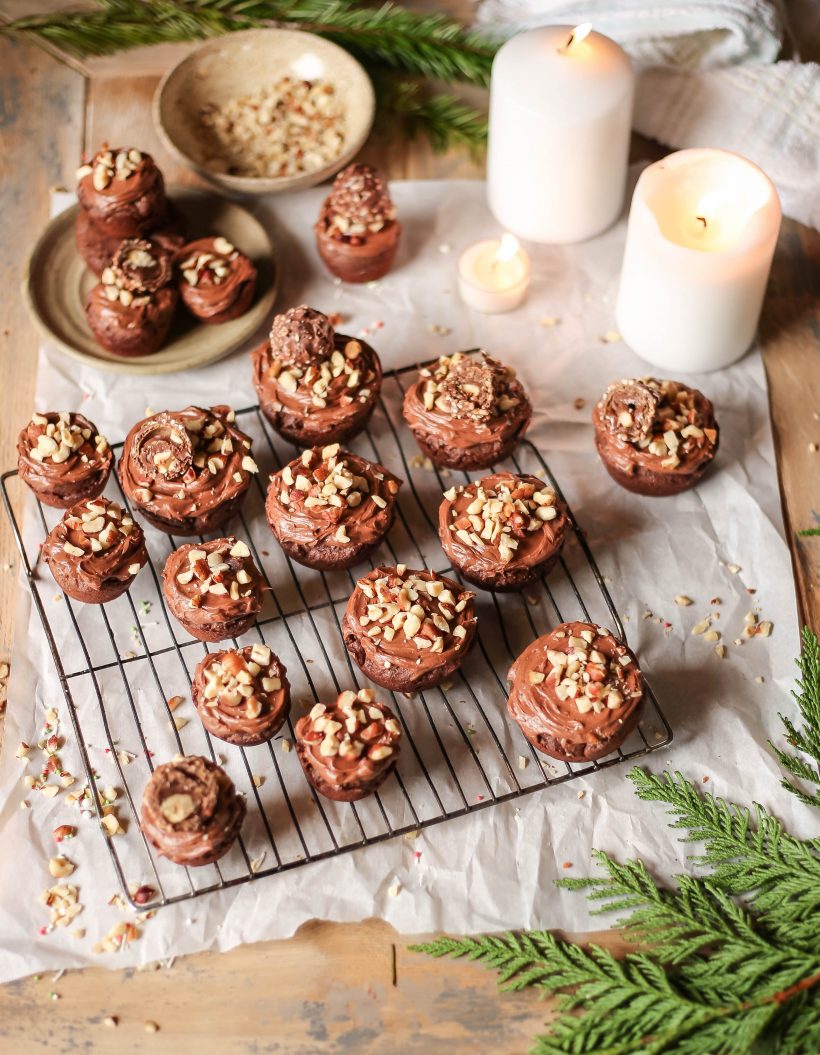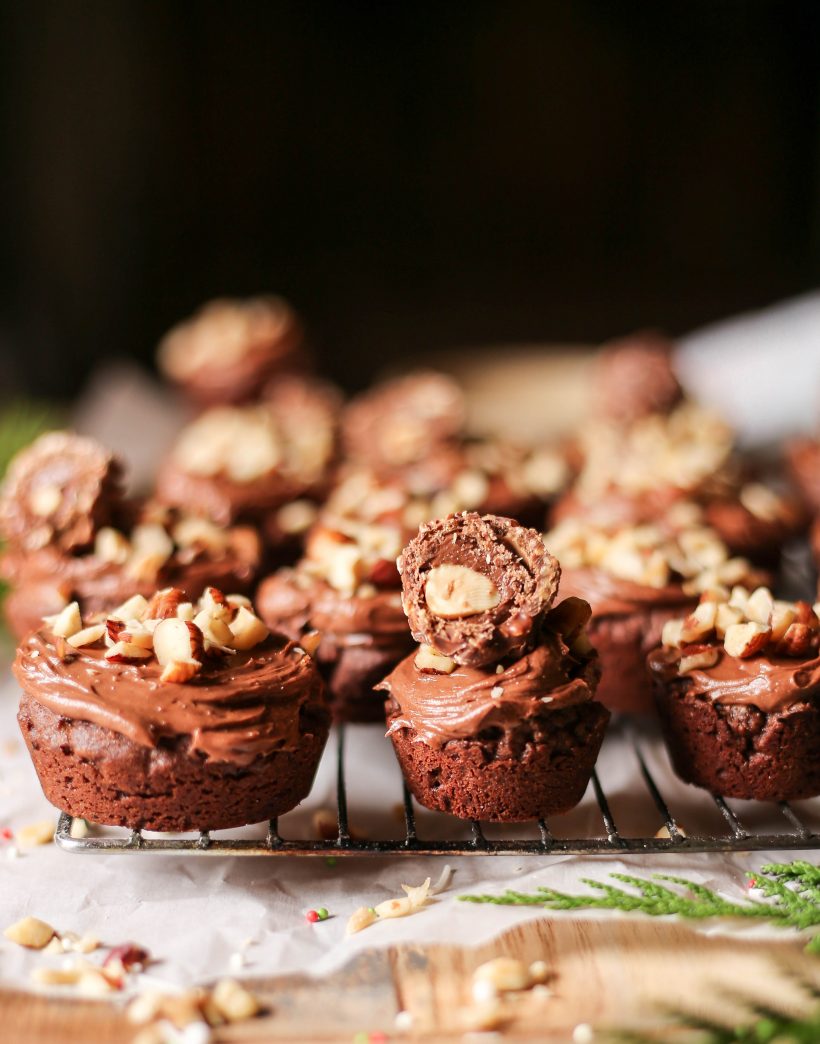 These cookies are super easy to make, super chocolatey, and the most delicious addition to your holiday cookies to share with friends this season. They're just enough to enjoy and special enough to bake for all things holiday. Happy baking!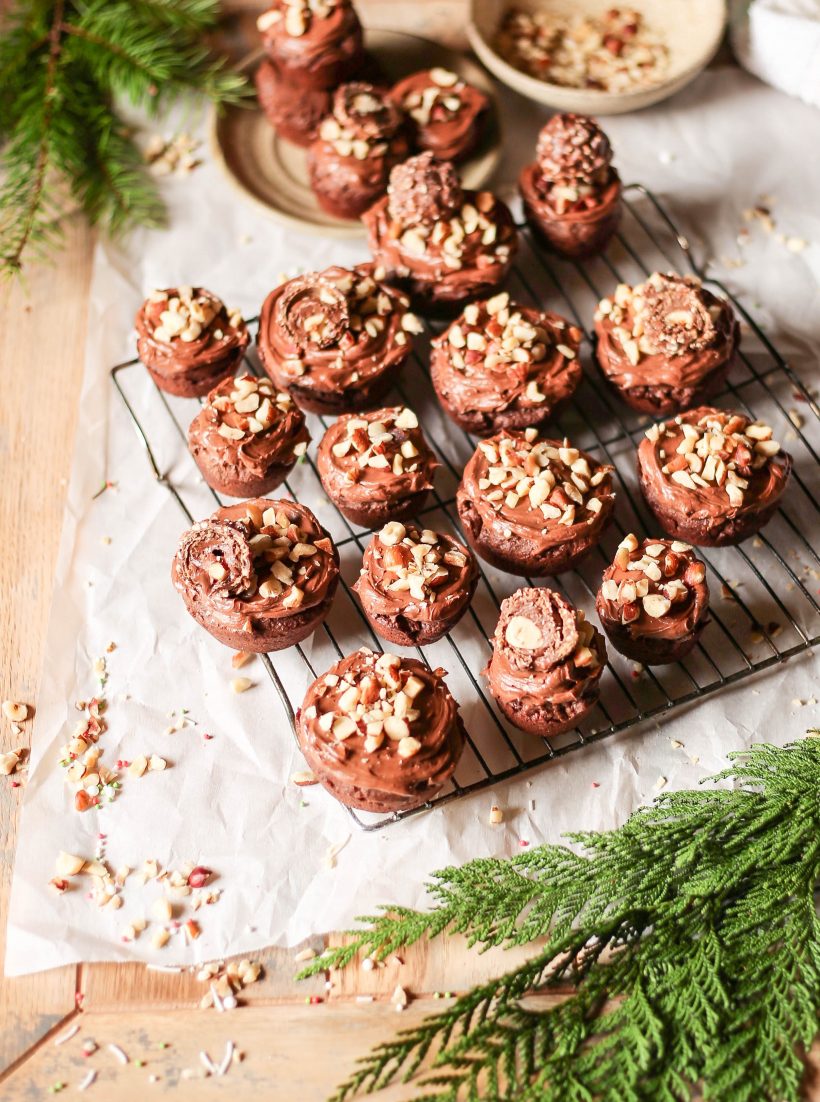 <! - Composite Start ->
<! - Kết thúc tổng hợp ->