Lifestyle
This Easy Blackberry Cobbler Recipe Is Summer's Best Recipe
When it comes to summer barbecue, there are a few rules: use seasonal produce, favor minimal dishes, and aim for maximum flavor. This super easy blackberry cobbler recipe checks all the boxes and more. I know it can be a bit overwhelming to ask you to turn on the oven in the summer, but trust me, this recipe is worth it. Growing up in Texas, I've had my share of crunchy, crumbled fruit and cobblers, (and yes, there's a difference) so I've learned a thing or two about how to take this simple dessert up a notch. a new level.
It's true that you can swap fruit in any recipe to match the season: strawberries-rhubarb in spring, peaches and berries in summer, apples in fall and even sweet potatoes in winter. For this cobbler recipe, I wanted to celebrate the bounty of fresh summer berries bursting with flavor this time of year. And with just a few ingredient upgrades, this could be the tastiest blackberry recipe you'll ever have.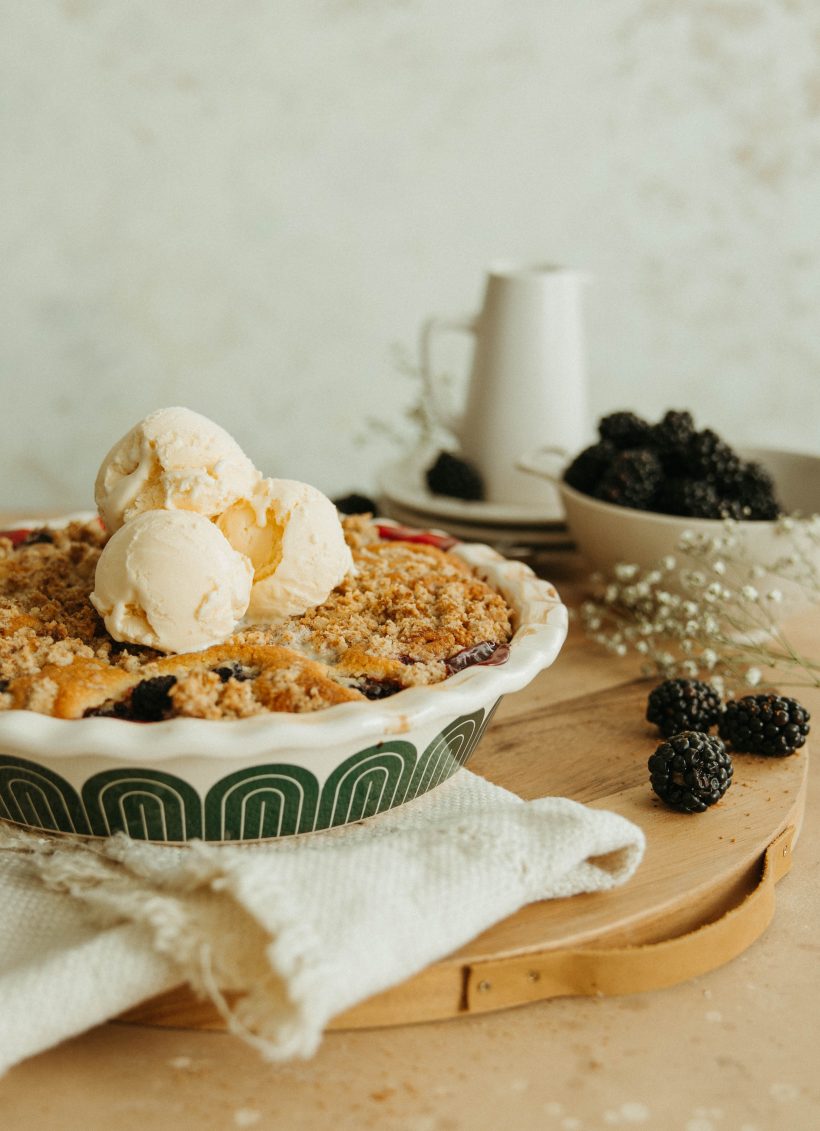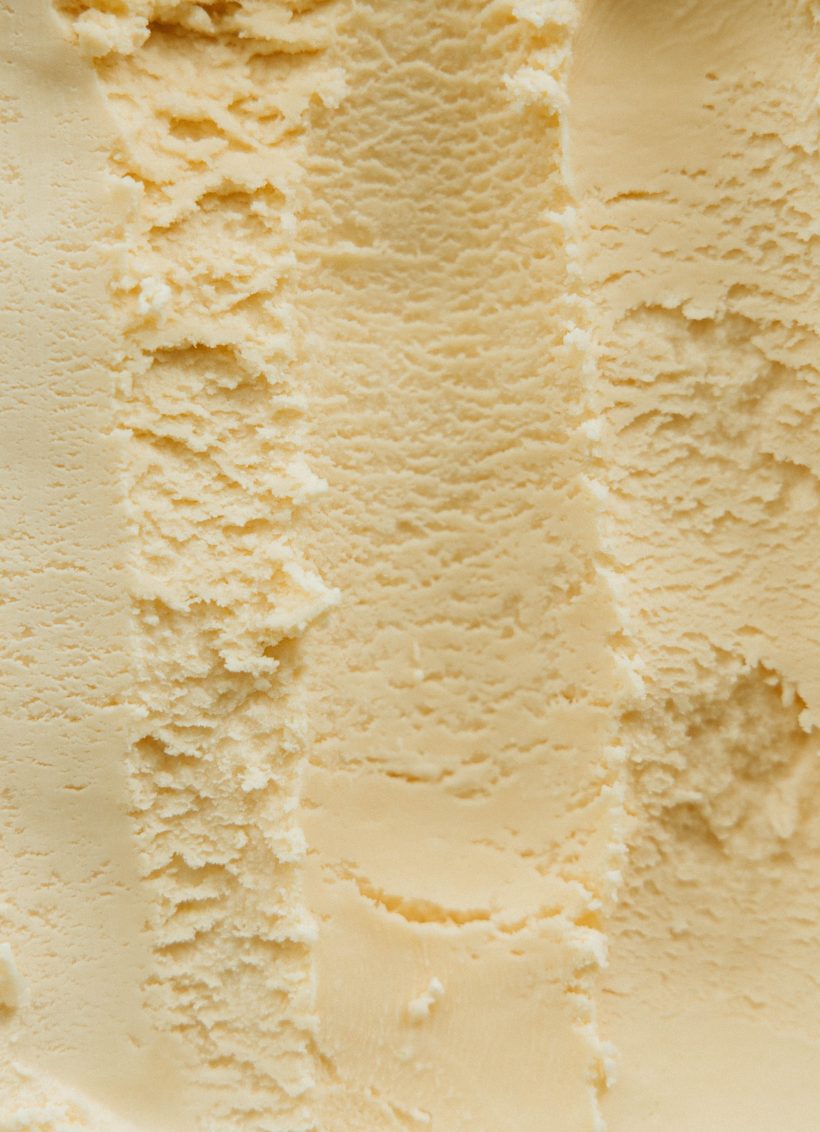 What happens to the Blackberry Cobbler filling?
When it comes to cobbler desserts, you really only need a handful of ingredients—which makes it an incredibly easy recipe that you can make to your liking. It also means thinking about ingredients to maximize flavor. Most people who eat cobblers use fruit, sugar, and maybe a little lemon juice in the filling, plus a spoonful of flour or cornstarch to thicken it all.
For this version, I made a small swap to make a world of difference. While you can rely heavily on lemons and lime zest for most fruity desserts, I included an acidic addition: oranges!
Personally, pairing oranges with any dessert is second nature to me. I like the sweet floral flavor that oranges add to the lemon, which can sometimes taste a bit too much for me. Try it in most desserts that use lemon and I promise you'll never come back.
Also of note: you can adjust the amount of sugar in the filling. ancient sayings, taste it as you go, is extremely true when there are so few components. Since summer fruit is already very sweet, I will cut down on the amount of sugar in the filling. In the fall and winter, I can add more. Same goes for lemonade and orange juice. If you like a little more bite, add more. It's really hard to mess up the cup filling, so trust your gut.
And yes, you can completely replace the blackberries in this recipe with any other fruit you have on hand!
* Cool tip: save a dish for washing by placing the fruit filling in the baking dish you plan to use!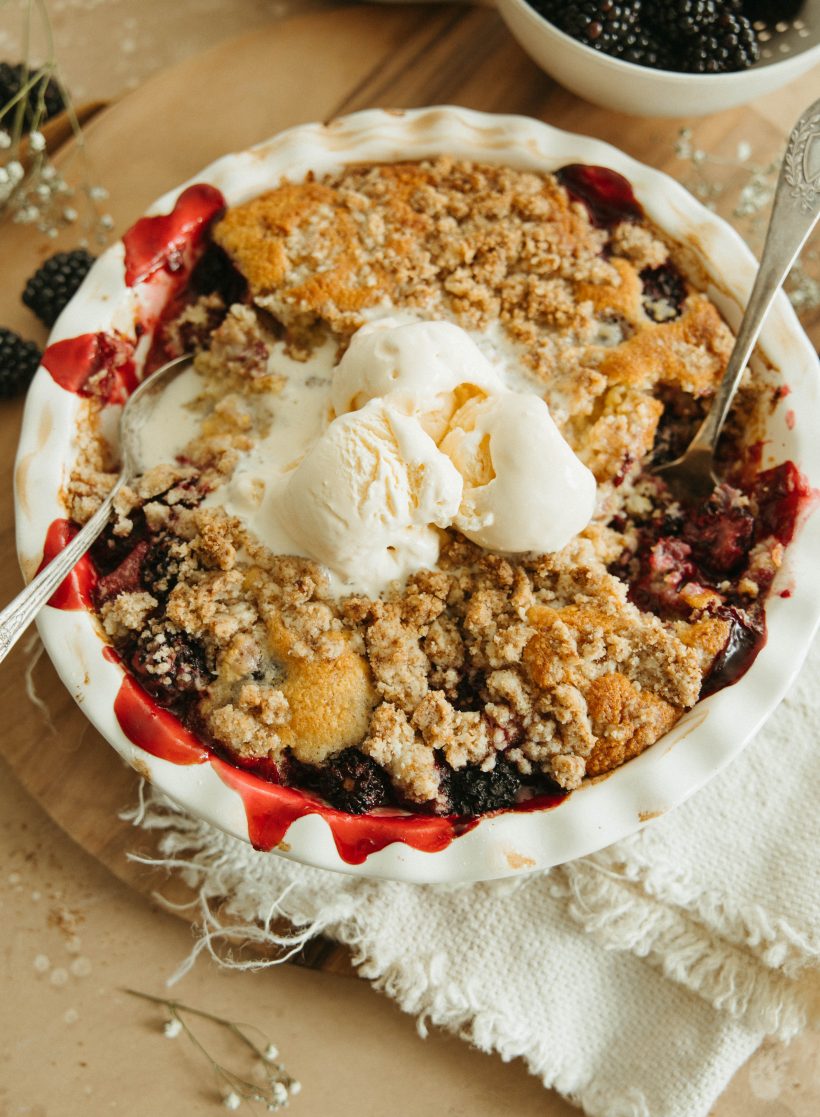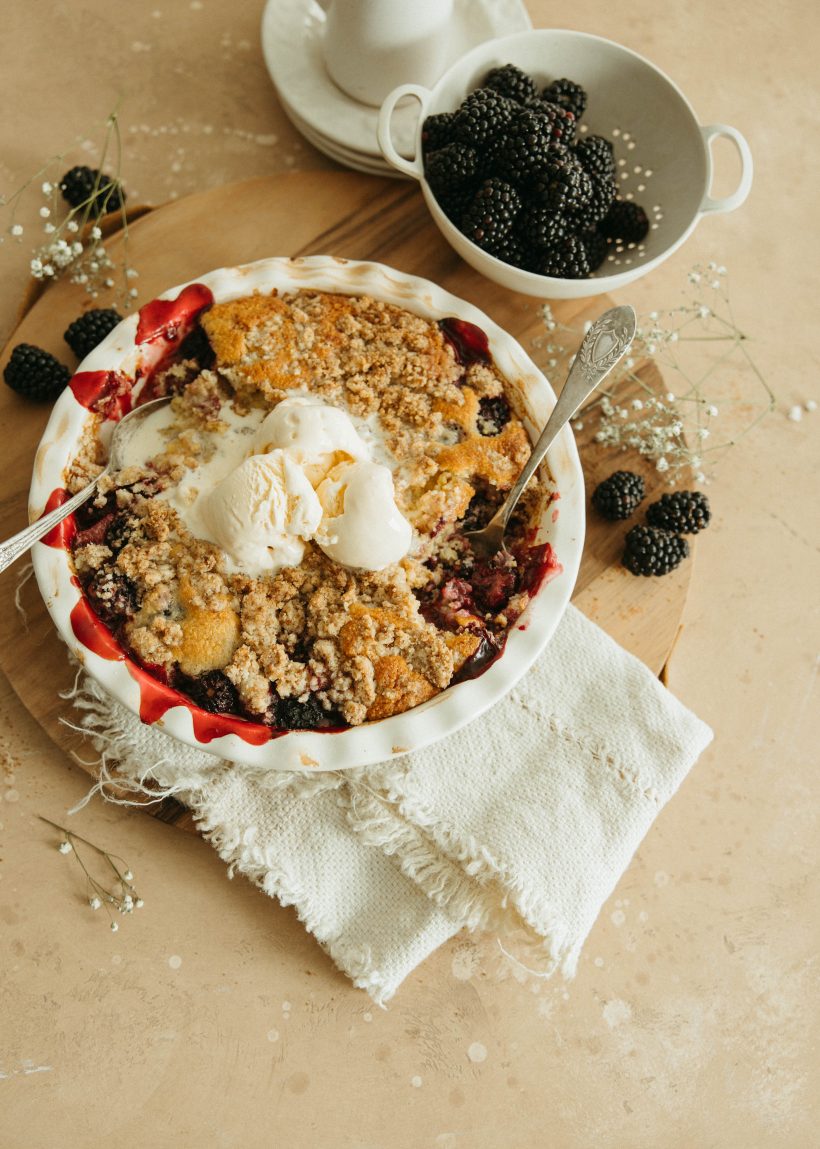 How to make Blackberry Cobbler topping:
There are some traditionalists who insist that the cobbler is made with cookies. Instead, others make light toppings that resemble sponge cakes. Personally, I prefer a powder coating. It's easier when you just stir together and pour over the fruit to bake.
To make this version even more special and perfect for summer, I upgraded a fine dough to a tortilla-inspired dough by swapping part of the flour for cornmeal, aka ingredients. My second secret part! If you don't have cornmeal, simply put some polenta in a food processor to make the grains finer. Not only does this give the dough a little more texture, but the slightly sweet flavor of the corn makes it the perfect summer dessert. But don't worry if you don't mind it – use all the flour if you prefer a simpler version with what you have on hand!
Also, I like to crush some simple streusel to add even more texture. While this is optional, this extra touch takes this simple dessert to the next level by adding a little texture to the top layer.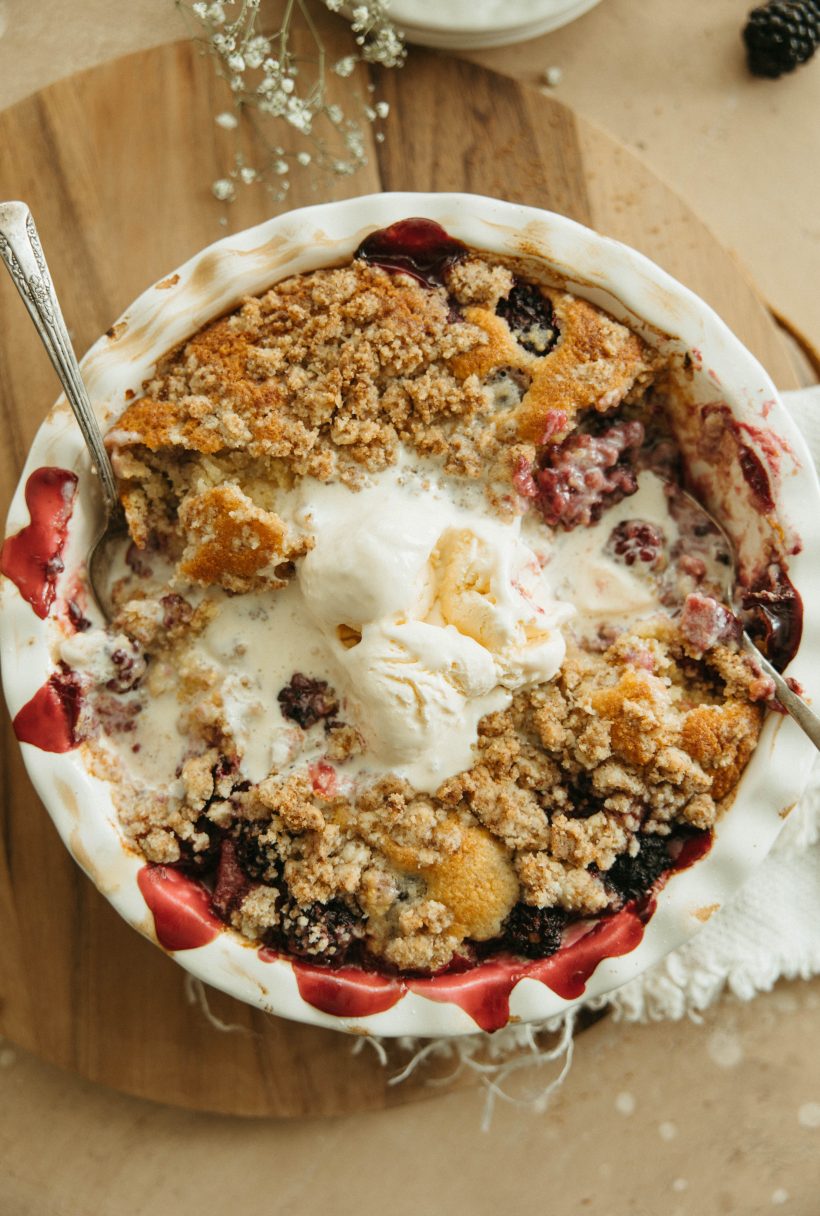 How to serve Blackberry Cobbler:
Do I eat coffee as an excuse to eat more ice cream? Probably. For me, there's nothing better than letting a big scoop of ice cream melt in a blender and turning it into the ultimate spoonful dessert. You can even go wild and use strawberry ice cream or strawberry jam to really get into the summer feel.
If you don't have ice cream, I would also use whipped cream as a topping instead. And if you have leftovers, heat the teaspoon in the oven or microwave and top with cream or warm milk for breakfast. I will not tell…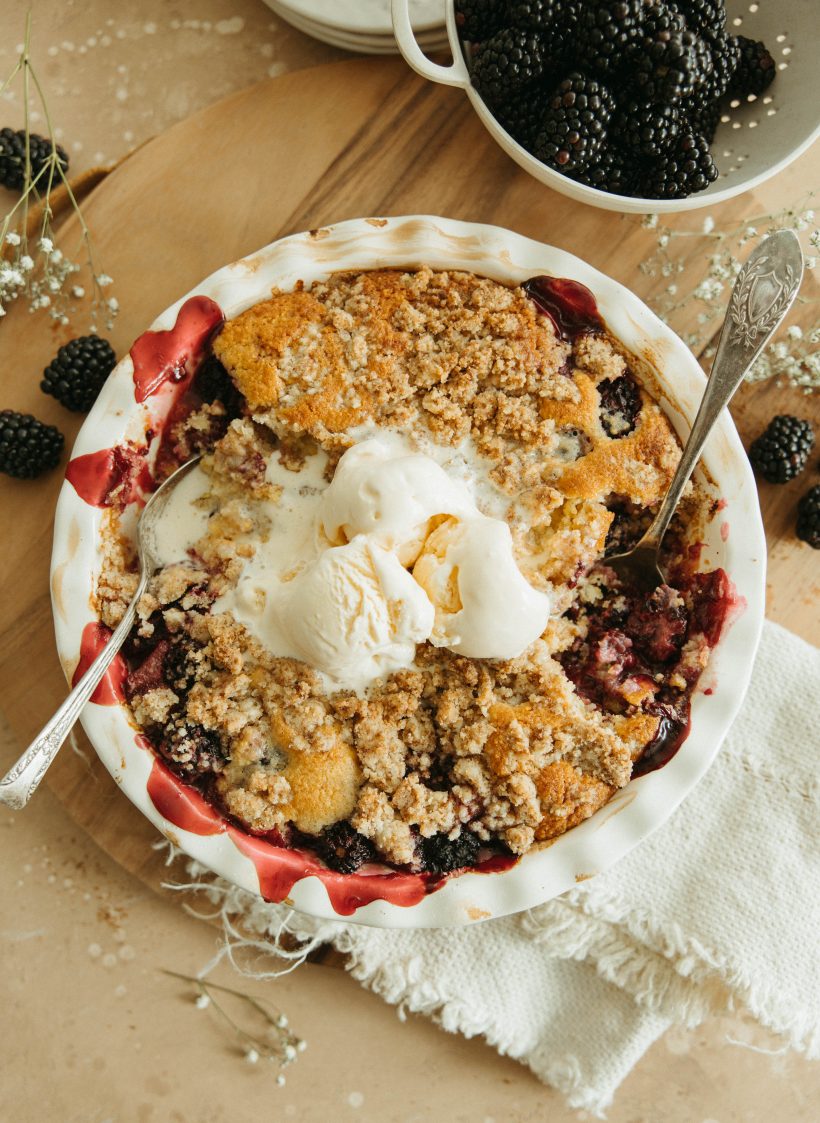 <! - Composite Start ->
<! - Kết thúc tổng hợp ->