Lifestyle
Treat your mom to 11 easy brunch recipes for this Mother's Day
This Mother's Day, you might be the mastermind behind a lavish brunch, or the recipient of the aforementioned brunch (you're in luck!) Or perhaps you're the kind of person who enjoys a cup of coffee on the porch with peace and quiet. No matter how you choose to spend your Mother's Day time, these easy Mother's Day brunch recipes can help you celebrate by spending less time in the kitchen and more time in the kitchen. more for those you love.
Mother's Day brunch at my house involves three things: good food, great companionship, and great number of the coffee. Whether it's cooking our favorite dishes together in the kitchen, enjoying each other's company at the dinner table, or perusing our culinary creations, my mom and I always seem to enjoy it. make the most of our time together when I'm at home. We are both foodies and love to be in the kitchen, which always delighted my dad and brothers. Need a spoon licker? Taste the sauce? Prelude to your cocktail (or "poison test", as they like to say)? The men in the house have protected you.
But the real joy of these kitchen adventures comes from spending quality time with the woman who taught me salt from sugar, sauté from satay, countless other kitchen lessons, and even Life lesson: my mother. And like all the other moms out there, she deserves a Mother's Day brunch to make room for what really matters: celebrating the joys, the hardships, the sacrifices and continuity of motherhood. That's why, when it comes to preparation, we keep things simple so you can enjoy the day — instead of stressing over all that is involved. Read on for 11 easy Mother's Day brunch recipes and enjoy the fruits of your minimal labor — you and your mom deserve it.
Featured image of Hannah Haston.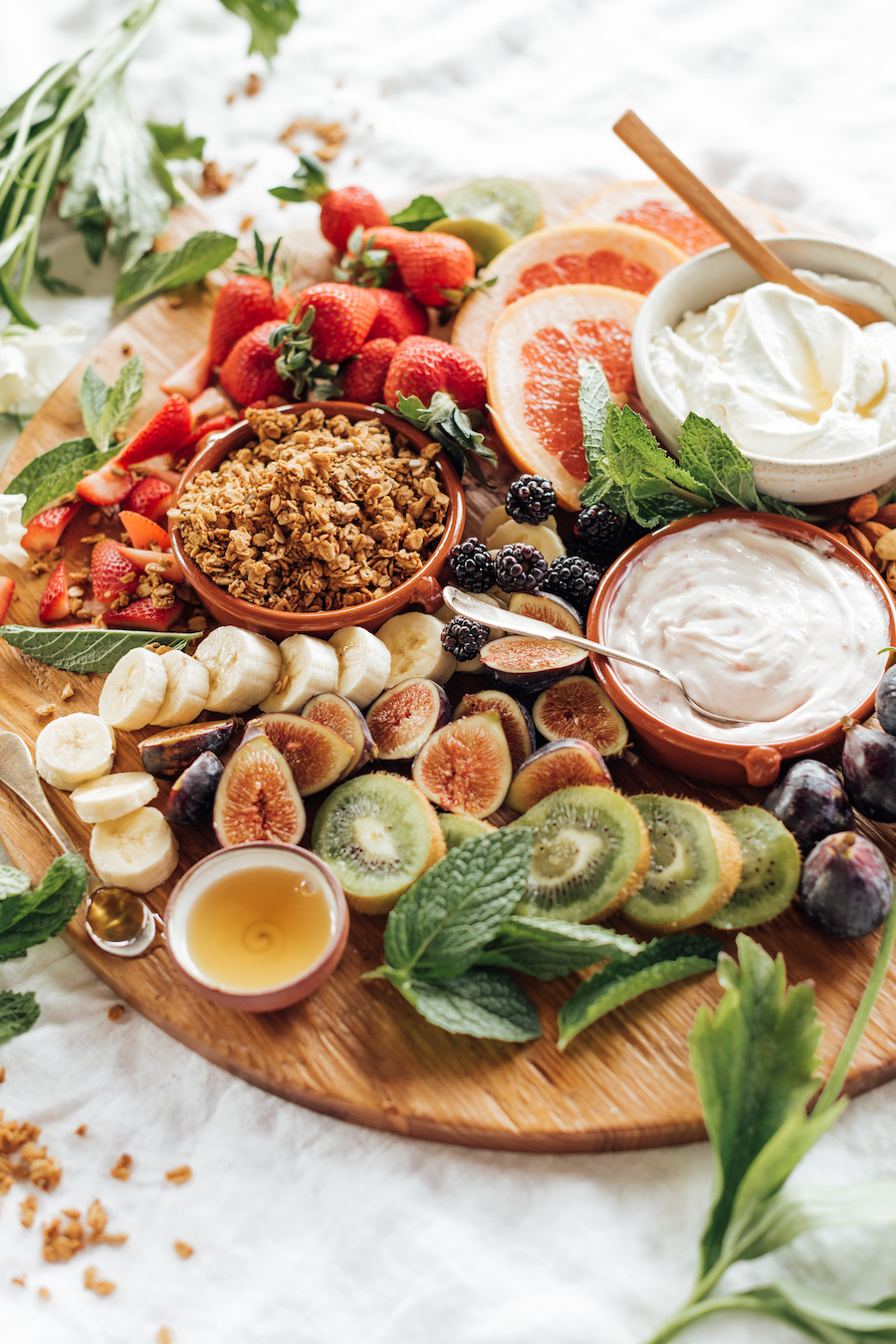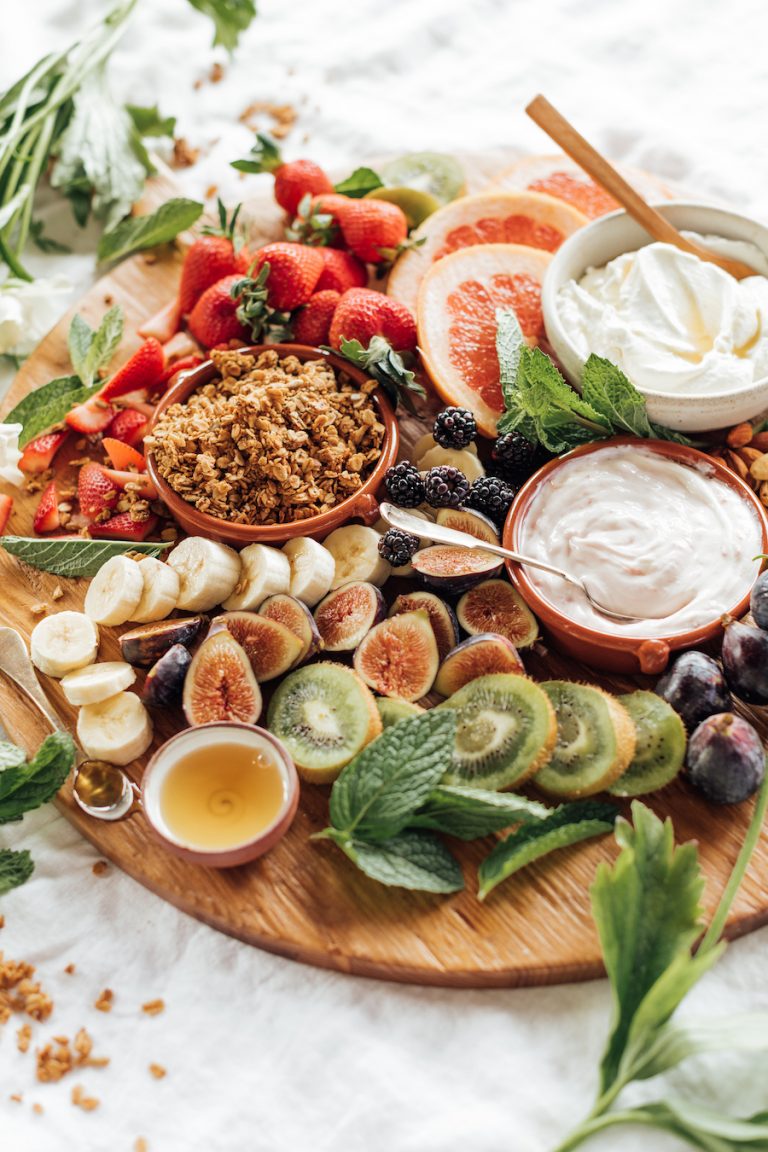 Yogurt & Granola Breakfast Board
Why we love it: There's a lot of room for customization here as boards are always personal and don't necessarily involve recipes. Pick up some of Mom's favorites to display in this beautiful mall and start the day off right.
Hero composition: Everything is optional, I suppose, but strawberries and raspberries are strongly recommended. And if you have time to make your own, this honey and cinnamon granola is always a hit.
Get the recipe for the Yogurt & Granola Breakfast Grazing Board.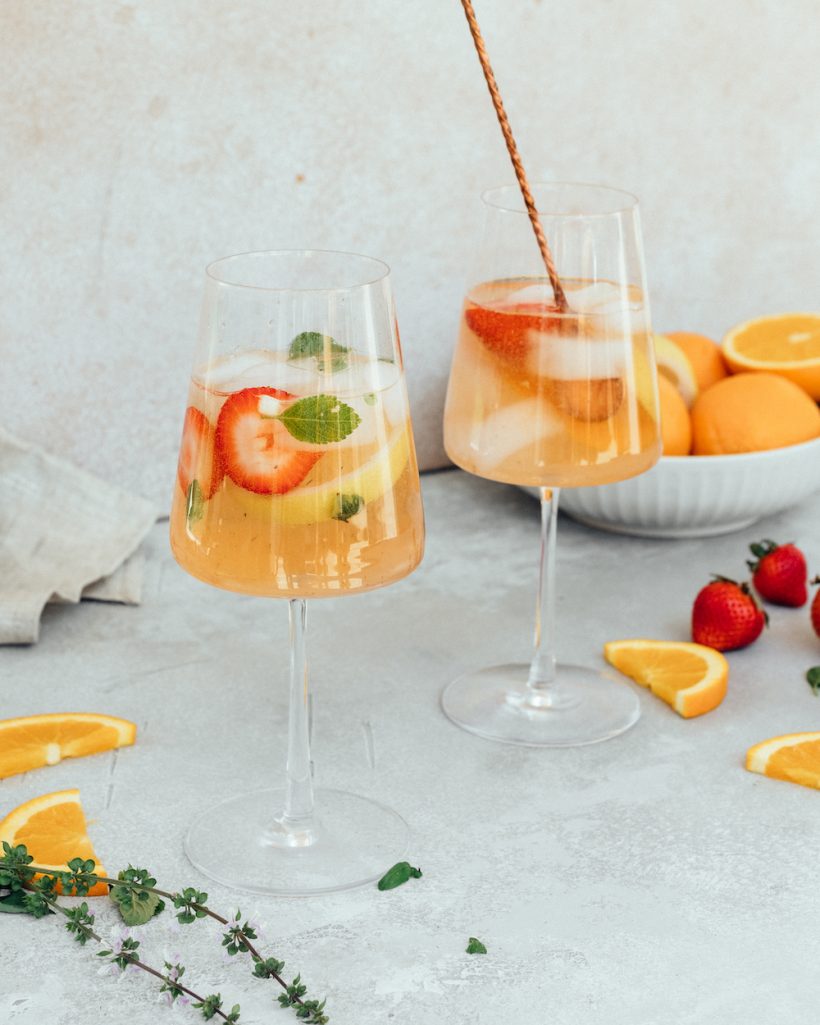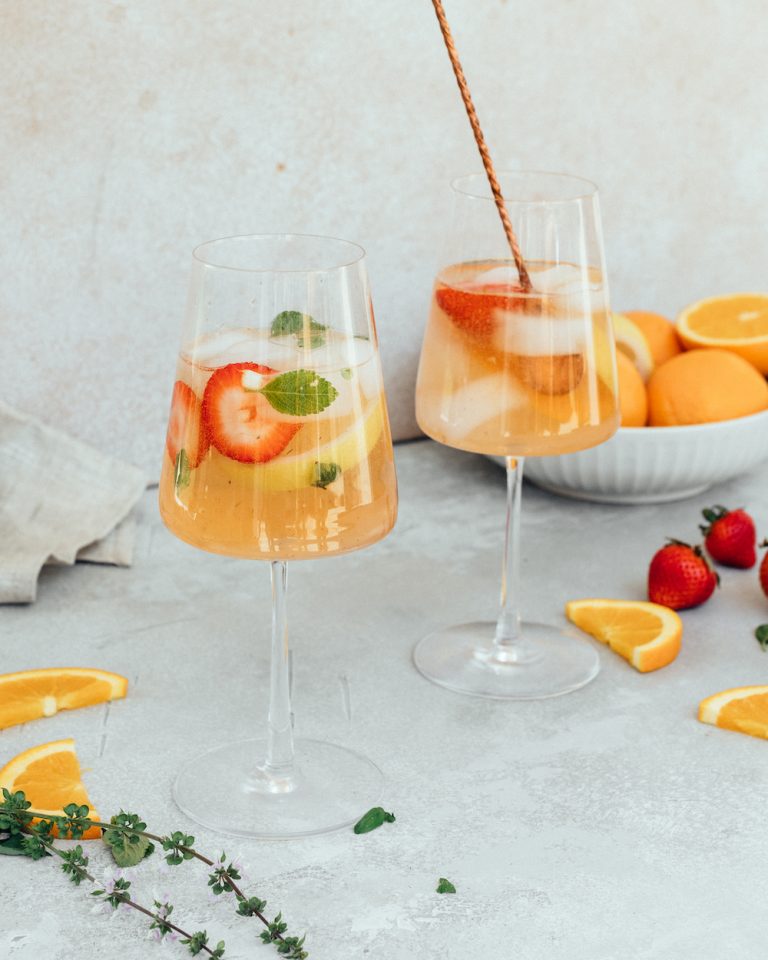 Strawberry Rose Sangria
Why we love it: A brunch is always a crowd favorite, but this strawberry-pink sangria is the perfect light drink for a sunny morning. This recipe honors the seasonal fruits of spring by using strawberries, oranges, lemons, and mint to flavor the roses and create a delicious treat for you and your mom.
Hero composition: More than a heroic method, this sangria can be made eight o'clock in advance, which means you can have everything prepped the night before (yay!). Just add chopped fruit to your pitcher along with the sugar and liqueur and let the fruit do its thing. When it's time to serve, you'll add wine, herbs, and bubbles to make everything fresh and festive for the big day.
Get the recipe for Strawberry Rosé Sangria.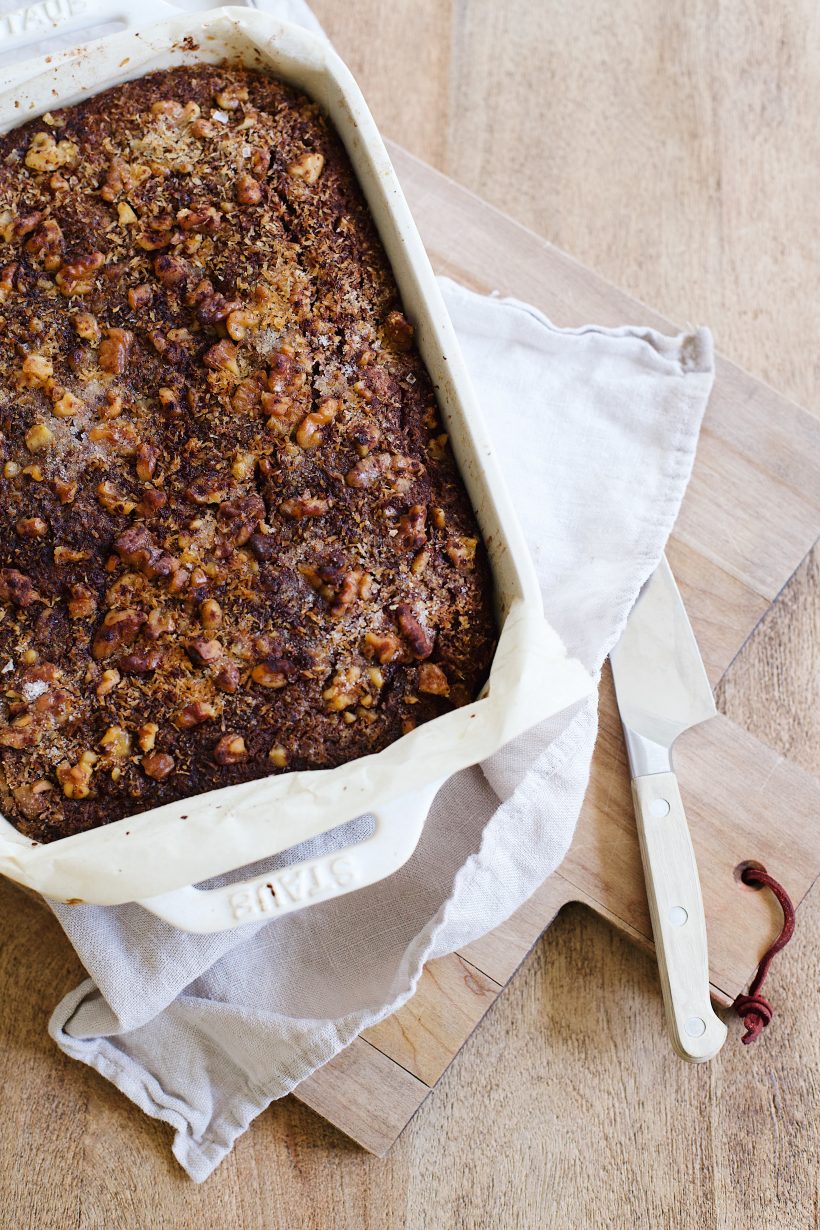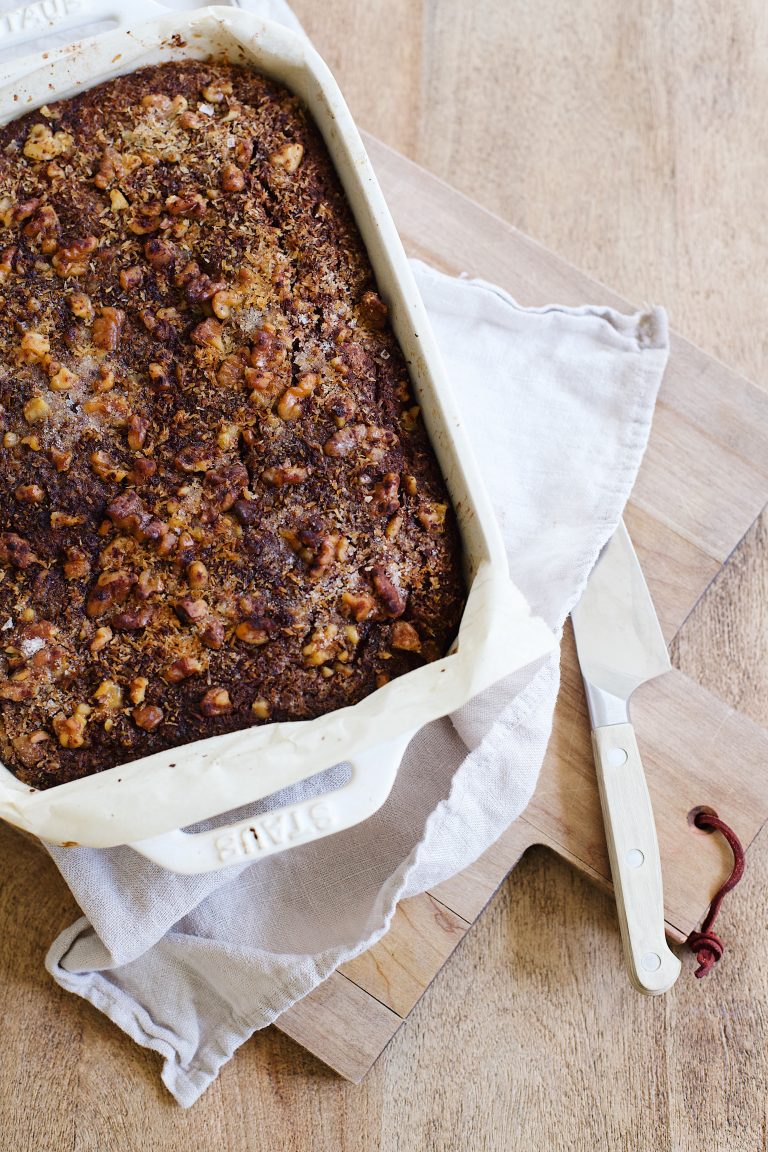 Healthy Chocolate Chunky Monkey Banana Bread
Why we love it: If you think the name is catchy, wait until you try it. This moist chocolate banana bread is "healthy" because it uses gluten-free whole wheat flour and almond flour, no artificial ingredients, and five bananas (that's right, 5!). Pop a slice of cake in the oven for a melt-in-your-mouth crust, spread some butter on top and you've got a banana breakfast.
Hero composition: That flaking salt really works wonders here. Salt and chocolate—you can't beat it.
Get the recipe for the healthy Chocolate Monkey Banana Bread.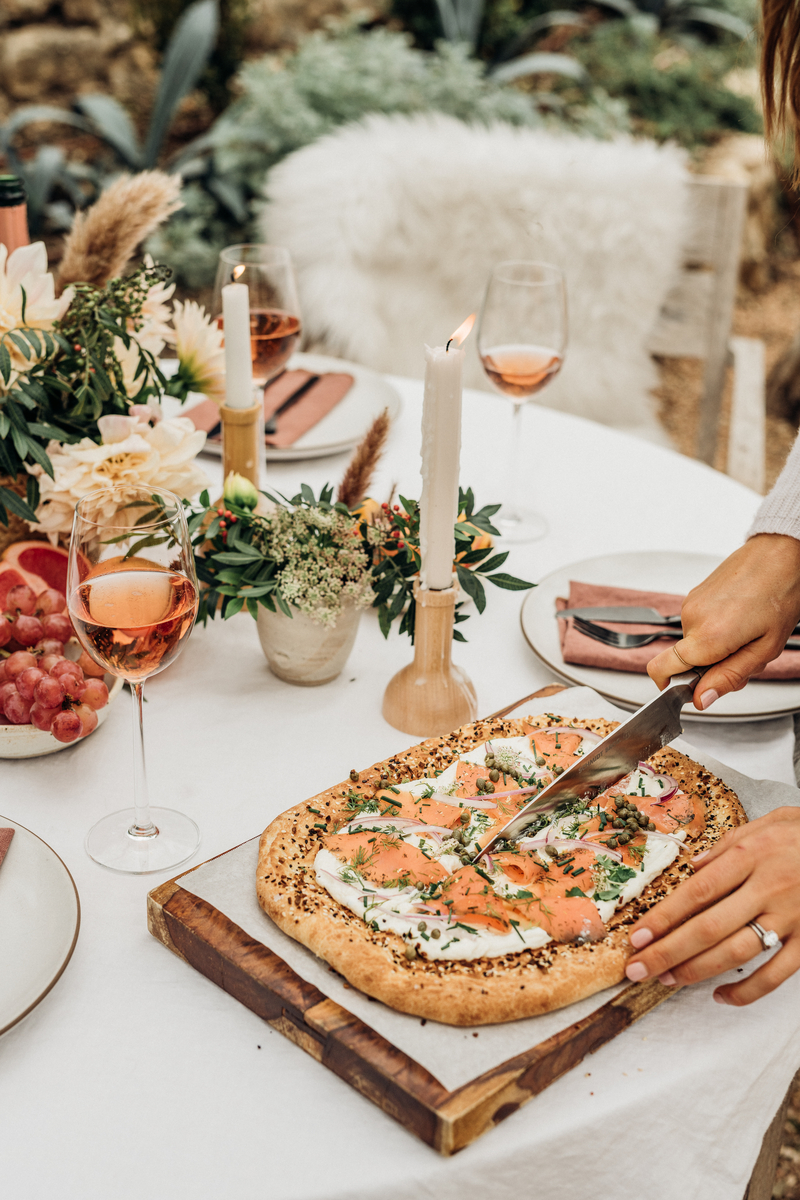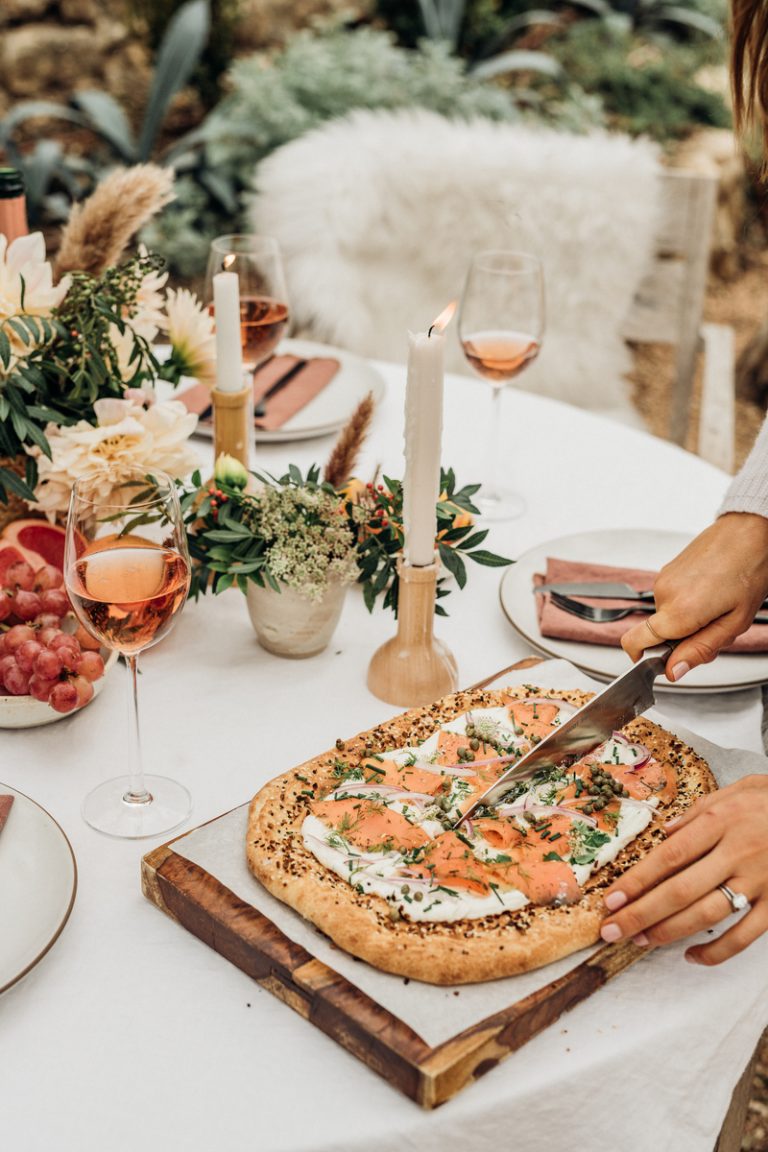 Everything Bagel Smoked Salmon Flatbread with Lemon Cream Cheese
Why we love it: The perfect appetizer or main course, this cream cheese and lox flatbread becomes the most elegant centerpiece for a Mother's Day brunch. It is tall enough to impress any guest and so delicious that everyone is sure to love it. Lemon cream cheese with savory salmon and savory bread is a classic with a batch-friendly twist, perfect for gatherings.
Hero composition: What would a lox bagel-esque dish look like without the capers?
Get the recipe for Everything Bagel Smoked Salmon Cheese Bread With Cream Cheese Lemon Cream Cheese.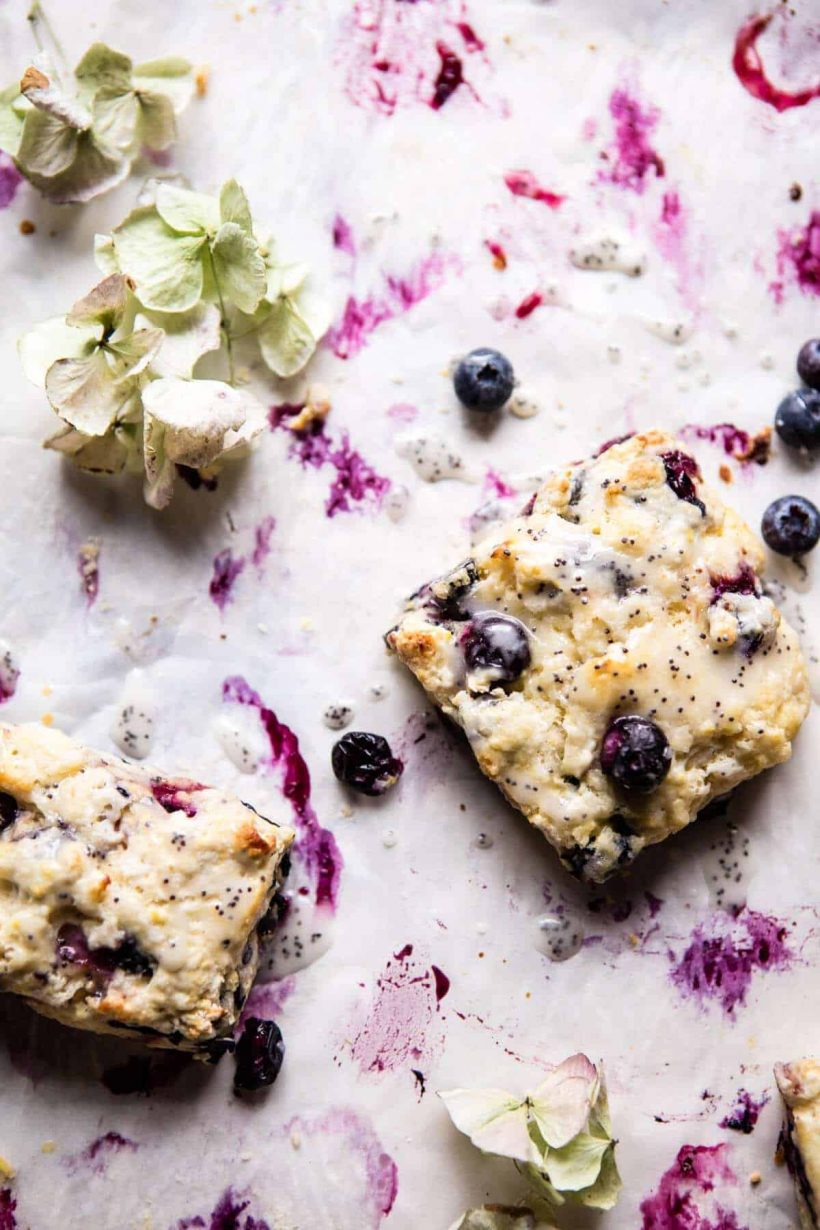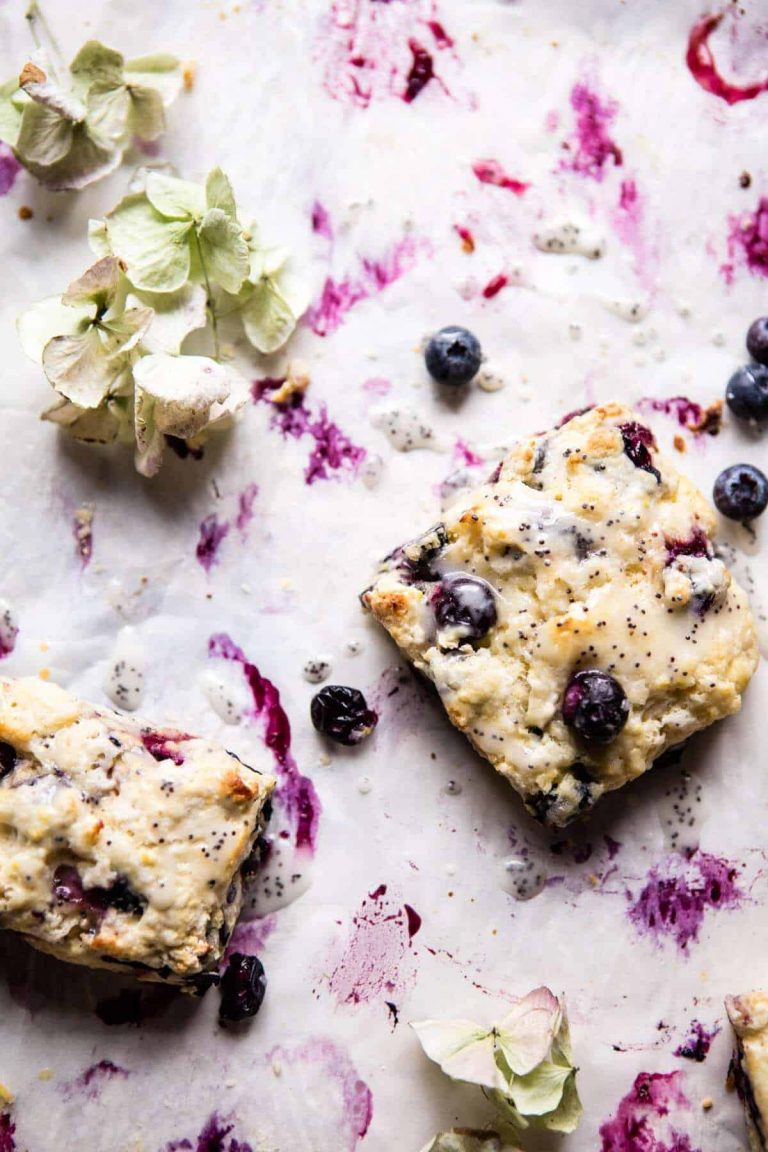 Blueberry Lemon Poppy Seed Scones from Half-Naked Harvest
Why we love it: Add a sweet treat to your Mother's Day menu by making these fruit pies. I admit, the pastries can be a bit boring at times, but the juicy blueberries are laced throughout to prevent any and all skin dryness. A treat for all ages, this is a guaranteed crowd pleaser.
Hero composition: Infatuation is a must in that leaven. Just think of all the good things there will be.
Get the recipe for the Blueberry Lemon Poppy Seed Pie.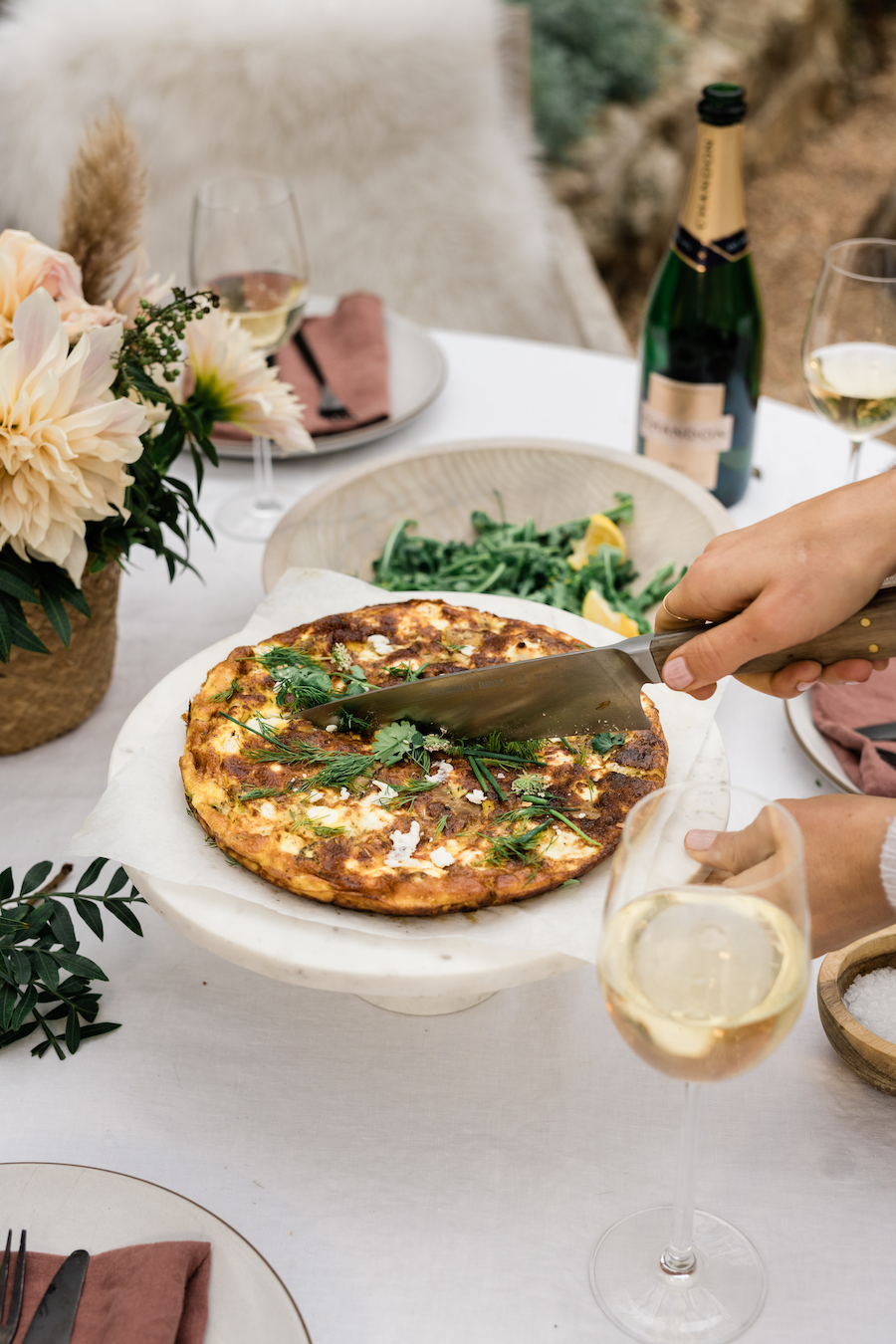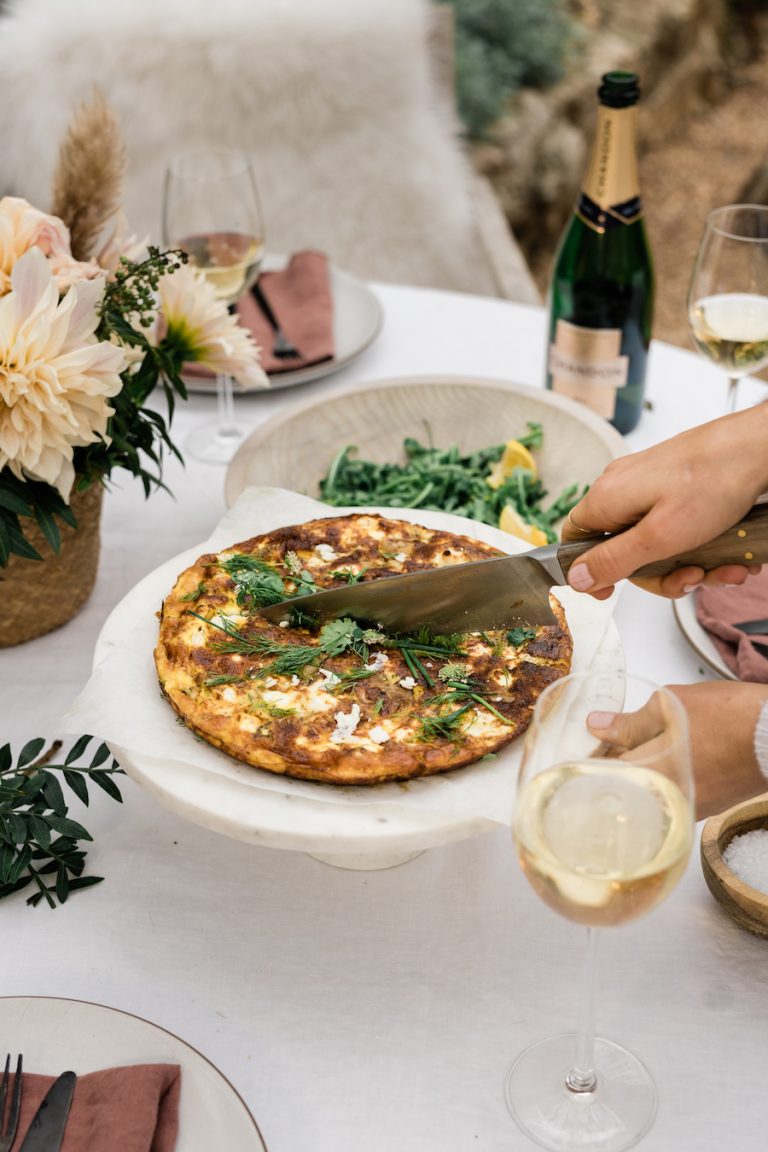 Mushroom frittata, spinach and goat cheese
Why we love it: It really can't be brunch without eggs, can it? Either way, this delicious frittata combines some of my favorite ingredients—that you probably already have—to create a whole that is so much bigger than the sum of its parts. Empty the vegetable drawer that way.
Hero composition: Mushrooms shine like superfoods. Plus, there's a healthy dose of garlic here, which is never a bad idea.
Get the recipe for the Mushroom Frittata, Spinach and Goat Cheese.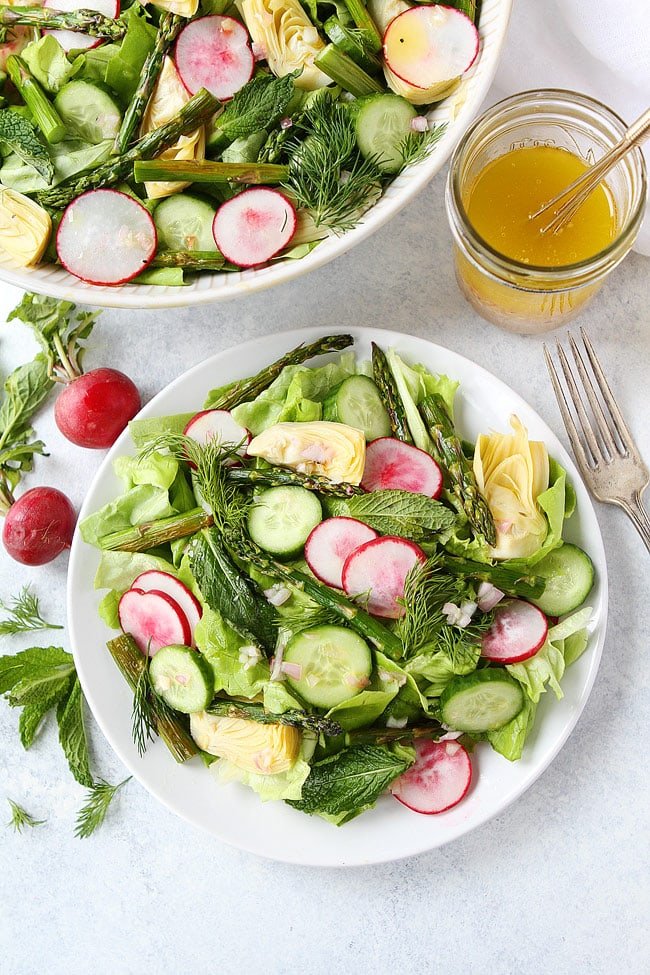 The perfect spring salad from Two Peas and their Pod
Why we love it: Artichoke hearts, asparagus, radish, avocado and herbs join forces to create the perfect spring salad. With a splash of lemon-champagne vinegar on top, this salad would be a bright addition to any brunch dish. Plus, it's packed with spring vegetables to celebrate the season's specials. You really can't go wrong here.
Hero composition: Fresh mint and dill usher in all sorts of herb zing.
Get the recipe for Perfect Spring Salad.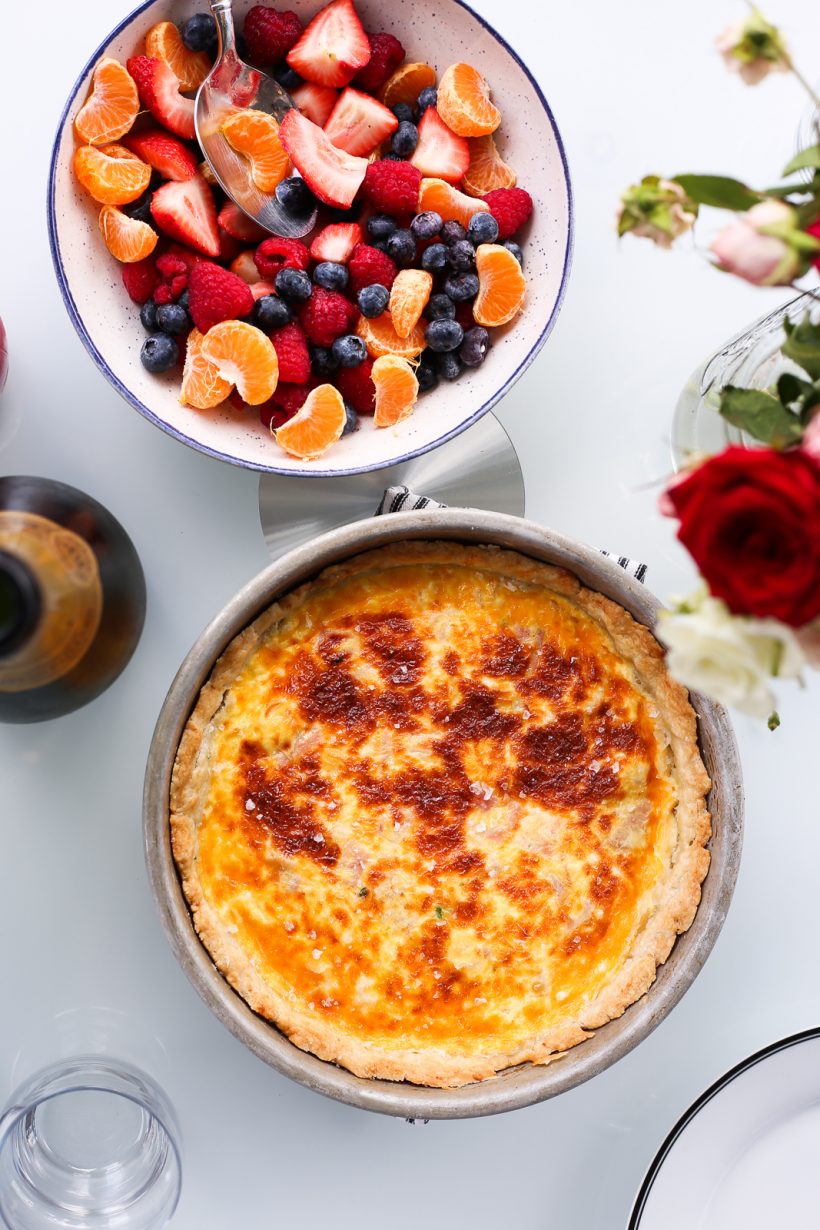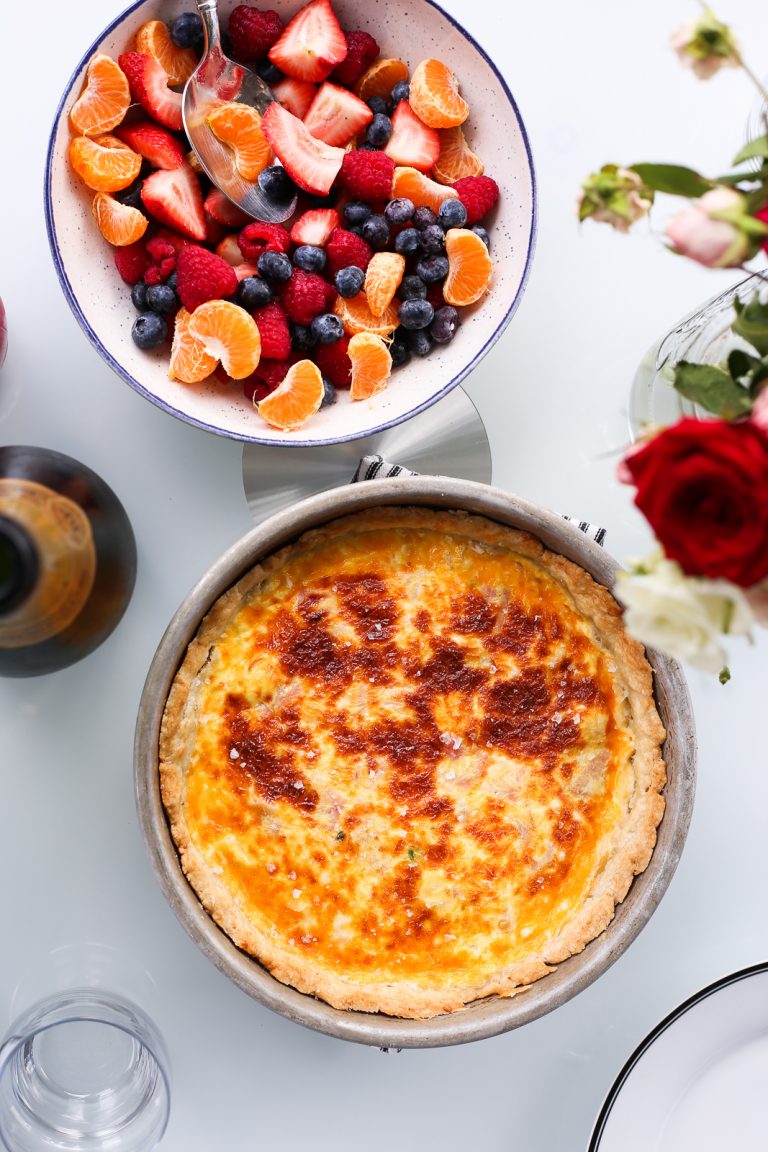 Gluten-free Quiche from Identified Dishes
Why we love it: Another egg dish, quiche has always been my favorite when it comes to breakfast and brunch. You get butter, flaky crust, barely cooked eggs, and usually a piece or two of savory meat. In Alex's lighter version, all of those elements come in a gluten-free crust with ham and cheese eggs. It doesn't get any better than that.
Hero composition: The sharper the cheddar, the better.
Get the recipe for Gluten-free Quiche.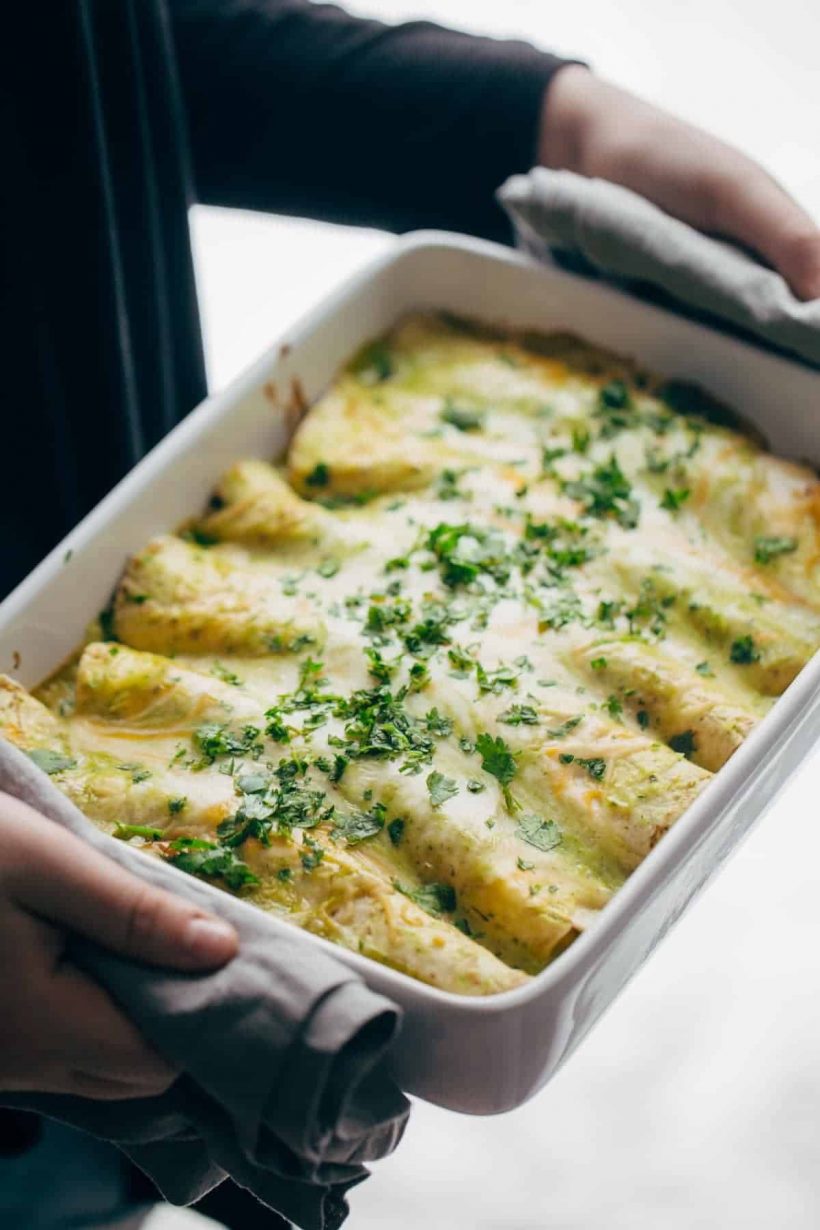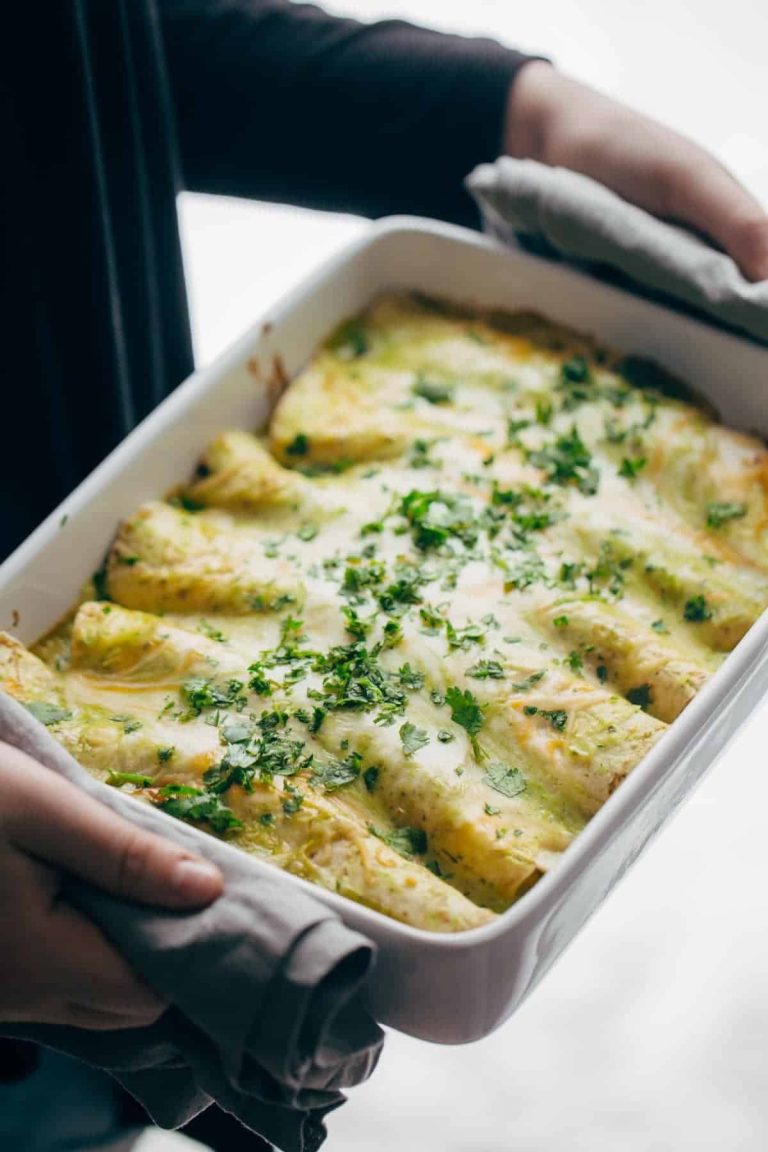 Breakfast Enchiladas With Baked Poblano Sauce from Pinch of Yum
Why we love it: Who would have thought you could have enchiladas for breakfast? Definitely not me. At least, not until I discovered that those warm tortillas were filled with scrambled eggs, chili potatoes, ground turkey, and melty cheese… I mean, yum! These definitely won me over.
Hero composition: Spinach ice cream and grilled poblano sauce is a hit not only because it's delicious, but it's versatile enough to be drizzled over your morning eggs, topped with a bowl of chicken fajita, or topped with grilled fish with a spoon. Make more and explore the flavor possibilities.
Get the recipe for Breakfast Enchiladas With Grilled Poblano Sauce.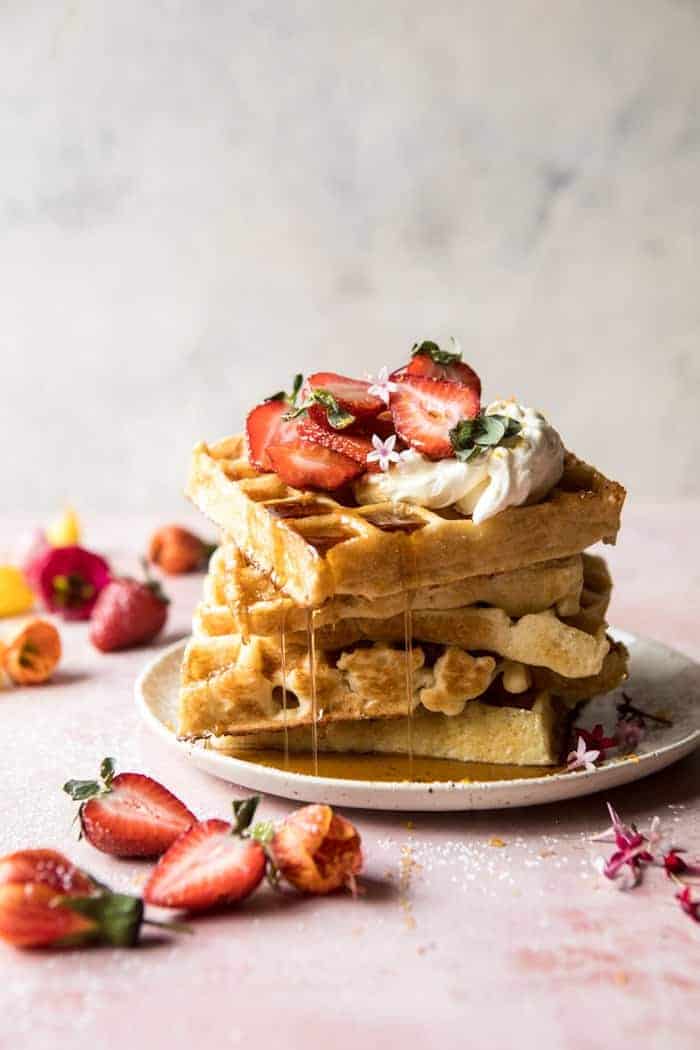 Overnight Waffles with Whipped Meyer Lemon Cream and Half Baked Harvest Strawberries
Why we love it: Like rosé sangria, these waffles do a lot for you. Mix the flour mixture together the night before, add the eggs and baking soda in the morning, scoop into the waffle tray, and voila! You've got a delicious baked waffle that's perfect for that special day.
Hero composition: Whipped Meyer lemon ice cream brings mascarpone and lemon zest to the party — and I love it.
Get the recipe for Overnight waffles with whipped Meyer lemon cream and strawberries.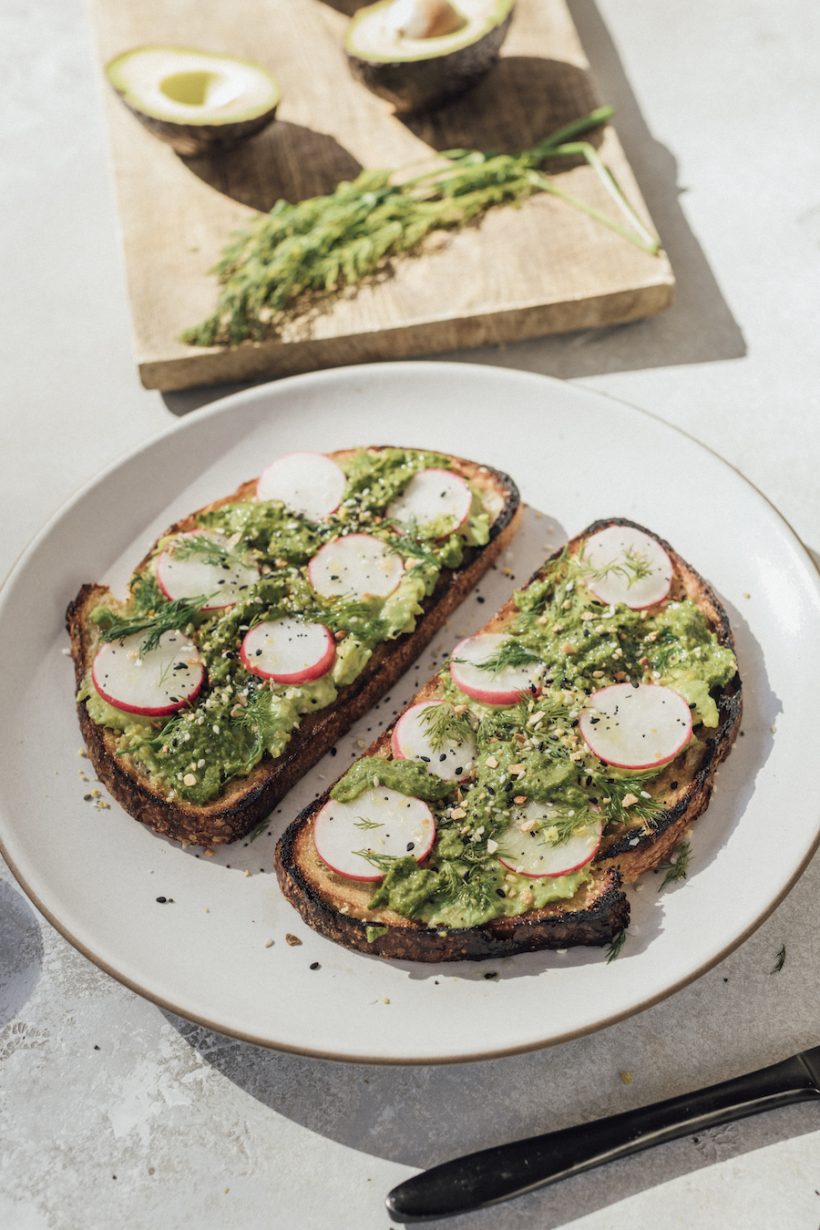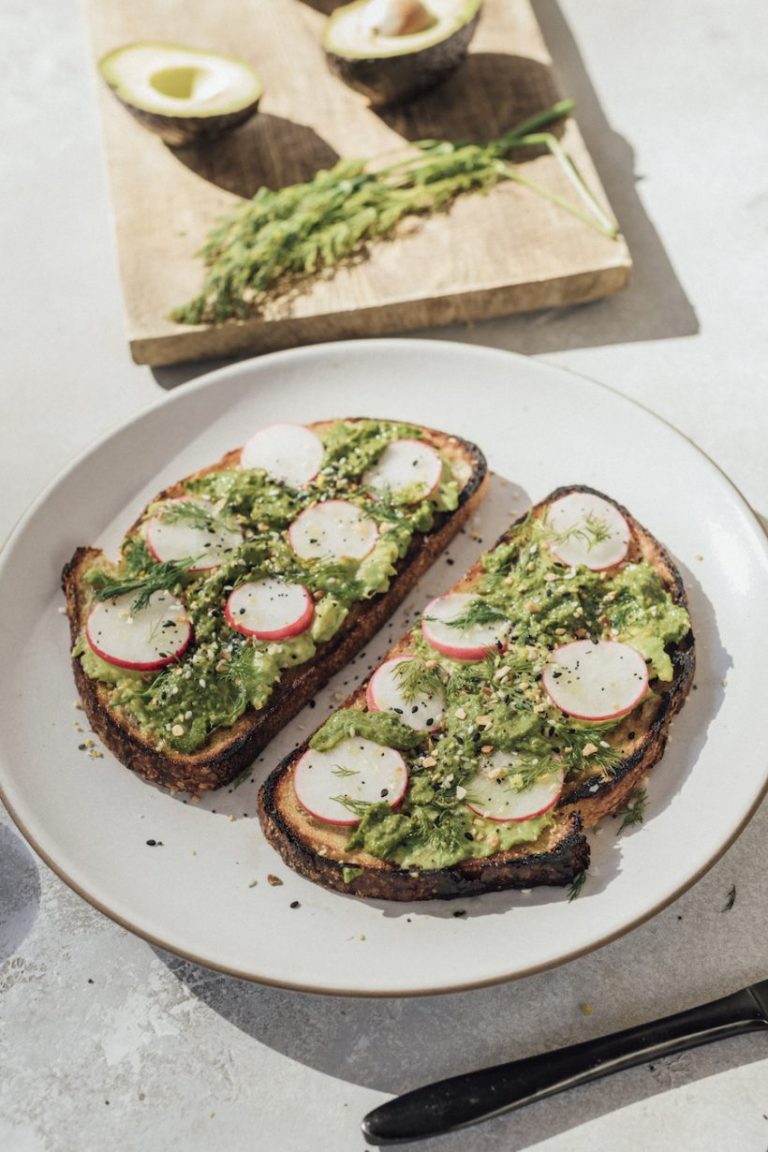 Avocado toast with kale and crunchy veggies
Why we love it: It wouldn't be brunch without avocado toast. Naturally, my mind immediately went to this version of the nutritious kale pesto, fresh veggies, and crisp herbs. It's a great difference from the traditional avocado toast and Add a few spring vegetables to your breakfast. It sounds like a win-win to me, and I'm sure Mom would have preferred a lighter gift.
Hero composition: The recipe doesn't call for it, but I think a squishy egg nestled on top would make this toast spill over the edge.
Get the recipe for Avocado toast with kale and crunchy veggies.
What's your favorite Mother's Day brunch recipe or tradition? We'd love to hear them in the comments!
<! - Composite Start ->
<! - Kết thúc tổng hợp ->