World
Ukraine: Russian staff at Zaporizhzhia nuclear plant 'ask not to enter' because video 'shows truck on site'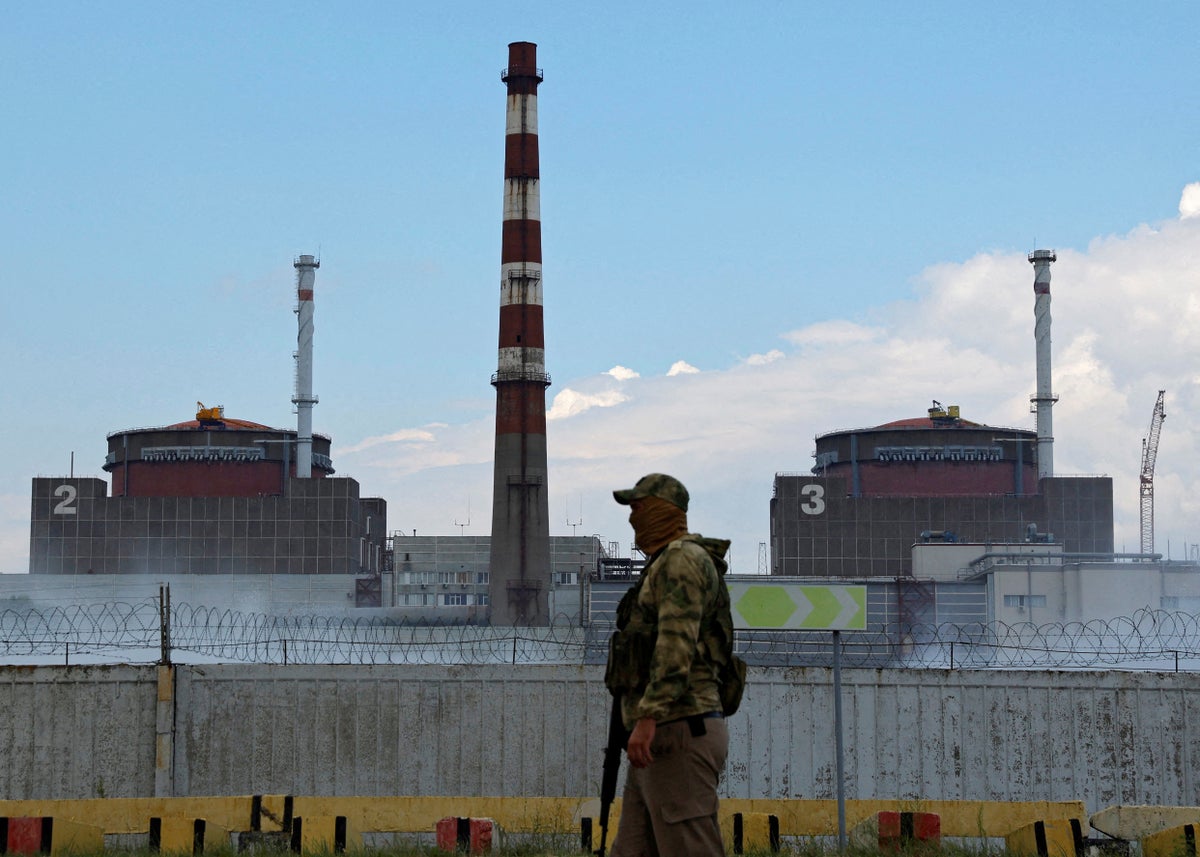 Russia is said to have asked its nuclear power plant workers in Ukraine not to go to work on Friday, after claiming that Russian military vehicles had been seen inside the building.
Russian workers at the Zaporizhzhia nuclear power plant have been asked by Russian nuclear company Rosatom to stay away from the plant, the US-based NBC channel reported, citing Ukrainian military intelligence sources.
It comes amid accusations by both Russia and Ukraine that one of them planned an incident at Europe's largest nuclear power plant.
Russia has said it may close the plant due to the risk of a nuclear disaster due to continued shelling by Ukrainian forces.
Ukraine's military intelligence agency claims that Russia is planning to carry out a "false flag" attack to "raise stakes" in the middle of the sixth month of the invasion of Ukraine.
Andriy Yusov, a spokesman for the Main Intelligence Service of the Ministry of Defense of Ukraine, told NBC News on Thursday: "There is new information, it came out about half an hour ago, that tomorrow, August 19 , there are orders for the majority of employees who do not go to work.
"This is what the Russians say to their people, mainly Rosatom employees."
He said this could indicate Russia is preparing "large-scale provocations" at the power plant.
On Thursday, a clip was shared on social media purporting to show at least five Russian military trucks inside the factory.
Russian Deputy Foreign Minister Sergei Ryabkov said that Russia's military presence at the Zaporizhzhia nuclear power plant in southern Ukraine was a guarantee against what he called the "Chernobyl scenario".
Volodymyr Zelensky called on the leaders of the United Nations and Turkey to intervene and ensure the safety of the plant.
Ukraine's president said: "Russia must withdraw its troops from the factory immediately."
In addition, he tweeted: "The world is on the verge of nuclear disaster due to the occupation of the world's third largest nuclear power plant in Energodar, Zaporizhzhia region.
"How long will it take for the global community to react to Russia's irresponsible actions and nuclear blackmail?"
Russia occupied the Zaporizhzhia nuclear plant in March, shortly after Vladimir Putin launched his invasion of Ukraine. It has been fired repeatedly in recent weeks, raising fears of a nuclear disaster.
Both Russia and Ukraine have accused each other of shelling the facility.
<! - Composite Start ->
<! - Kết thúc tổng hợp ->