Game
What Are You Playing This Weekend? (September 16th)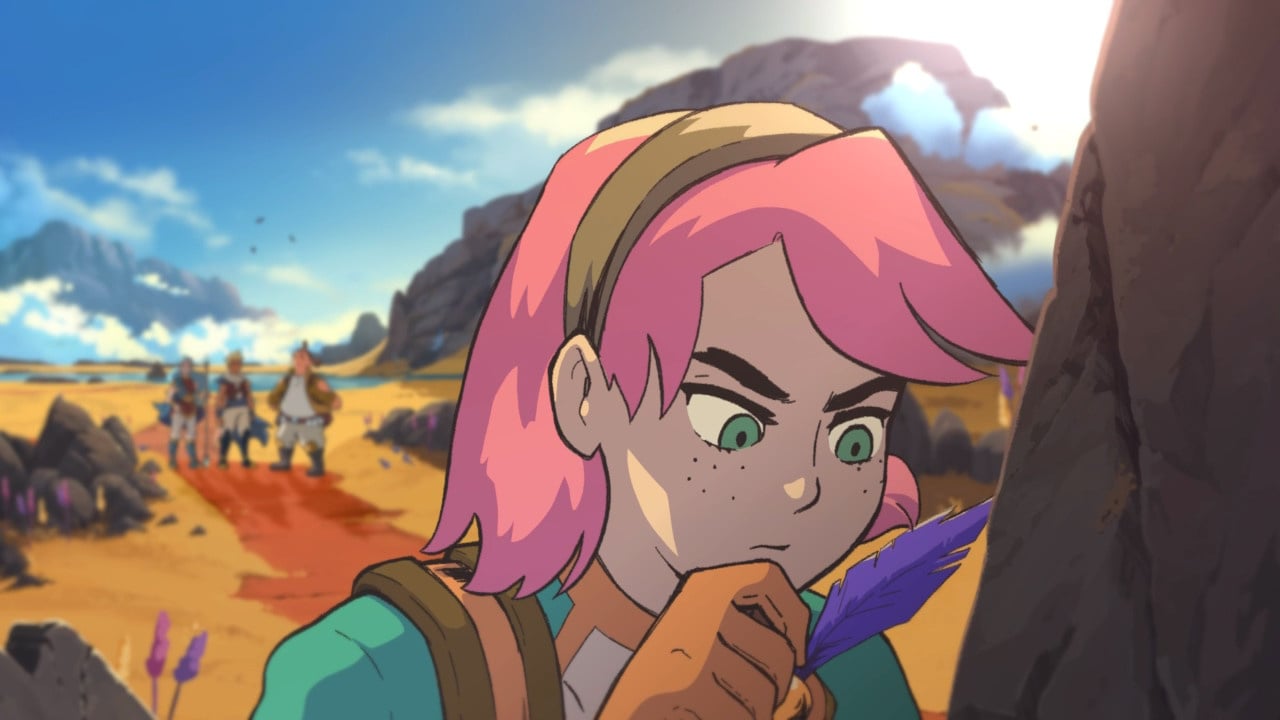 Jim Norman, Staff Writer
It's my birthday this weekend so I don't know that I will actually have all that much time for gaming — unless you count pass the parcel, in which case, I will be doing a lot of gaming.
That being said, I would really, really like to get another chunk of Sea of Stars under my belt. I am just having the best time with it and I feel like it's going to be one of those that takes a good few weeks to get over once I've wrapped it up.
I'll also probably hit up a run or two in TMNT: Shredder's Revenge – Dimension Shellshock. Gosh, I really wasn't a roguelike guy a month ago, but the combo of this sweet Survival Mode and Vampire Survivors has really got me hooked.
Felix Sanchez, Video Producer
I'll be finishing up Sea of Stars – around 30 hours into it – and wow, it is just a fantastic game. It keeps having fantastic twists and turns, and I can't wait to see what's at the end of the road. Oh, I'm probably also gonna hit up some more races in F-Zero 99 because, MAN, that game has no right to be as fun as it is!
Austin Voigt, Contributor
Whenever there are announcements about certain IPs, the excitement always makes me want to go play all of the other games in the series, no matter how old or outdated, just to sate my cravings. After yesterday's Nintendo Direct, I'll likely crack open all of my Splatoon, Luigi's Mansion, and Paper Mario games just for the heck of it, not only on Switch but probably on the old Wii U and Cube of Game, as well.
I'm also still playing through all of my hundreds of StreetPasses from PAX West, because I refuse to let any of those minigames go to waste… being a completionist is a heavy burden. Send good vibes — and all the snacks.
Alana Hagues, Deputy Editor
It's demos, demos, demos this weekend for me! Star Ocean: The Second Story R's demo is a delightful slice of nostalgia for me — it looks absolutely beautiful on Switch and runs like a dream, too. And Dave The Diver is a title I've been meaning to check out since it got rave reviews on Steam earlier in the year.
For Switch, my main aim is to check off the last few bits in The Teal Mask so that's out of the way. Otherwise, my time will be spent on the PS5 playing through Baldur's Gate 3 with my partner. What an overwhelming game that is — I can't wait for it all to click into place, because I sense there's something pretty special about this one.
---
Do your weekend gaming plans match any of ours? Drop the game that you will be maining in the poll above and then take to the comments to let us know what else you have on the cards.

<! - Composite Start ->
<! - Kết thúc tổng hợp ->