Game
What will you play this weekend? (February 26)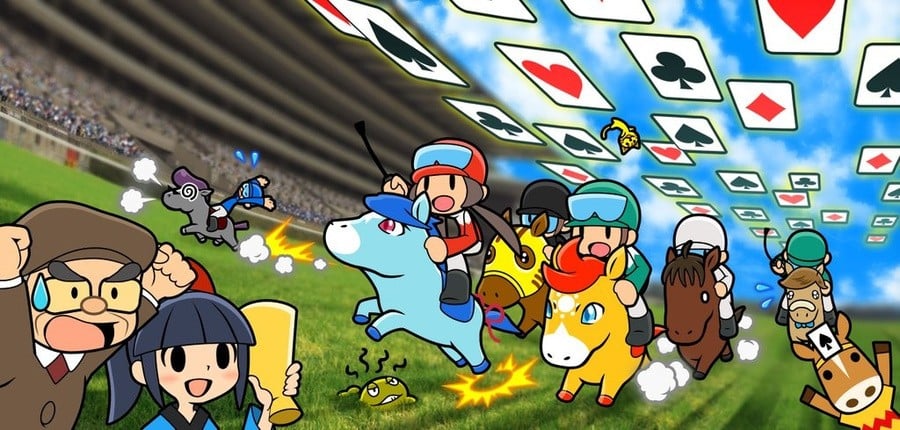 Another week has passed in Nintendo Life, and after a couple of pretty raging weeks of game news, it's generally calmed down a bit. However, there were interesting revelations with Capcom Fighting Collection in particular Get many hot retro gamers under the collar. Meanwhile it has been confirmed that The next level game is working on the new Mario Strikersand that Elden Ring impersonators start jostling with Super Mario Odyssey for all-important supremacy – cheeks! In the good news, we saw a Star Wars droid becomes the coolest Game Boy accessory used to be, and we love it Realize that Nintendo 64DD has more online features than Switch.
Now is the time to relax and discuss our weekend gaming plans. A few mThe Nintendo Life team embers have done just that right below, so feel free to read our articles and then join in with your own via our comments section. Interesting!
Tom Whitehead, deputy editor
Recently I picked up Messenger on Switch; yeah, I'm late to the party and I've played it on a certain subscription game service in the past. It's lovable in mobile and lovable too, so there's going to be some playtime. I will also jump in more Pokémon Legend: Arceus or Monster Hunter Risedepending on my mood.
And yes, I will play Elden Ring other places.
Austin Voigt, contributing writer
This weekend, I plan to open up the 3DS ol' version and have some nostalgic fun. All the discussion surrounding the impending closure of the eShop – and our collaboration on The best 3DS eShop games you should have before they're gone forever – has brought me a real yen to play some classics in my backlog.
Pullblox, Pocket Card Jockey, The Legend of Zelda: Twilight Princess Picross (yes, I quickly went and completed some quests on My Nintendo to get platinum points for this baby), Attack of the sixth monster!… (admittedly I still play Badge video game almost every morning to use my free spins and collect those adorable virtual pins). Ahh, the good 3DS days. I will miss you and think of you fondly.
Kate Gray, staff writer
I was obsessed with Cemetery keeper over the past few weeks, so I'll still be playing that stuff. It's slow, VERY slow, and progress is made in the smallest of steps, but in a gentle way?
I'm not allowed to play Elden Ring until my partner completes his Big Term, and that's three weeks away!!! (To be clear: I could play it alone, but it wouldn't be as fun.)
Gonçalo Lopes, reviewer
Still going to spend time on the GameCube but the arrival of remote packs also gives me – finally – a chance to catch up with games I've been wanting to try for a while, namely Astroneer and Opus Collection. Portuguese lover For Warp It also proved to be a pretty fun sci-fi, deck-building, scam-like distraction.
Game of the week is Lodoss War Record: Deedlit in the Fairy Labyrinth. I love my "metroidvanias" and loved the animated series from decades ago, so this will never let you down. Lovely physical version as well!
Ollie Reynolds, reviewer
Hello! So this weekend, I'm putting the Switch aside (I'm sorry) largely in favor of a little game called Elden Ring. The hype is perfectly justified for this; it's phenomenal and has the potential to shake up the open world genre as much as Breath of the Wild did.
I was also able to boot up my 3DS and buy a few more eShop titles. I still don't have Shin Megami Tensei IV, you know! I'm playing too Pokémon Blue again, because the Elden Ring isn't big enough for this madman.
---
As always, thanks for reading! Leave us a comment below with your weekend gaming plans!
<! - Composite Start ->
<! - Kết thúc tổng hợp ->