Lifestyle
You'll also love this plant-based meal delivery
New year, new me. It's correct? Well, sort of. I'm not really a fan of resolutions, or the view we should have completed 180 degrees of who we were last year. However, I'm always excited to start the new year feeling fresh and get back to my slightly lackluster routines during the holidays.
As a vegetarian and a plant-eater, I keep fruits and vegetables at the top of my diet every day. As the new year begins and after the holidays, I want to get back to my meals and whole food routine without feeling deprived. One way I did it this year? By committing to eating nutrient-packed, plant-based Daily Harvest foods for breakfast, lunch, and dinner all week.
I've been a fan of Daily Harvest Smoothies but haven't ventured to try some of their other options. If I'm being honest, I've never really been a fan of ready-made meals. I often find them bland in flavor or not filling enough to keep me from enjoying my late-night cookie hunt. Or even worse, I find myself compensating for food that isn't hearty enough and having to justify a ready-to-eat meal with a bunch of toppings or a side dish. In the end, I think this kind of defeats the scoundrel. However, I am open to trying new ways to incorporate more fruits and vegetables, and am excited to know what I would think of the Daily Harvest other than smoothies (and more importantly, whether meals make a difference). I'm satisfied during the post-holiday period without reinstalling!)
And if you want to see for yourself, you can use my code CAMILLE for up to $40 off your first box!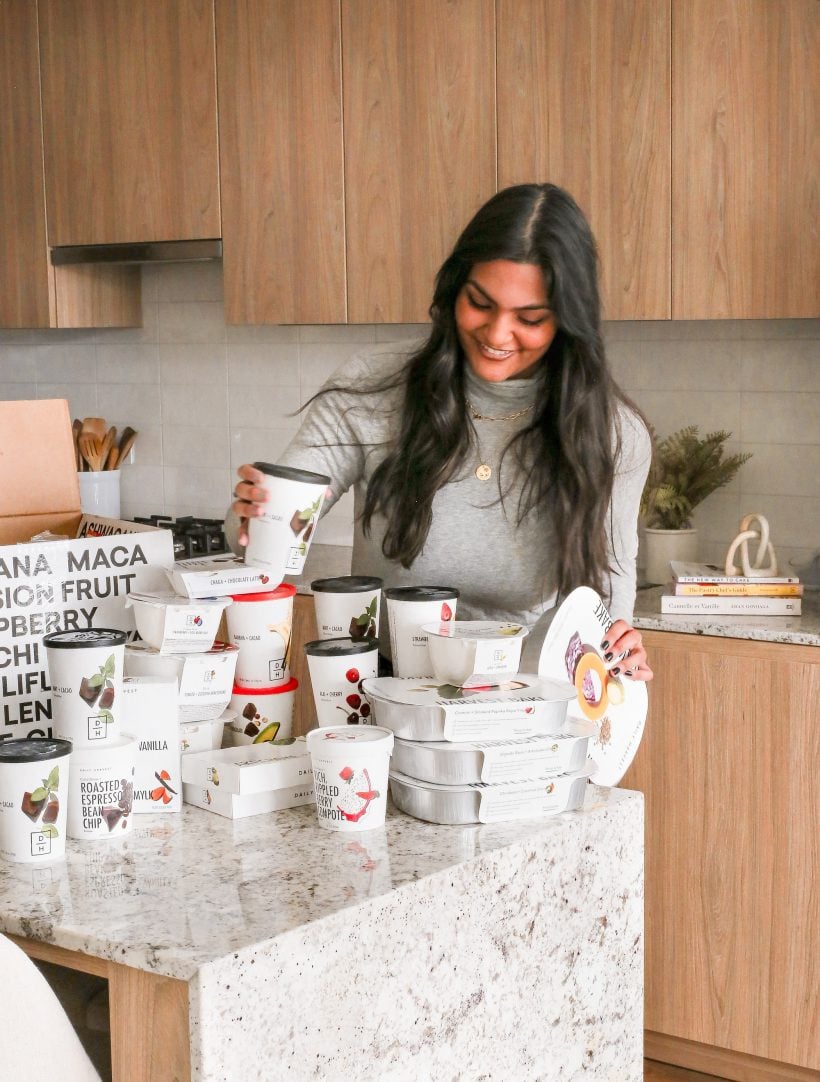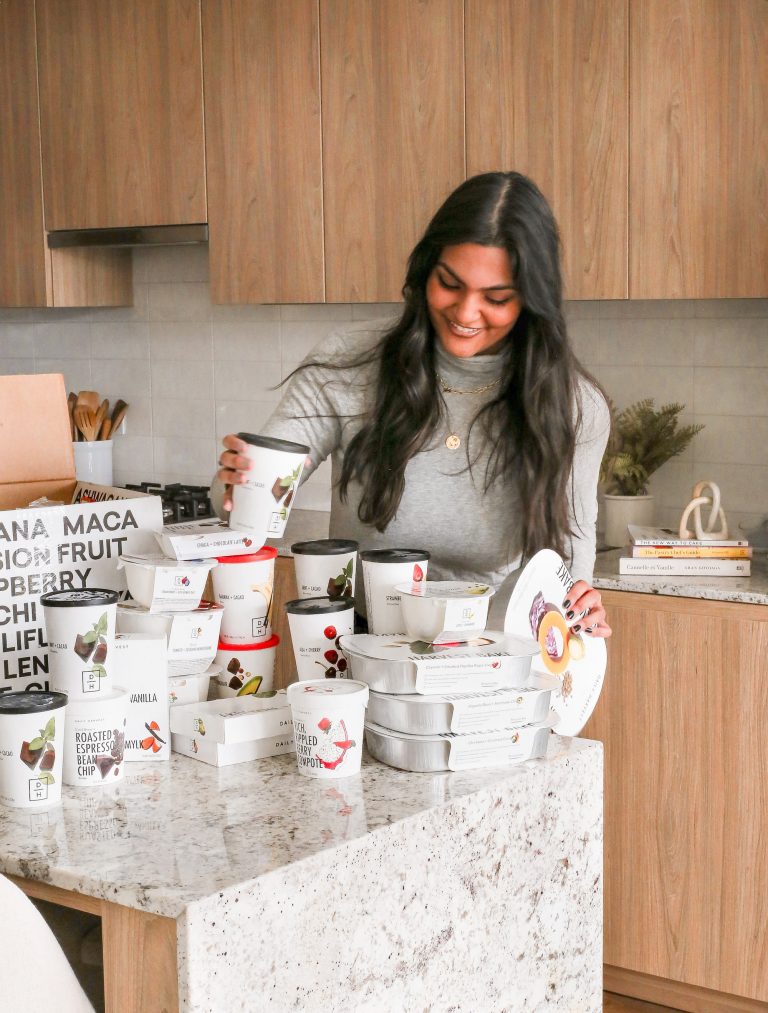 I first tried Daily Harvest's Smoothies a few years ago, and I've been storing them in the freezer ever since. The convenience of having options that are almost ready without preparation but also incorporate ingredients that give me the variety I crave is irreplaceable. Plus, I love getting my daily servings of fruits and vegetables just by adding ingredients and liquids to a blender. As part of getting back to my usual post-holiday routine, I'm excited to experience the full range of Daily Harvest's collections.
If you've never tried Daily Harvest, let me guide you.
I use the regular weekly delivery plan (but you can also choose monthly). I love the flexible delivery option to pause the weeks I'm traveling or have a full fridge to check on a recipe (and there's an email reminder that's helpful in case I need to skip a week.) As a vegetarian, I'm hesitant with food delivery as they won't have a wide variety, so I like that everything Daily Harvest offers is plant-based. And it includes over 100 options! The food is always gluten-free and dairy-free, and without gums, preservatives and anything artificial, so it's right for almost everyone.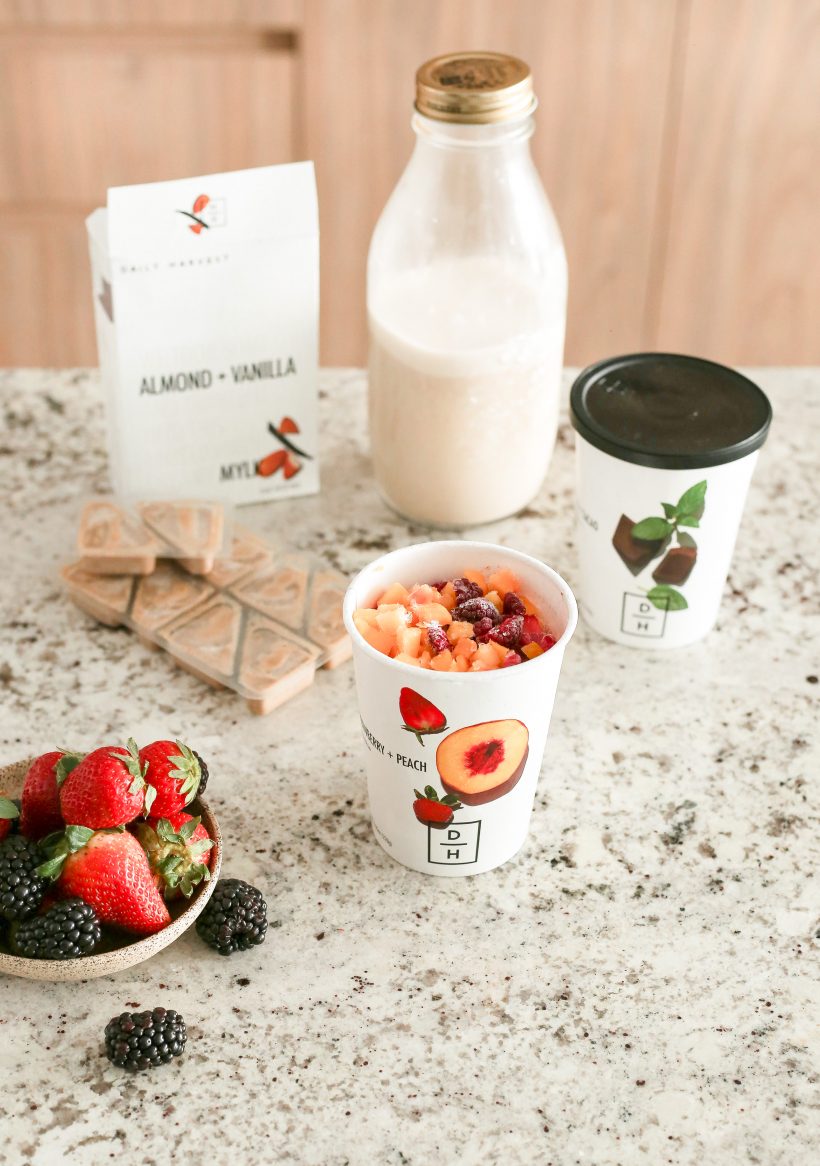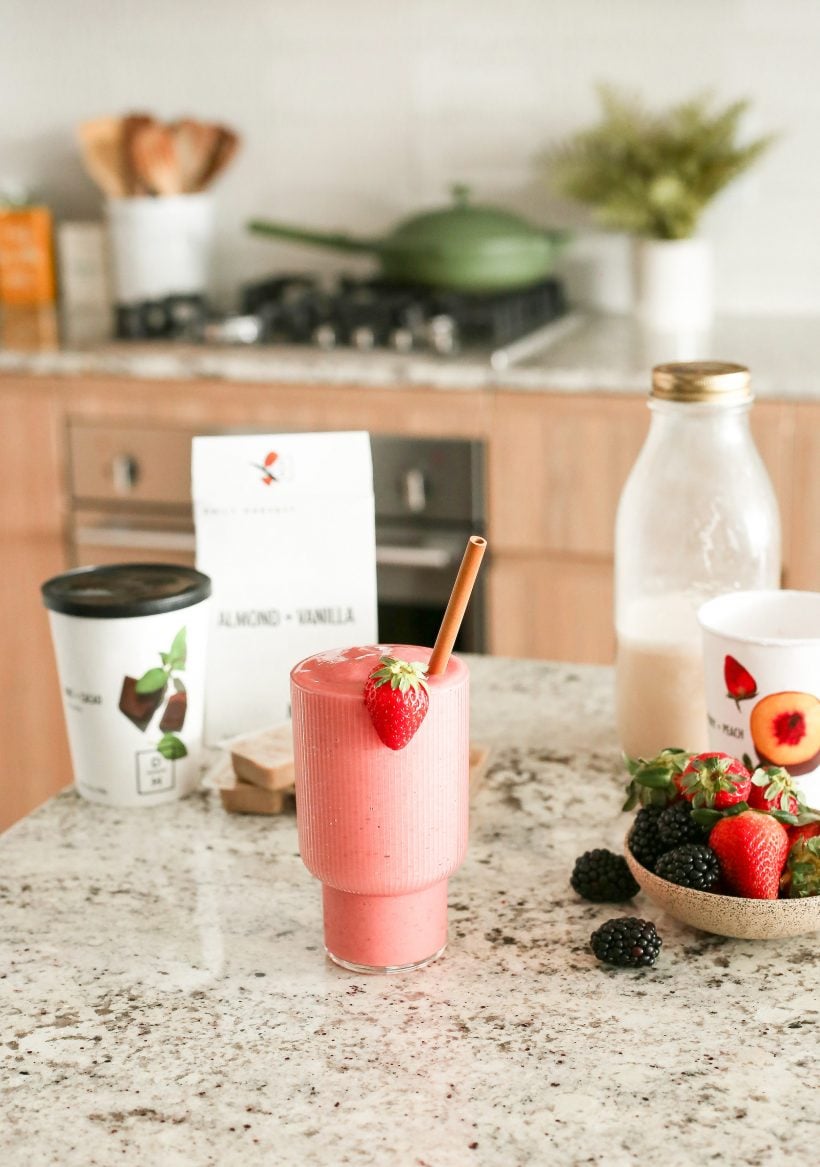 What I love most about Daily Harvest is that it makes getting back into a routine as easy as adding ingredients to a pan or to the oven. No prep, no shopping list for ingredients that will wither in the back of the fridge and no food waste! As a recipe developer, I love to cook and bake and get creative in the kitchen, however, I I need convenient options that taste like something I can make myself. That's what I really base the Daily Harvest on. I could spend the day experimenting with a recipe and then lean into something easy and delicious when dinner arrives.
To get back to my routine, I've relied on the collections below to help me through the week.
So let's go back to Harvest Bakes. Out of all the foods from Daily Harvest, the new collection may just be my favorite addition to my weekly deliveries.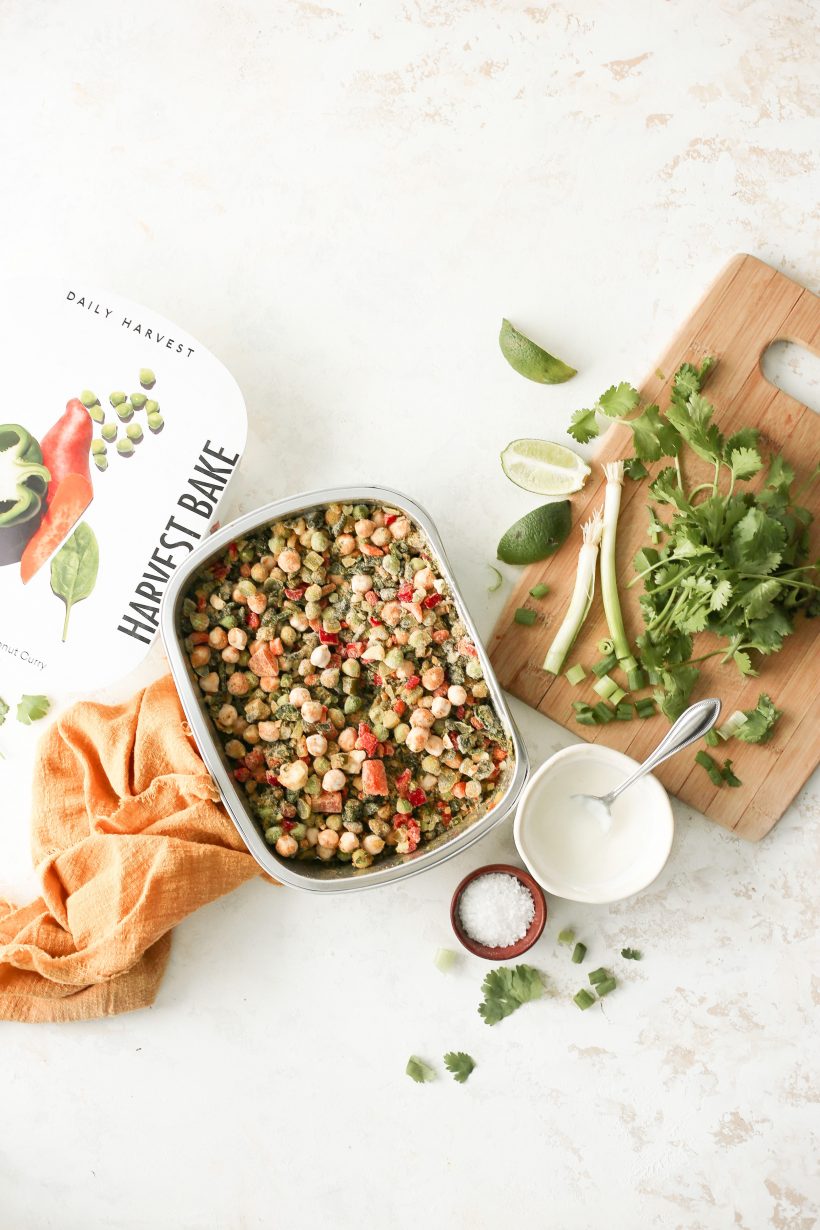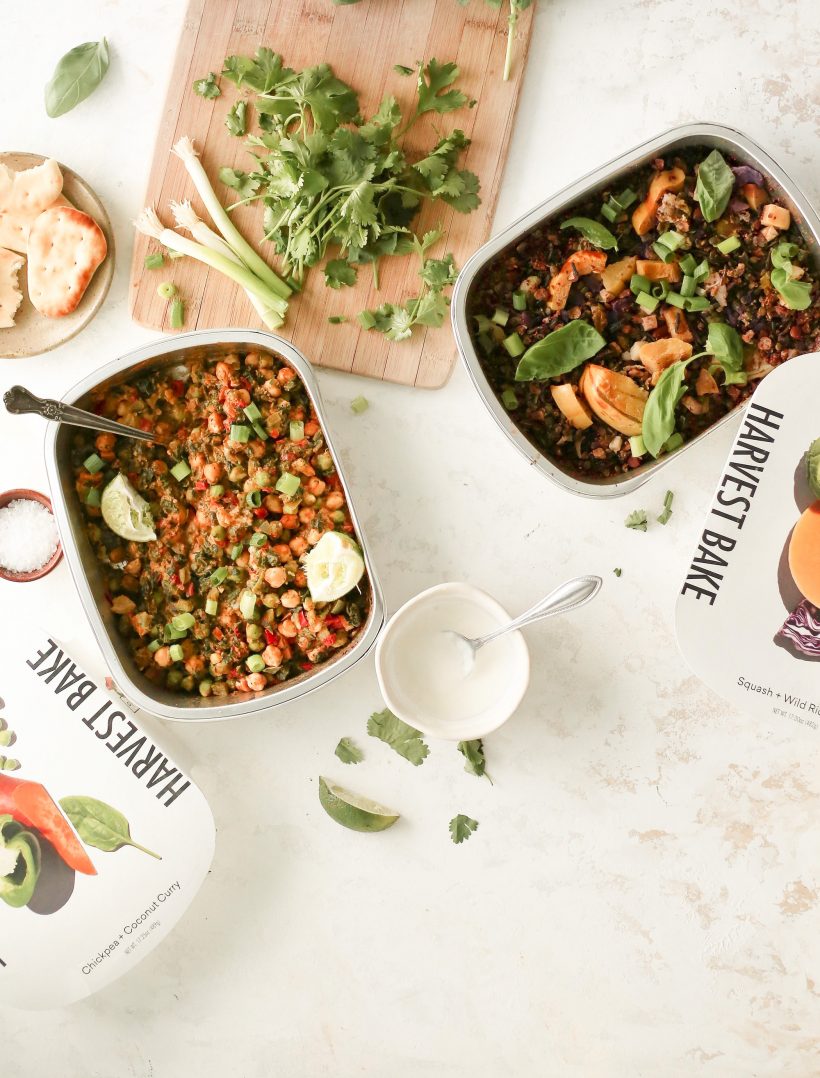 So let's start with the best part. There is absolutely no preparation other than preheating your oven. Harvest Bakes cook in just 20 minutes — baked with all the homemade flavors, but no hard work required! These picks were made for the perfect dinner as part of my getting back to the routine, and since they're packed with healthy protein and fiber, I feel completely satisfied. Portions are large enough to share, save for later or keep all to yourself.
How good are their real tests? Have my brother try them with me. He's visiting town, and I know if he tries them and likes them, they'll work for anyone. Not only is he extremely picky with flavors and ingredients, but he really needs his dinner to be hearty. I think he'll need some extra toppings like eggs or butter to make them feel like a full dinner, or toss them with a bunch of sauces and toppings to enjoy the flavor.
Judgment? "This is like something I want would like to eat rather than something I Yes eat. Better than any other refrigerated ready-made dinner I've ever eaten. It's really filling. I want to eat this again. "
Friends, if Daily Harvest gets my brother's approval, anyone can eat it.
We both really love Cremini + Paprika Ropa Vieja Smoked with Plant Ingredients. I topped it with some dairy-free sour cream and chopped coriander and green onions. I'm also a huge fan of the Gigante Bean + Artichoke Olio and will absolutely bake it in the oven for a quick and cozy dinner during these cold winter months. And my brother loves the Squash + Wild Rice Gratin, which we top with some fresh basil and a squeeze of lemon. The taste is delicious and I love that I can simply place the baking tray right in the oven and enjoy a full dinner to my liking.
I am considering my post-holiday reset to success thanks to these Cakes that made my dinner delicious and satisfying.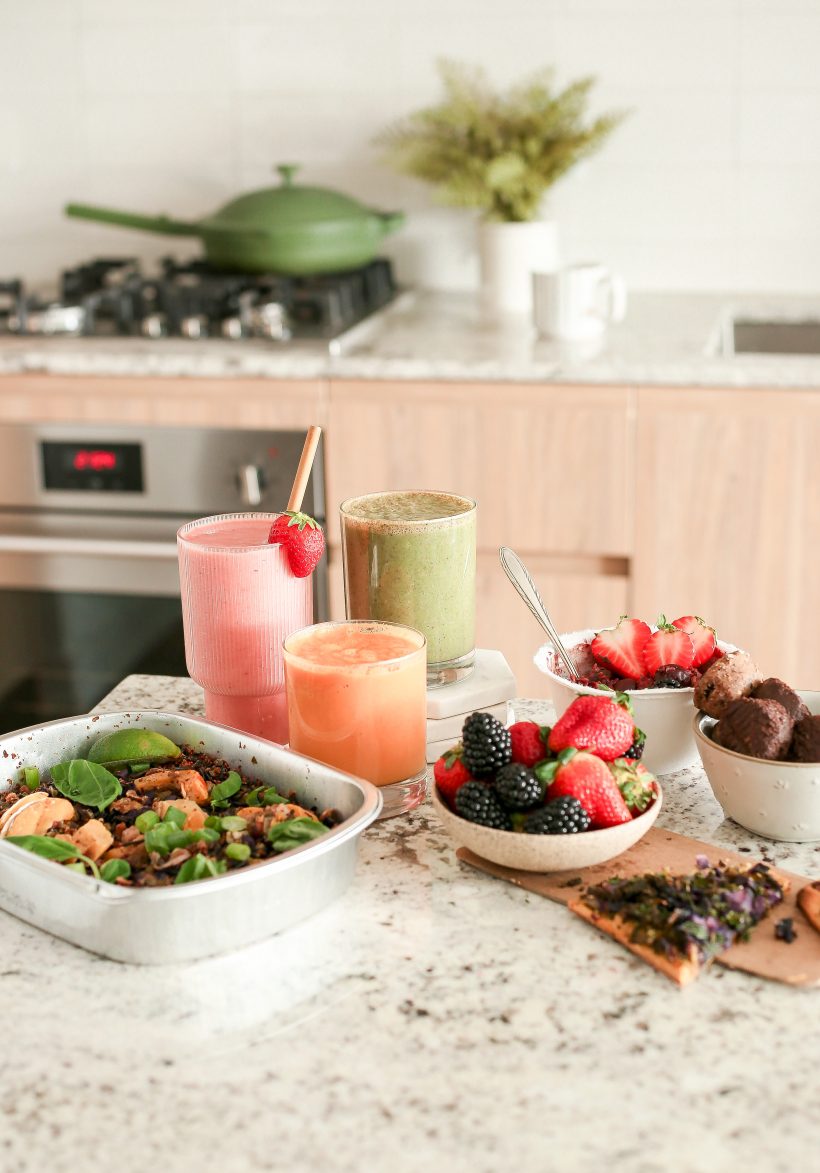 Although so much has to change these days, being able to conveniently and easily incorporate my daily fruit and veg has made me worry less thanks to Daily Harvest delivery. I will definitely continue my smoothie sales and can't wait to start incorporating Harvest Cake and Spoon into my regular deliveries.
If you also want to try these delicious meals, then take advantage of our exclusive code that will get you up to $40 off your first box. Just use CAMILLE at checkout when you order from Daily-Harvest.com.